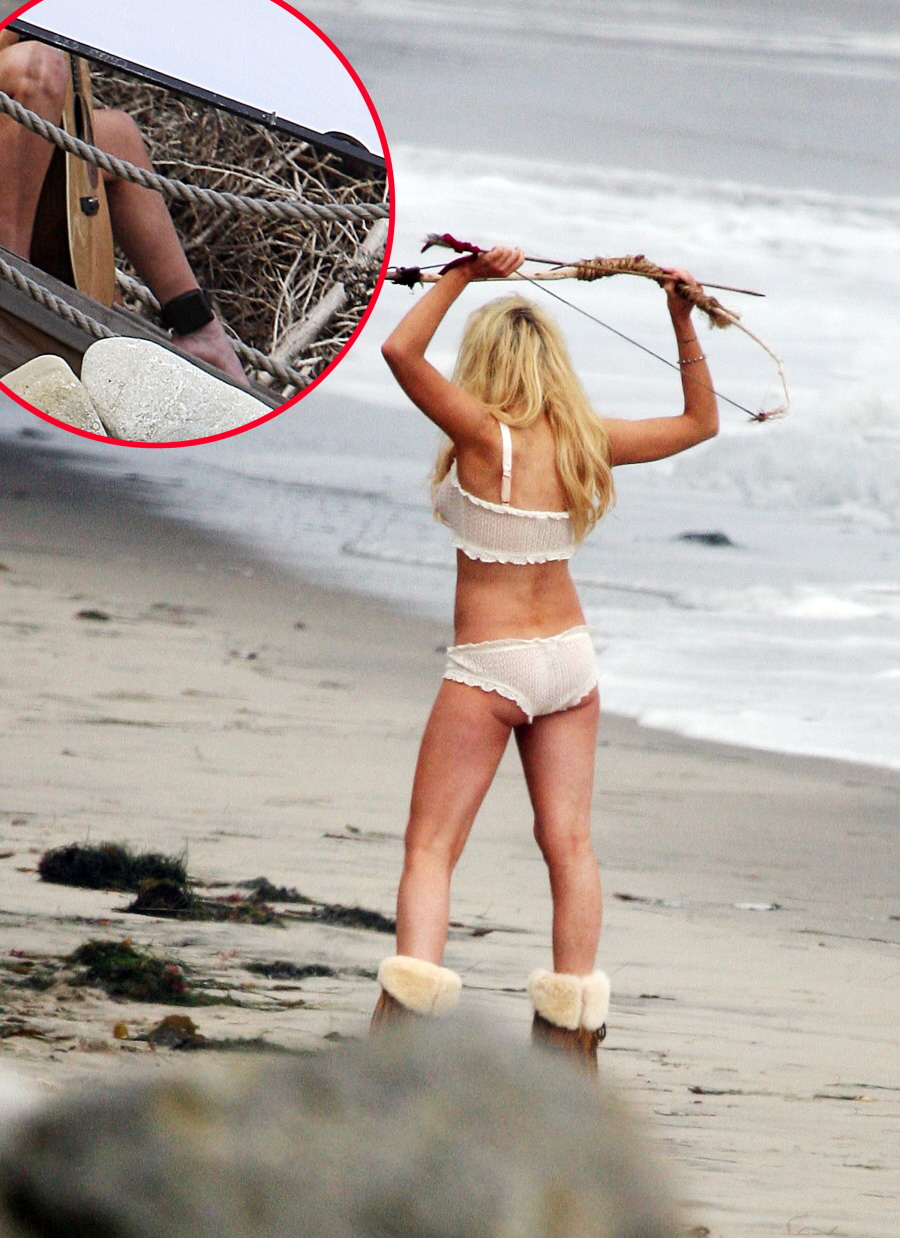 There are a bunch of new Lindsay Lohan photos from the past few days – it seems like our little Lohan has been doing little else than obey the terms of her probation, and shop, smoke cigarettes, and hang out, and do a little modeling. I would bitch about it, but this is the healthiest Lindsay has been in years. Of course she's still probably taking Adderall and God knows what kind of industrial crack her dentist prescribed. But she has been looking remarkably better. So she's been getting some work – modeling work. These photos – of Lindsay from the back, in the bra and panties – are of Lindsay doing a photo shoot on the Malibu beach, allegedly for German Vogue. Fame Pictures has more: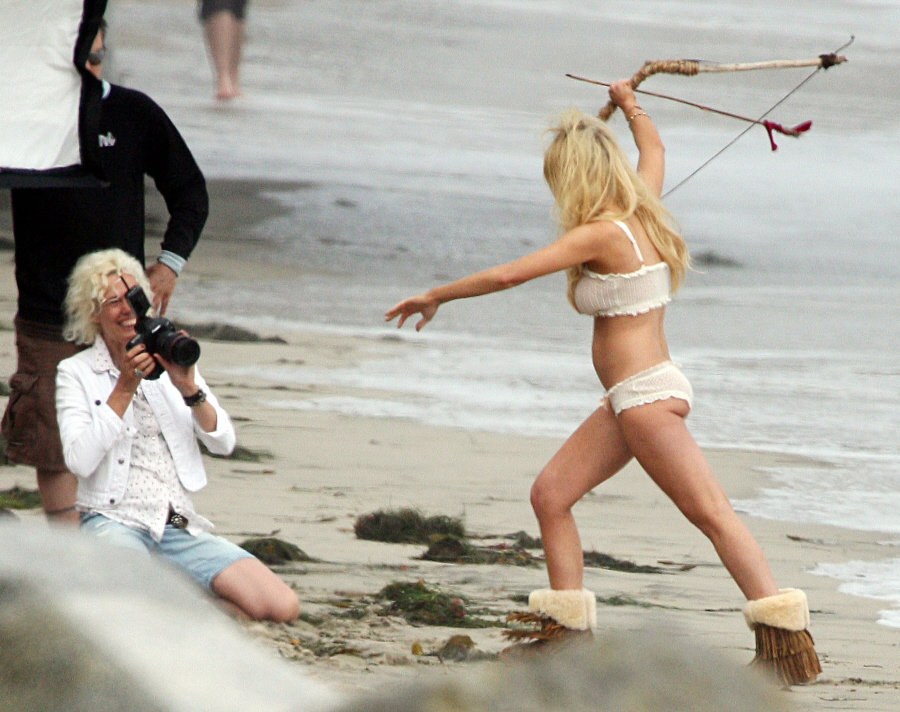 Lindsay Lohan shows off her hunting skills on Malibu Beach in Malibu, CA on June 5, 2010 where the court monitored blonde brandished a bow and arrow for acclaimed photographer Ellen Von Unweth. Despite being on such a scandalous looking photo-shoot Lohan still had to wear her SCRAM anklet which she skillfully concealed under a pair of uggs.
[From Fame Pictures]
Some people are choosing to make fun of Lindsay's slightly bloated stomach in these photos, which I actually think is kind of cheap. Sure, her body could be better, and yes, she's made the choice to put herself out there on a public beach in her panties – but still, let's keep in mind, people: it could be a lot worse. Why am I defending this sober crackhead? I don't know. I guess it's the realization that she still thinks she's so awesome and gorgeous, and she's just… not. When I see her liquor-and-crack gut, I can only imagine how jacked her crackface is for this photo shoot, and it just makes me sad.
In addition to the Malibu shoot, Lindsay recently did a photo shoot with… I'm not sure who. But Ali was there for several shots, and then, of course, Lindsay took off her shirt and posed for some topless pics. It amazes me that Lindsay still thinks people are all about her body… and it amazes me that some people actually are enamored with her body. Just because her boobs still look good (and they kind of do, really), doesn't mean that she's not one of the craziest crackheads in Hollywood.
Malibu photos courtesy of Fame Pictures. Other photos courtesy of The Superficial and Hollywood Tuna.