Kristen Stewart says fans "plague" her friends on Facebook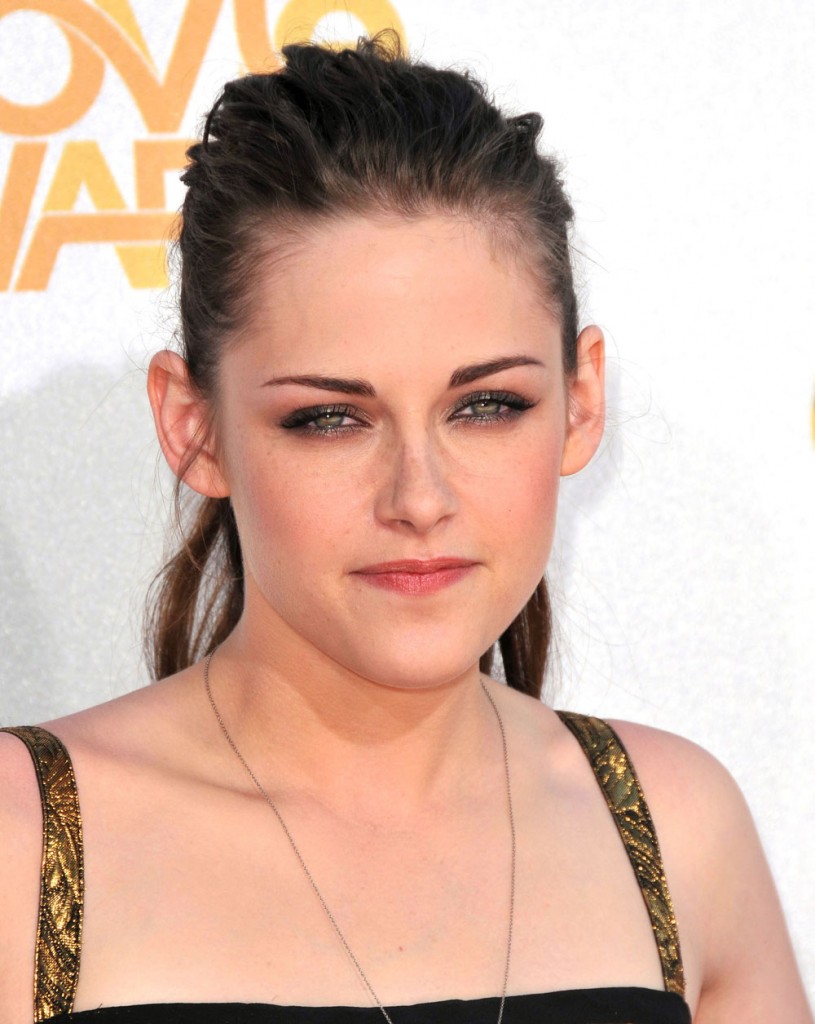 Kristen Stewart and her Eclipse co-stars are doing plenty of press for the third installment in the Twilight series, out on June 30. Stewart recently made headlines for complaining about the paparazzi with a controversial statement in which she seemed to compare taking photographs without permission to rape. She later apologized for her bad choice of words and seemed to own up to it, saying "I really made an enormous mistake… and I'm really sorry." Whatever is going on with her, you can tell that she's just not comfortable with fame or interviews and that she finds the whole process tedious. As Kaiser has pointed out, Robert Pattinson has also shown that he's uncomfortable with people going crazy over him but he handles it with so much more humor and grace. I don't find Kristen to be ungrateful so much as a scared young person who finds the darker side of fame unjust. She'll tell you about it, too.
In this latest installment of Kristen Stewart complaining, she mentions that fans will regularly harass her friends and family on Facebook. Kristen doesn't have a Facebook account, but her relatives and friends do and it's easy enough to find them. People will regularly message her brother and friends, and Kristen says that they're "plagued" by her fans online.
The 'Twilight Saga' actress – who shot to global fame after appearing alongside her rumoured boyfriend, Robert Pattinson in the vampire film franchise – admits her close pals and family members complain to her about the number of people attempting to contact her through social networking websites.

She said: "My friends all have Facebook pages and stuff because they are normal people that can have those things. But they are constantly being plagued because they somehow find out I'm friends with them and then the imposters try to go on and message my brother pretending they are me. My brother and my friends always complain to me about it."

The 20-year-old starlet recently admitted she felt lucky to have been supported by her family during her rise to fame.
[From Contact Music]
I get that it's troublesome that her friends and family are being bothered, but really how much trouble is it to hit ignore or go offline? There's Kristen, bitching about how bad it is to be famous again. Why people even annoy her loved ones!
Potential Eclipse spoiler, unless you've read the book/seen the previews, etc.
There are more interviews with Kristen, and in one with Access Hollywood she talks about the love triangle between her character, Bella, and the sparkly cold vampire and warm buff werewolf fighting for her affections. Kristen said that she felt strange kissing Taylor Lautner, who plays werewolf Jacob Black, because she felt like she was cheating on her love interest, Edward, played by Robert Pattinson. She said that she "totally" felt like she was cheating and added "I was nervous about it… It's like the most unique kiss in the whole series… she sees that there are clearly two different paths… she's never acknowledged that before… it really freaked her out, it really freaked me out playing it. It was so not Bella."
We all know how that turns out, and I hope they do something interesting with this movie. The first Twilight was sweet and sentimental, but I found New Moon to be so hackneyed and overwrought without much plot behind it. I doubt this one will be as good as the first, but I'm hoping it's not as bad as the second one.
Photos are from 6/6/10 and 5/31/10. Credit: WENN.com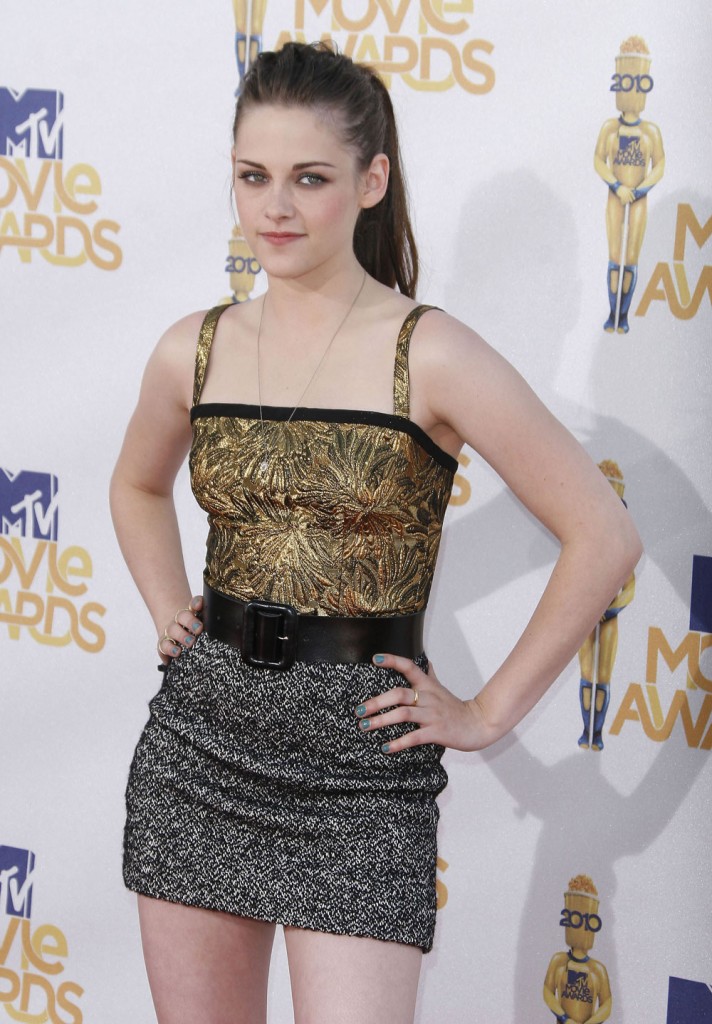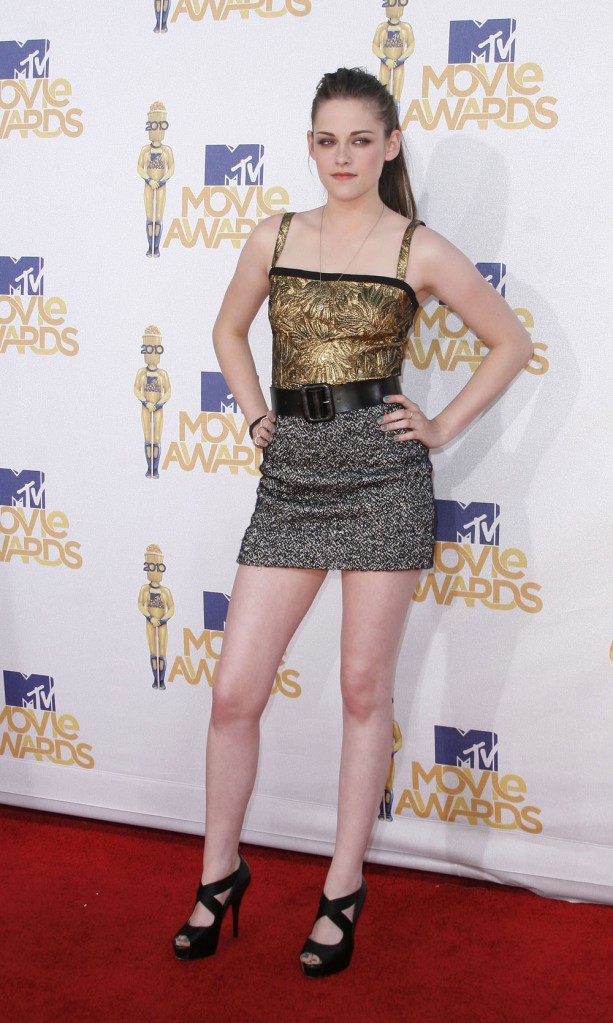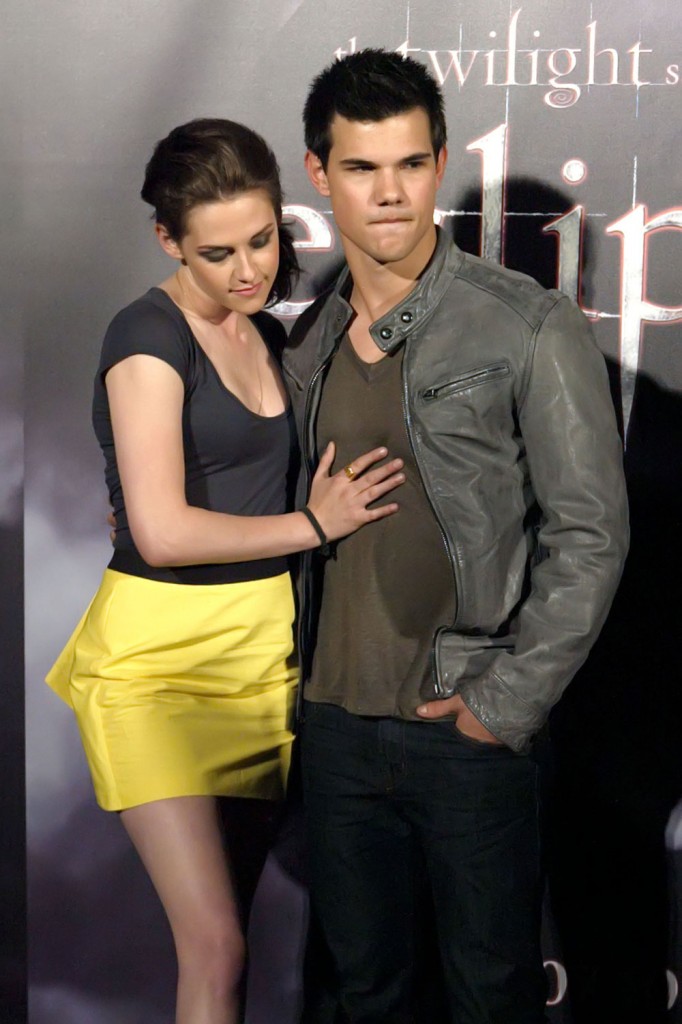 Written by Celebitchy

Posted in Kristen Stewart, Twilight

- Friends reunion on Ellen [Popsugar]
- Lindsey Vonn watches Tigers kids [Lainey Gossip]
- George Michael fell out of a car going 70mph [D-Listed]
- Real Housewives of Orange County recap [Reality Tea]
- New Man of Steel trailer [Pajiba]
- Jared Padalecki's hot bod [Buzzfeed]
- Doctors confirm Taylor Swift's new boobs [Evil Beet]
- Catherine Zeta-Jones finished treatment [CDAN]
- Anna Paquin hates the paps [Celebslam]
- Lance Armstrong is gross [The Blemish]
- What is Barbara Palvin wearing? [Moe Jackson]
- This is Petra Nemcova? [SVC]
61 Responses to "Kristen Stewart says fans "plague" her friends on Facebook"