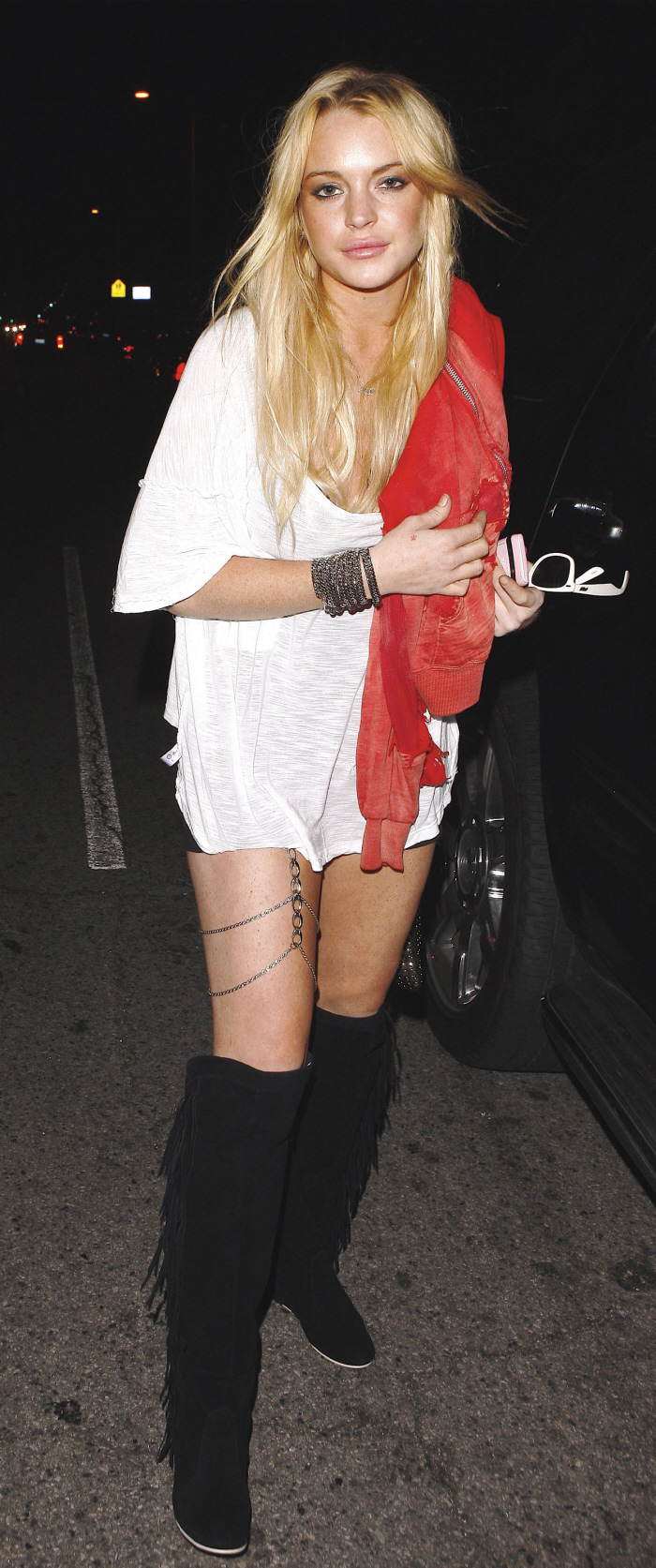 I came of age, sex-and-drug-wise, in the 1990s. I went to raves. I dropped acid and listened to Portishead and let guys go to second base in the backseats of station wagons and such. It was a good time, mainly because that lifestyle wasn't for me, and I had the presence of mind to know it and enjoy those outings for what they were – youthful exploits that didn't really matter. I was what? 15, or 16 years old. Then I got a job and stopped acting like an a–hole. It's funny how some people missed that evolution. For example, Lindsay Lohan.
These are photos of Lindsay coming out of the Electric Daisy Carnival, which TMZ calls a rave. Lindsay will be 24 years old this week. Too old for this sh-t? Eh. If it was a special occasion, I would give her a pass. Because she doesn't do a goddamn thing but party and go to clubs, I'm going to say that she's too old for this sh-t.
Staying home at night is just NOT an option for Lindsay Lohan. The starlet attended L.A.'s two-day Electric Daisy Carnival both Friday and Saturday nights, RadarOnline.com has learned.

Her "date" was Brit socialite Lady Victoria Hervey who seems to have attached herself to Lindsay. The ladies stayed at the Carnival — a music festival that drew in thousands of fans — both nights until after 2 am.

Lindsay's party days may be numbered, however. On Thursday, Judge Michael Fox ruled that Lindsay can be questioned about cocaine use on the night in 2007 when she took a car — and the passengers in it — for a joyride in Santa Monica. The evening ended with Lindsay being arrested and the passengers are engaged in a civil suit against her.

Then on July 6, Lindsay is back before Judge Marsha Revel on her DUI probation status. She might want to think about staying home the night before that hearing. Judge Revel has already said she will accept no excuses for the defendant showing up late to court.
[From Radar]
How much would you love it if Lindsay showed up late for her next hearing? Wouldn't that be amazing? Her bail would be revoked again, and she would have to pony up even more cash. Either that, or the judge (who does not seem to be a fan) would just throw her cracked-out ass in jail.
Also – Lindsay is still having assistant drama, according to reports. Elinore (the one who quit her ass a few weeks ago) is out of money and wants her job back. And another former assistant named Jenni might want her job back too. Meanwhile, the dude Lindsay hired to replace Elinore quit, maybe.
Also – I have no idea what that thing on her upper leg is. But it's weird, right? And Lindsay has wonk eye/tweak-face too. I'm shocked that she's not coming down off blow in these photos.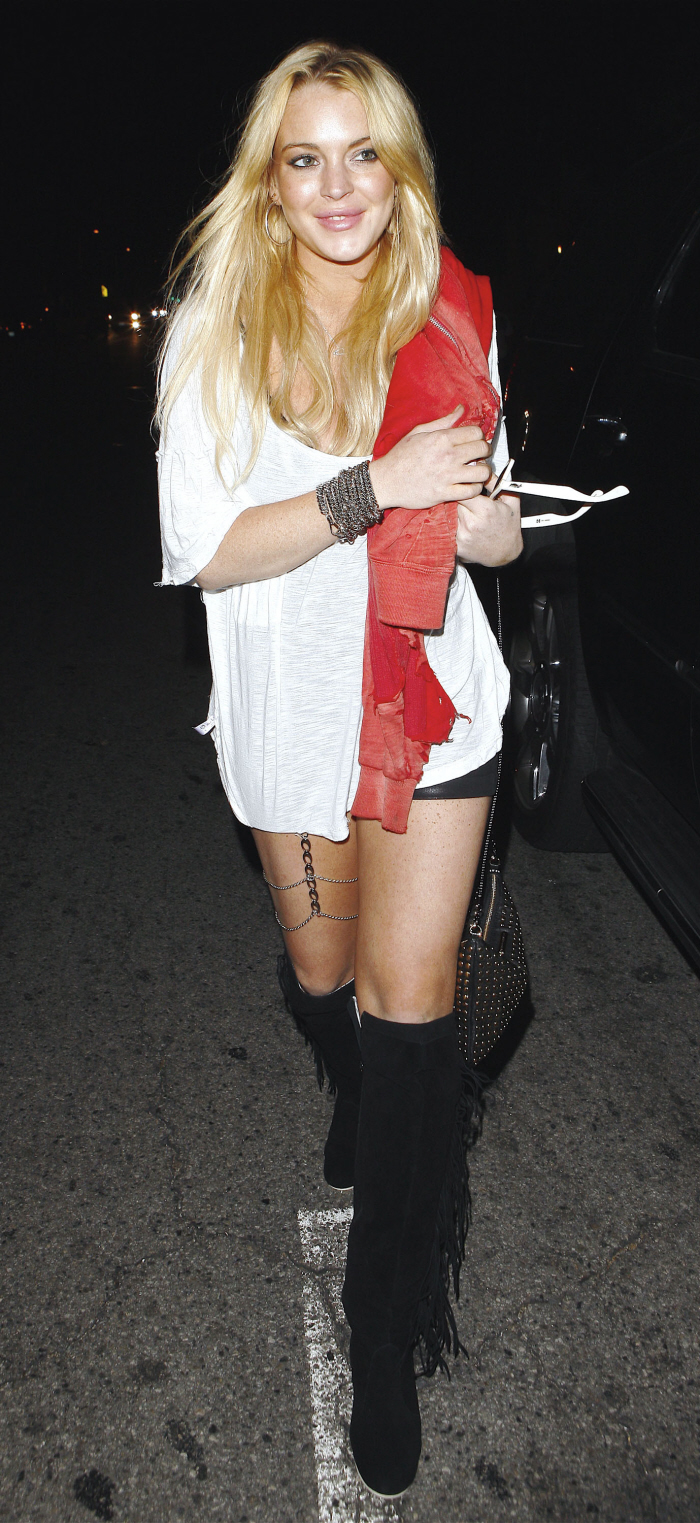 Photos of Lindsay on June 27, 2010. Credit: WENN.