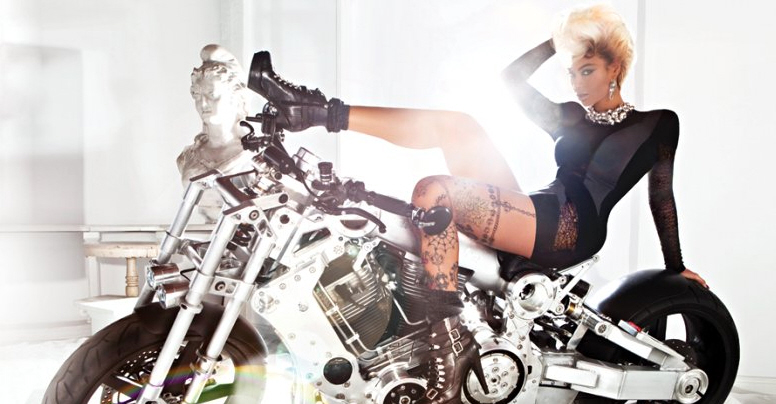 Seriously, why? Beyonce is a lovely girl, and this House of Dereon crap is always the pits. You know Bey wishes she was wearing Versace or some major designer, rather than this label that her mom probably forced her to start. Well, House of Dereon contines to churn out "fashion" and Bey is of course starring in the new Fall/Winter ad campaign. I guess maybe Lady Gaga rubbed off on Bey a little? Because Bey no longer looks like a pageant princess in this stuff, instead going for a biker chick look.
Beyoncé is no stranger to setting trends, but the superstar's new ad campaign should cement her status as a style icon with serious range.

The sexy singer has been a fashion inspiration for fans since her days in Destiny's Child, but a striking set of photographs taken for her fashion lines' latest collections shows the songstress is a stunner whether she's on the back of a motorcycle or channeling old Hollywood glamour.

In the photographs taken for high-end line House of Deréon, Beyoncé channels her inner biker chick, sporting heavy black eye-liner, tattoos, and tough-yet-chic rocker boots.

The other shots, which showcase the Deréon collection, feature the singer glammed up in a 1960′s hairdo and long gown, meant to evoke screen sirens Marlene Dietrich and Lena Horne.

"I truly believe this is some of our most memorable work to date, and I am so excited for the public to see and react to them," Beyoncé's mom Tina says of the ad campaign.

Shot by celebrity photographer Tony Duran, the glamorous photographs will appear in magazines this fall.
[From NYDN]
Ugh. I know Bey is an "artist" and all, but this isn't for a music video or anything. This is for a fashion line that they hope will be recognized as legit. Oh, and there's a video too.
Ghastly. Does her mother secretly hate her?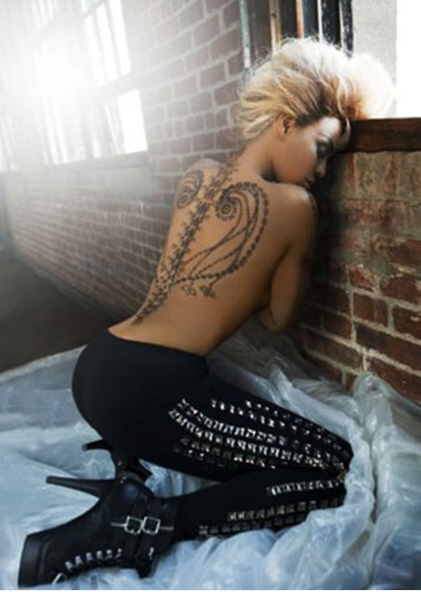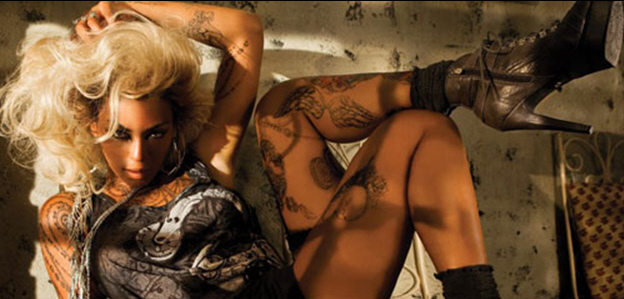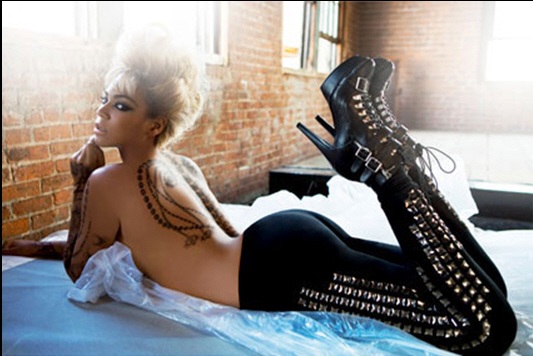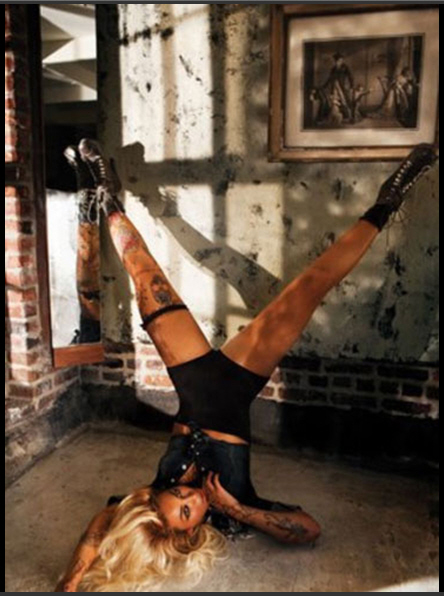 House of Dereon ads courtesy of Ace Showbiz and PopSugar.