Tom Cruise looks especially young: did he get some (more) work done?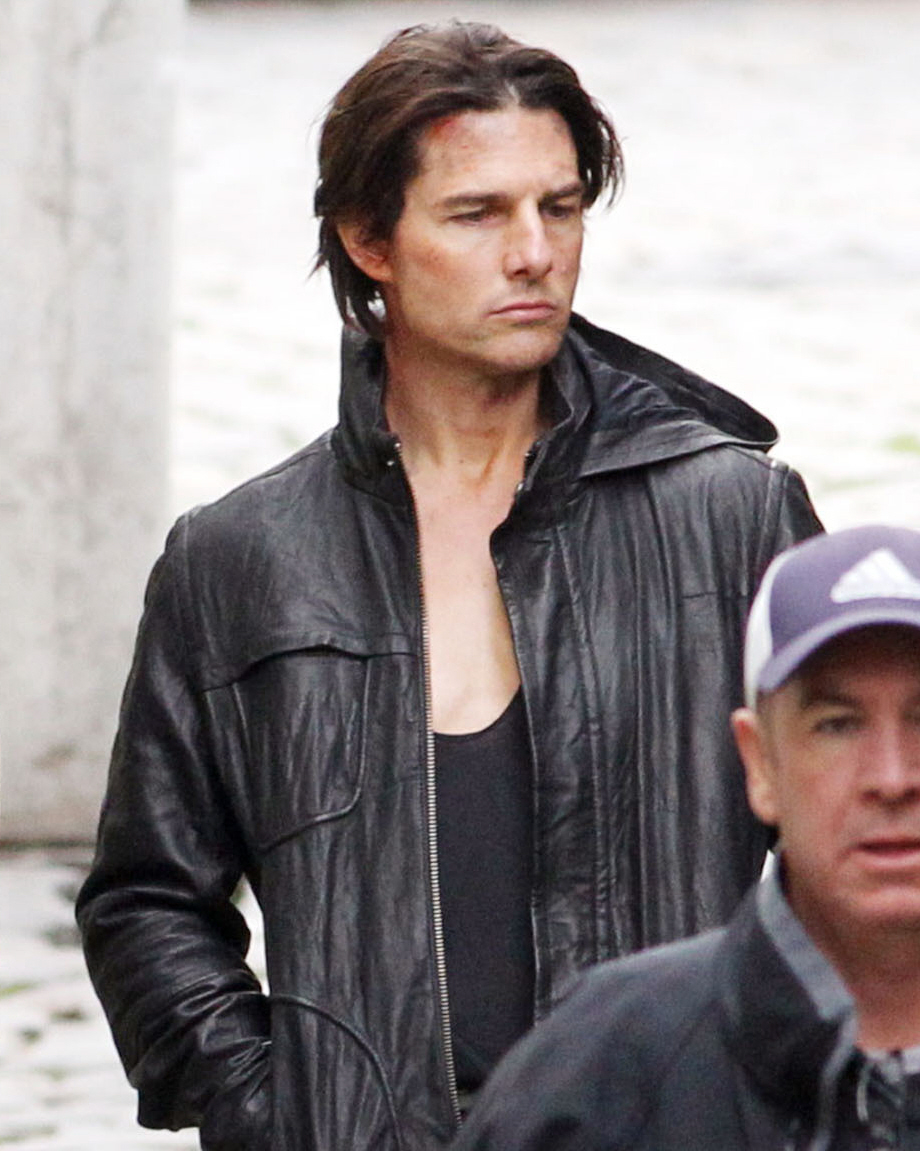 These are photos of Tom Cruise filming Mission: Impossible IV in Prague over the weekend. My favorite pics are the ones where you can see that Tom is wearing a low-cut blouse under his manly leather jacket. He's almost giving us a nip-slip! Oh, Tom! I'm also disappointed that all of the sightings from this film production have been of Tom – where is Jeremy Renner? Where is Josh Holloway? Those bastards better get pap'd too. Anyway, there isn't much to talk about, so I'm pulling this story out of my ass. First off, Tom looks pretty good in these photos, right? So good, in fact, that I'm wondering if he got a little nip-and-tuck before production started. I think The Daily Mail was trying to call him out on it too, noting:
"It's either the love of a beautiful woman or his three kids that are keeping him youthful – either way Tom Cruise doesn't look a day over 35 – even though he's nearing 50-years-old. Cruise is in Prague filming Mission: Impossible IV and like his other recent films, he's taking on a lot of the stunts himself and is as active as actors half his age. Known for keeping fit and healthy with regular exercise sessions and clean living Tom has never admitted going under the knife to keep his boyish looks. But with botox being the staple for many Hollywood stars to keep wrinkles and lines at bay, it would not be surprising if the actor had indulged himself."
[From The Daily Mail]
Has he had something done? I think so. But I don't know if he had something done recently. His face began to look tighter and there was something going on with his eyes back a few years ago, when he and Katie were spending some mysterious time in Brazil, known to some as one of the best countries to get a little work done. Oh, well. We'll never know!
I did want to mention one other thing – Agent Bedhead and I cannot stop emailing each other about Tom's lifts. She sent me this Gawker photo of Tom where he's holding some of big manly boots. We were debating whether the boots have built-in lifts, or whether Tom was holding the normal pair while he was wearing the lifts. I told Bedhead I thought the boots he was holding were not lifts, but not I'm not so sure. Tom is pretty consistent in his pairing of his high heels with his skinny jeans. And he's wearing baggy pants in that photo. So maybe not. It's seriously gotten to be a game at this point – Spot the Lifts!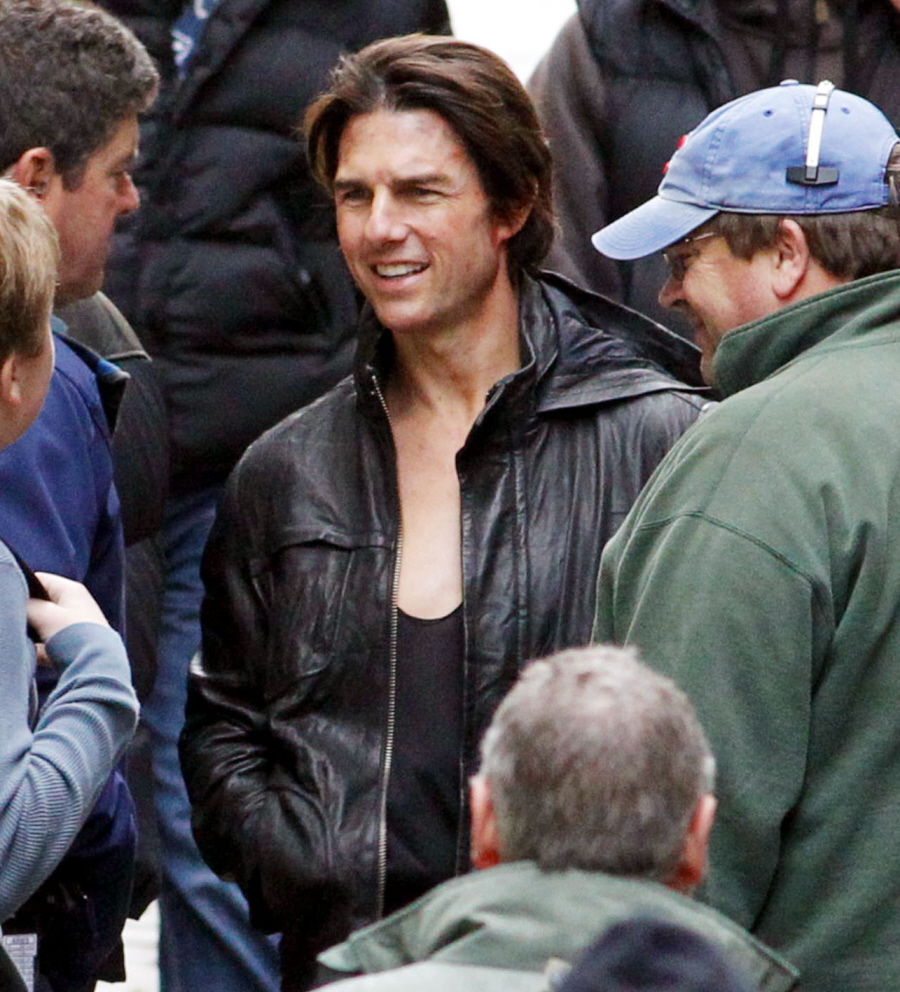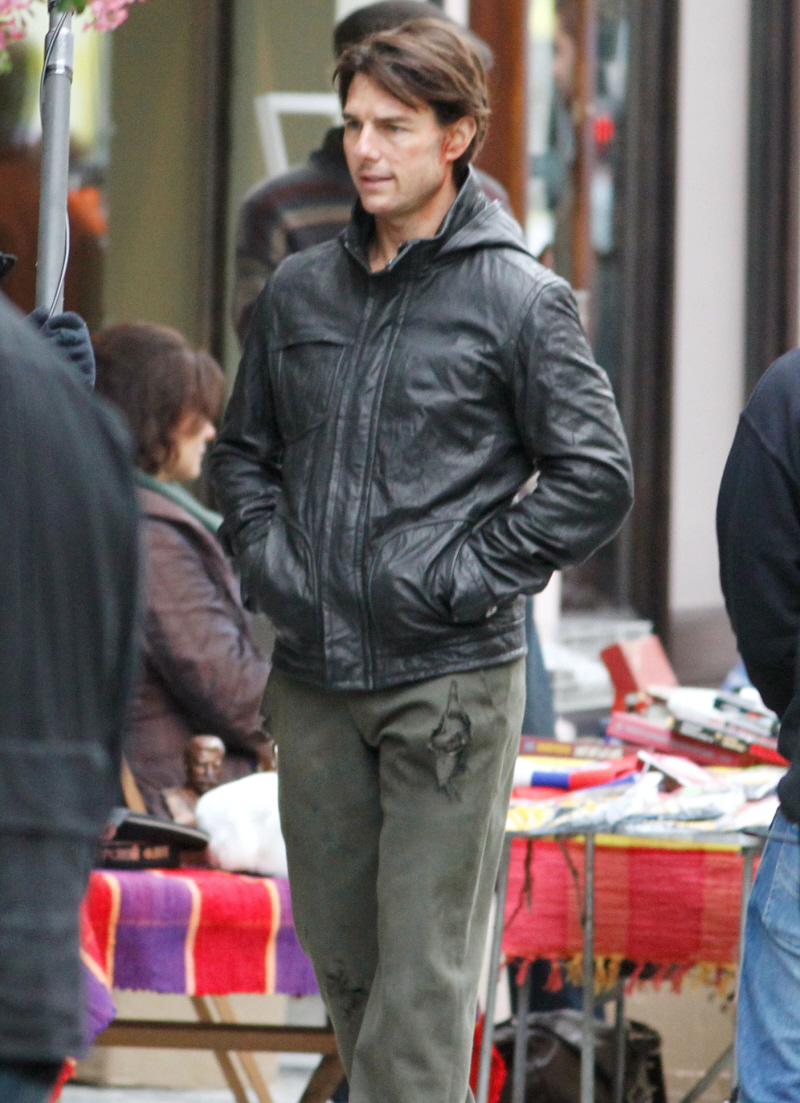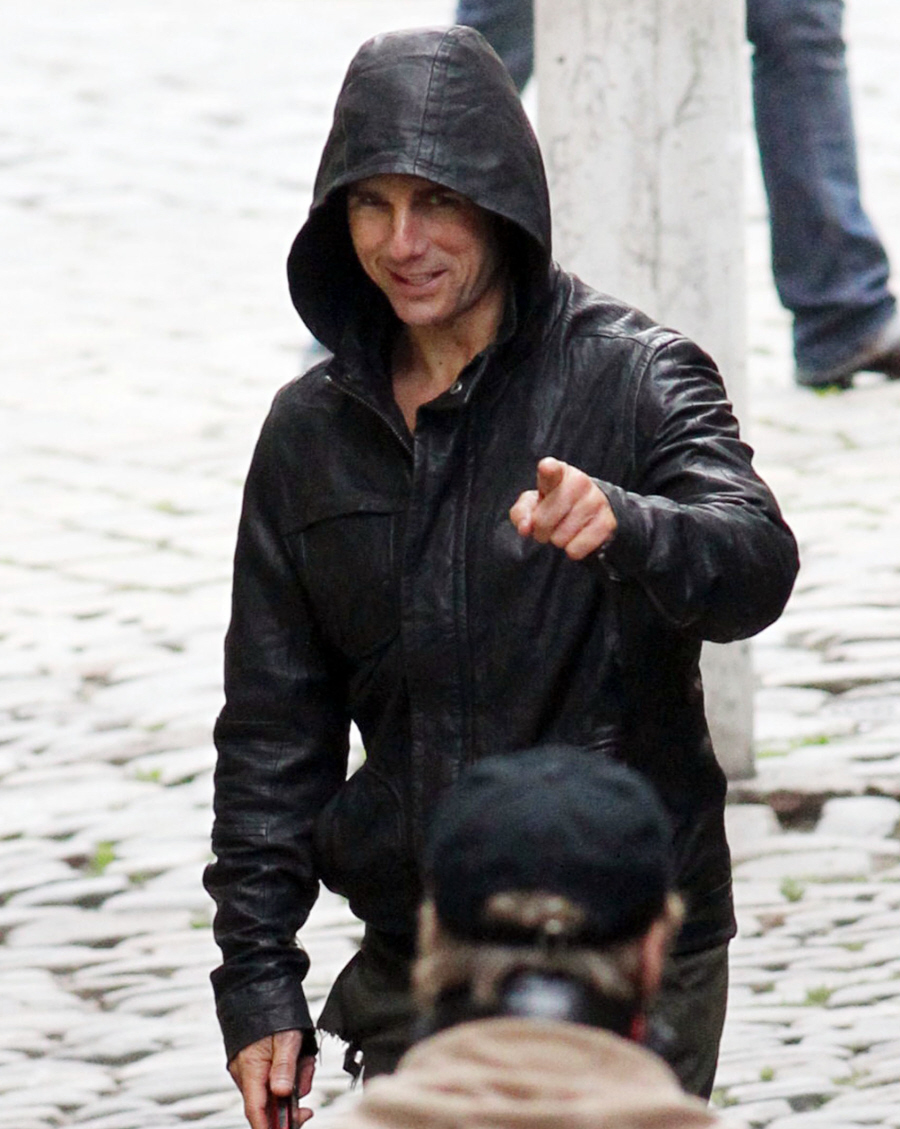 Tom Cruise in Prague on October 2 & 3, 2010. Credit: WENN.

Written by Kaiser

Posted in Botox, Plastic Surgery, Tom Cruise

- Mariah Carey lip synced on American Idol [CDAN]
- Colin Firth is looking good [Lainey Gossip]
- Internet celebrity charged with murder! [D-Listed]
- What is Paz Vega wearing? [Go Fug Yourself]
- New bachelors on The Bachelorette [Reality Tea]
- Goodbye to The Office [Pajiba]
- Bachelor Sean's fiance cheats on him [Evil Beet]
- Britney Spears out with her man [Popsugar]
- Nina Dobrev works it [Popoholic]
- Cindy Crawford needs to lay off the 'tox [Celebslam]
- Who said it: Carrie Bradshaw or The Dalai Lama? [Buzzfeed]
35 Responses to "Tom Cruise looks especially young: did he get some (more) work done?"