Mila Kunis in black D&G at 'The Black Swan' premiere: cute or boring?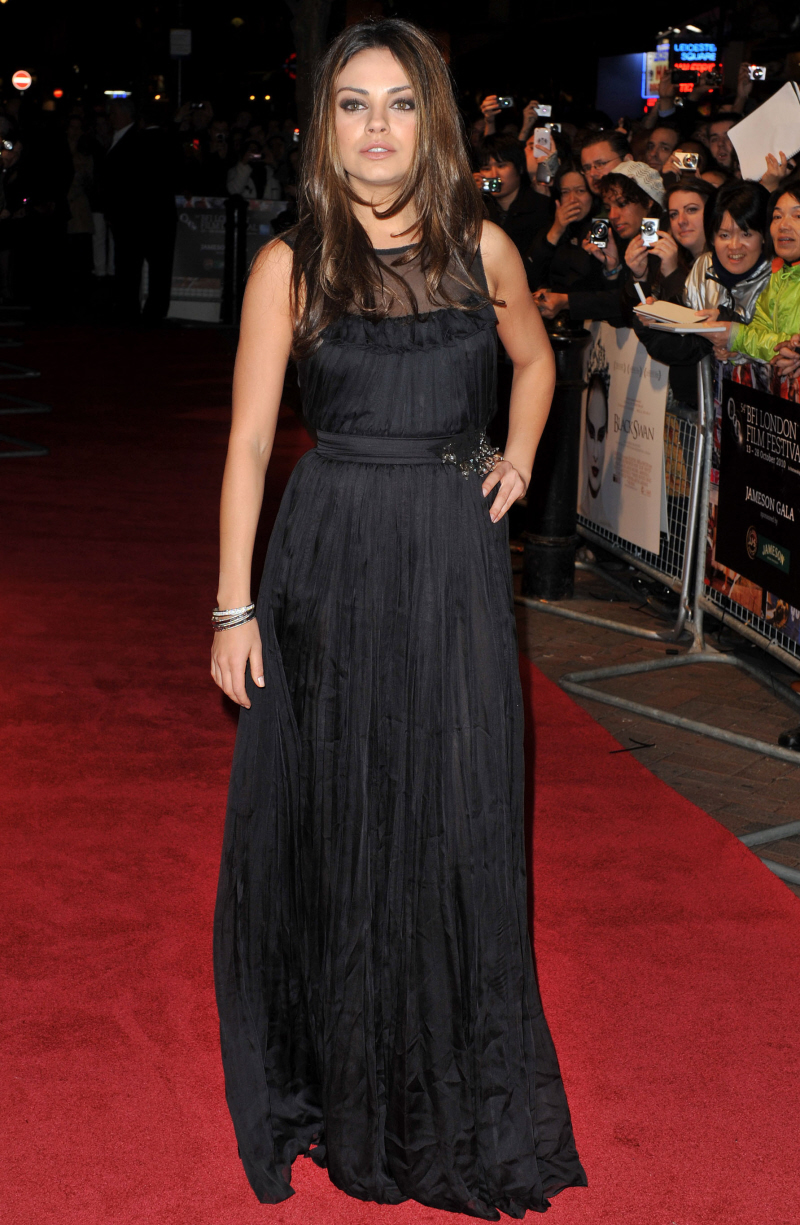 Last Friday, I wrote about the hot and sexy photo call for The Black Swan in London, for the London Film Festival. Mila Kunis wore a really great leather skirt, Vincent Cassel looked gorgeous, and Natalie Portman wasn't there. So, a total win! Anyway, these are photos from London premiere of Black Swan, once again with only Cassel and Kunis in attendance. Mila wore a simple, black Dolce & Gabbana dress that… well, I like it even though I wish she had worn something else, maybe. Something to show off a bit more skin or perhaps just a bit more jazzy, like the leather skirt. But the D&G dress is nice.
During the press conference for the film, Mila spoke about transforming her body so that she could look like an authentic ballerina: "The physicality really was the hardest. Everything else kind of came alongside with that but I think just transforming your body at the age of 26. I wouldn't say I was alone in this, I think everybody across the board in this production, if they played a dancer somehow, somewhere got hurt. I would say that was the most challenging for myself."
Mila and Vincent also talked about the sex scenes with Natalie (Wait… Cassel and Portman have sex scenes?!? Sign me up.) Vincent said: "With our scenes together, she really went for it, she's not like a typical actress who doesn't want to kiss or whatever, she really just goes for it. And she did it really well, so, it was easy… " Um, yes, you are Vincent Cassel, French hot piece. Of course Natalie went for it. Mila also said that Natalie "was absolutely fantastic to work with, I was very lucky that I got to work with a friend of mine. She's beautiful to watch when she's working, and she's great off screen. She's perfect." Then Vincent interrupted Mila with, "But what about the kissing Mila, do you agree with me?" Then Mila got embarrassed and said, "Yes. What he said…"
Once again, here's the trailer for The Black Swan: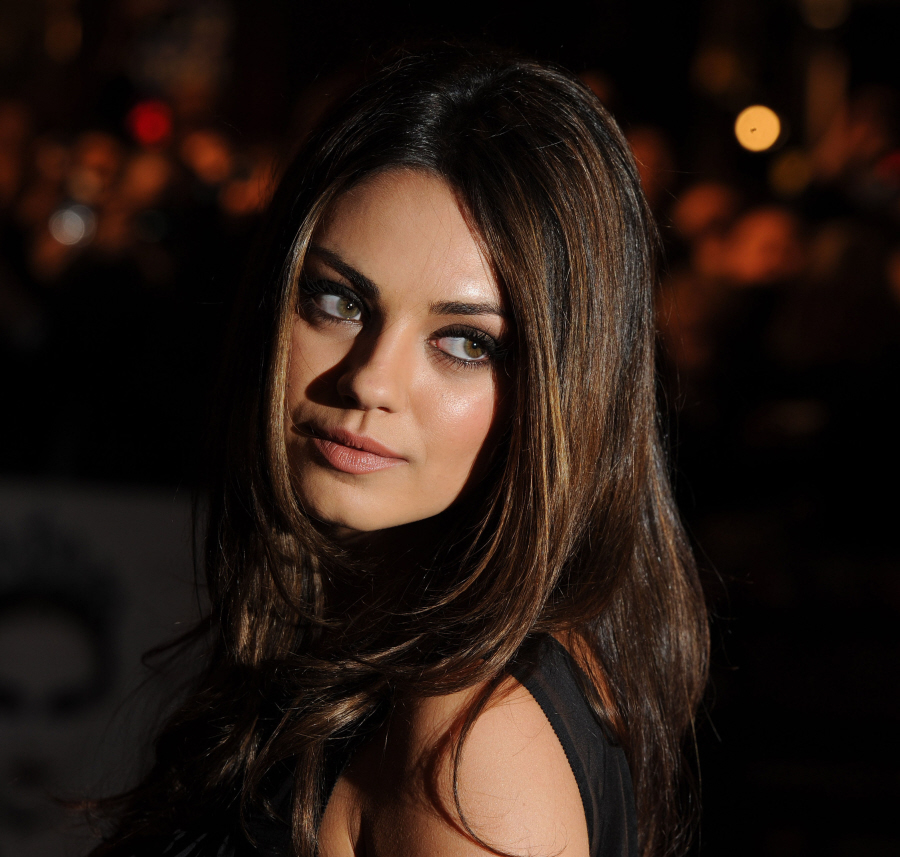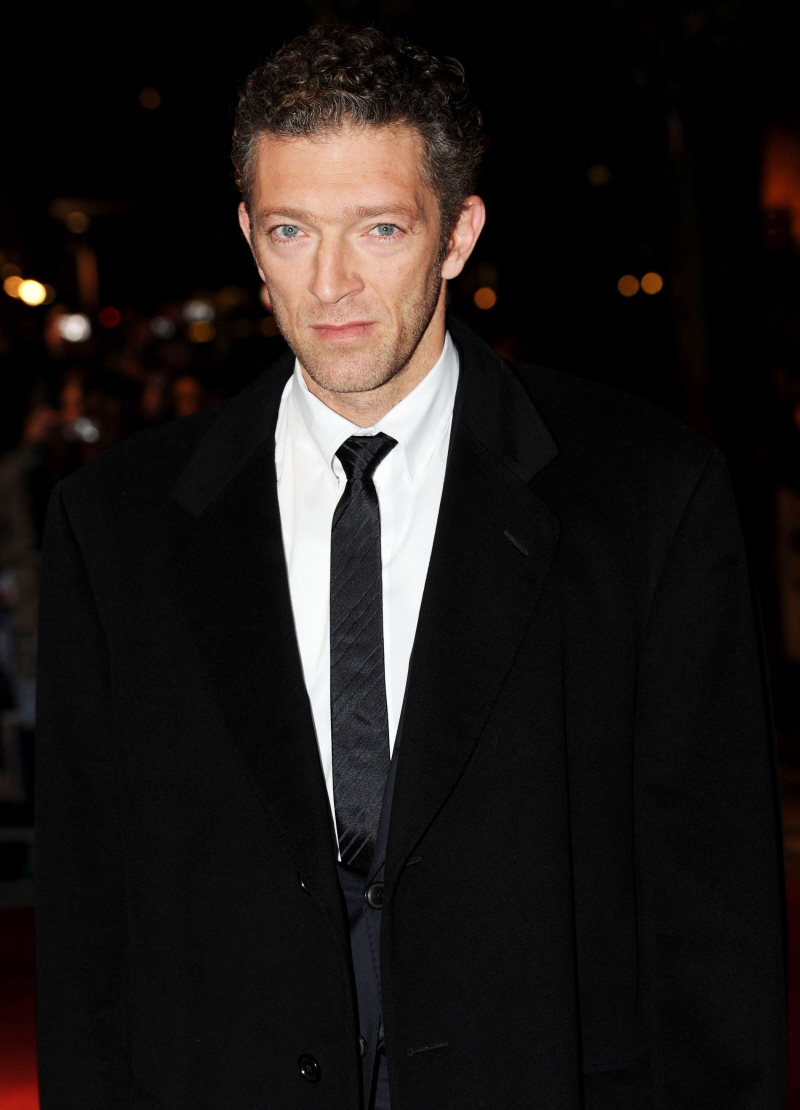 Photos courtesy of WENN.

Written by Kaiser

Posted in Fashion, Mila Kunis, Vincent Cassel

- Friends reunion on Ellen [Popsugar]
- Lindsey Vonn watches Tigers kids [Lainey Gossip]
- George Michael fell out of a car going 70mph [D-Listed]
- Real Housewives of Orange County recap [Reality Tea]
- New Man of Steel trailer [Pajiba]
- Jared Padalecki's hot bod [Buzzfeed]
- Doctors confirm Taylor Swift's new boobs [Evil Beet]
- Catherine Zeta-Jones finished treatment [CDAN]
- Anna Paquin hates the paps [Celebslam]
- Lance Armstrong is gross [The Blemish]
- What is Barbara Palvin wearing? [Moe Jackson]
- This is Petra Nemcova? [SVC]
22 Responses to "Mila Kunis in black D&G at 'The Black Swan' premiere: cute or boring?"