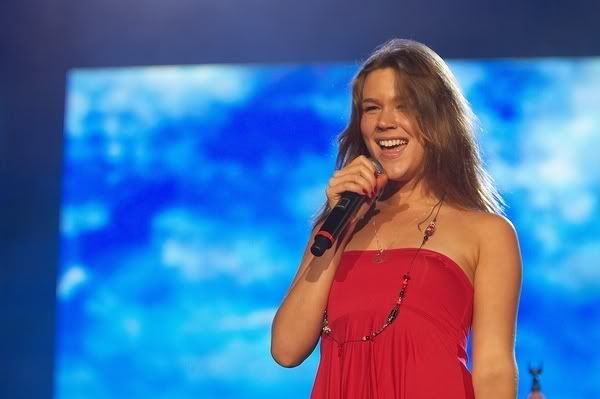 How is it possible that Joss Stone may be having money problems, while crackhead Amy Winehouse is somehow still worth millions? It's hard to believe, but the Daily Mirror is reporting that Stone's company is in debt after paying out 2.2 Million pounds to the singer so she could purchase a home.
Joss Stone may have to live on a diet of free chocolate bars if her business accounts keep dwindling.

The singer and Cadbury Flake girl paid herself a whopping £2.2million salary last year.

Living in Hollywood is proving expensive, leaving her company Joss Ltd in the red to the tune of £412,295 last year.

The Devon diva hasn't had a Top 10 hit since 2004 so her record company will be putting pressure on her to produce a new album.
Advertisement

A source said: "Joss bought a house last year, so a large chunk of money went on that. But she needs to rein [sic] in her spending before she gets in trouble."

Another company, Joss ROW Touring, ended the year £210,050 in the red and Joss Publishing Ltd lost £62,588.

Expect more Flake ads or the cookie will really crumble..
To clear something up: while Stone may not have had a Top 10 single since 2004, her last album, "Introducing Joss Stone," debuted at number 2 on the UK Billboard charts and sold 118,000 copies in its first week, becoming the highest debut for a British solo female artist on the U.S. charts, surpassing the record previously held by Amy Winehouse with "Back to Black." So it's not like Joss is about to be living in a cardboard box or something. And when you put it into context, 2.2 Million really isn't that extravagant- Amy Winehouse probably goes through that much per month just to maintain her beehive. Hopefully, this is just another exaggerated story. But if not- Joss- put down the joint and start writing some new material, honey!
Joss Stone is shown performing at Rock in Rio Lisboa on 6/1/08, thanks to PRPhotos.