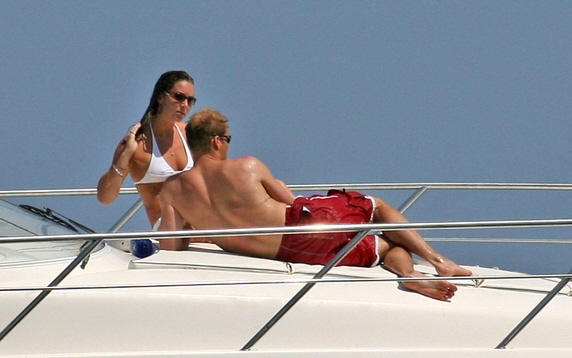 Save the date! Prince William and Kate Middleton pushed for an earlier wedding date (suspicious?) and they got it. Buckingham Palace announced this morning that the royal wedding is set for the rain-slogged month of April – Friday, April 29th, to be more specific. The wedding will take place at Westminster Abbey. Prime Minister Cameron has already declared it a bank holiday!
Royal officials said Tuesday the couple chose the date because they wanted a spring wedding. It also the feast day of St. Catherine of Siena, whose name Middleton shares.

Queen Elizabeth II married at the abbey, the 1,000-year-old church in central London where British kings and queens are crowned.

William and Kate decided against celebrating their nuptials at St. Paul's Cathedral, where William's parents married in 1981.
[From HuffPo]
Meanwhile, we still haven't heard for sure what designer will be doing Kate's wedding dress. But that's about the only thing we don't know at this point – People Magazine, Us Weekly and Star Magazine are all running Kate on their covers this week. Here's People Mag's online excerpt:
Newly engaged to Prince William, 28-year-old Kate Middleton has been the portrait of poise and grace. But friends tell PEOPLE in this week's issue that the future princess wasn't always so self-assured.

As a young teen, she was shy and awkward. "She wasn't really confident," says a former classmate. "The poor girl, we felt sorry for her."

Now, of course, she is set to become one of the most famous women in the world. As anticipation mounts over the announcement of an impending wedding date, those inside Middleton's circle say she will draw on her quiet inner strength.

"While she's not the sort of person who bursts through the door and grabs people's attention, she very much has presence," says a friend. "She draws attention to herself in a very unobtrusive way."

So far, say observers, she's proved herself a quick study on the royal stage – despite little-to-no formal training. "There's no charm school for princesses," says Ingrid Seward, editor-in-chief of Majesty magazine. "It's sink or swim."
[From People]
Ugh, that was boring. I also don't believe that Kate had/has low self-esteem, at all. I think she knew what she wanted and made herself into what Prince William wanted. Speaking of Kate's only goal in life, The Daily Mail has much better coverage of all things Middleton. According to their sources, William is worried about Kate getting all depressed and lonely, so he asked his uncle Edward's wife Sophie (Lady Wessex) to "talk" to Kate about royal pressures. This is considered "therapy" in the UK (LMAO). Also, Kate won't be a "working princess" right away, because… you know:
Her only official duties – including opening ceremonies and attending charity events – will be on the arm of her RAF pilot husband in the immediate future, St James's Palace confirmed.

Kate will not get her own office and will instead share staff with William.

A spokesman said last night: 'Prince William wants to initiate her properly into the job, so at first she will not undertake any solo engagements. If Miss Middleton is free before the wedding, she may join the prince on engagements but that decision will be taken on a case-by-case basis.'
[From The Daily Mail]
So… that's about several things, in my opinion – she and Will are going to try for a baby very quickly, which is nice, in my opinion. He made her wait nine years, people! Second reason for limiting her "working princess" routine: William treats his parents' marriage as a total and complete case study for a royal marriage that didn't work, ever. In Will's mind, part of his parents' problems stemmed from the fact that Diana immediately became a much bigger "star" than Prince Charles, and that Diana eclipsed everybody in the family. I think William wants to try and ensure that Kate doesn't steal his thunder. Which is a jackass move that I think will backfire – everybody pays more attention to the princesses. We like the clothes and the jewelry and the fairy tale. Kate got three magazine covers in America this week! If William thinks he can keep Kate in her appointed position as equal to or less than himself, he's sorely mistaken.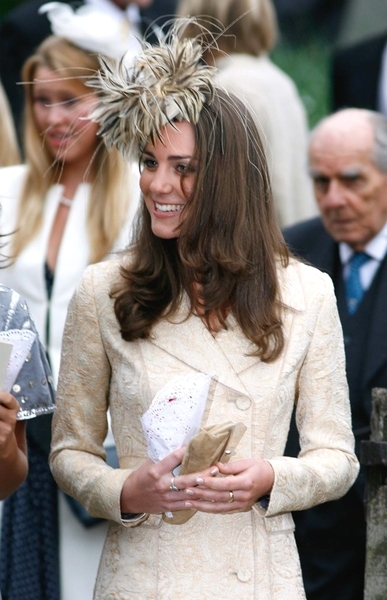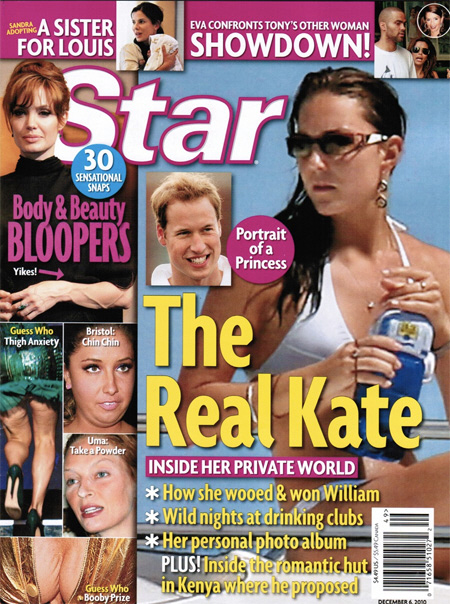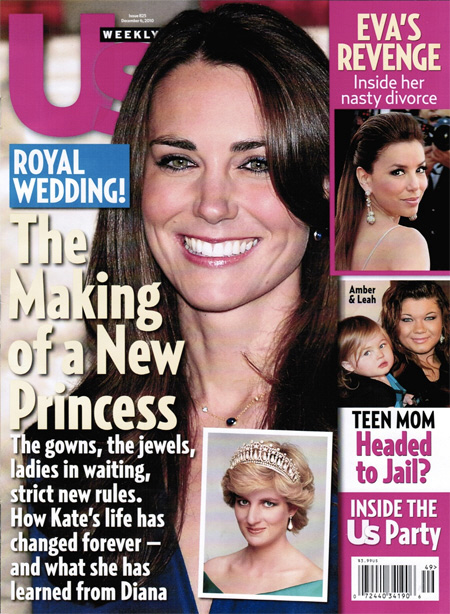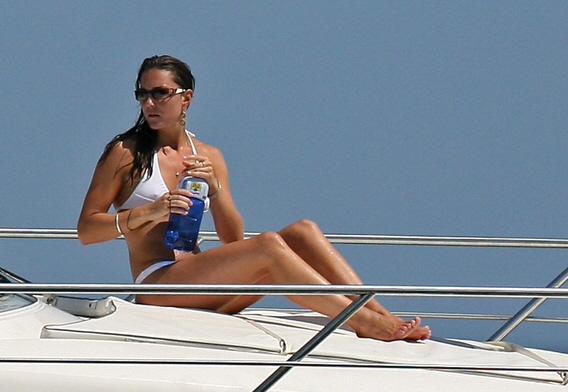 Magazine covers courtesy of CoverAwards. Additional photos courtesy of PRPhotos.