Random photos: Jennifer Garner, Tara Reid, Paris, Pam Anderson, Danny Devito
Jennifer Garner and Violet, two and a half, go shopping in Brentwood yesterday. Garner lets us get a glimpse of her shopping list, which includes organic hotdogs, wheat germ, chicken, and chocolate. She's been wearing a lot of loose tops lately, not that I would jump to any conclusions about that.

Tara Reid still looking super skinny, but healthier outside of Mr. Chow yesterday. She stopped to sign autographs for some fans. According to IMDB, she has two films in the works and one just completed called Vipers. The tagline reads "First Comes The Slither, Then Comes The Slaughter." It's a living.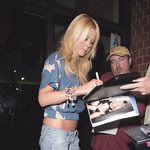 Paris Hilton and Benji Madden watch the Kendell Holt vs. Ricardo Torres lightweight championship at Planet Hollywood in Vegas. Doesn't she have man hands? Mike Tyson was also there, dreaming of his glory days.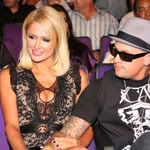 Pamela Anderson celebrates her 41st birthday at the Luxor in Vegas. There are also photos of her hanging all over Criss Angel and licking her birthday cake, which was adorned with a giant flower in the shape of lady parts. Gossip Girls has those pics.

Danny Devito and Rhea Perlman go out to dinner at Tra Di Noi Resaurant in Malibu, California on 7/5/08. Devito, 63, and Perlman, 60, have been married 16 years and have three children: Lucy, 25, Grace, 23, and Jacob, 20.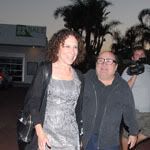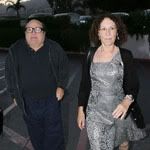 All images thanks to WENN.
Written by Celebitchy

Posted in Benji Madden, Danny DeVito, Jennifer Garner, Pamela Anderson, Paris Hilton, Rhea Perlman, Tara Reid

- Harry Styles & Kimberly Stewart going strong [Lainey]
- Demi Moore's new man is gross [D-Listed]
- Fug or fab: Emma Stone [Go Fug Yourself]
- Arrest warrant issued for Jenelle Evans [Reality Tea]
- Only God Forgives review [Pajiba]
- Hugh Jackman, scooter master [Buzzfeed]
- Who does Drew Barrymore call her sister? [Evil Beet]
- Cannes couples past and present [Popsugar]
- Arrested Development supercut [CDAN]
- Lea Michele's see through skirt [Celebslam]
- Cheating wife's lover escapes out of window [Movin925]
- Joe Francis is crazy [Starcasm]
Pages: 1 2 3 4 5 6 7 8 9 10 11 12 13 14 15 16 17 18 19
15 Responses to "Random photos: Jennifer Garner, Tara Reid, Paris, Pam Anderson, Danny Devito"