Angelina Jolie in Versace for 'The Tourist' premiere: trashy or gorgeous?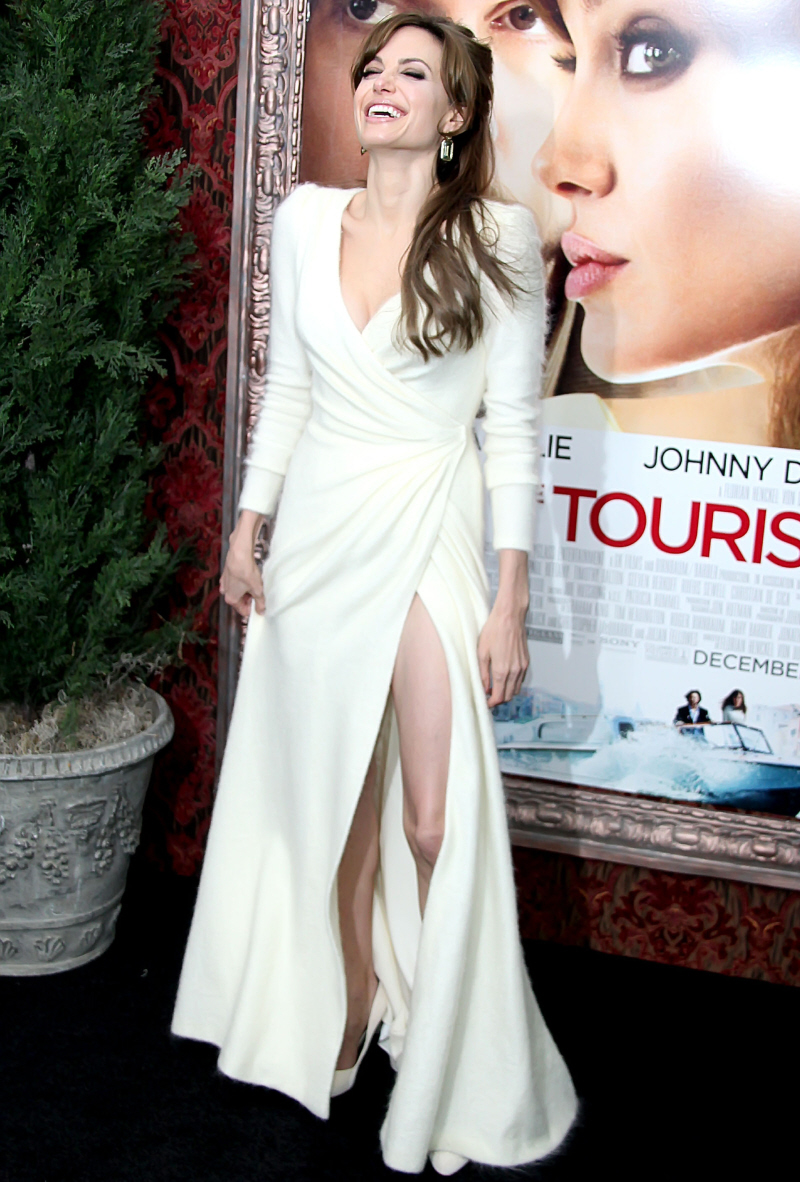 Last night was the big NYC premiere of The Tourist. I'm going to split up the photos into two groups – Brangelina and everybody else. This is the Brange post. Angelina wore a long-sleeved Atelier Versace gown in a soft winter white – it looks like some kind of fuzzy cashmere blend. CB thinks it's too long, and that the hem is all over the place. I have to agree – and I also think the side slit is kind of cheesy and much, much too high, especially for winter, and especially when Jolie barely has any color on her legs. But I love the dress from the waist up – the neckline and the plunging V-neck on the bust looks beautiful on her.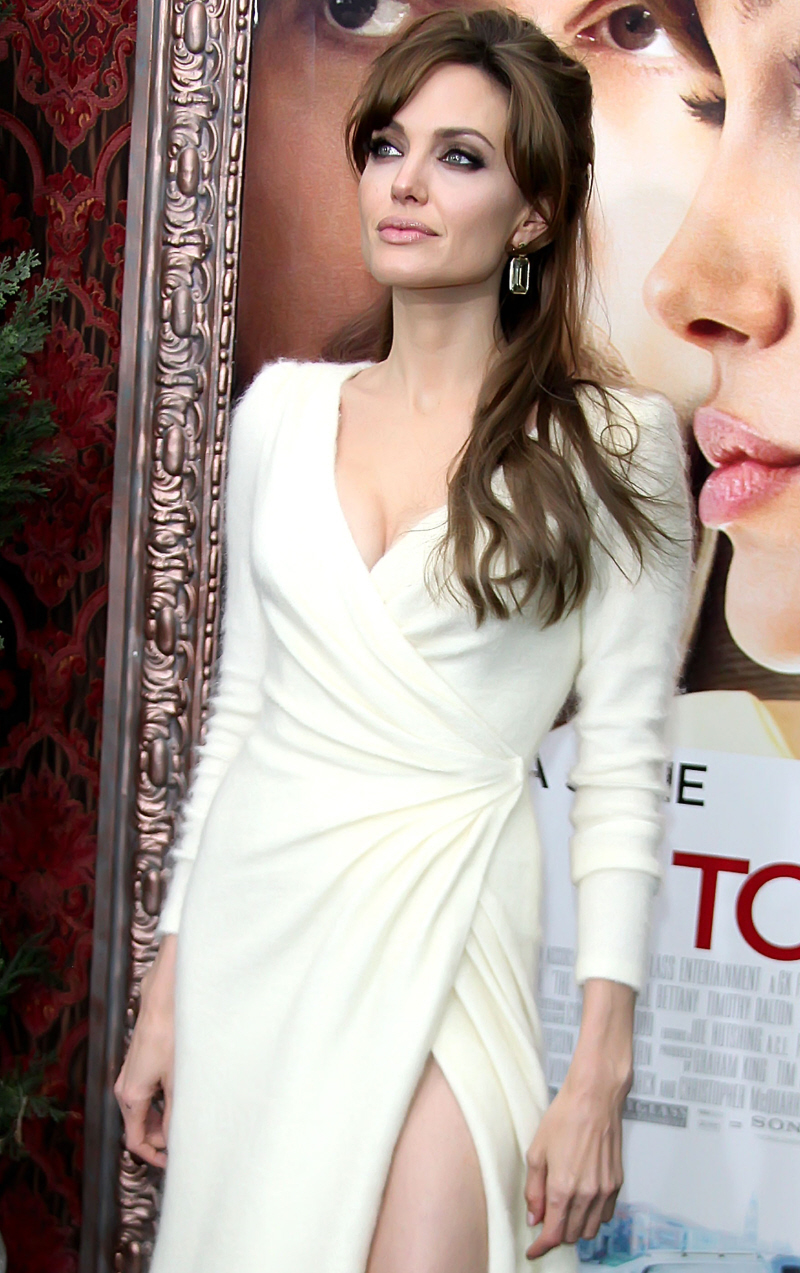 As far as styling… well, Jolie has been doing this "big hair" thing on red carpets over the past year. It's very Dynasty, in my opinion. But I appreciate that she's changing it up, and her makeup looks really good too. Oh, and I love the earrings.
As for Brad… eh. He looks nice, I guess. In photos it doesn't really look like they were all over each other, as they usually are. Maybe he was cold. Maybe he thought she looked like a Dynasty reject too.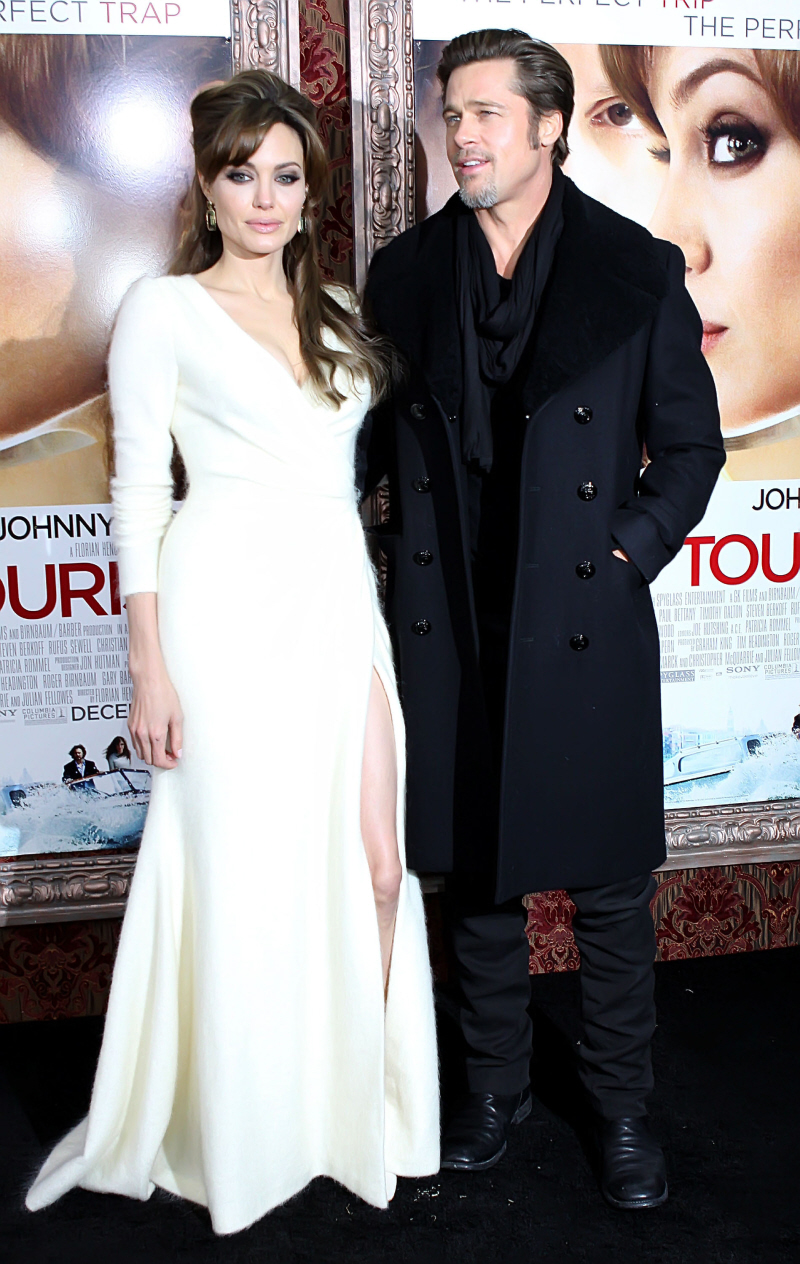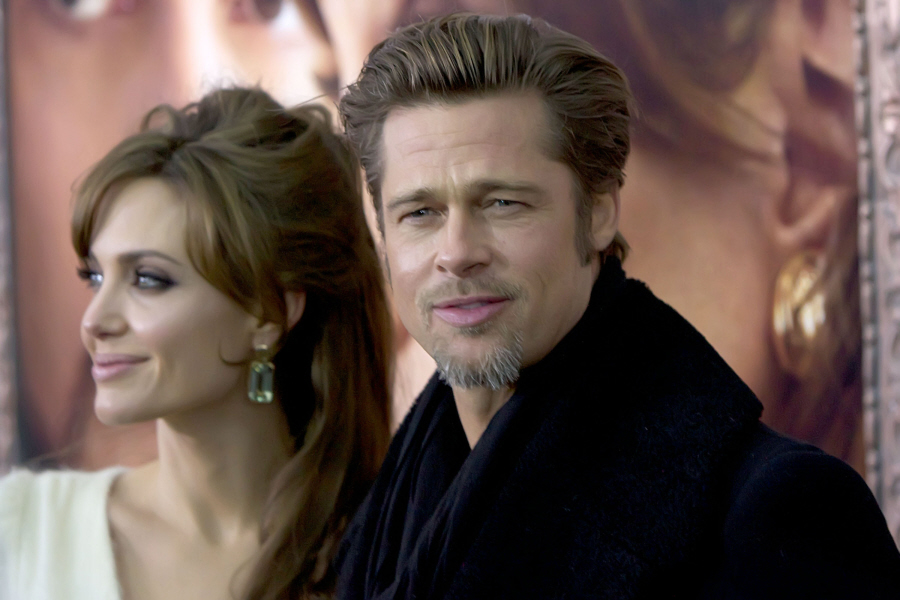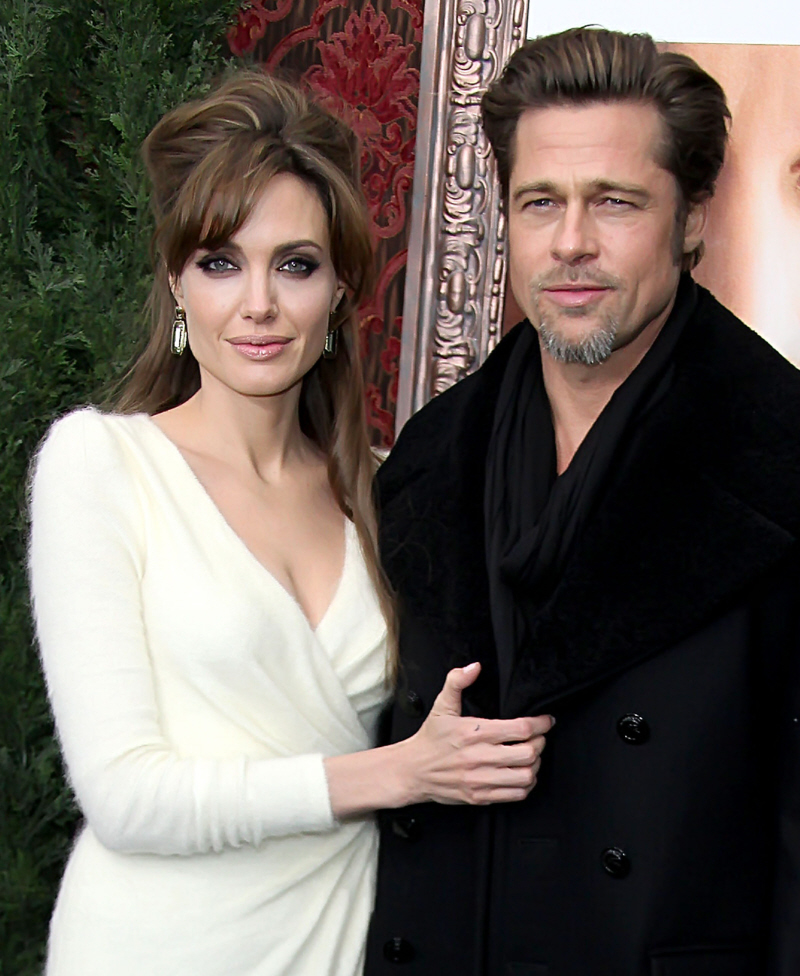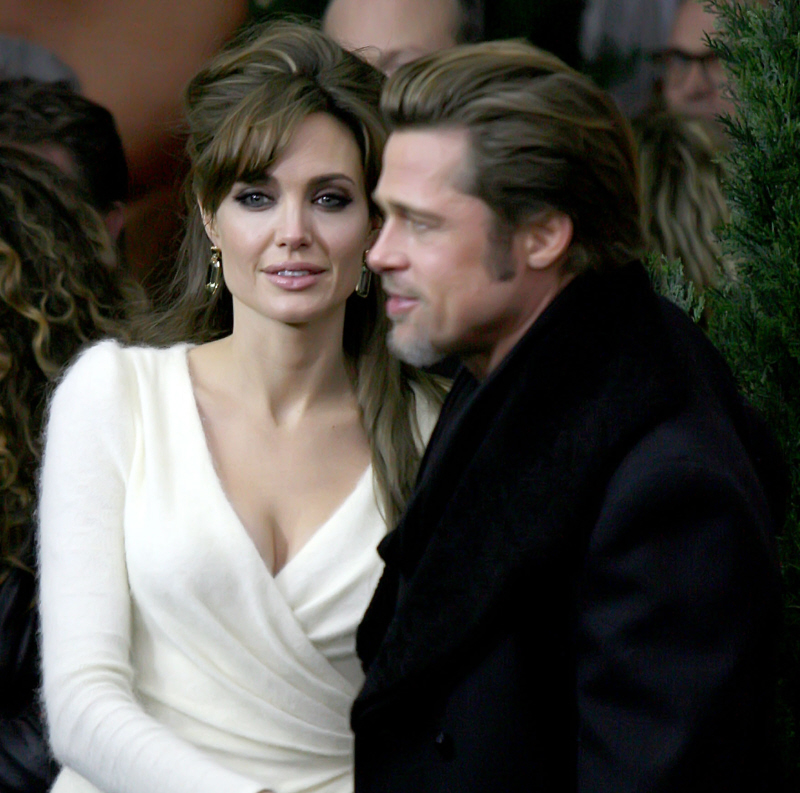 Photos courtesy of WENN.

Written by Kaiser

Posted in Angelina Jolie, Brad Pitt, Fashion

- Who butchered the National Anthem? [D-Listed]
- Rob Lowe never ages [Lainey Gossip]
- What is Vanessa Hudgens wearing? [Go Fug Yourself]
- Summer guide to reality TV [Reality Tea]
- Game of Thrones recap [Pajiba]
- Tan Mom's music video [Buzzfeed]
- Amanda Knox is broke [Starcasm]
- Backstage at the Billboard Awards [Popsugar]
- Miley is still stuck in the 90s [Popoholic]
- Blind Items revealed: Adam Levine [CDAN]
- Hugh Hefner bought Crystal Harris a house [Celebslam]
- What happened to Aimee Teegarden? [The Blemish]
117 Responses to "Angelina Jolie in Versace for 'The Tourist' premiere: trashy or gorgeous?"