Justin Bieber & Selena Gomez trot out for a photo op, er, "second date"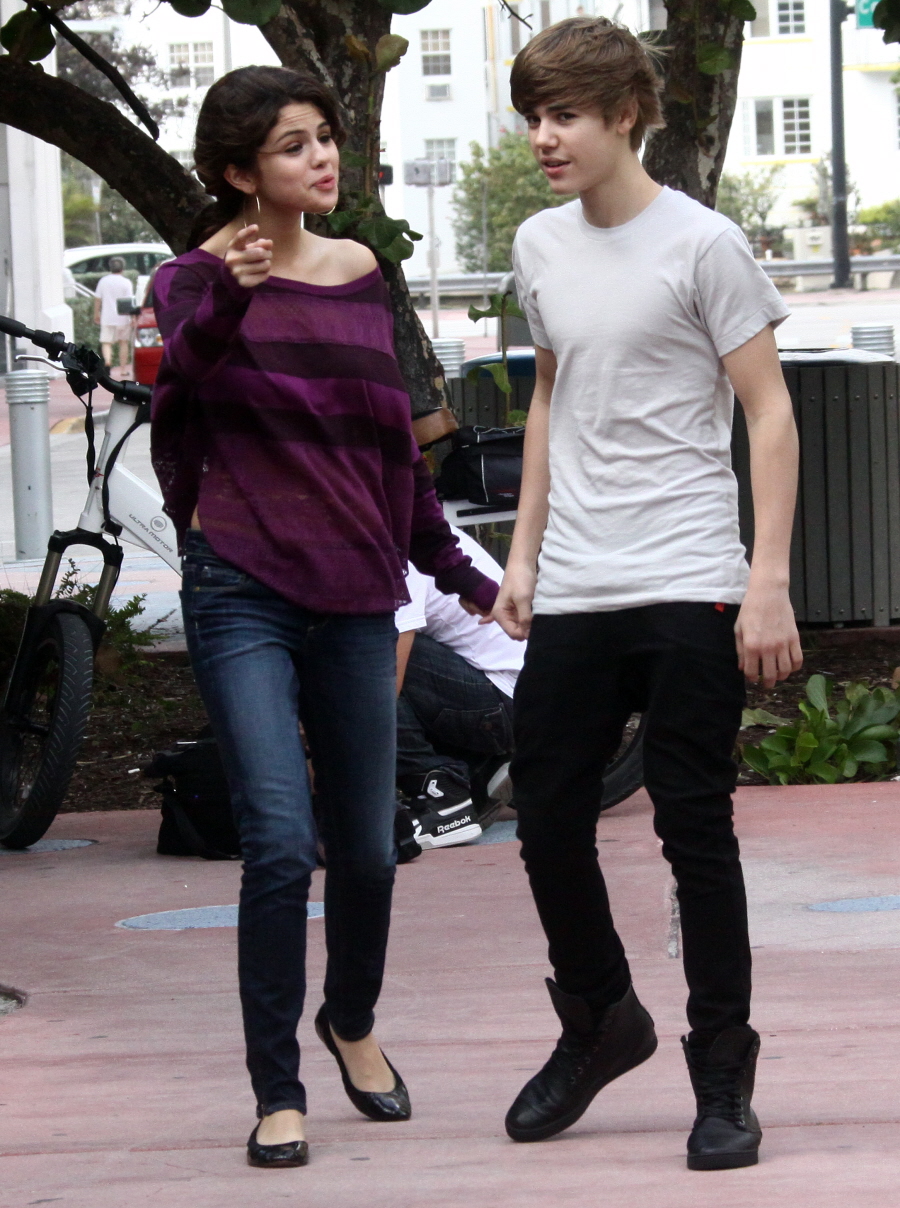 Can we start the "Selena Gomez is a lesbian" rumors now? These are new photos of Justin Bieber and Selena Gomez going on their "second date" in Miami over the weekend. Selena is 18 years old – The Bieb is 16 years old. So if Selena is not a lesbian (she's not), then she's a "cougar". And this whole thing has a whiff of PR, of course, although I have to give it to Bieb – he's consistent. The boy loves darker women. His celebrity crushes include women like Kim Kardashian and Beyonce and now Selena Gomez. He's not one of those "give me a blonde" type of boys. As for Selena… I'm kind of disappointed in her. Unlike the Mileys and Demi Lovatos of the world, I really bought that Selena was a nice young lady with a good head on her shoulders. Why is she doing this? Attention? Ugh.
Justin Bieber and Selena Gomez may have denied they are in a relationship, but the rumours have stepped up a gear after the pair were spotted enjoying time together in Miami.

The cute couple looked cosy as they strolled towards Miami's famous South Beach on 18 December, ahead of the latest gig on Justin's My World tour. They began giggling when they released paparazzi had spotted them and quickly returned to their hotel.

Following this latest sighting, an insider told Hollywood Life magazine that the pair were keen to keep their romance a secret. "It could hurt his sales, so his manager told him to back off going out in public with her. The two are trying to play innocent… but they're inseparable.

"Everyone wants to be [Justin's] girlfriend and it angers young teens that he's being seen out with Selena. It's so obvious though, and kind of cute. There is no way Justin is like a brother to Selena. He's so much more."

But Selena recently claimed they were just friends and said she felt protective of the U Smile singer. "When he first started to come over from Canada, his manager contacted me and he just said that he would like to meet me and he was just such a good kid," the Disney star said. "I feel like a big sister now, because I want to protect him."
[From MTV UK]
Yeah, I have to say, these photos don't look like brother-sister stuff. They look like awkward teen-dating stuff. And now I have to admit something horrible – they actually look kind of cute together. Ugh. BIEBER WINS AGAIN.
One last thing: how cute is her "second date" outfit? She's so pretty.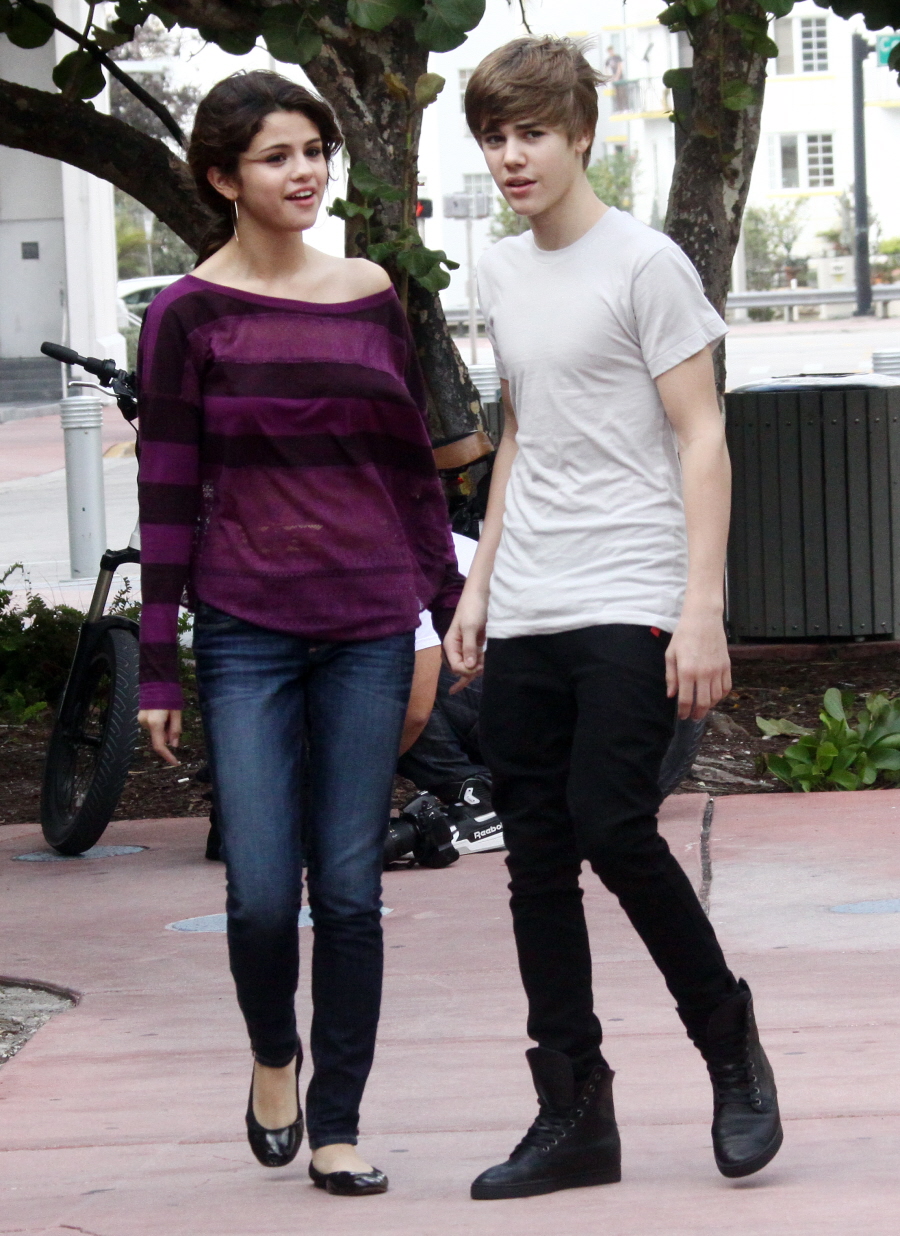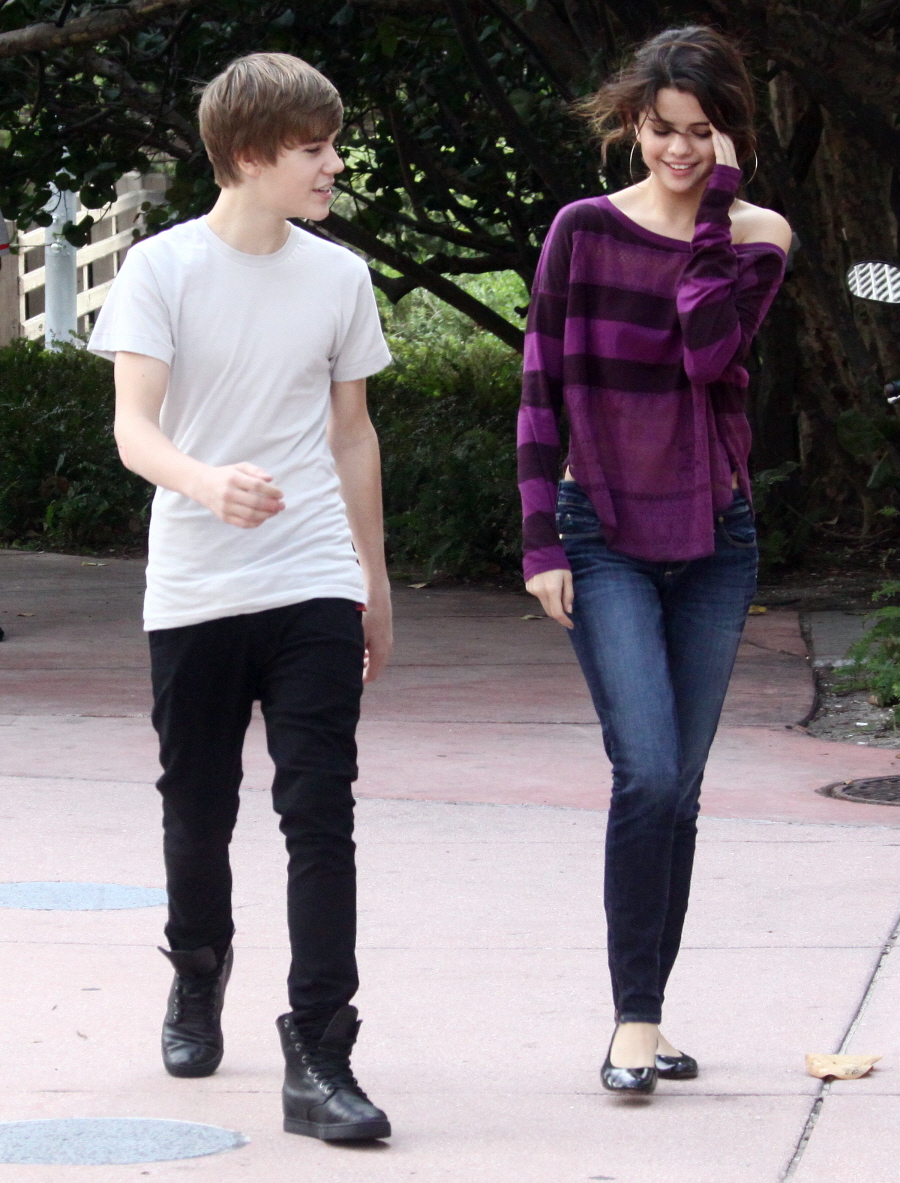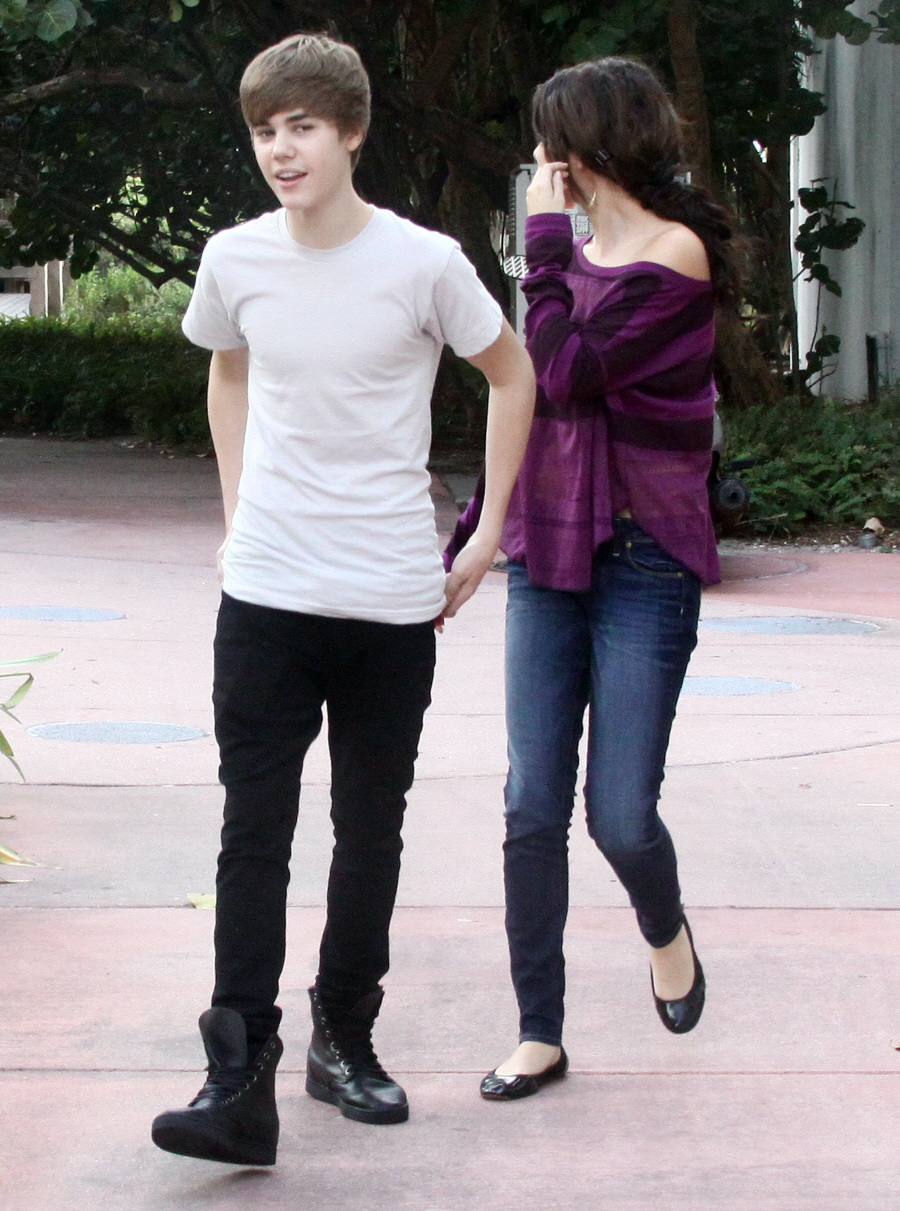 Photos courtesy of Fame.

Written by Kaiser

Posted in Justin Bieber, Selena Gomez

- Mariah Carey lip synced on American Idol [CDAN]
- Colin Firth is looking good [Lainey Gossip]
- Internet celebrity charged with murder! [D-Listed]
- What is Paz Vega wearing? [Go Fug Yourself]
- New bachelors on The Bachelorette [Reality Tea]
- Goodbye to The Office [Pajiba]
- Bachelor Sean's fiance cheats on him [Evil Beet]
- Britney Spears out with her man [Popsugar]
- Nina Dobrev works it [Popoholic]
- Cindy Crawford needs to lay off the 'tox [Celebslam]
- Who said it: Carrie Bradshaw or The Dalai Lama? [Buzzfeed]
39 Responses to "Justin Bieber & Selena Gomez trot out for a photo op, er, "second date""