Snooki is the hamster in the ball that dropped the night before New Years (video)
Here's video of drunken troll Snooki celebrating New Years a day early in Seaside Heights, NJ. Snooki was slowly lowered to the ground inside a giant clear plastic ball while wearing a leopard print bathrobe and clutching a red plastic drink cup. MTV was banned from filming the stunt in Times Square and it was subsequently moved to a more appropriate low rent venue. The whole thing was filmed the night prior to New Year's Eve but was aired on MTV the next night, giving the illusion that Snooki was being dropped live right before midnight on New Year's. I guess they couldn't risk any malfunctions on the big night. They had to keep up the pretense that Snooki was really in the ball and she didn't join her fellow Jersey Shore castmembers in the MTV studio on the big night. She was probably wasted somewhere with whatever guy she's smooshing on lately.
These kids kind of sum up the end of New Year's eve for me – drunk, stupid, bloated, rust-colored, and everything you wake up wanting to change about your life with a splitting hangover the next morning. Let's hope they left the bulk of their fame behind in 2010.
Photos are from WENN.com and Snooki's Twitter. That's her latest boyfriend, Jionni LaValle. Video from MTV via Huffington Post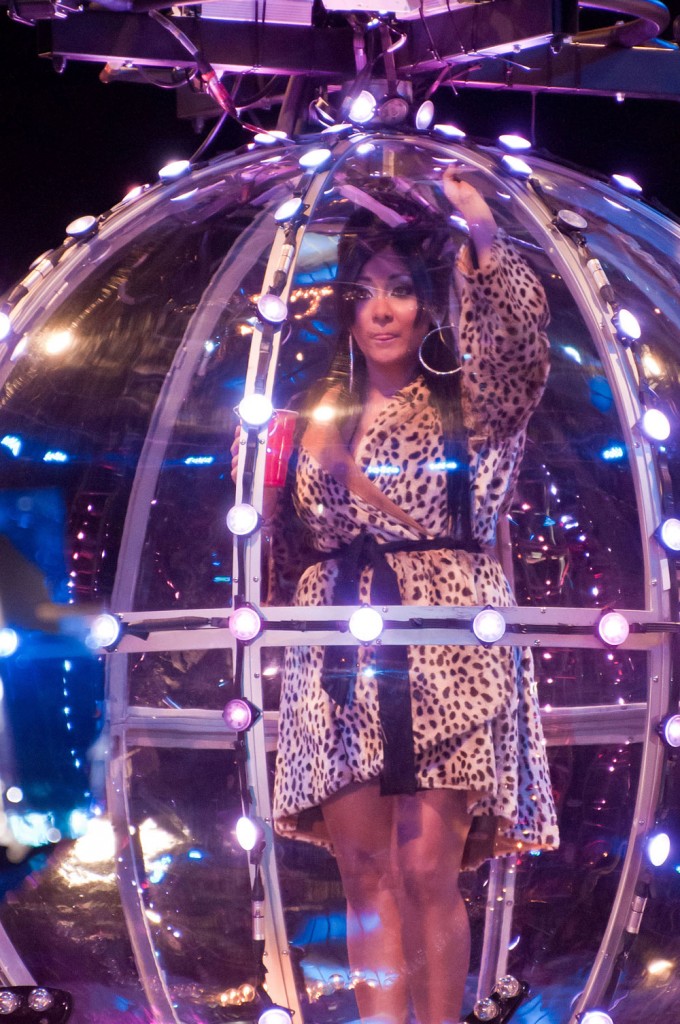 Written by Celebitchy

Posted in Jersey Shore, Snooki

- Zach Galifianakis is awesome [Buzzfeed]
- Prince at the Billboard Music Awards [D-Listed]
- Bieber's Billboard look [Go Fug Yourself]
- Married to Medicine recap [Reality Tea]
- Celebrity first marriages [Pajiba]
- The last Mad Men baffled a lot of people [Lainey]
- Karolina Kurkova's crazy hot dress [Moe Jackson]
- Jennifer Garner on set [Popsugar]
- Kitten vs. Lizard [CDAN]
- Doetzen Kroes' great butt [Celebslam]
- Shameless star Jeremy Allen White [OMG Blog]
- RIP Ray Manzarek [Bossip]
5 Responses to "Snooki is the hamster in the ball that dropped the night before New Years (video)"