Usher rehires his momager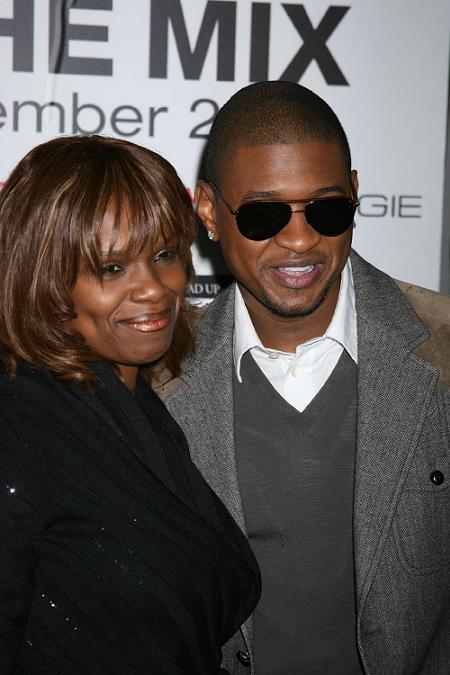 Usher and his mother Jonnetta Patton have had some infamous falling outs over the last few years since his wife Tameka Foster came into his life – and supposedly drove quite the wedge between the once tight mother and son. Eventually Usher fired his mother, saying it was better to just have a mom and someone else handle his work life. Which in a way does make sense – except that Patton had always done an extraordinary job with her son's career, so no one really bought that excuse.
Usher hired famed manager Benny Medina – and despite a long and successful track record, Medina failed to bring in the kind of numbers Usher has seen in the past. His current album sold just 2 million copies so far, despite his last album Confessions selling 19 million. That's one heck of a big difference. So Usher has come crawling back to his mother – who accepted the job.
"Usher has dissolved his management arrangement with Benny Medina and has re-engaged Jonnetta Patton as his manager," the mother and son said in a statement Wednesday. According to a source, "He wanted her to come back on board and she decided to." The source cited lackluster album sales as one of the reasons Usher decided to reconsider his management.

In his own statement, Medina told PEOPLE Wednesday, "With an artist like Usher, the bar is set really high. Whether it was management, marketing or the music, we achieved a number one single and a number one album… I had a great time and we parted ways amicably." Usher's publicist, Patti Webster, also resigned on Aug. 1.

In an interview with Vibe earlier this year, Usher would not characterize the split from his mom as a firing. Instead, he said he paid her "the ultimate compliment" by having her retire.
[From People]
Clearly it was more than just the "ultimate compliment" – Patton didn't attend Usher's wedding last year, which he postponed and nearly called off. There is definitely a lot of behind the scenes drama in this family, but it says a lot about Patton's nature that she was willing to come back on board and guide her son's career after all this. Hopefully he'll be appreciative.
Here's Usher with his mother Jonetta Patton and Holly Davis-Carter at the New York Premiere of ' In The Mix ' in November 2005. Images thanks to WENN.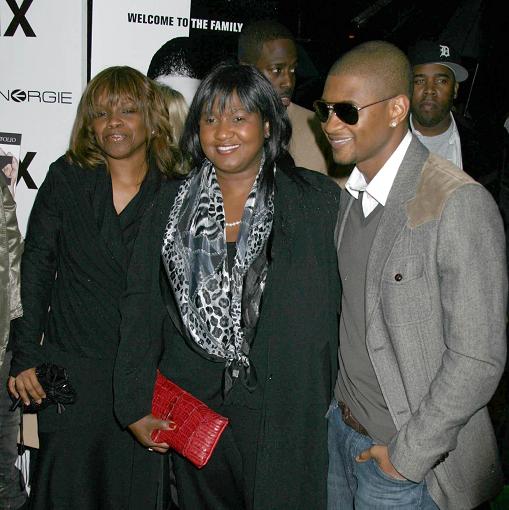 Written by JayBird

Posted in Business, Family, Jonnetta Patton, Music, Parents, Usher

- Friends reunion on Ellen [Popsugar]
- Lindsey Vonn watches Tigers kids [Lainey Gossip]
- George Michael fell out of a car going 70mph [D-Listed]
- Real Housewives of Orange County recap [Reality Tea]
- New Man of Steel trailer [Pajiba]
- Jared Padalecki's hot bod [Buzzfeed]
- Doctors confirm Taylor Swift's new boobs [Evil Beet]
- Catherine Zeta-Jones finished treatment [CDAN]
- Anna Paquin hates the paps [Celebslam]
- Lance Armstrong is gross [The Blemish]
- What is Barbara Palvin wearing? [Moe Jackson]
- This is Petra Nemcova? [SVC]
7 Responses to "Usher rehires his momager"