The Mel Gibson story may be fading from the headlines, but the memory of the uber-rich religious director's anti-semitic outburst won't leave our collective consciousness for years. He's going to be the punchline, the scapegoat, and box office poison for a while. (And C-List actors will keep bringing him up to either support or scorn, whatever suits their publicity needs.)
Cagle.com has lots of clever political cartoons about the Mel Gibson incident. Mel's career in film and his multiple over-the-top apologies provide plenty of fodder to make fun of him.
Each of the following artists granted permission to post their work here.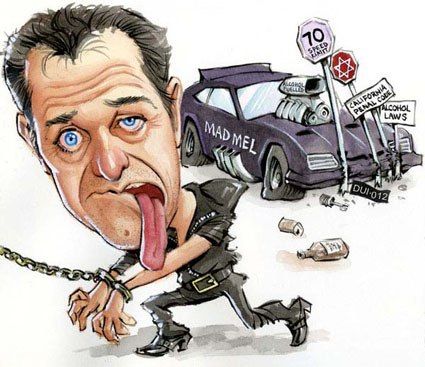 Peter Lewis, Australia
Lewisart.biz

---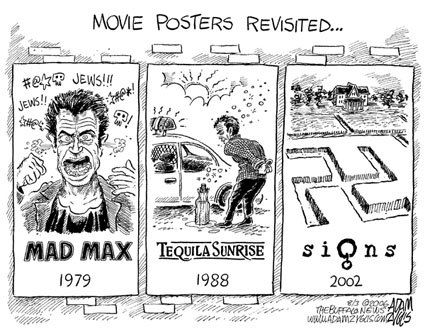 Adam Zyglis Buffalo, NY
The Buffalo News
www.adamzyglis.com

---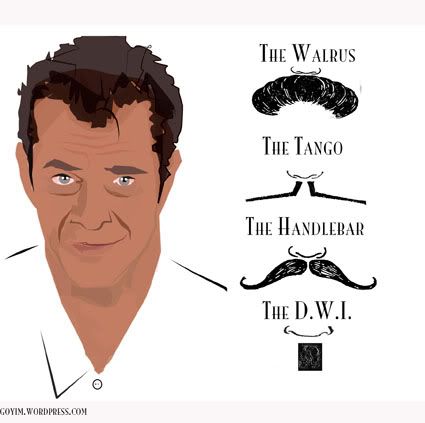 Grumpy Old Indian Man Stokholm, Sweden
goyim.wordpress.com

---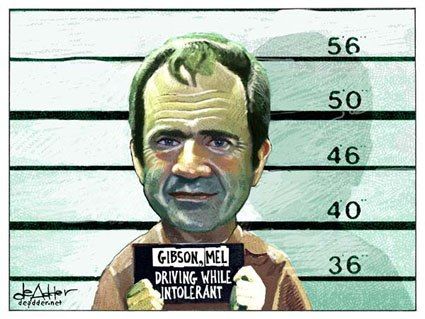 Michael de Adder, Halifax, Nova Scotia
The Daily News
www.deadder.net

---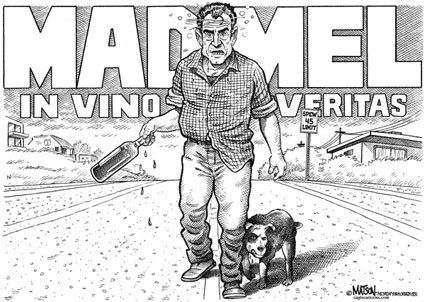 R.J. Matson, NY
The New York Observer and Roll Call
rjmatson.com

---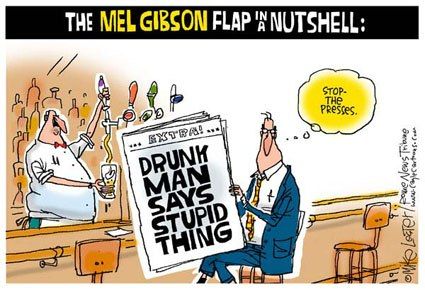 Mike Lester, Rome, GA
Rome News-Tribune
www.mikedujour.com

---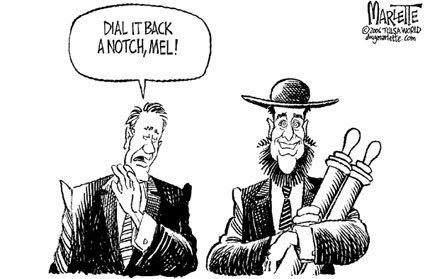 Doug Marlette, FL
Tulsa World
dougmarlette.com

---