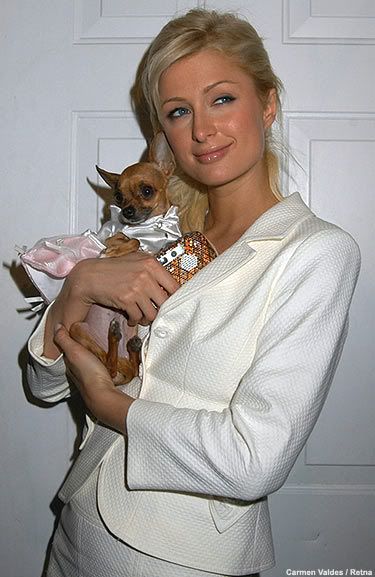 I wrote Snopes.com to ask them to fact check this story, because it sounds like complete bullshit to me, but Paris Hilton is said to have purchased a cemetary plot next to Marilyn Monroe for a "Billy Hilton," which was initially thought to be a poorly named deceased relative. It turned out that Billy was her goat. Someone made this shit up, but it's pretty funny:
Paris Hilton has stunned Hollywood locals with her plans to bury her pet goat at the West Wood Village Memorial Park next to the memorial of screen legend Marilyn Monroe.
A plot had been secured in the cemetery under the name of Billy Hilton and it was assumed it was for a Hilton family member.
Local and people with plots are disgusted by Hilton's plan to bury an animal in the very human memorial park.
One local gentleman said: "It's absolutely disgusting. Paris booked the plot for 'Billy Hilton'. And everyone was very understanding about it, because they presumed it was one of her relatives.
"But it has transpired that it's just an old goat. Normal people are content to bury their pets in the garden and done with it. But not Paris.
"This is one of the most prestigious cemeteries in the world, and it's certainly not for animals. It should be reserved for beloved superstars."
This simply can't be true. I did a half-assed google search, and it seems to have originated with a press release, which also claimed that Paris booked a gospel choir to perform at a funeral. Just like the rumor that Will Ferrell died in a freak para-gliding accident, someone cooked up a joke press release and now the dumber news services are picking it up.
Paris might have a whole zoo full of animals, but it's doubtful she loves her goat this much, or even knows where Marilyn Monroe is buried.