Colin Firth's role in 'The King's Speech' almost went to Paul Bettany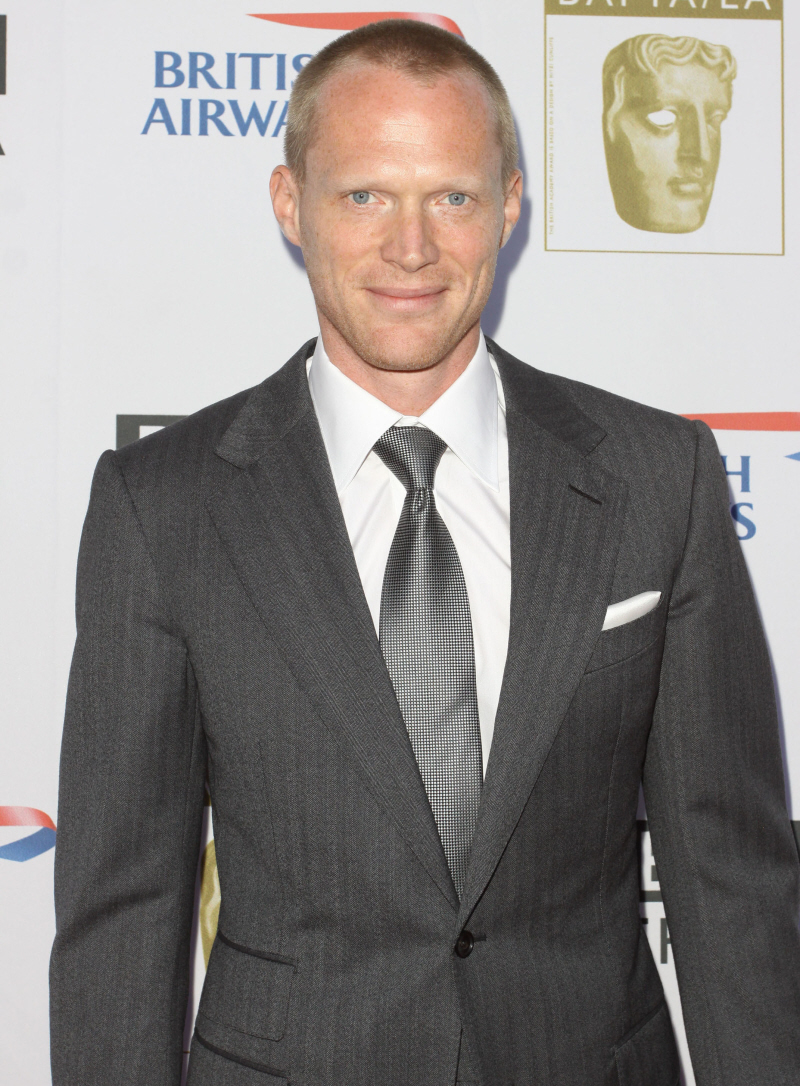 I've been hearing this rumor for a few weeks, but now Paul Bettany is confirming it – apparently, he was the first choice to play the lead role in The King's Speech. As in, Paul Bettany could have played King George VI, and Paul could be the dude sweeping the awards instead of Colin Firth. What if, what if, what if. Anyway, I think the whole thing started when The King's Speech's screenwriter David Seidler said in an interview that Paul was his first choice to play the king. Then, when Paul got some questions about it during Sundance, he basically said that he had been offered the part ahead of Colin. That's a big no-no, talking about the parts that you passed on. But Paul does it in a way that I find charming, mostly because you can tell that he really does regret passing on it, but he still had great reasons for passing:
British actor Paul Bettany regrets not taking Colin Firth's Oscar-nominated role in "The King's Speech."

Screenwriter David Seidler has said he wrote the screenplay — also nominated — with Bettany in mind for the role of King George VI, with Oscar-nominated Geoffrey Rush as his speech therapist.

In an interview at the Sundance Film Festival on Tuesday, shortly after it was announced that the film had received 12 Oscar nominations, Bettany explained what he regrets most about not accepting the role:

"Number one, of course, it is a regret not to be working with such great, and really great people, Geoffrey Rush and (director) Tom Hooper. I think it is a little inelegant for me to discuss it. I had been working for five months steadily and my son missed me and I missed my son. Both of my sons and my wife," explained the actor, referring to his work on "The Tourist" as Inspector John Acheson. Bettany is married to actress Jennifer Connelly and they have two sons together.

"Do I regret it?" said Bettany. "I regret not working with such amazing, amazing actors and directors and writers. But no, I have to do the right thing by my family every time."
[From The Canadian Press]
There must be some way to give a special award to Paul!!! God, I love him. I love any man who uses "inelegant" in a sentence. I love any man who puts his family above his career. I love Colin Firth a lot too, and Colin was absolutely brilliant in the role. Paul probably would have been brilliant too, but we'll never know.
Here's nobody's second best, Colin Firth, in London today… I love Colin and Paul equally. They are both lovely Englishmen. I want them in my own private cucumber sandwich.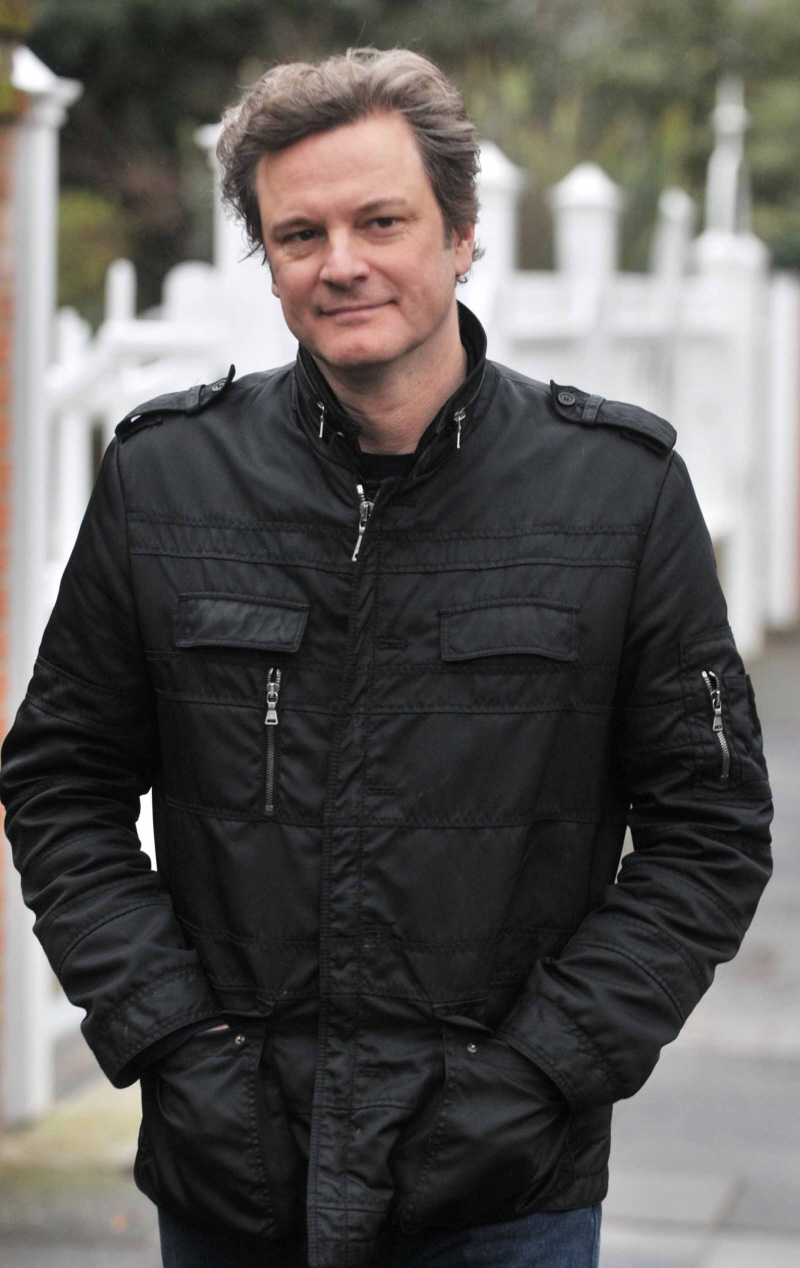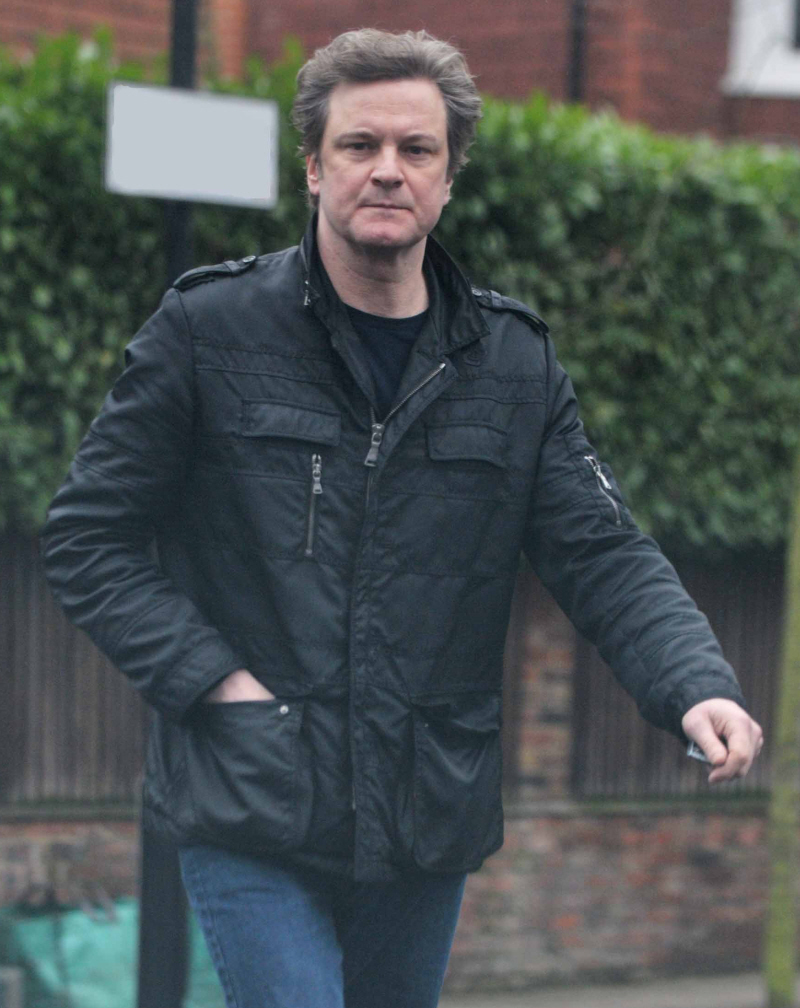 Photos courtesy of WENN.

Written by Kaiser

Posted in Colin Firth, Paul Bettany

- Who butchered the National Anthem? [D-Listed]
- Rob Lowe never ages [Lainey Gossip]
- What is Vanessa Hudgens wearing? [Go Fug Yourself]
- Summer guide to reality TV [Reality Tea]
- Game of Thrones recap [Pajiba]
- Tan Mom's music video [Buzzfeed]
- Amanda Knox is broke [Starcasm]
- Backstage at the Billboard Awards [Popsugar]
- Miley is still stuck in the 90s [Popoholic]
- Blind Items revealed: Adam Levine [CDAN]
- Hugh Hefner bought Crystal Harris a house [Celebslam]
- What happened to Aimee Teegarden? [The Blemish]
28 Responses to "Colin Firth's role in 'The King's Speech' almost went to Paul Bettany"