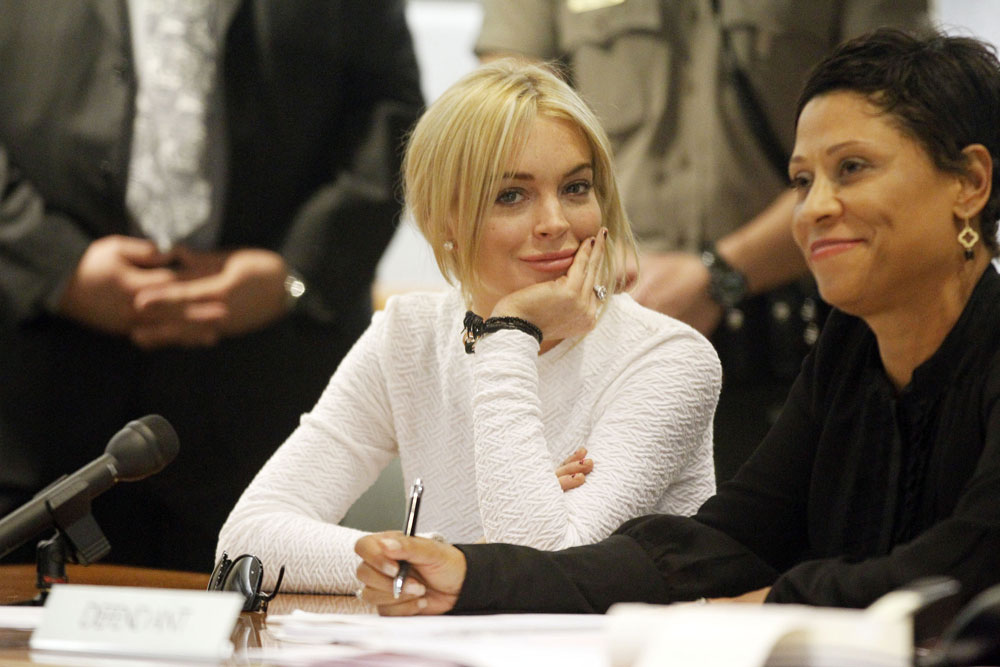 Kaiser and I were tuned in yesterday afternoon to see if Lindsay Lohan would finally get her comeuppance, but as you know by now she was simply given yet another chance in a lifetime filled with wasted chances. When Lindsay realized she wasn't going to jail at that point she smirked involuntarily and I'm sure everything the judge told her about how she was just like everyone else was completely lost to her, since it's not at all true. Lindsay wore a short tight white dress and told TMZ that it signified her "innocence," which goes to show that she thinks just like a murderous bisexual stock character. Justice may eventually come limping after Lindsay, though. Lohan has another court date on February 23 and faces charges both for stealing the necklace and for violating probation for the umpteenth time. Oh and she's back on Twitter of course.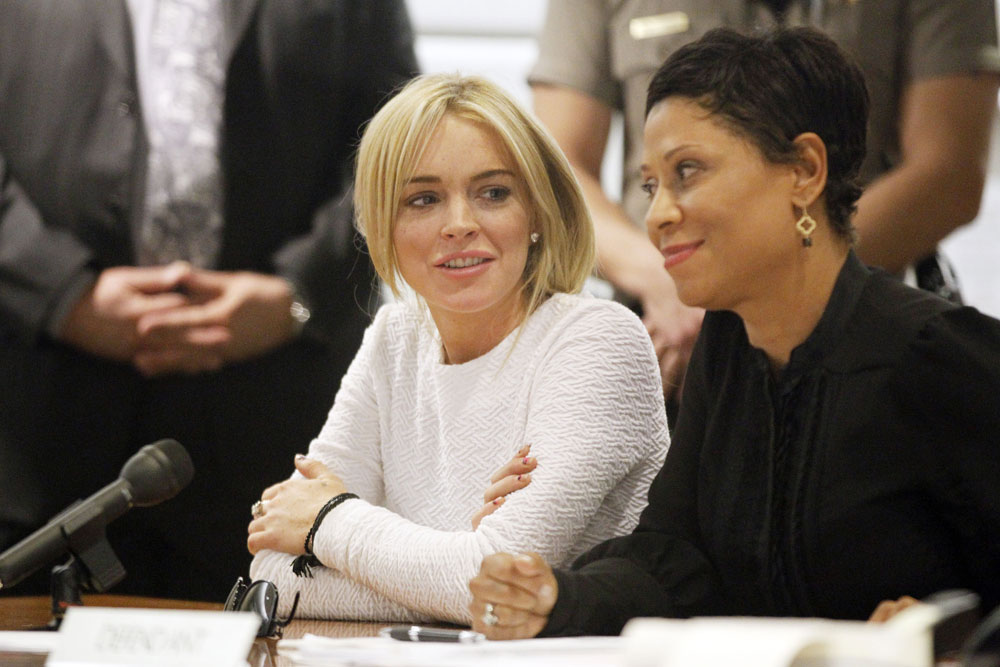 She's due back in court for Feb. 23. In addition to a maximum three years in prison for the theft charge, Lohan could be looking at jail time for possibly violating her probation from her 2007 DUI cases, which isn't set to expire until Aug. 11.

Less than an hour after hitting the road, Lohan was checking her Twitter account, responding to a concerned-sounding tweet from Celebrity Rehab establisher Dr. Drew Pinsky. (Oddly, her first apparent tweet was a link to a photo of her and Kanye West, taken Feb. 4 at a dinner party for designer Giuseppe Zanotti, but that disappeared a few moments later.)

So what did the celebrity Twitterverse have to say about the embattled star.

"That lindsay lohan necklace is one crummy looking piece of jewelry for twenty five hundred. can barely see it," quipped Howard Stern, a relative Twitter newcomer, having just signed up last week. "Felony grand theft? I would get an appraisal on that piece of junk."

"I am mortified how @Lindsaylohan is getting attacked when she is so fragile and just establishing her sobriety. Not at all what she needs," read the more serious tweet from Pinsky.

"@drdrew thank you for your support.. I appreciate it," Lohan tweeted in response. And that post stayed put.
[From E! Online]
Is Lohan ever going to get serious jail time for her crimes, or will she continue to skate on the edge of the law, laughing, popping pills and pilfering things she thinks she should get for free? TMZ reports that it's likely she'll cop a plea that will allow her to avoid jail time. She just got more publicity for her latest crime than for anything she's done professionally for years. If she wants to retain any sort of career she's got a lot of work to do. Lindsay expects everything to come easy for her, though, and I doubt she'll be able to make any sort of comeback. She's just too entitled, too addicted, and too much of a narcissist.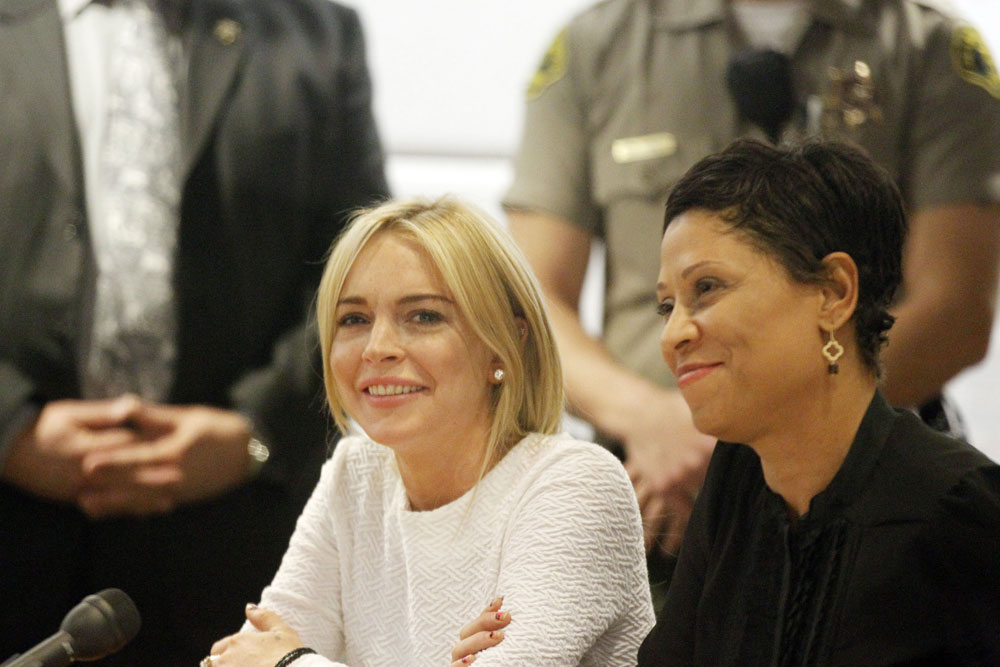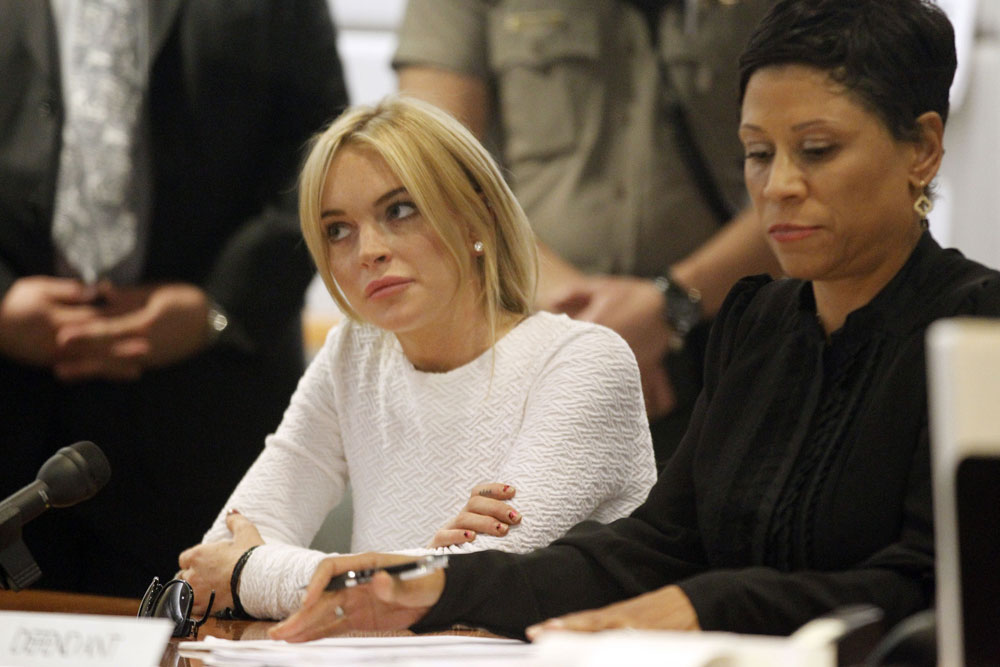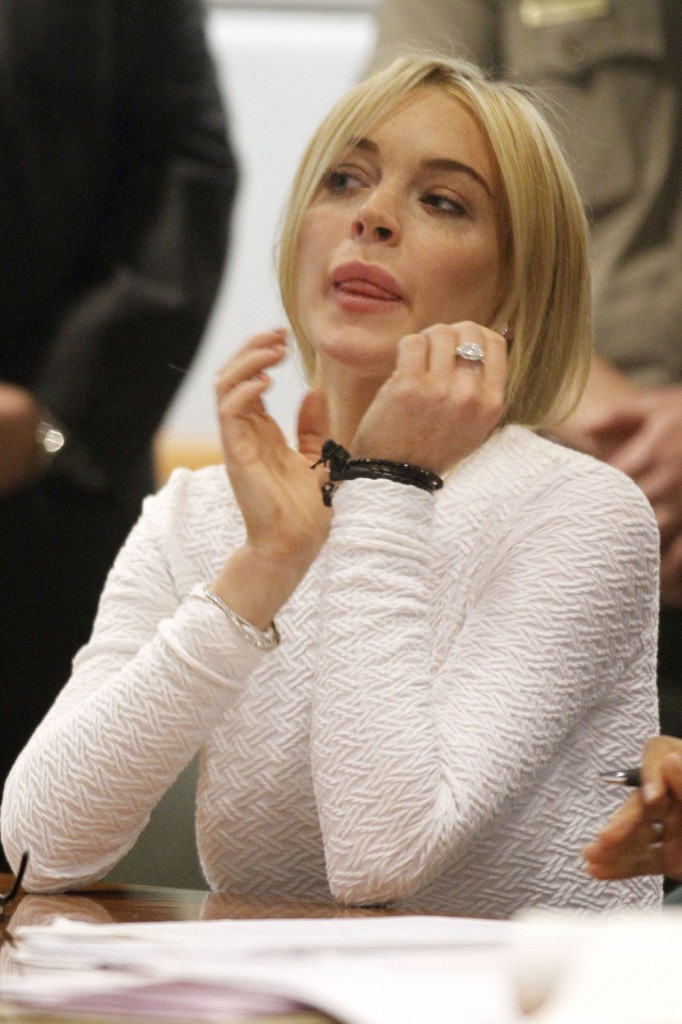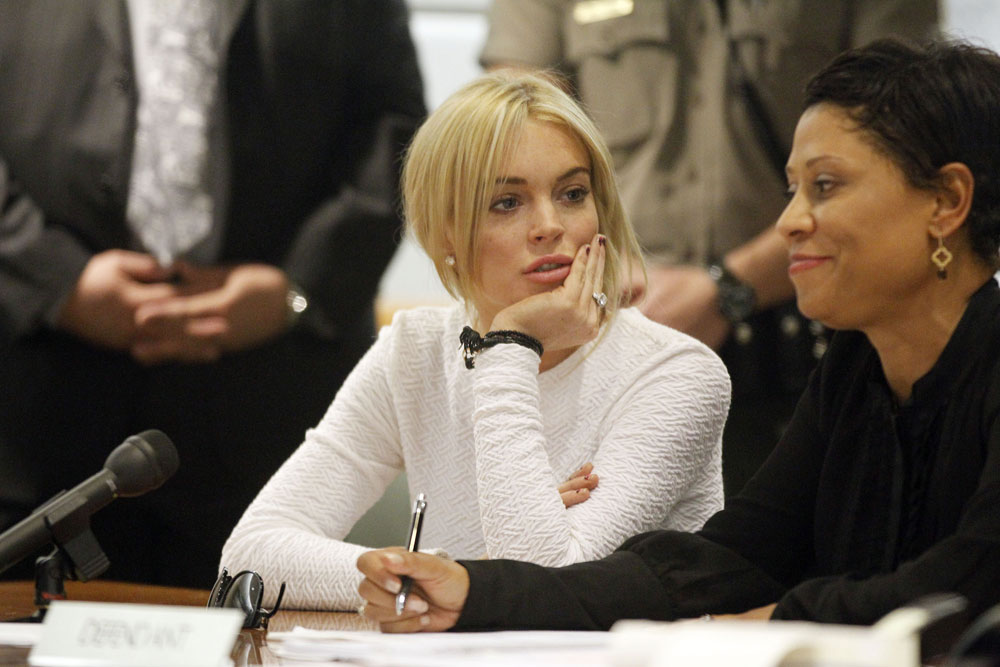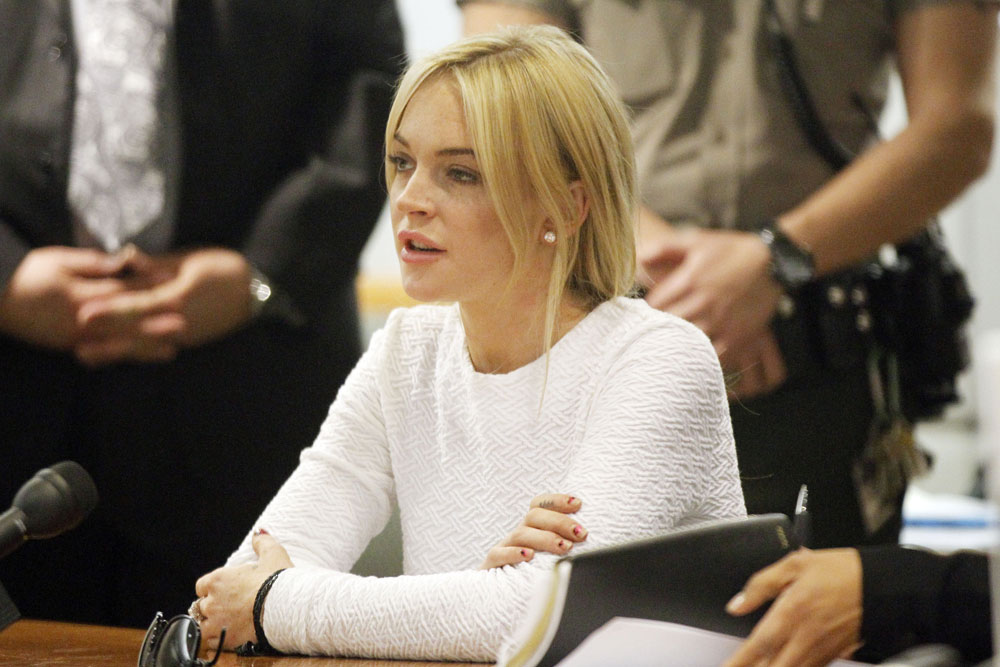 Photo credit: WENN.com