Glee's Dianna Agron allegedly splits from bad-boy douche-baby Alex Pettyfer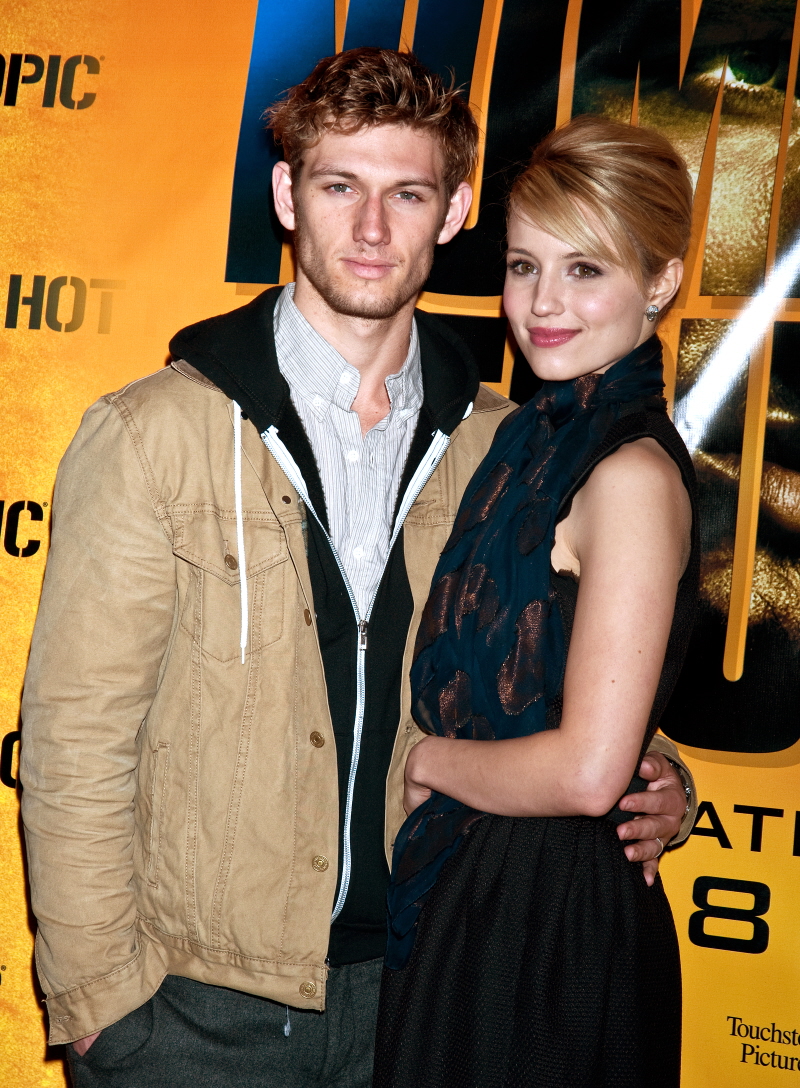 Last year, Glee's resident blonde princess Dianna Agron went to work on a film called I Am Number Four. The film's lead was an English actor with hair issues named… Alex Pettyfer. At first, people thought he was going to be like the Budget Sparkles. But it turns out that Alex was a whole different kind of animal – apparently, he's some kind of epic douche. But still, Alex and Dianna fell for each other, and several months into their relationship, he even "encouraged" her to drop her management and go with his. She's 24 years old. He's 20. Anyway, they tried to play the "we won't pose together" game while promoting I Am Number Four, although there were some lapses, obviously. I Am Number Four just came out this weekend – and although expectations were high that this would do huge, number-one box office, it's looking more and more like the film will be lucky to come in third (the weekend numbers haven't come out at the time I'm writing this). So… opening weekend, bad numbers… good time to breakup, eh?
After less than a year of dating, I Am Number Four costars Dianna Agron and Alex Pettyfer have gone their separate ways. A source confirms to UsMagazine.com that the pair — set up by director D.J. Caruso — broke things off and that Agron, 24, moved out of the home she shared with her British beau, 20, last week.

The news of their split comes two weeks after the duo dodged rumors of an engagement.

"She's an amazing woman and she's got this old school, classic movie star elegance to her," Pettyfer gushed to Ellen DeGeneres in January of his girlfriend. "She's amazing."

Agron, who appears as cheerleader Quinn Fabray on Glee, was equally as smitten by Pettyfer.

"Alex might see himself as a bad boy, but he's actually very sweet in real life," she told Sugar magazine in its Winter 2011 issue.

"I think it's important to have your differences in any relationship," she added. "I wouldn't want to be dating a carbon copy of myself. That would just be boring."

Agron and Pettyfer's sci-fi flick, I Am Number Four, is in theaters now.
[From Us Weekly]
Kids today. They don't know anything. If you get together on a movie, you have only one of two reasonable options: 1) You stay together through the film's promotion, which includes several weeks after the film's American opening, because God knows you have to go sell it in Europe. You want the buzz of your union to help the box office, and you're selling the heat of your romance. OR 2) You breakup several months before the film opens so that all of your major magazine interviews in promotion of the film can be about how you're fine and happy, and all of the promotion for the film can be pleasantly awkward, causing buzz. But by all means, DO NOT BREAKUP ON OPENING WEEKEND. That's just stupid.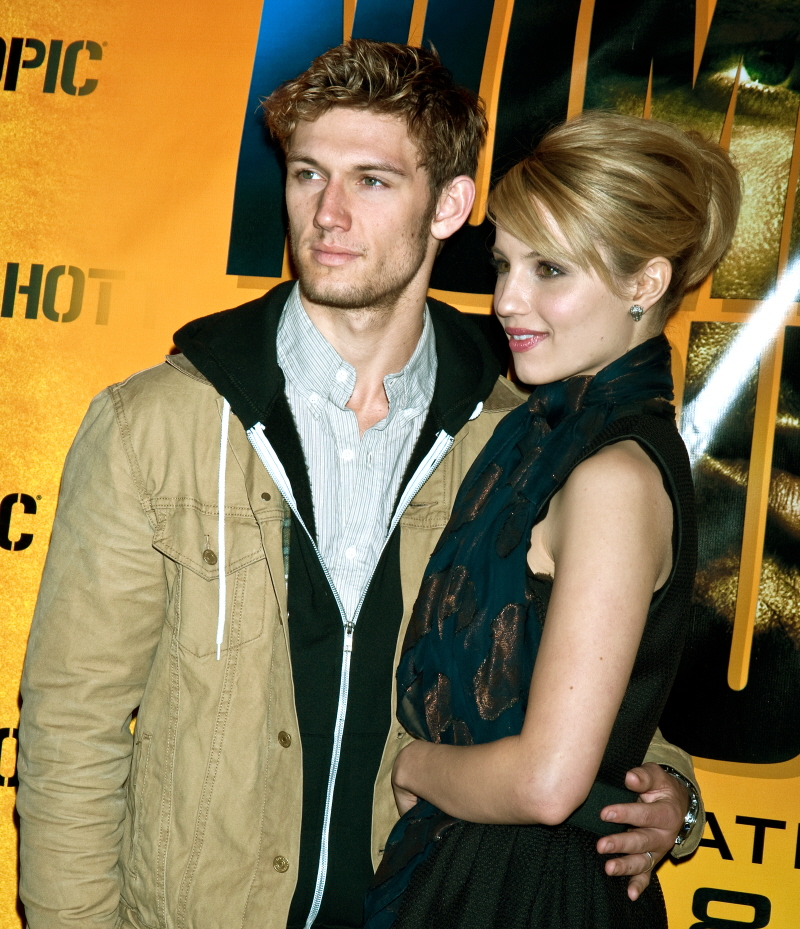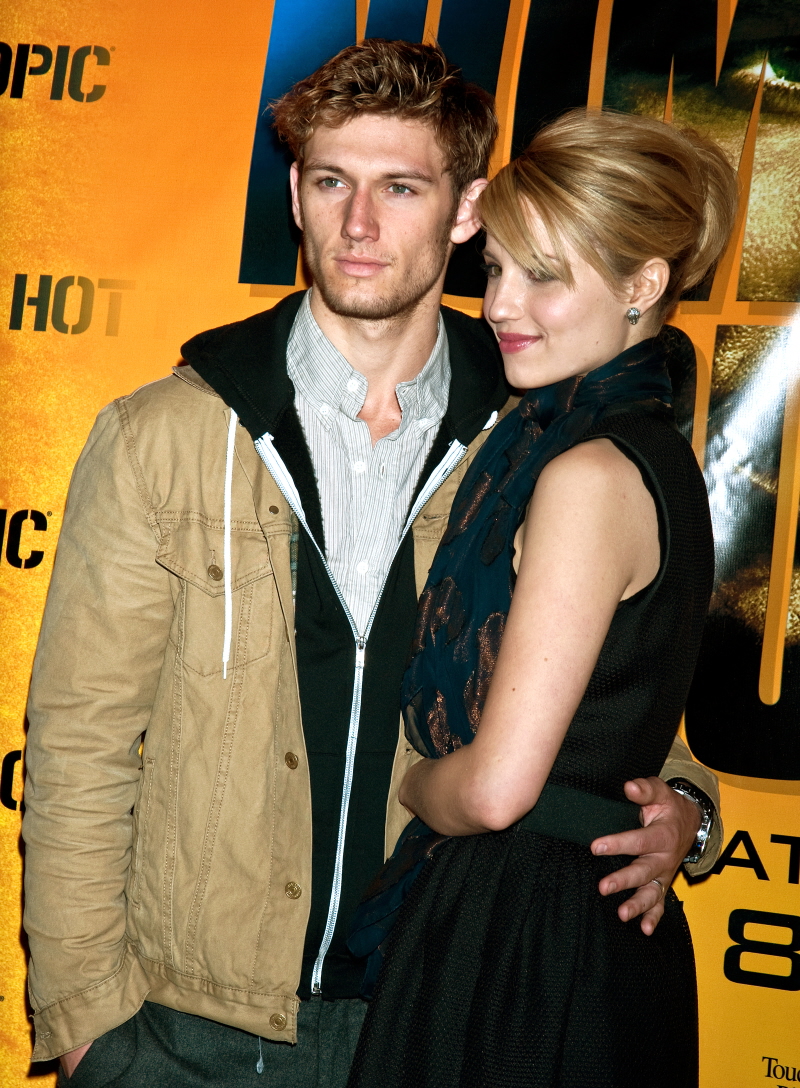 Photos courtesy of Fame.

Written by Kaiser

Posted in Alex Pettyfer, Breakups, Dianna Agron

- The Blemish interviews Carmen Electra [The Blemish]
- Rumer Willis joins Pretty Little Liars [Lainey Gossip]
- Morgan Freeman falls asleep during interview [D-Listed]
- Fug or fab: Isla Fisher [Go Fug Yourself]
- Tamra Barney confirms spinoff [Reality Tea]
- Movie franchises that rebounded [Pajiba]
- Why Dylan McKay is the perfect boyfriend [Buzzfeed]
- Saoirse Ronan could have been a Lohan [Evil Beet]
- GIFs from Cannes [Popsugar]
- Cat massages a dog [CDAN]
- Heather Graham is so pretty [Celebslam]
- What is Lucy Hale wearing? [Moe Jackson]
31 Responses to "Glee's Dianna Agron allegedly splits from bad-boy douche-baby Alex Pettyfer"