Sofia Vergara shows off her crazy body in a bikini for Shape Mag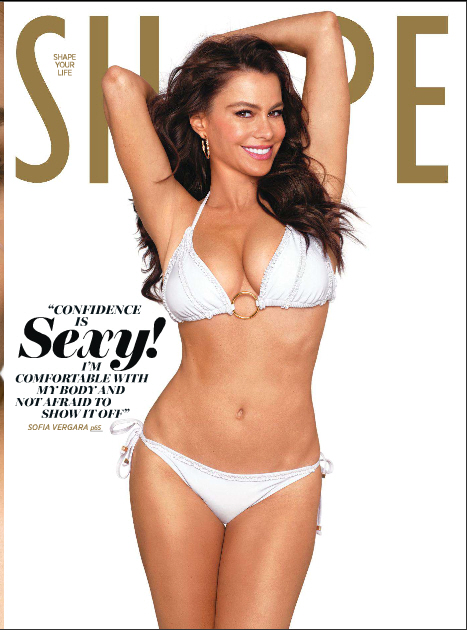 Last week, we had the new Shape Magazine cover with Sofia Vergara, plus some excerpts from her cover interview. These are some of the additional photos from Shape's photo shoot. Look at Sofia's 40-year–old ass in that bikini! Jesus. I would do her. Without apologies. Sofia and Emma Thompson. The three of us could live as each other's sister-wives with absolutely no boys forever and ever. Here are some more excerpts from her interview:
Sofia on primping: "All the women in my family are [primpers]. We put makeup on to give birth! When I started feeling contractions with my son Mamolo, the first thing I did was wash and blow-dry my hair before I went to the hospital. You never know how long you'll be in labor. It could be days until you're able to take a shower."

Sofia's cravings: "If I could, I would have foie gras and éclairs for breakfast, lunch and dinner!" But her real love is cake – "I love it. Vanilla cake, angel food cake, chocolate cake. For me and my son, buying cake at the grocery store is like buying milk. We always have it in the house."
[From Shape Magazine, print edition]
Those are the only other interesting parts I found from the interview. It's not like Shape Magazine was trying to go in-depth about life and death with Sofia. Not that she's not smart – I think she is. But she also knows that people just want to see her in a bikini and listen to her talk about food.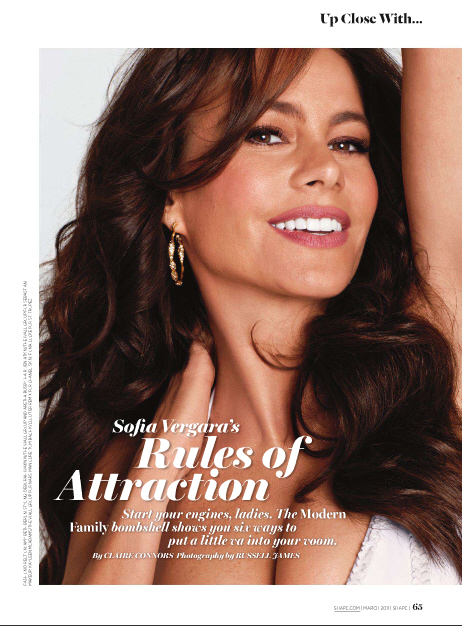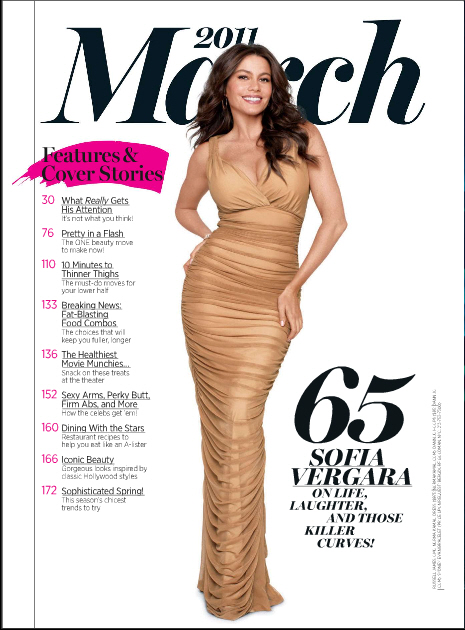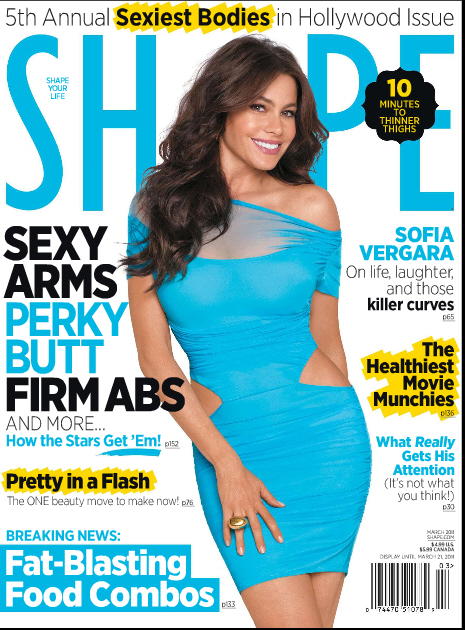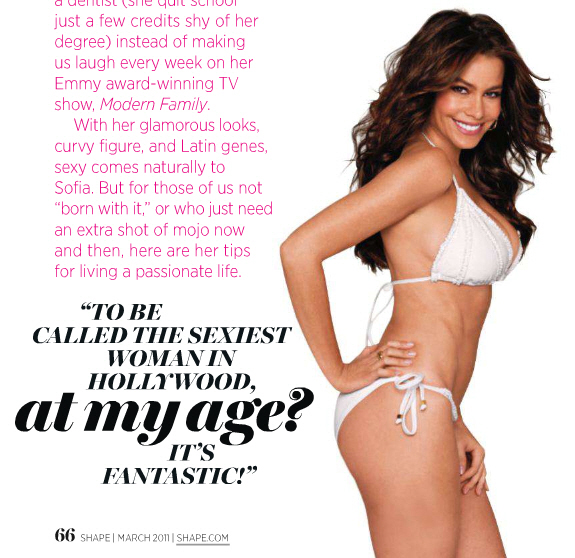 Photos courtesy of Shape Mag.

Written by Kaiser

Posted in Bikini, Sofia Vergara

- Zach Galifianakis is awesome [Buzzfeed]
- Prince at the Billboard Music Awards [D-Listed]
- Bieber's Billboard look [Go Fug Yourself]
- Married to Medicine recap [Reality Tea]
- Celebrity first marriages [Pajiba]
- The last Mad Men baffled a lot of people [Lainey]
- Karolina Kurkova's crazy hot dress [Moe Jackson]
- Jennifer Garner on set [Popsugar]
- Kitten vs. Lizard [CDAN]
- Doetzen Kroes' great butt [Celebslam]
- Shameless star Jeremy Allen White [OMG Blog]
- RIP Ray Manzarek [Bossip]
71 Responses to "Sofia Vergara shows off her crazy body in a bikini for Shape Mag"