Natalie Portman's Miss Dior Cherie commercial: tragic or cute?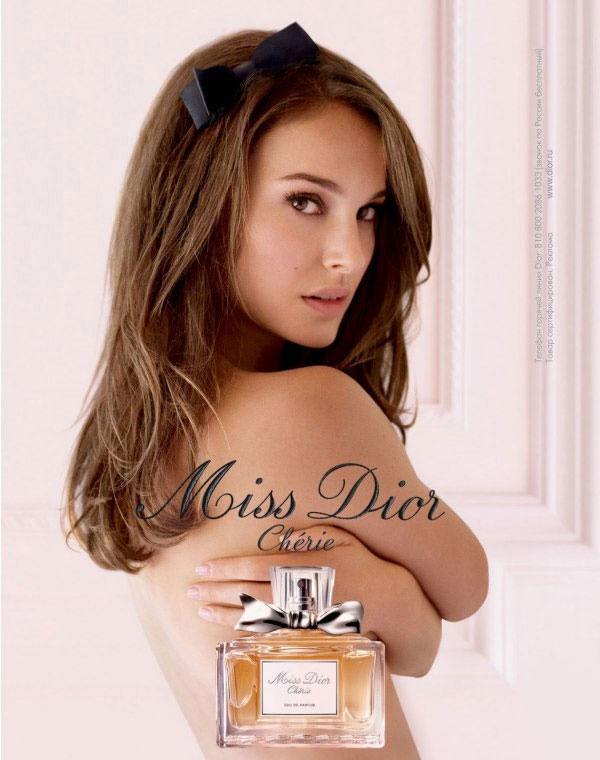 Ugh. Below is the new commercial for Miss Dior Cherie perfume, starring Natalie Portman. Natalie is also the face of the perfume in print ads too, which I think were probably done before Natalie was pregnant, or when she was just a few months into conceiving her conception. I don't even have words for how much I dislike this commercial. It was directed by Sofia Coppola, and it uses the famous Serge Gainsbourg and Jane Birkin song, "Je t'aime…moi non plus". But I didn't realize that at first, and I thought Natalie Portman was singing – Birkin sounds like Natalie, or vice versa.
It's just awkward. Like, it was aiming for girly and fun-sexy, but it's odd seeing Natalie pretend to be silly and fun while her default expression is "Imma gonna cut somebody" bitchface. In the last shot, where she undoes the tie from her neck, she looks less provocative and more pissed off. And I hate the way the dude jerks Natalie back onto the bed. It seems rude.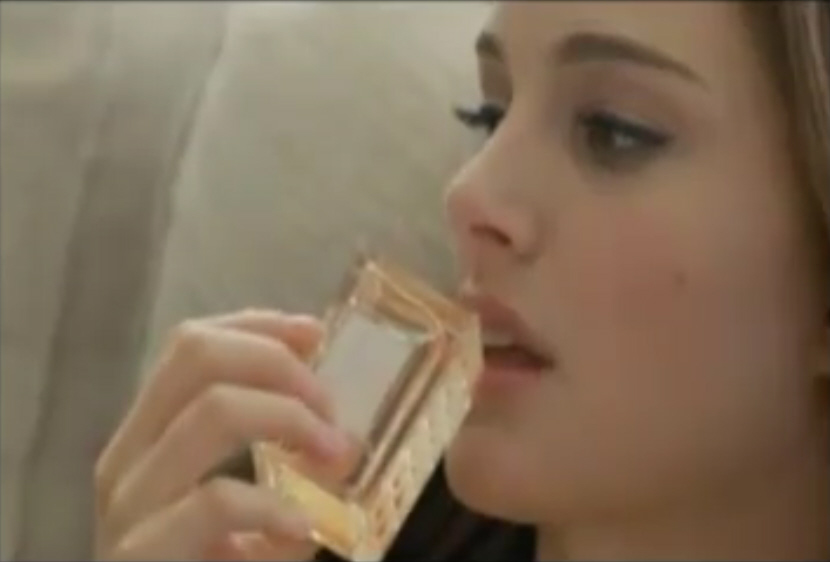 Written by Kaiser

Posted in Advertising, Natalie Portman

- Who butchered the National Anthem? [D-Listed]
- Rob Lowe never ages [Lainey Gossip]
- What is Vanessa Hudgens wearing? [Go Fug Yourself]
- Summer guide to reality TV [Reality Tea]
- Game of Thrones recap [Pajiba]
- Tan Mom's music video [Buzzfeed]
- Amanda Knox is broke [Starcasm]
- Backstage at the Billboard Awards [Popsugar]
- Miley is still stuck in the 90s [Popoholic]
- Blind Items revealed: Adam Levine [CDAN]
- Hugh Hefner bought Crystal Harris a house [Celebslam]
- What happened to Aimee Teegarden? [The Blemish]
42 Responses to "Natalie Portman's Miss Dior Cherie commercial: tragic or cute?"