Oscar Fashion: Halle Berry's crazy eyes in sparkly nude Marchesa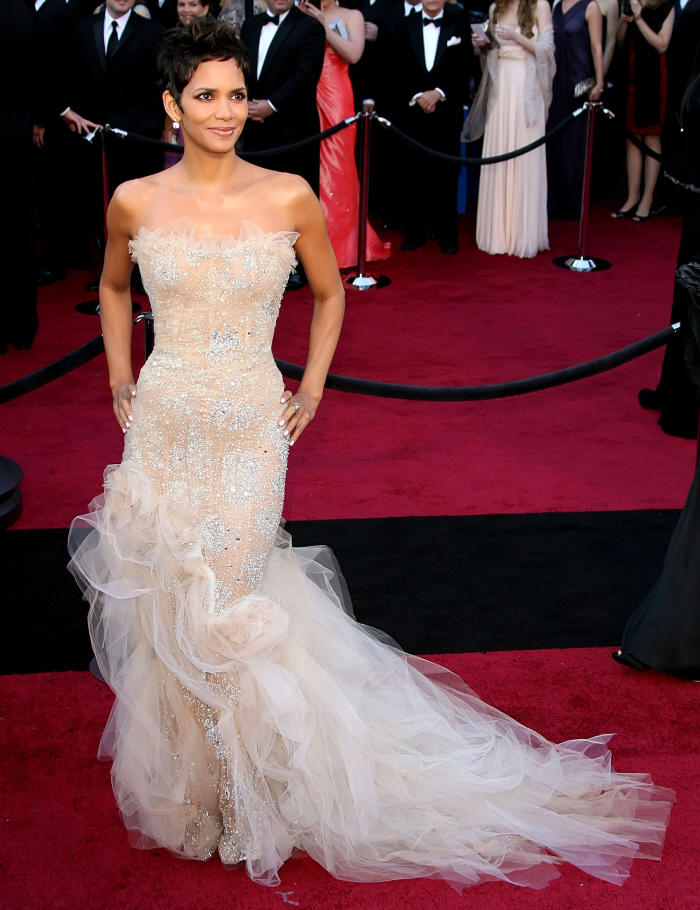 Is anyone else completely over Halle Berry? Everything about her was annoying me last night. Her interview on ABC seemed "Oh, I'm so sad and serious, look at me." Her special tribute to Lena Horne bugged me too. And the Marchesa dress – ugh. When I saw her, I got déjà vu. I seriously feel like I've seen Halle wear this dress before, but I'm probably thinking about some older Armani or Elie Saab gown that was beige-nude and sparkly. Halle does sparkly beige-nude too much.
So… is it a pretty dress, regardless of what we may be feeling for or about Halle these days? Eh. I think Georgina Chapman was just like, "Screw it, just Super Glue some more tulle on this junk and call it a day." I did like Halle's styling, though. She may be crazy, but she knows how to put an outfit together. Simple hair, dark eyes, very pretty. I also like that Halle didn't bring Olivier Martinez to show him off on the red carpet. I wonder where he was?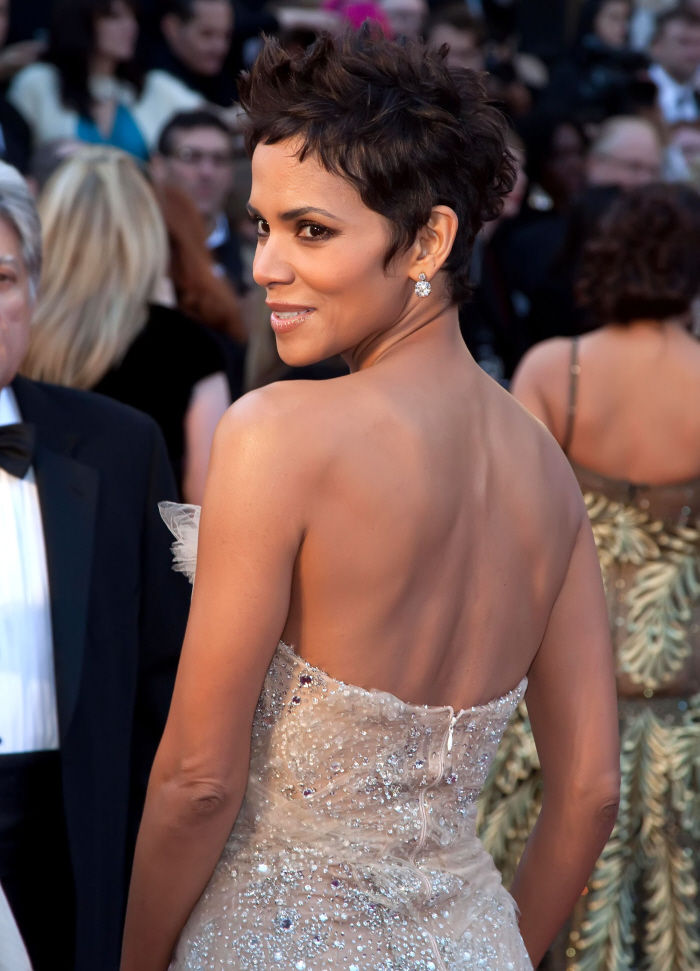 Photos courtesy of WENN.

Written by Kaiser

Posted in Fashion, Halle Berry

- Friends reunion on Ellen [Popsugar]
- Lindsey Vonn watches Tigers kids [Lainey Gossip]
- George Michael fell out of a car going 70mph [D-Listed]
- Real Housewives of Orange County recap [Reality Tea]
- New Man of Steel trailer [Pajiba]
- Jared Padalecki's hot bod [Buzzfeed]
- Doctors confirm Taylor Swift's new boobs [Evil Beet]
- Catherine Zeta-Jones finished treatment [CDAN]
- Anna Paquin hates the paps [Celebslam]
- Lance Armstrong is gross [The Blemish]
- What is Barbara Palvin wearing? [Moe Jackson]
- This is Petra Nemcova? [SVC]
68 Responses to "Oscar Fashion: Halle Berry's crazy eyes in sparkly nude Marchesa"