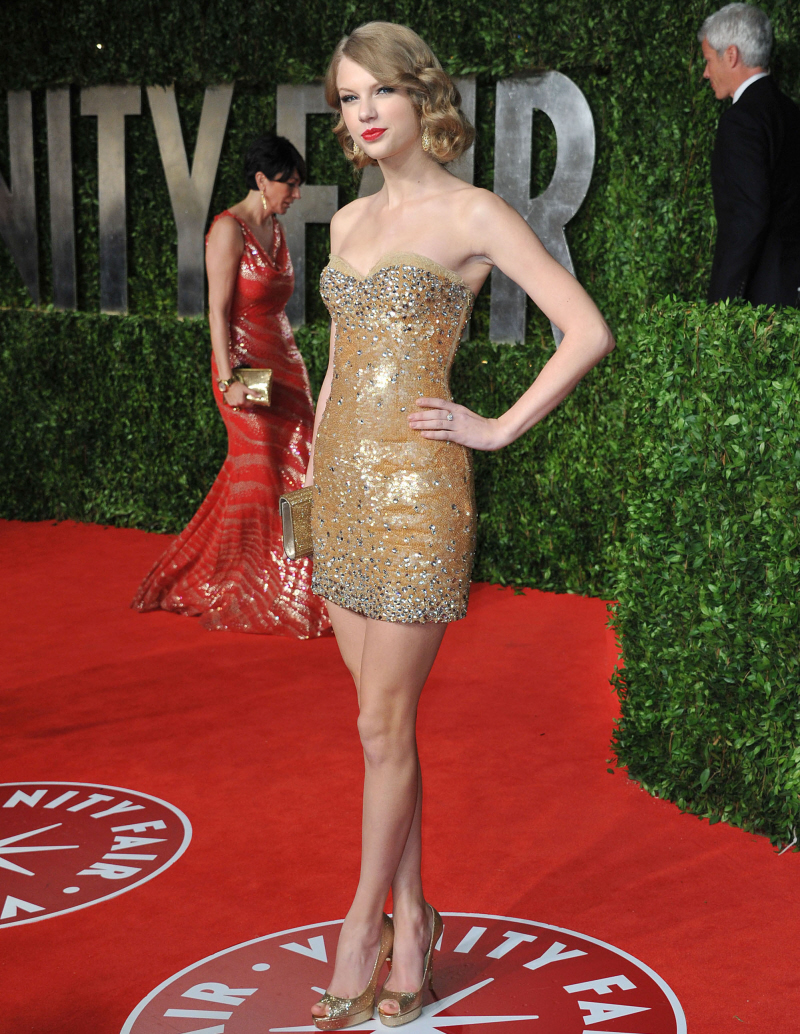 These are some photos of Jake Gyllenhaal and Taylor Swift (separately) at the Vanity Fair Oscars after-party Sunday night. Jake was invited to the party because he's a movie star. Swifty was invited… because she wanted to see Jake, I guess. My take: Swifty's Zuhair Murad minidress screams "PAY ATTENTION TO ME, JAKE! I HAVE BISCUITS FOR YOU." Anyway, everyone has a different take on what went down at the VF party – the same party where Reese Witherspoon and her fiancé Jim Toth were. People Magazine reported this version yesterday, which is likely the publicist-sanctified version:
When exes Taylor Swift and Jake Gyllenhaal bumped into each other at one of the Oscars's most exclusive afterparties, it didn't look like they were engaging in idle party chatter.

"They were outside near the restroom having a discussion," a guest at the Vanity Fair bash tells PEOPLE. "It seemed a bit more serious – it certainly wasn't a 'Hi, how are you?' talk."

The musician, 21, and the actor, 30, started dating last fall but broke up in December.

On Sunday night, Gyllenhaal and Swift were back together for a short visit at the party, and while there was no overt affection between the two. "It seemed like they were catching up," says the source, "sorting something out."

Soon after their chat, Gyllenhaal headed out while Swift stayed and partied with two girlfriends. "They completely kept to themselves," says the guest. "She couldn't be bothered by anyone."
[From People]
So, the nice People Magazine version is that Swifty was some kind of Jake-seeking missile and she ambushed him at the party and forced him into some kind of serious conversation when he really just wanted to butch it up with other biscuits. Jake even had a "date" – according to Us Weekly, his date was an "unidentified young, curly-haired brunette." Page Six's version is basically the same as People's, only there's this little tidbit: "Another source reports they stood a foot away from each other, but couldn't look at each other. 'It looked like they had just had a heart-to- heart talk. There were handlers and security all around them trying to keep everybody away,' our source explained." It just feels like Swifty went to the party just to ambush Jake into talking to her. Which is kind of… tacky. She really is immature, right?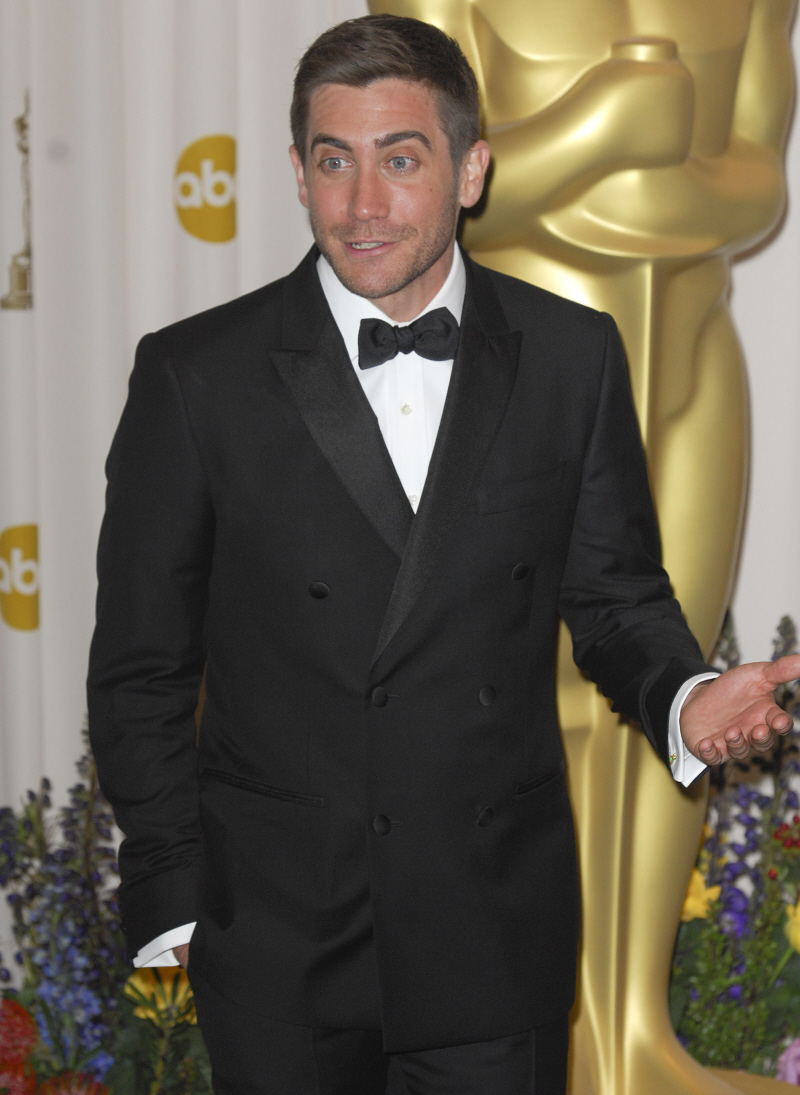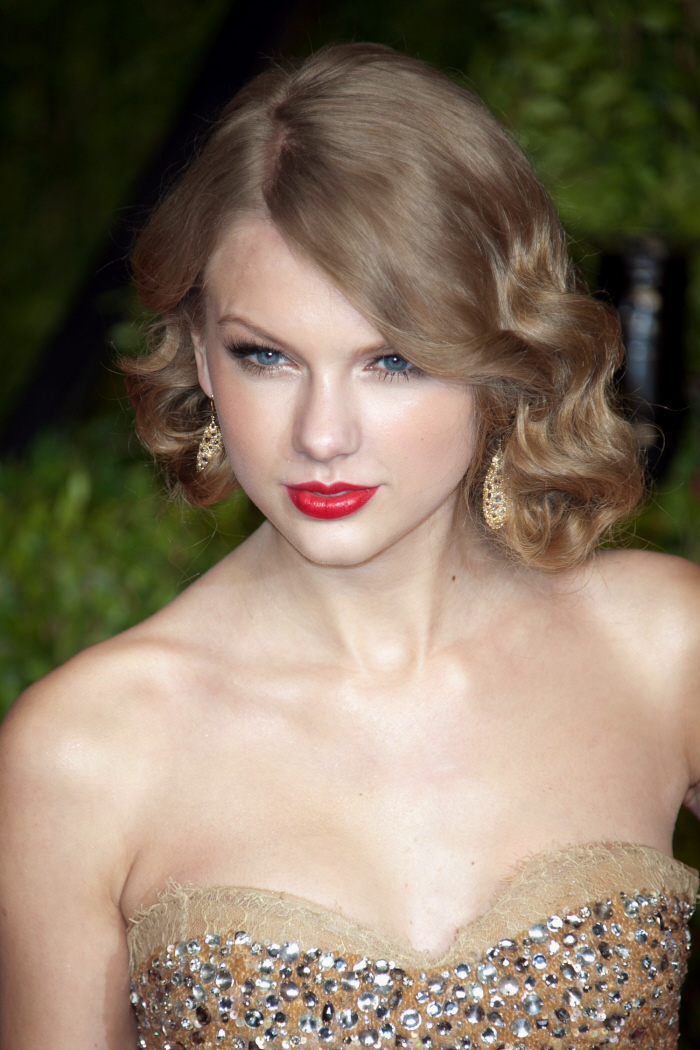 Photos courtesy of WENN.