Sarah Palin calls Kathy Griffin a "has been" and a "50 year old bully"

Kathy Griffin loves to talk smack about people, and she's a comedian so it's part of her job. She gets a kick out of it, and sometimes she crosses a line but usually she seems to know exactly what she's doing. Hence she goes after Sarah Palin and her family, because Palin is incredibly predictable and can be counted on to humorlessly respond. That's exactly what she did when Griffin joked that she was going to take 16 year-old Willow, Sarah's daughter, down. Remember how Sarah said that David Letterman was joking about statutory rape when he accidentally made a joke about Willow? Rinse and repeat.
Sarah Palin grew agitated when Fox News correspondent Jeanine Pirro asked her thoughts about Kathy Griffin playing a character loosely based on her on an upcoming episode of Glee.

"You know, Kathy Griffin can do anything to me or say anything about me, because you know, she's kind of this – she's a 50-year-old adult bully is really what she is," Palin said over the weekend (via Huffington Post).

"She's kind of a has-been comedian and she can do those things to me. I would just ask for respect of my children. As she had stated on CNN that her New Year's resolution was to destroy my 16-year-old daughter, that takes it a little too far," Palin continued.

"Kathy, pick on me, come up to Alaska and pick on me, but leave my kids alone," she went on.
Griffin has skewered the Palin family in her comedy routines over the past two years, calling Bristol the "the White Precious," and joking that Levi Johnston (who fathered a baby with a teen Bristol) is her boyfriend.

The family has fought back before; in February, Bristol brought up Griffin's near-fatal liposuction experience and criticized her as a comedian in an interview with Fox News.
[From Hollywood Reporter]
Why so serious, Sarah? My mom taught me not to let people know if they bothered me, and to act like I couldn't care less what they say. Then again, my mom was showing me how to let arguments die on their own, not how to get press coverage. With the Palins, it's all about how much we talk about them and Kathy loves goading Sarah into her default setting – mad and acting like people are out to attack her family.
Oh and Kathy explained to the Hollywood Reporter why she wanted to "offend a new Palin." She said that Willow had "called people a fa–ot on Facebook a couple of times. You don't throw around the f-word without hearing from me about it." Here's more of what Willow wrote, which no one from the Palin family has apologized for.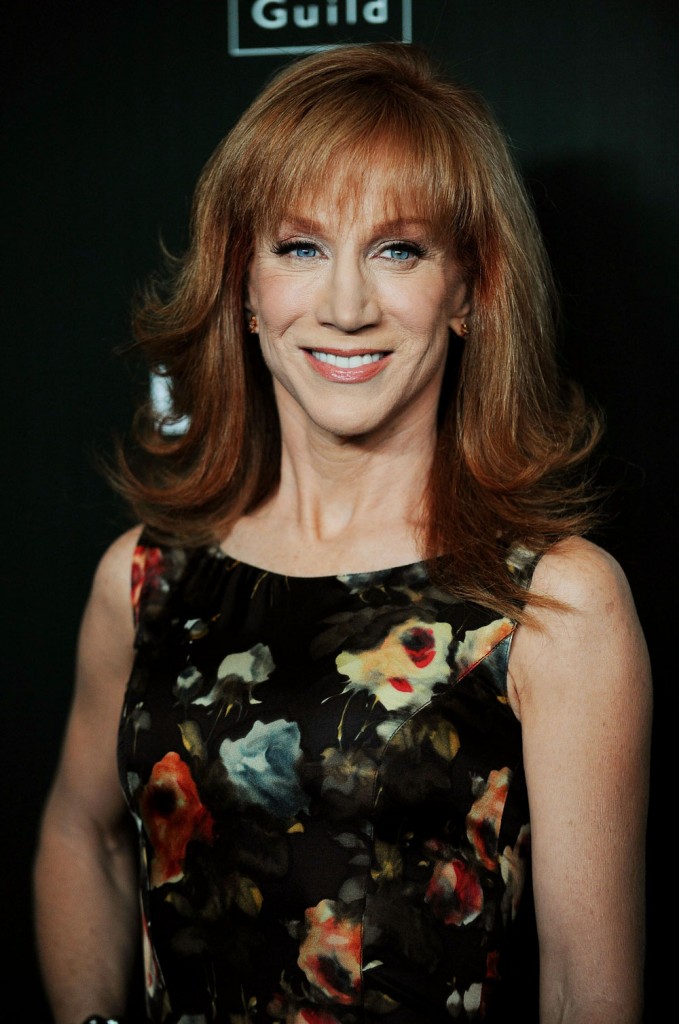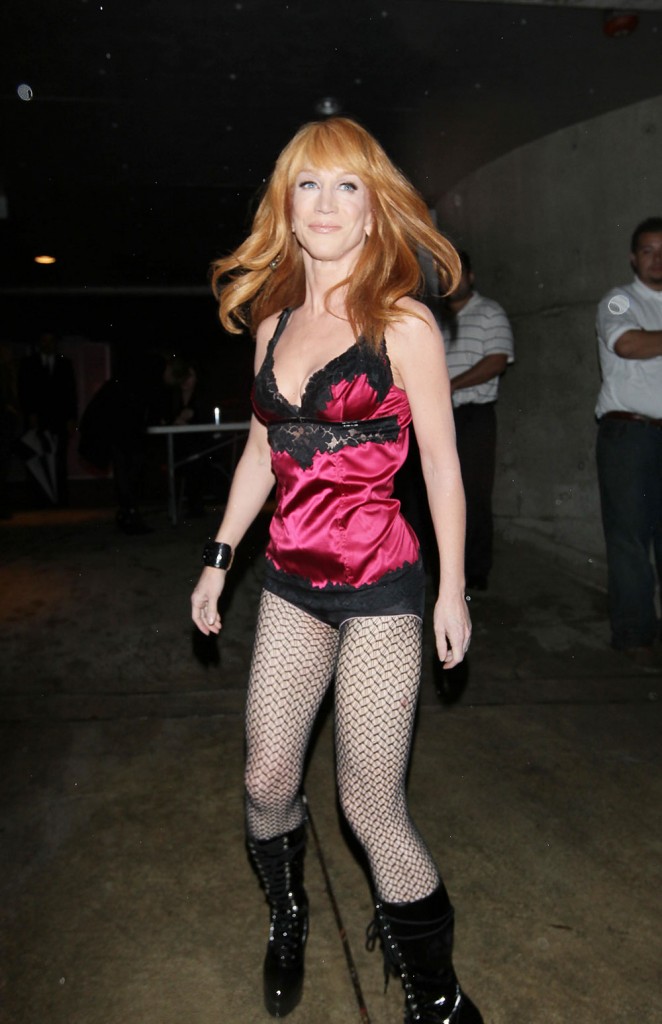 Kathy is shown on 2/22 and on 2/15, where she wore some lingerie to Paris Hilton's 30th birthday party. Credit: WENN
Written by Celebitchy

Posted in Feuds, Kathy Griffin, Sarah Palin

- Harry Styles & Kimberly Stewart going strong [Lainey]
- Demi Moore's new man is gross [D-Listed]
- Fug or fab: Emma Stone [Go Fug Yourself]
- Arrest warrant issued for Jenelle Evans [Reality Tea]
- Only God Forgives review [Pajiba]
- Hugh Jackman, scooter master [Buzzfeed]
- Who does Drew Barrymore call her sister? [Evil Beet]
- Cannes couples past and present [Popsugar]
- Arrested Development supercut [CDAN]
- Lea Michele's see through skirt [Celebslam]
- Cheating wife's lover escapes out of window [Movin925]
- Joe Francis is crazy [Starcasm]
136 Responses to "Sarah Palin calls Kathy Griffin a "has been" and a "50 year old bully""