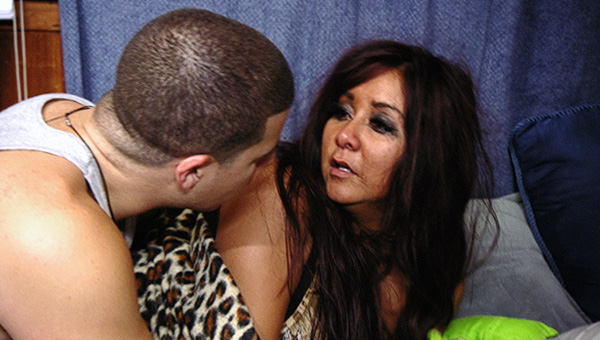 This season of Jersey Shore has wrapped, and while I didn't see any of it I did catch some amusing clips on The Soup. I know a lot of you watch it and maybe I'll get into it at some point. I saw about two episodes last year and that was enough for me. It made my head hurt to see that much stupidity condensed into 20 minutes.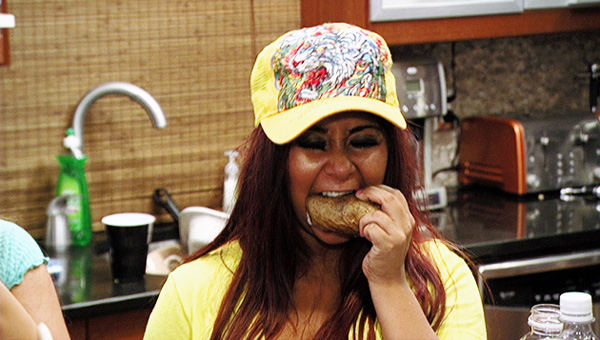 Anyway Jersey Shore, which shows extreme caricatures of Italian Americans, is actually airing in Italy at this point. A few Italians who care are outraged. The show will also tape some episodes for the next season in Italy with Vinny's relatives.
People in Italy are already hurling barbs at the hit MTV show "Jersey Shore" — which didn't even begin airing there until today.

"They embody the worst stereotypes of Italians, multiplied by thousands and Americanized," columnist Roberto Del Bove lamented in the Rome newspaper New Notzie.

A preview of the show posted on an MTV Italia Web page drew some of the sharpest comments.

"When I see this, I wonder whether [Osama] Bin Laden had a point," wrote one nasty poster.

"Slicked hair, exaggerated narcissism, boundless love for the family and outlandish eccentricity" is how Snooki and company were described yesterday in another major Rome newspaper, Corriere della Sera.

A disturbing wrinkle for some Italians is that at least part of next season is expected to be filmed in Italy.
[From The NY Post via Huffington Post]
Back in January, an Italian American group compared Jersey Shore to a freak show and said that by filming in Italy the show "Will not only hurt Italians but all Americans … their outrageous, reprehensible behavior will make us look like buffoons and bimbos."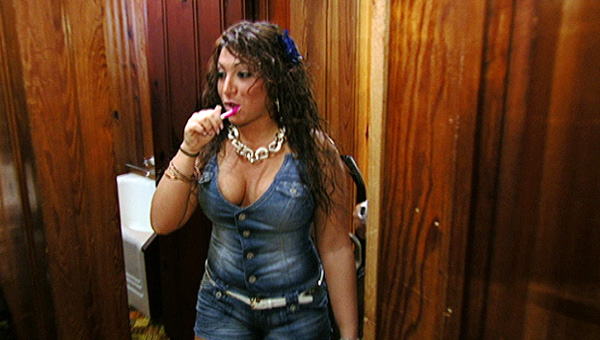 We have a lot of crap reality shows in America and it's not just Jersey Shore's fault if we look stupid by exporting them to other countries. The Kardashians, any show featuring a current or ex girlfriend of Hugh Hefner, Teen Mom, dating shows with a washed up rock star or participant in an earlier dating show, the Real Housewives franchise, shows where they get a bunch of famewhores together and get them drunk, shows where people compete in humiliating tasks in extreme conditions while starving – there's a real bottom of the barrel aspect to some of the crap we call entertainment. It isn't necessarily the people on the shows that make us look bad, it's the fact that we make them and watch them with interest. That said, some of these shows are pretty near fascinating. We got the formula down for trash TV and we're going to let it spread across the globe like a bad case of herpes.
Photos thanks to MTV, where you can watch full episodes of Jersey Shore for free if you're in the US