Jennifer Garner in Oscar de la Renta at the 'Arthur' premiere: blah or cute?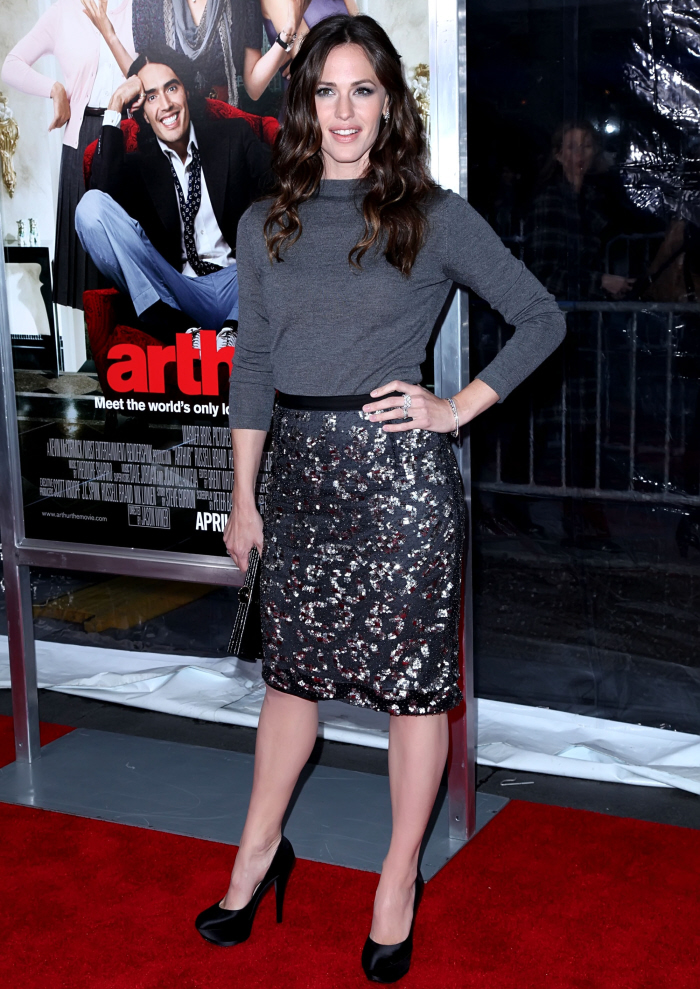 These are photos of last night's Arthur premiere. As you know, Russell Brand and Helen Mirren are the leads of the film, but Jennifer Garner has a supporting part – the "Susan" role. I guess Jennifer thought that because she wasn't the lead in the film, she should dress low-key? Because this is a really bad premiere outfit, especially for someone like Garner. She's 38 years old, but face-wise she could pass for late 20s. She could dress decades younger than this and still look appropriate. I don't care is the outfit is Oscar de la Renta – it's meant for Helen Mirren, or one of Dame Mirren's contemporaries. It's also disappointing because this is one of Jennifer's first red carpet appearances (for one of her own premieres) in a while. And this is her "comeback" outfit. Uninspired, to say the least. But I'll give her some credit – her hair looks good, and I like this darker brunette she's working. Her makeup is nice too – she never goes overboard with drag queen makeup, so good for her. I also think this bland appearance reinforces her "I'm a mom, that's my first priority" image. She looks like a middle-aged mom on a red carpet, because that's who she is in her soul.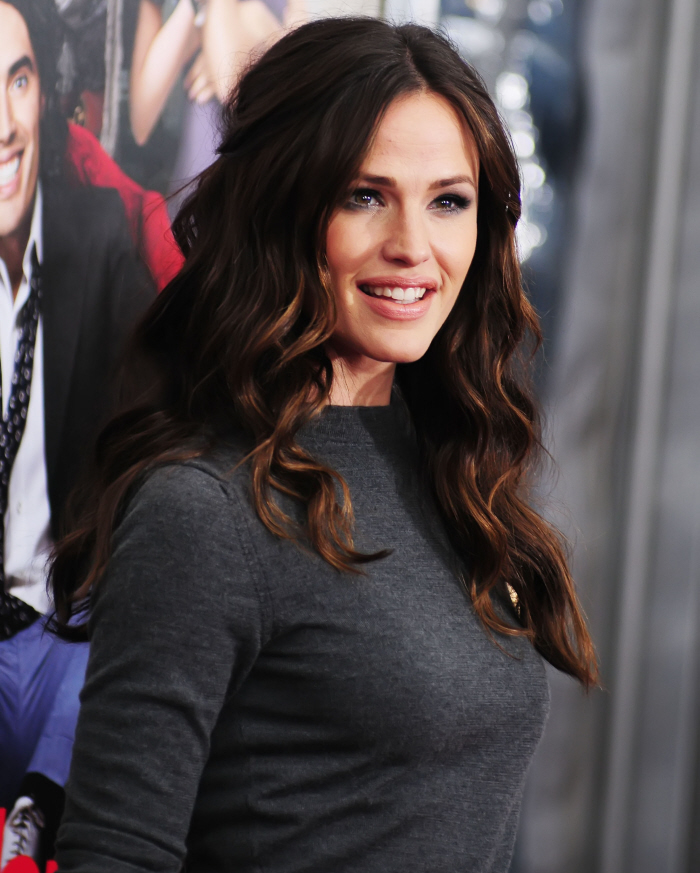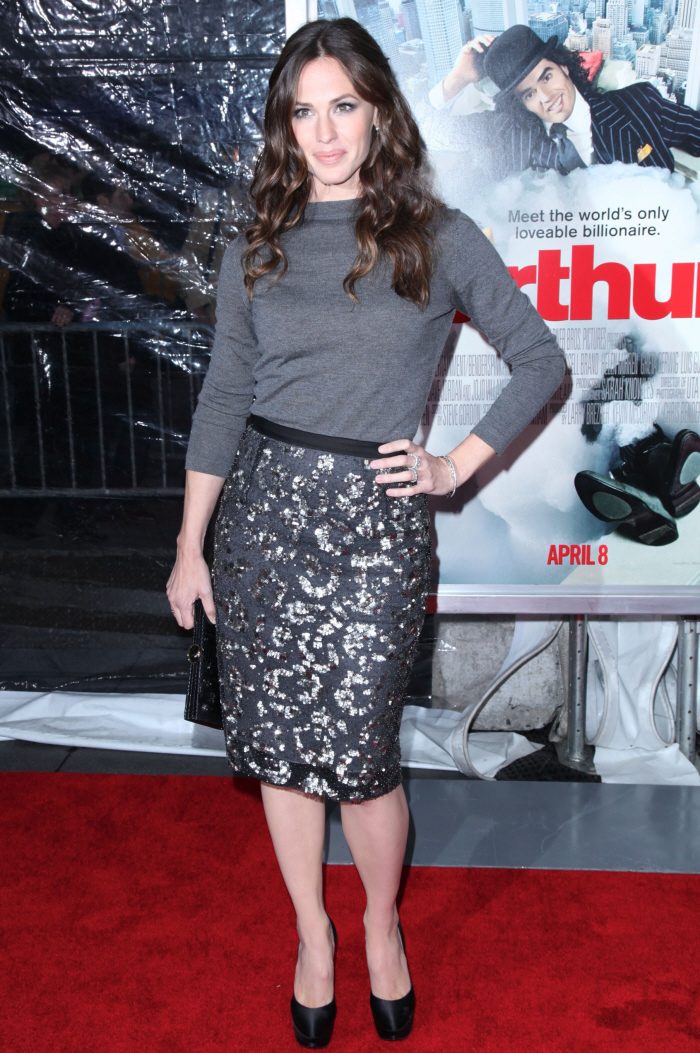 So, that was the outfit that Mirren should have worn. Instead, Dame Helen wore this to the premiere: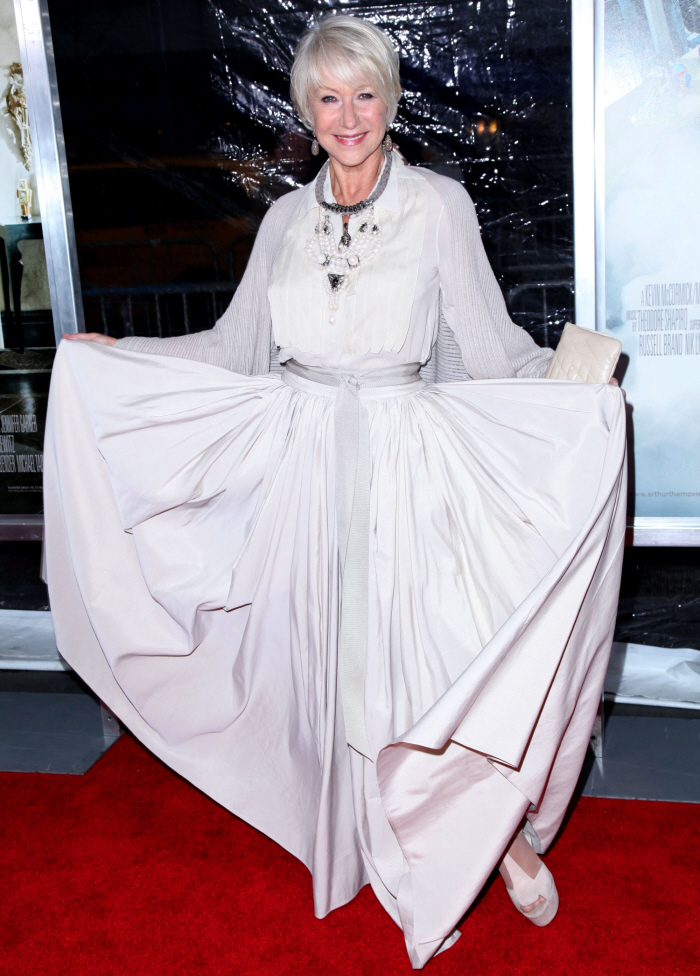 I don't even know. This is a style fail, Dame Helen. You can do better than this. Borrow something from Jennifer!
Here are some photos of Helen and Russell Brand molesting each other on the red carpet. Russell is completely in love with her. And Garner's face is all "We should leave these two alone."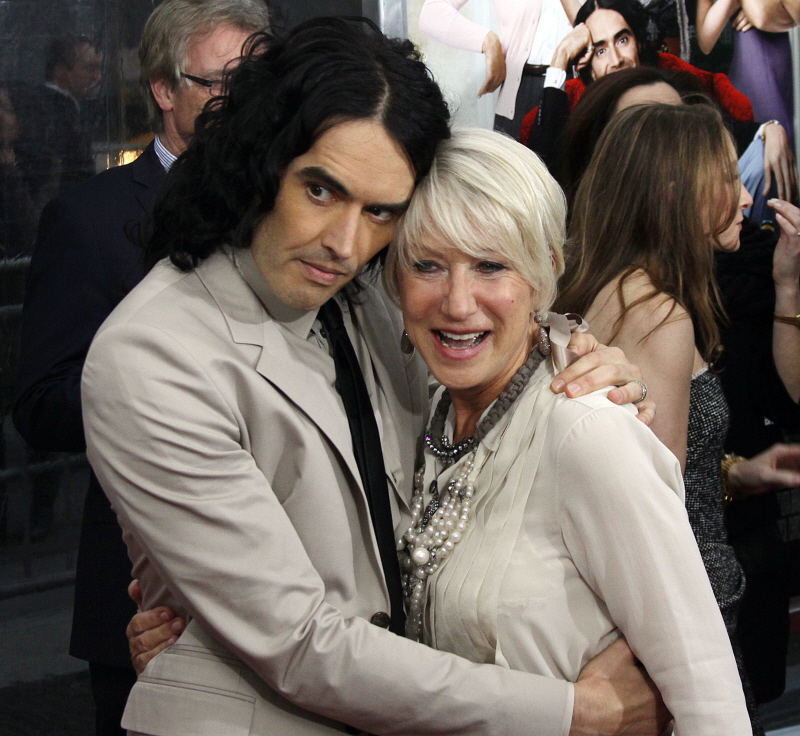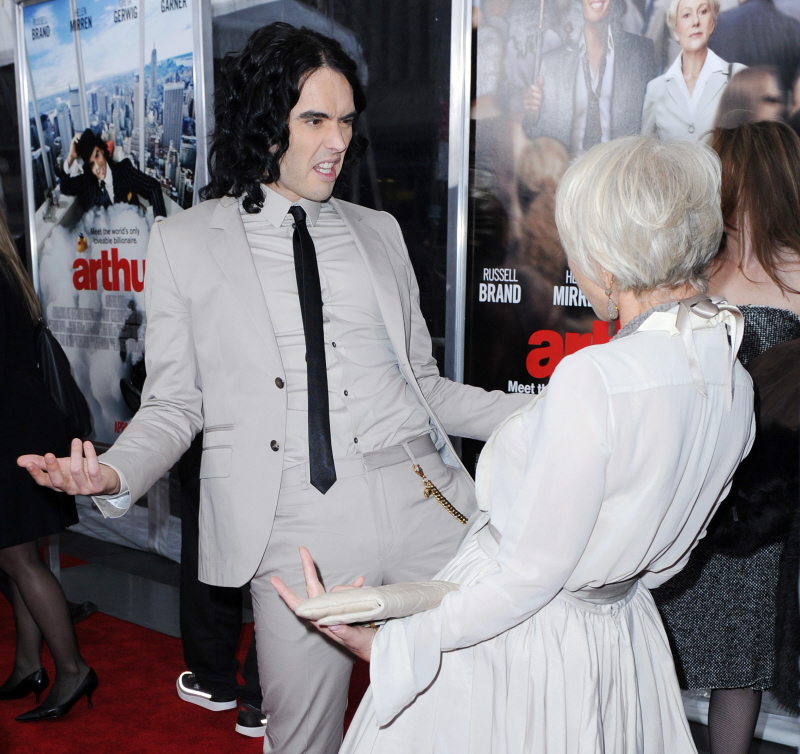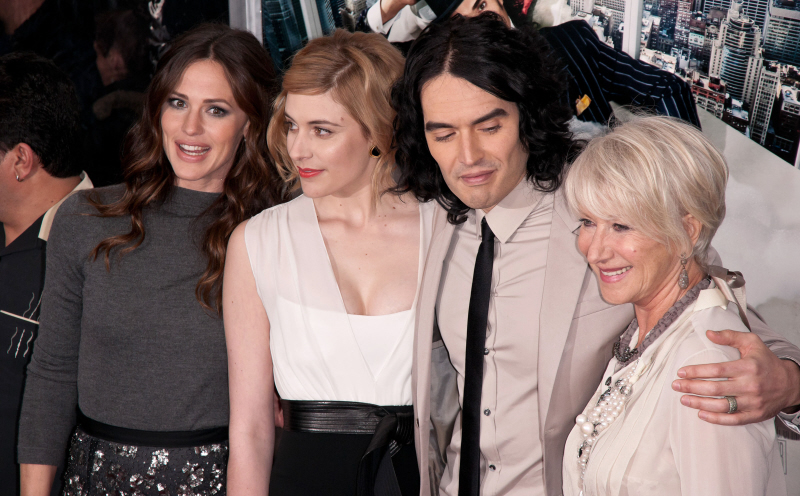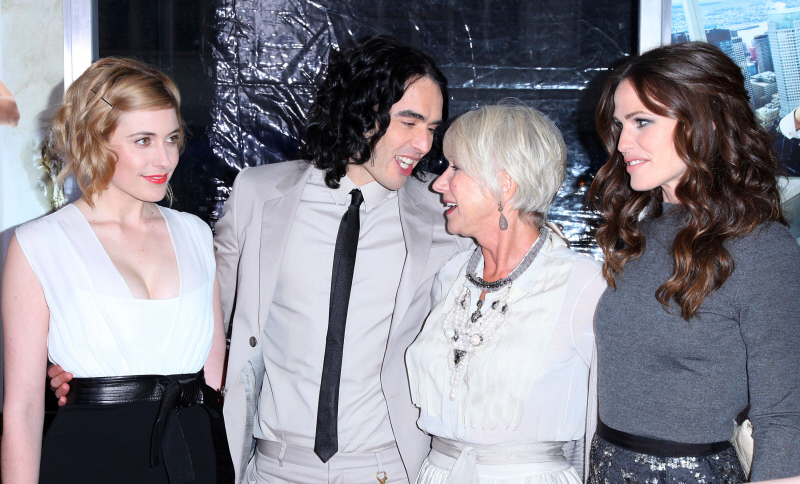 Photos courtesy of Fame & WENN.

Written by Kaiser

Posted in Fashion, Helen Mirren, Jennifer Garner, Russell Brand

- Zach Galifianakis is awesome [Buzzfeed]
- Prince at the Billboard Music Awards [D-Listed]
- Bieber's Billboard look [Go Fug Yourself]
- Married to Medicine recap [Reality Tea]
- Celebrity first marriages [Pajiba]
- The last Mad Men baffled a lot of people [Lainey]
- Karolina Kurkova's crazy hot dress [Moe Jackson]
- Jennifer Garner on set [Popsugar]
- Kitten vs. Lizard [CDAN]
- Doetzen Kroes' great butt [Celebslam]
- Shameless star Jeremy Allen White [OMG Blog]
- RIP Ray Manzarek [Bossip]
79 Responses to "Jennifer Garner in Oscar de la Renta at the 'Arthur' premiere: blah or cute?"