Paul Bettany takes a stroll with his son Stellan & his stepson Kai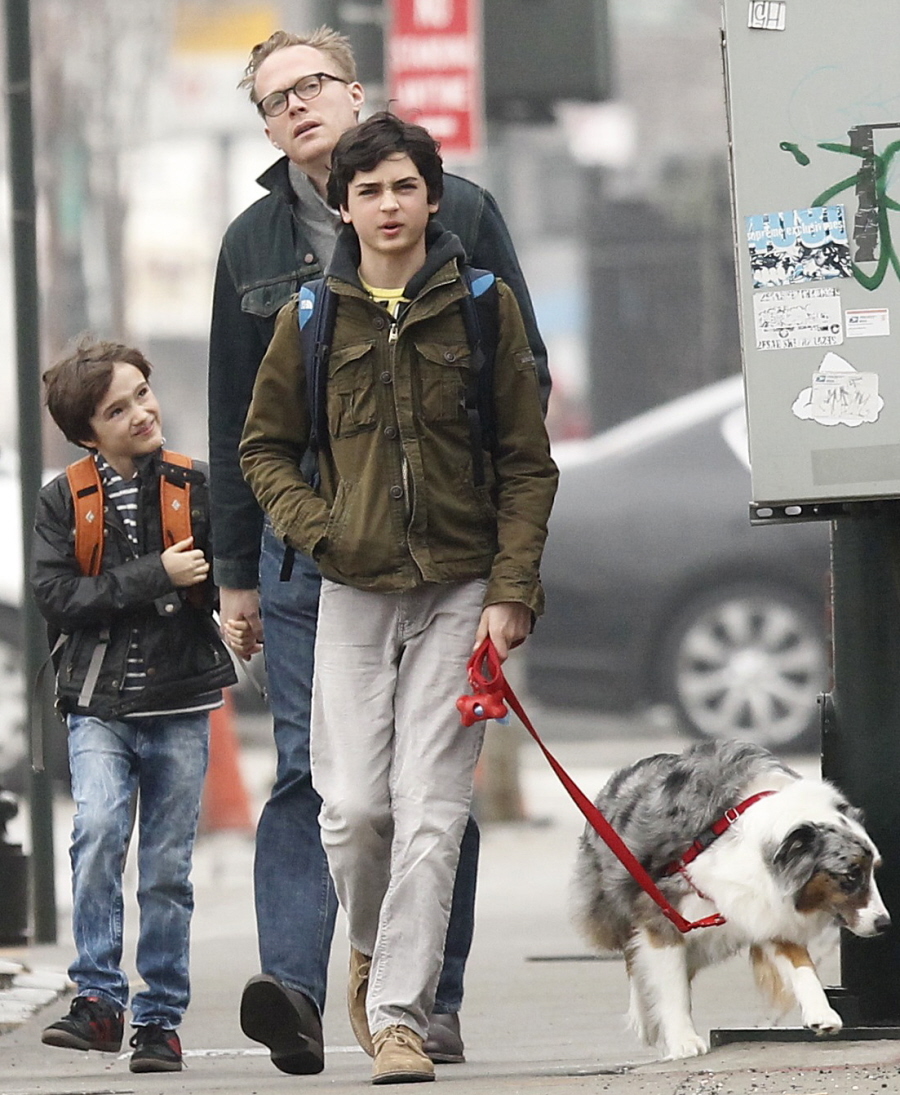 These are some new photos of Paul Bettany with his son, Stellan, and his stepson, Kai, in New York the other day. Fame Pictures just says they boys are taking a "stroll" with their (bad) dog. Too much hotness and cuteness all together? Sure. There's Paul, looking all long and lean and ginger, with bonus points for his glasses. Then there's Kai, who was blessed with his mother's coloring, and who has his own kind of eerie beauty. And then there's little Stellan Bettany, who is adorable, and a great little mix of his Jennifer and Paul. I love this family.
And they're adding a new member! Jennifer announced her pregnancy several months ago, and my guess is that she's due in the summer. Do you think Jennifer and Paul are hoping for a girl? I bet they are. Fingers crossed for a ginger!
When CB looked at these photos, she swooned a little bit and said that Jennifer had gotten herself a good one. Connelly really did hit the jackpot with Paul – I'm still swooning over this interview he gave where he talked about being the first choice to play King George VI in The King's Speech, but how he didn't take the part because he wanted to spend time with his wife and kids. I love him.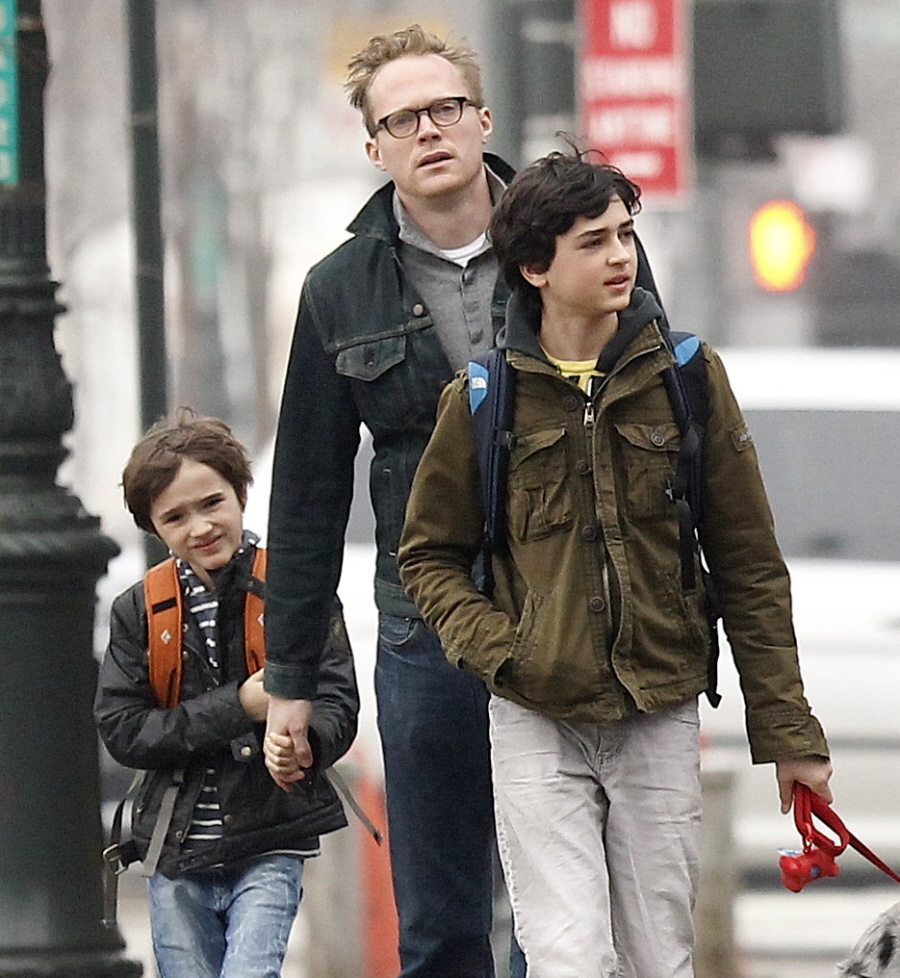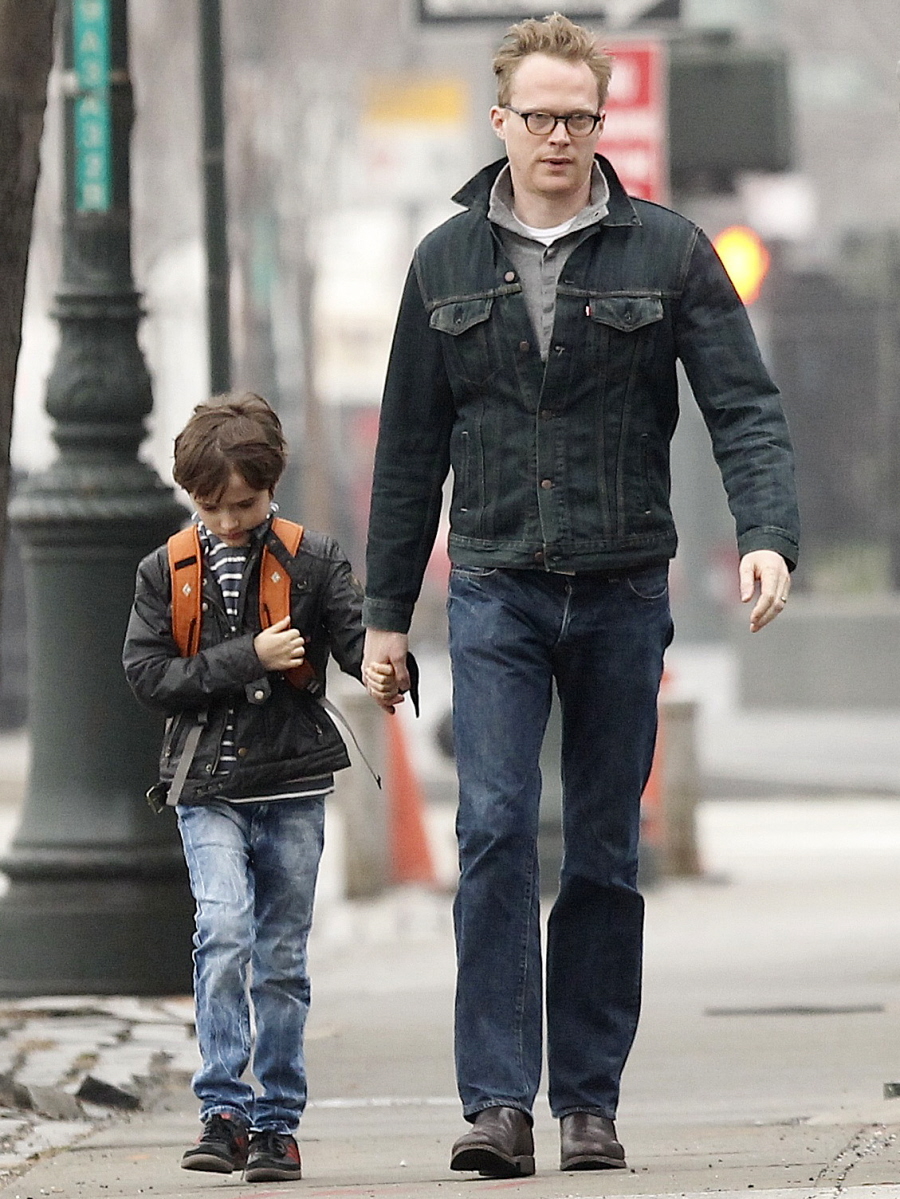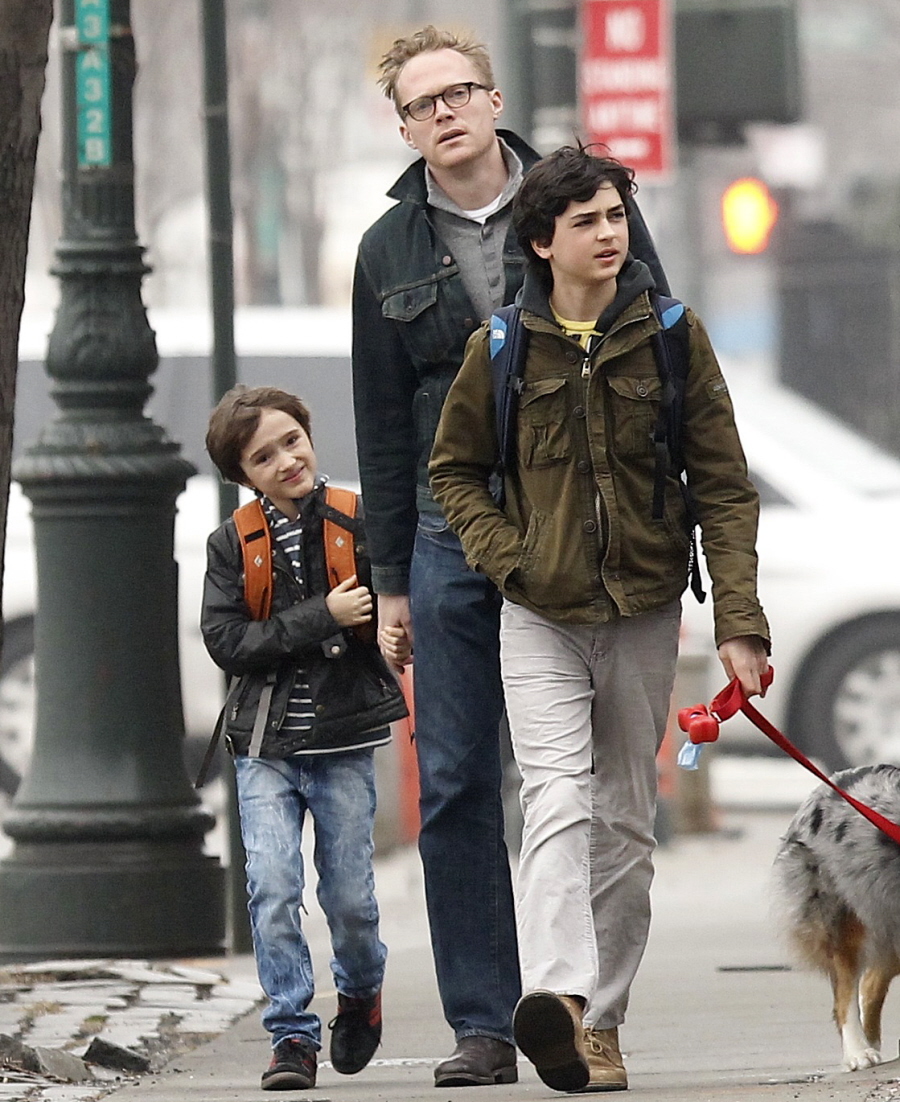 Photos courtesy of Fame.

Written by Kaiser

Posted in Paul Bettany

- The Blemish interviews Carmen Electra [The Blemish]
- Rumer Willis joins Pretty Little Liars [Lainey Gossip]
- Morgan Freeman falls asleep during interview [D-Listed]
- Fug or fab: Isla Fisher [Go Fug Yourself]
- Tamra Barney confirms spinoff [Reality Tea]
- Movie franchises that rebounded [Pajiba]
- Why Dylan McKay is the perfect boyfriend [Buzzfeed]
- Saoirse Ronan could have been a Lohan [Evil Beet]
- GIFs from Cannes [Popsugar]
- Cat massages a dog [CDAN]
- Heather Graham is so pretty [Celebslam]
- What is Lucy Hale wearing? [Moe Jackson]
24 Responses to "Paul Bettany takes a stroll with his son Stellan & his stepson Kai"