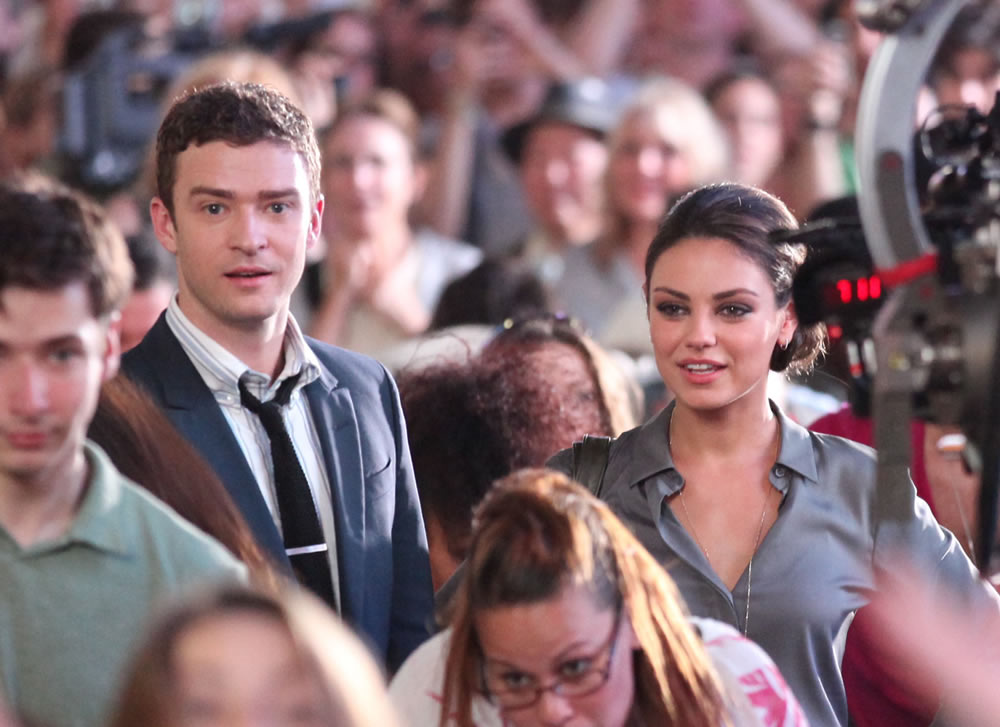 Justin Timberlake and Mila Kunis are gearing up for the release of Friends with Benefits with the obligatory press rounds. Naturally, this tour will do nothing to quiet the rumors of potential romantic involvement between these two actors, especially since both of them are newly single after Timberlake finally ditched Biel and Kunis split with Macauley Culkin (who, sadly, will never do any better). Following his breakup, Timberlake has not been linked with a new love except the famewhoring Olivia Wilde, but we haven't heard anything about that in awhile, and everyone seems to believe that he's sweet on Mila despite the denials to the contrary. On a positive note, all of this speculation just might work wonders for this movie's box office take, for there appears to be much more chemistry between these two than with, say, Ashton Kutcher and Natalie Portman, whose similarly-themed movie (No Strings Attached) did pretty well of its own volition. At any rate, Timberlake and Kunis stopped by "The Ellen Show" to discuss the movie and, generally speaking, the problematic issue of sleeping around with friends:
Ellen: Have you ever had a friend with benefits? Do you really think that could work?

Timberlake: It's a really good idea until it becomes a bad idea, and it probably becomes a bad idea really fast.

Ellen: Yes. I think that it would be really hard to do that.

Timberlake: I think that everybody could probably agree with us when we say that, at some point, if you're going to be intimate with someone at some point somebody's going to feel something.

Ellen: Yeah, unless it's not good stuff . . . if it's bad, then no one's going to develop any feelings.

Timberlake: They'll develop a feeling, but it's going to be uh, uh.
So do we still think there could be a possible romance brewing between Kunis and Timberlake? I'm of the opinion that the newly single Kunis is enjoying her independence after six years of dating Macauley Culkin, but I do think that Timberlake still wants to hit that. Repeatedly.
Here's a video clip (courtesy of Popsugar) of the Ellen appearance: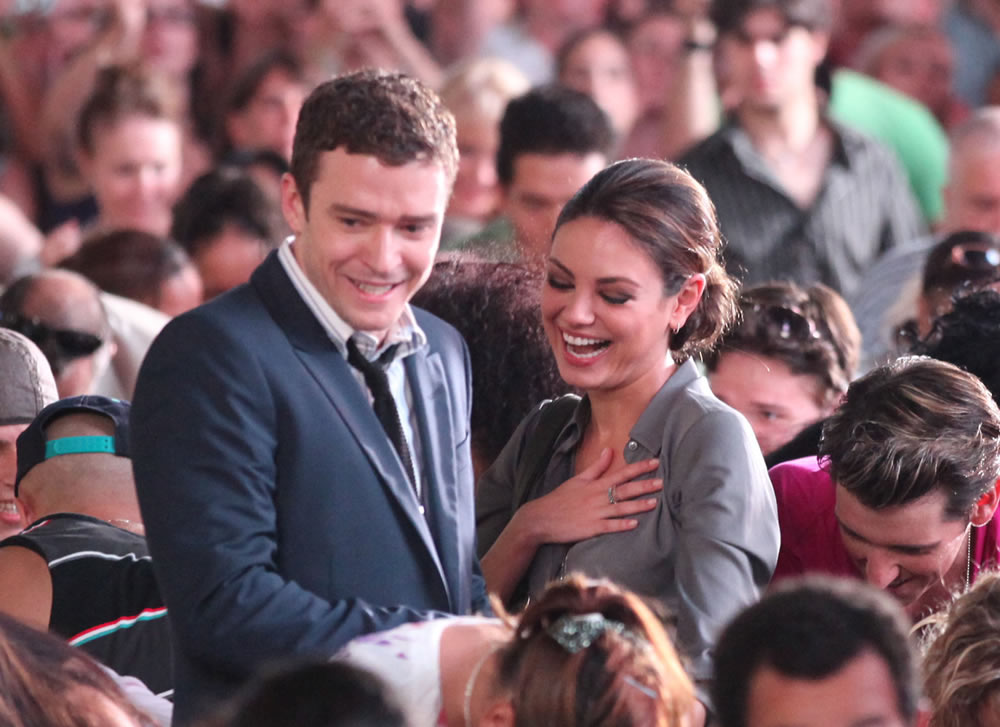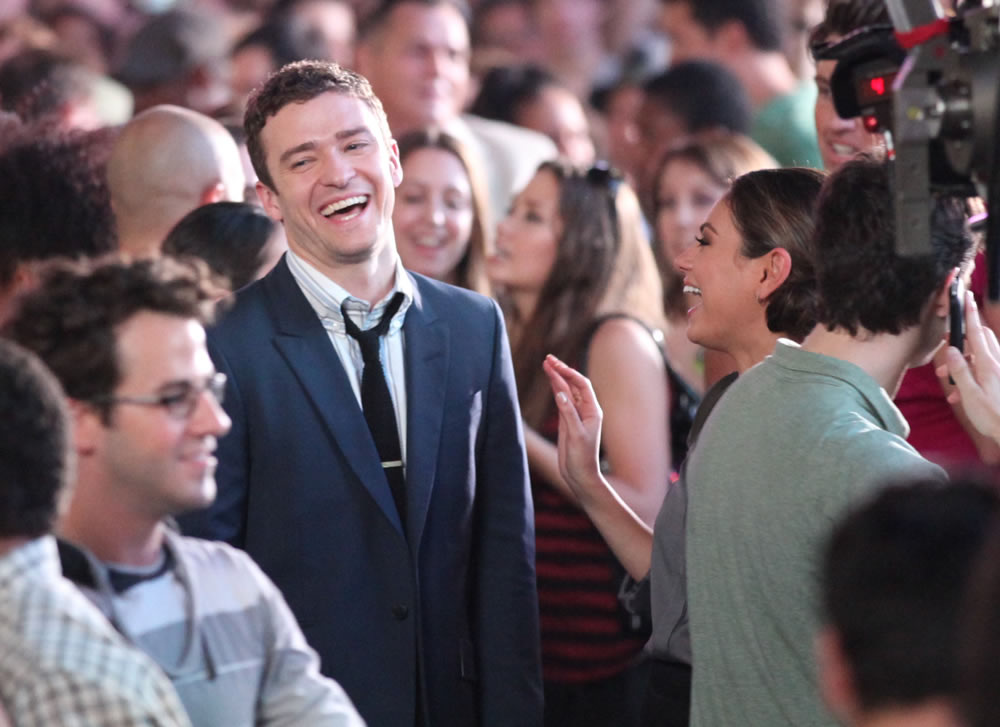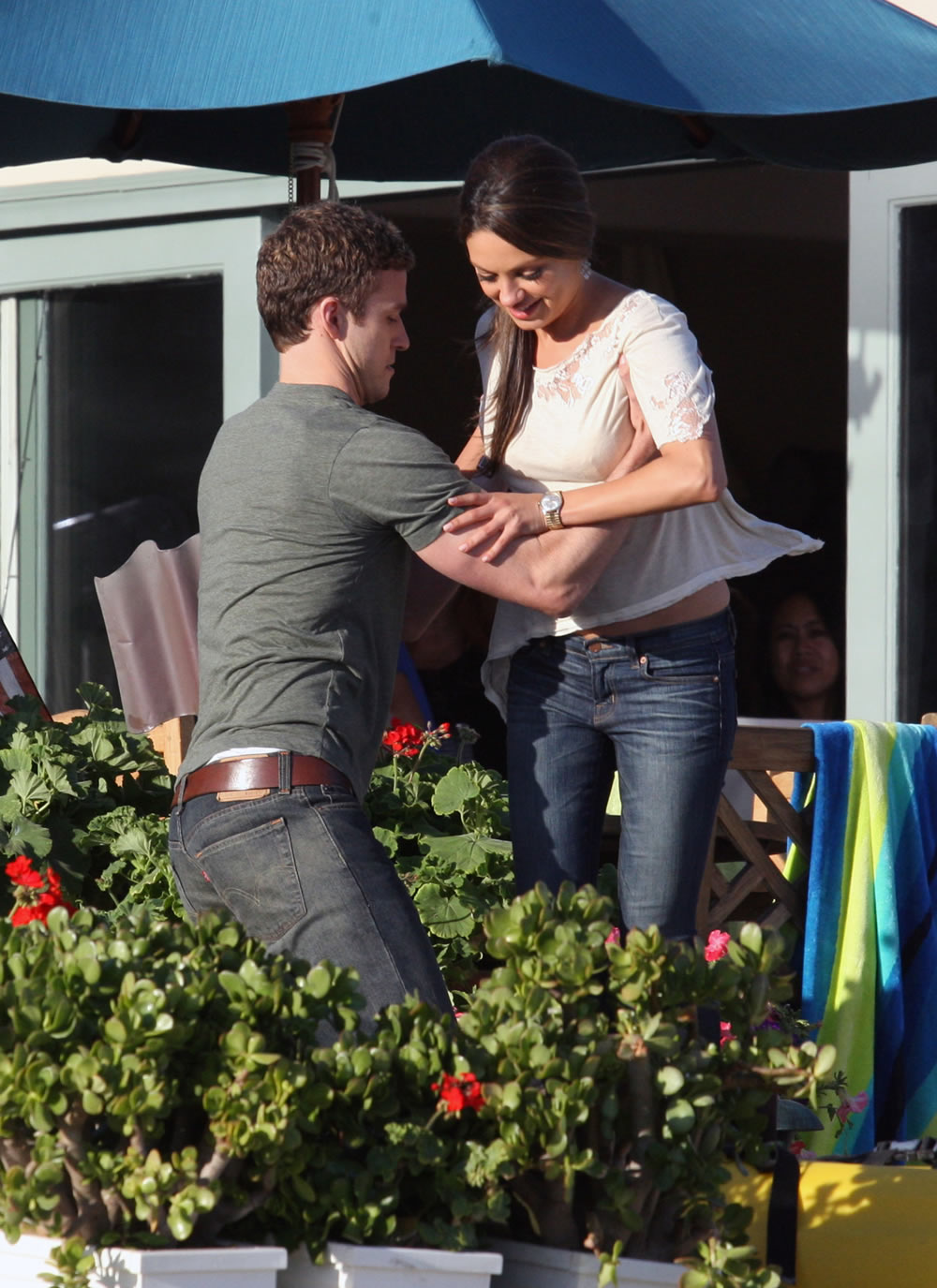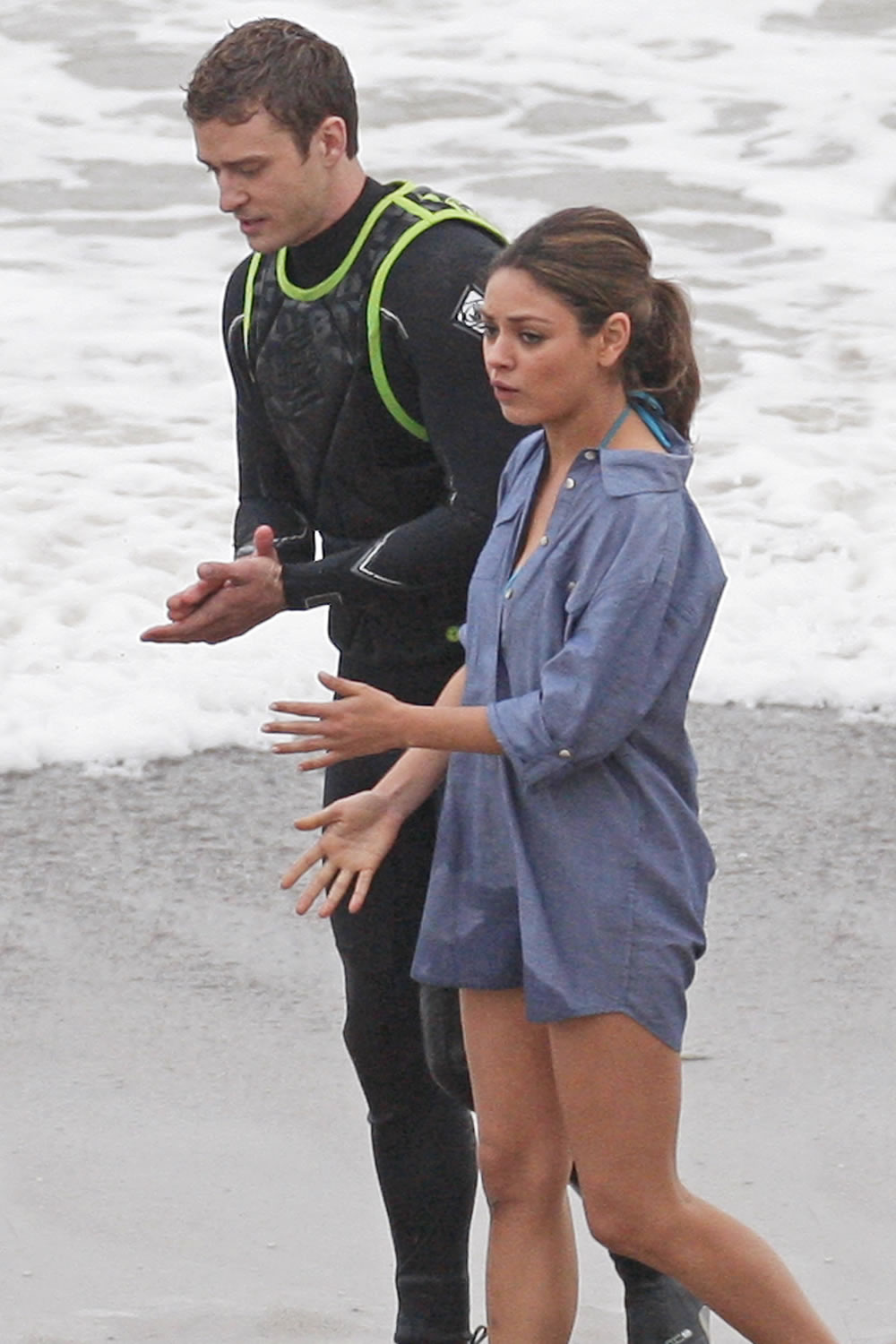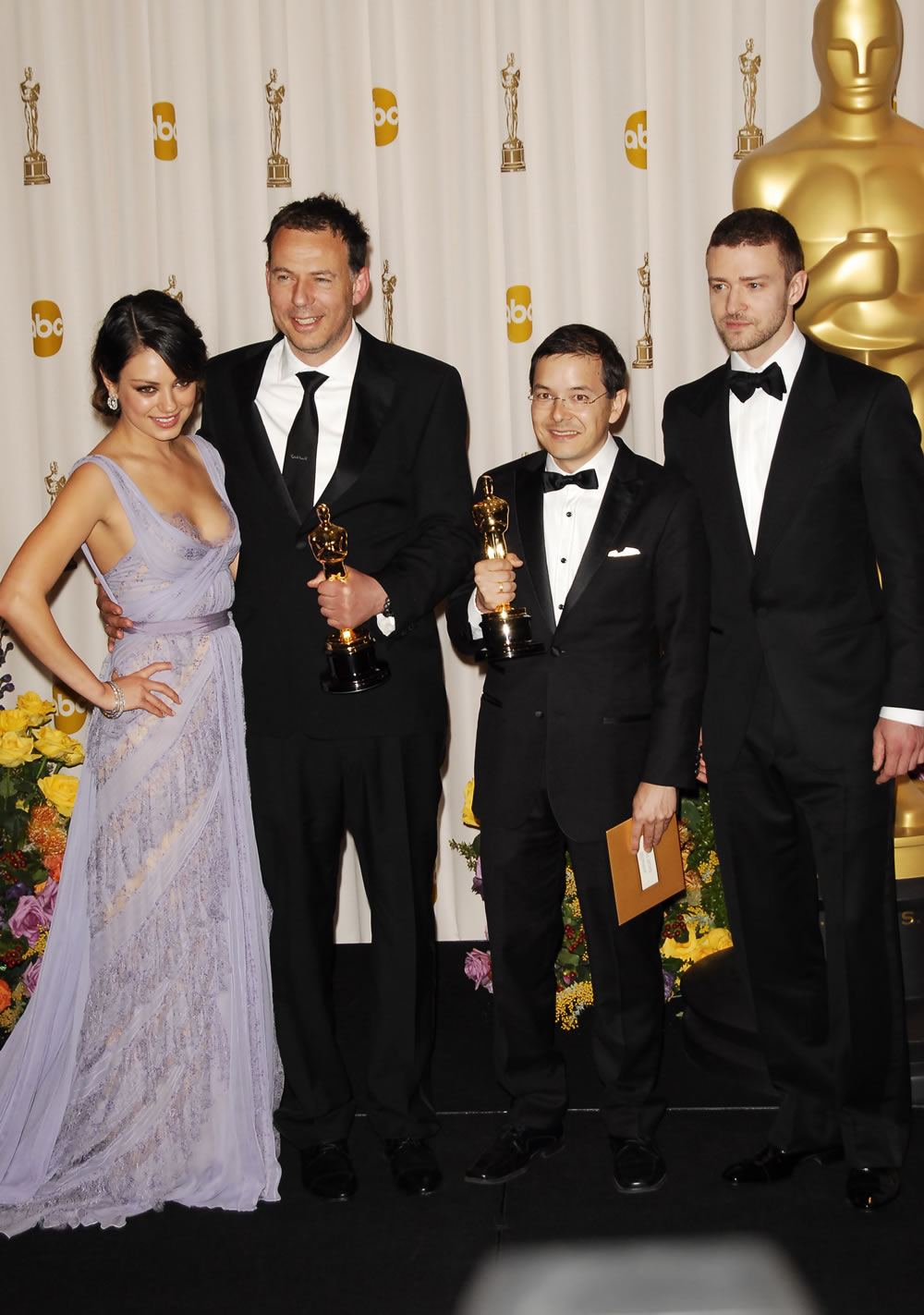 Photos courtesy of Fame Pictures