Beyonce in vinyl (?) Emilio Pucci at the Met Gala: ridiculous or meh?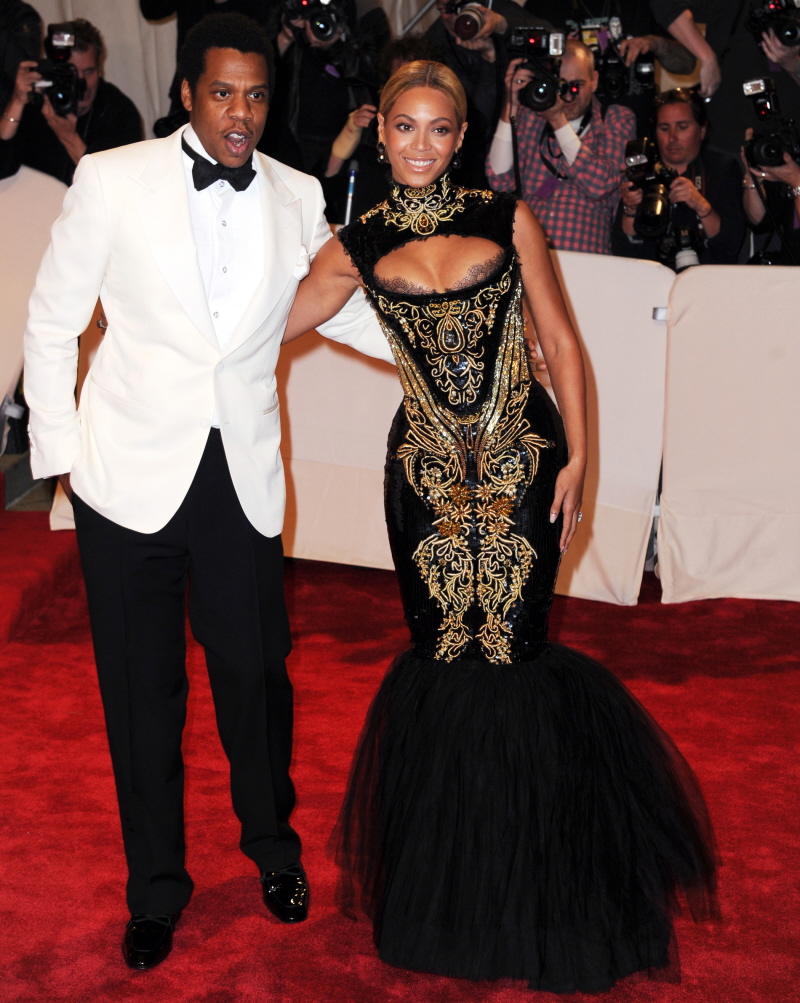 Beyonce brought along Jay-Z for last night's Met Gala, and as it turns out, Beyonce needed all the support she could get. This too-tight, nipple-grazing (I don't even know how to describe it) Emilio Pucci dress was not a fashion "win" for Beyonce, considering that she couldn't even get up the stairs (according to sources). Also, according to The Cut (via ONTD), Beyonce and Jay were BOOED because they didn't pose for photos for long enough, although that story seems apocryphal considering every photo agency got decent shots of them. Apparently, they only posed for a few seconds and then trotted away from photographers, only to be waylaid by her mortal enemy, stairs.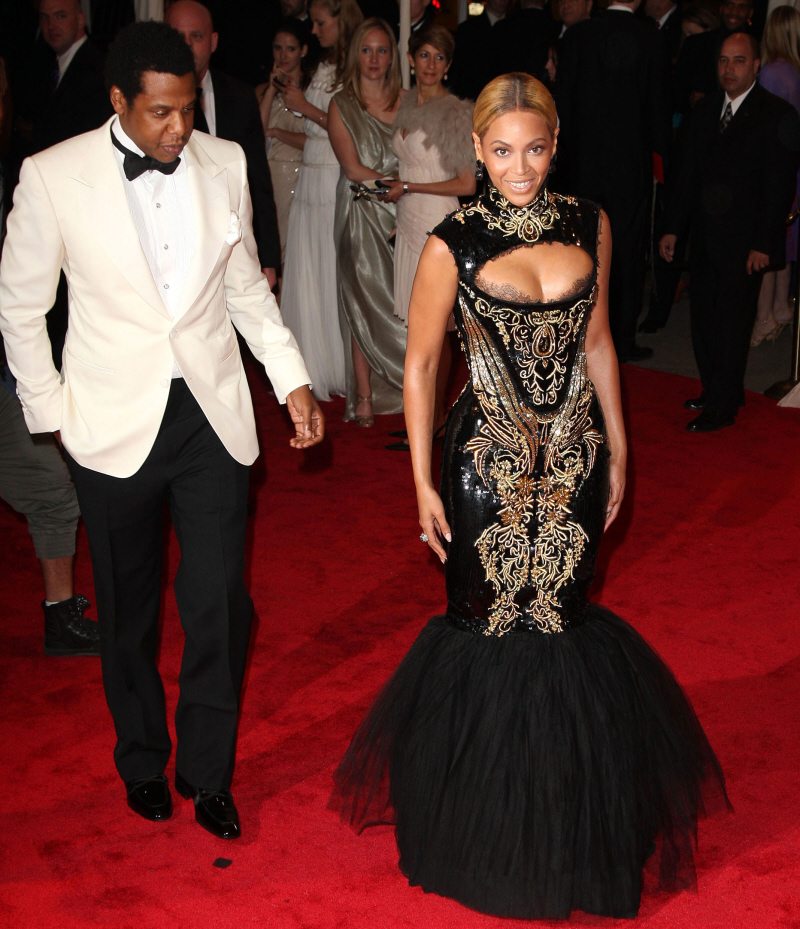 As for the Pucci dress… meh. I think it's tacky-looking. I'm not a gold-on-black (vinyl?) hater in general, but put all of the elements of this dress together, and it's a catastrophe. The nipple-grazing, the too-tight bodice, the mermaid skirt… all of it just ridic.
Jay looks alright though. But I like a man in a white dinner jacket.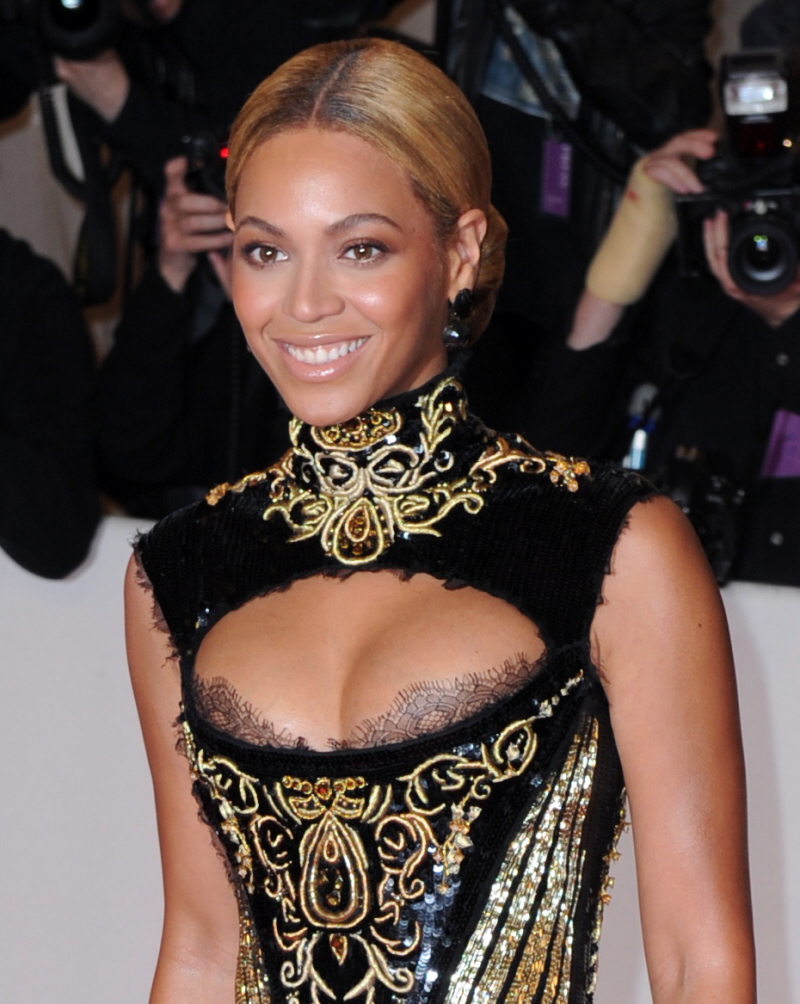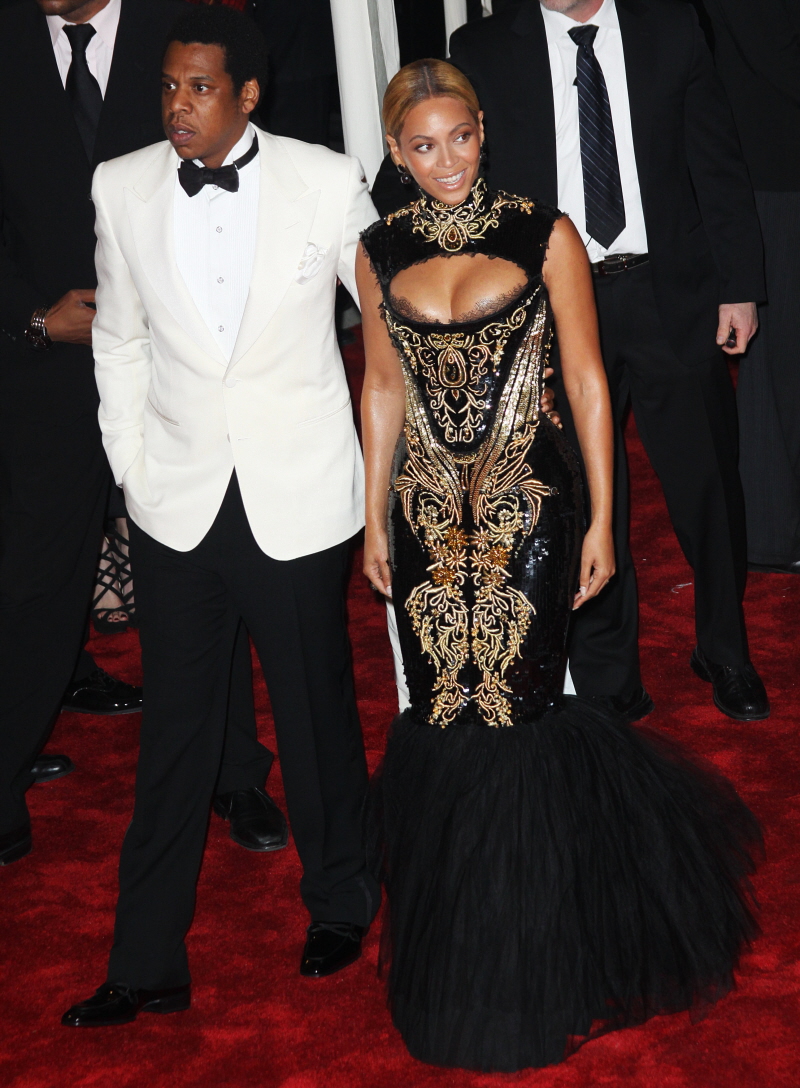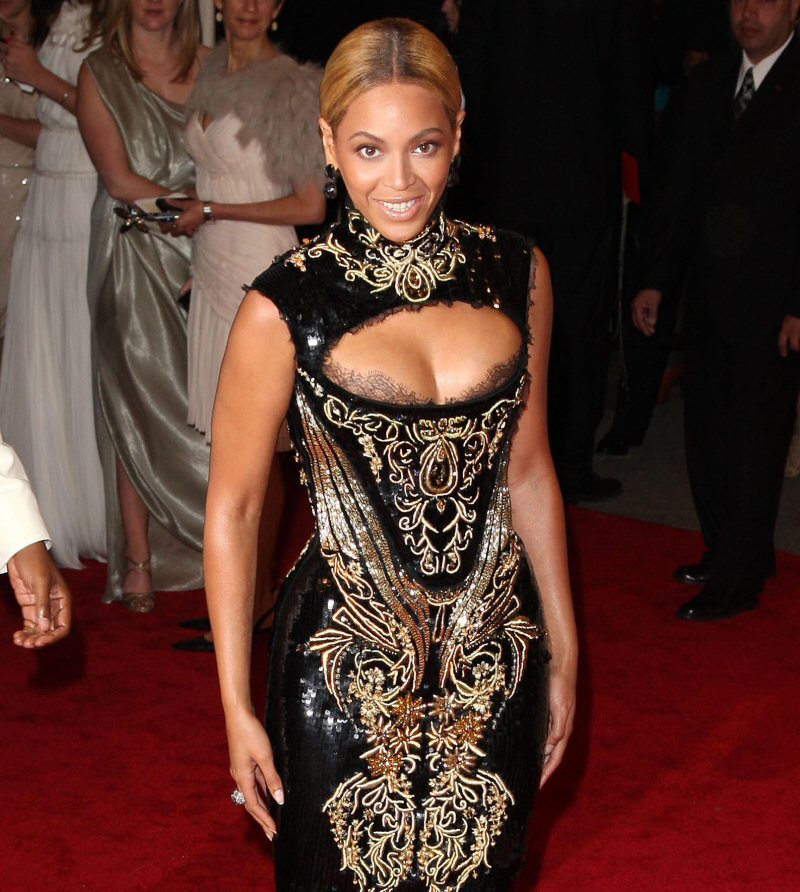 Photos courtesy of Fame & WENN.

Written by Kaiser

Posted in Beyonce, Fashion, Jay-Z, Met Gala

- Harry Styles & Kimberly Stewart going strong [Lainey]
- Demi Moore's new man is gross [D-Listed]
- Fug or fab: Emma Stone [Go Fug Yourself]
- Arrest warrant issued for Jenelle Evans [Reality Tea]
- Only God Forgives review [Pajiba]
- Hugh Jackman, scooter master [Buzzfeed]
- Who does Drew Barrymore call her sister? [Evil Beet]
- Cannes couples past and present [Popsugar]
- Arrested Development supercut [CDAN]
- Lea Michele's see through skirt [Celebslam]
- Cheating wife's lover escapes out of window [Movin925]
- Joe Francis is crazy [Starcasm]
71 Responses to "Beyonce in vinyl (?) Emilio Pucci at the Met Gala: ridiculous or meh?"