Met Gala Extras, Part 2: Salma, Eva, Penelope, Claire & more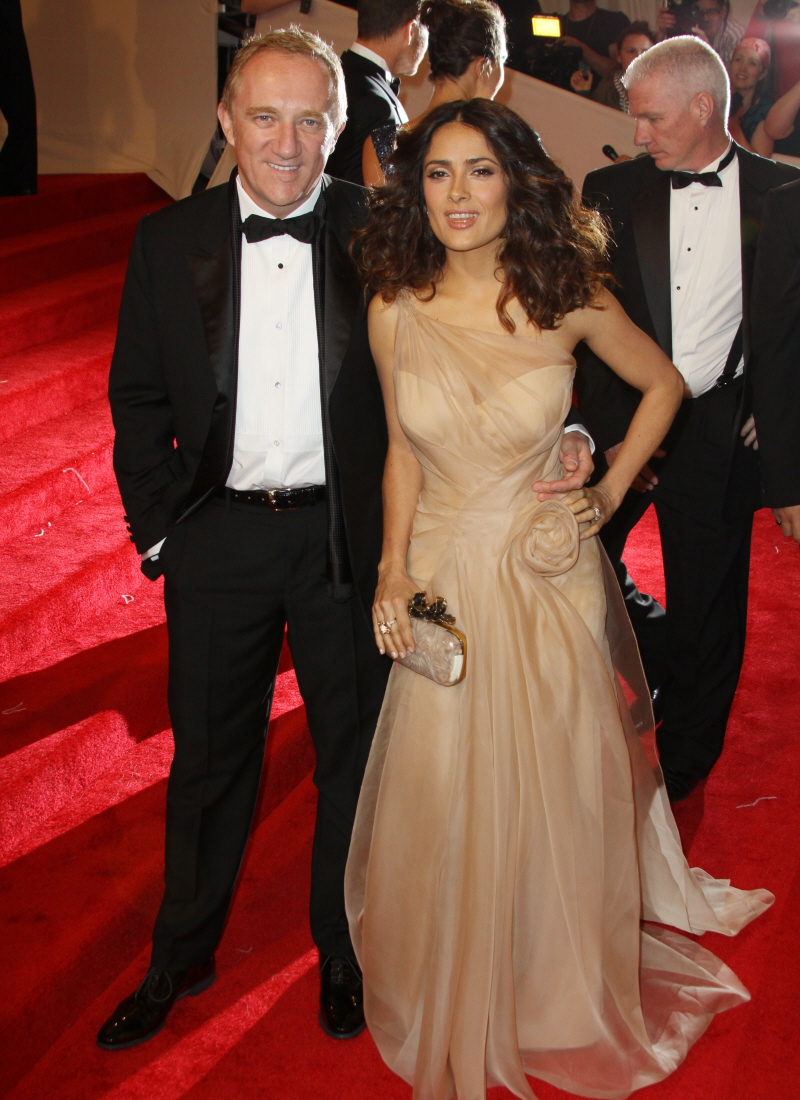 Hopefully (!?!?) this is the last post of the day regarding the Met Gala and the parade of fug that we've been covering all day. And to celebrate, I give you Salma Hayek's incredible boobs, clothed in this nude-peach Alexander McQueen. Salma's date was her husband, Frenchie von Moneybags (I don't feel like looking up the spelling of his real name!). I actually love Salma's dress. I like that she went understated, and I like that the girls are contained beautifully.
Maggie Gyllenhaal in Stella McCartney (sidenote: there was SO MUCH Stella last night!). I like the idea of the dress, but I wish there was more support for the girls in the bodice. Maggie is looking a little saggy, I think.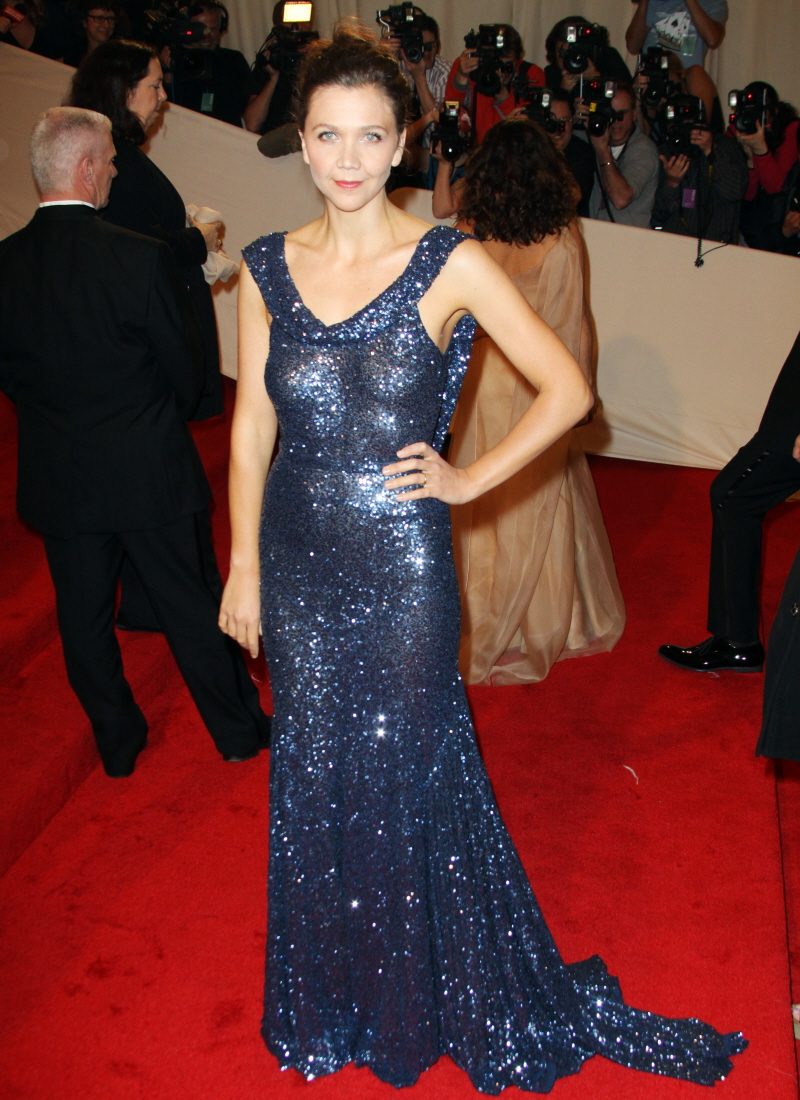 Emma Stone in Lanvin – one of the few girls to wear Lanvin, that I know of. It looks like budget D&G, but it's young and cute, so why not?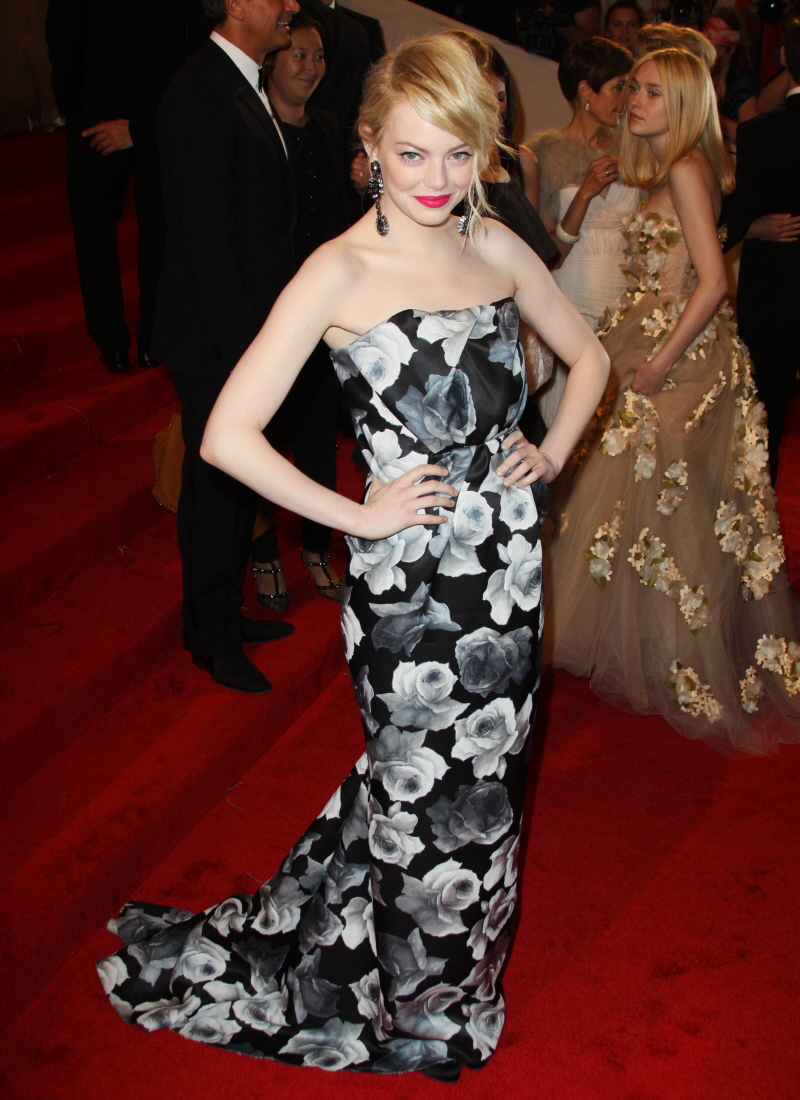 Eva Mendes in Stella McCartney. Love the color, hate the design, hate the DrunkFace.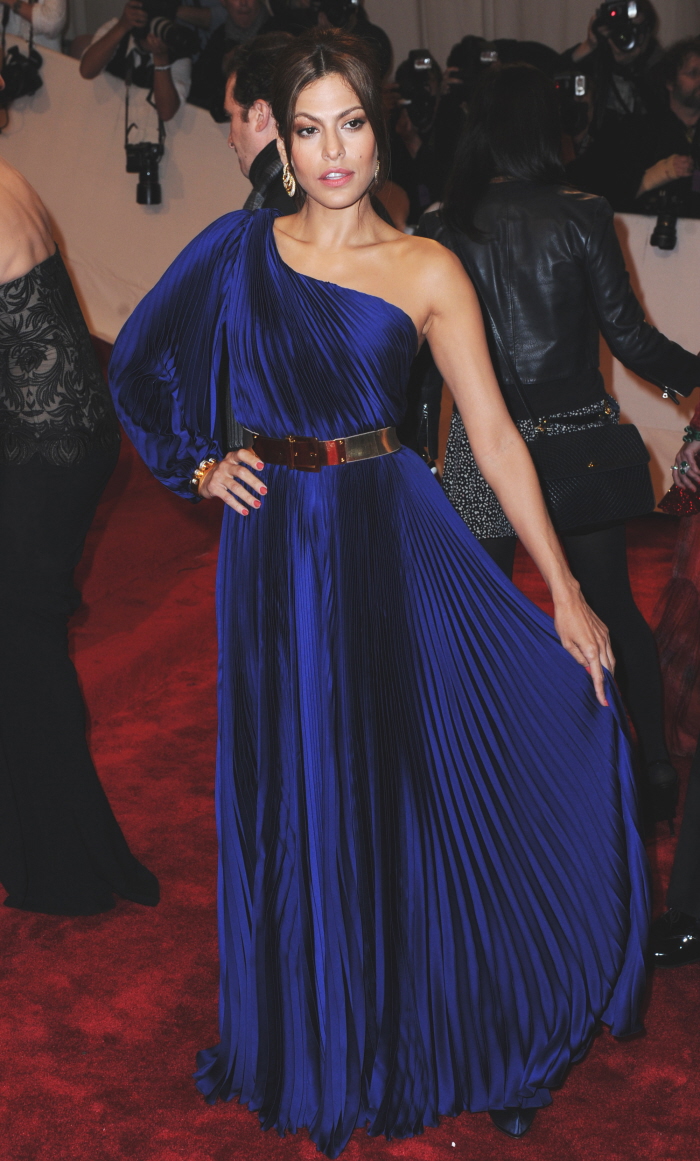 Michelle Williams in Miu Miu. Meh meh, more like. I dub this "The Flock of Seagulls Dress". CHANGE IT UP, MW.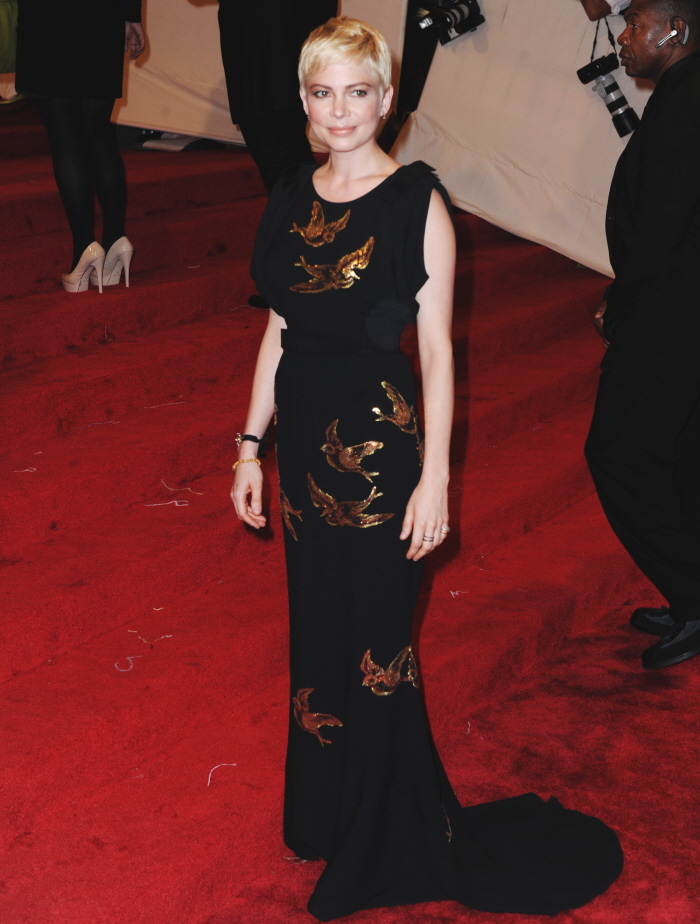 Penelope Cruz in Oscar de la Renta. Considering de la Renta's designs were being jacked all over the place, it's surprising that he chose this black mess for Penelope. Look how odd it is – weird stripes, feather duster train, feather detailing at the hip…? Weird.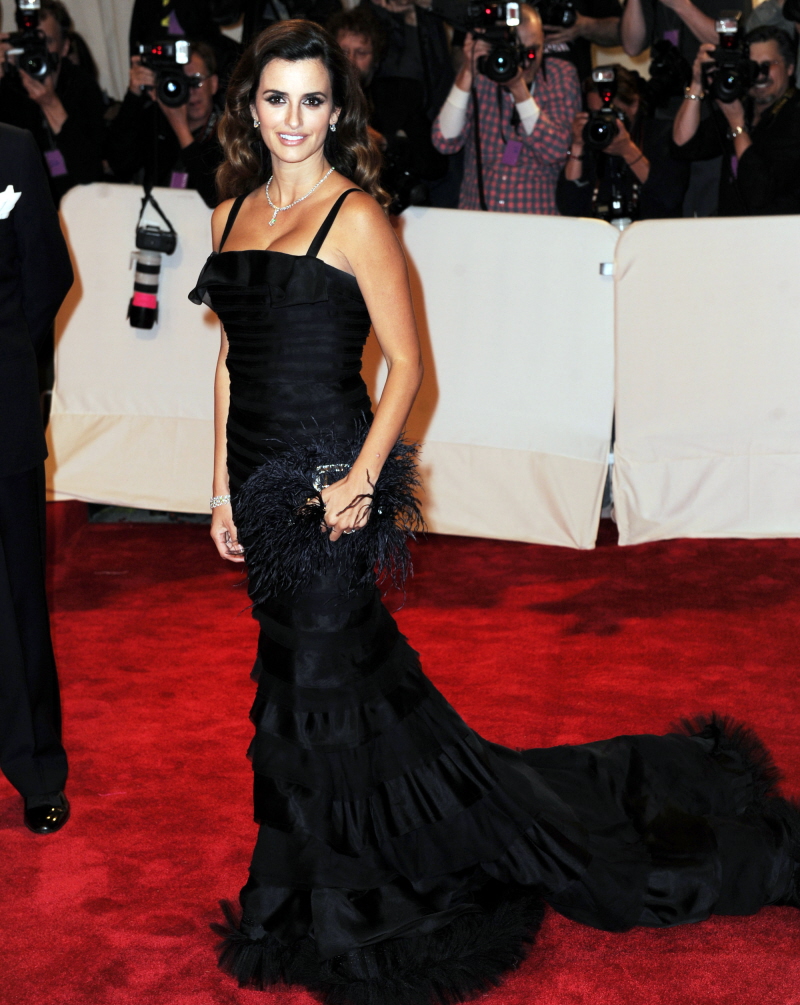 Claire Danes in Calvin Klein. We've seen this look on Claire a million times before. She sticks with simple and classic, and it's starting to feel really boring and safe.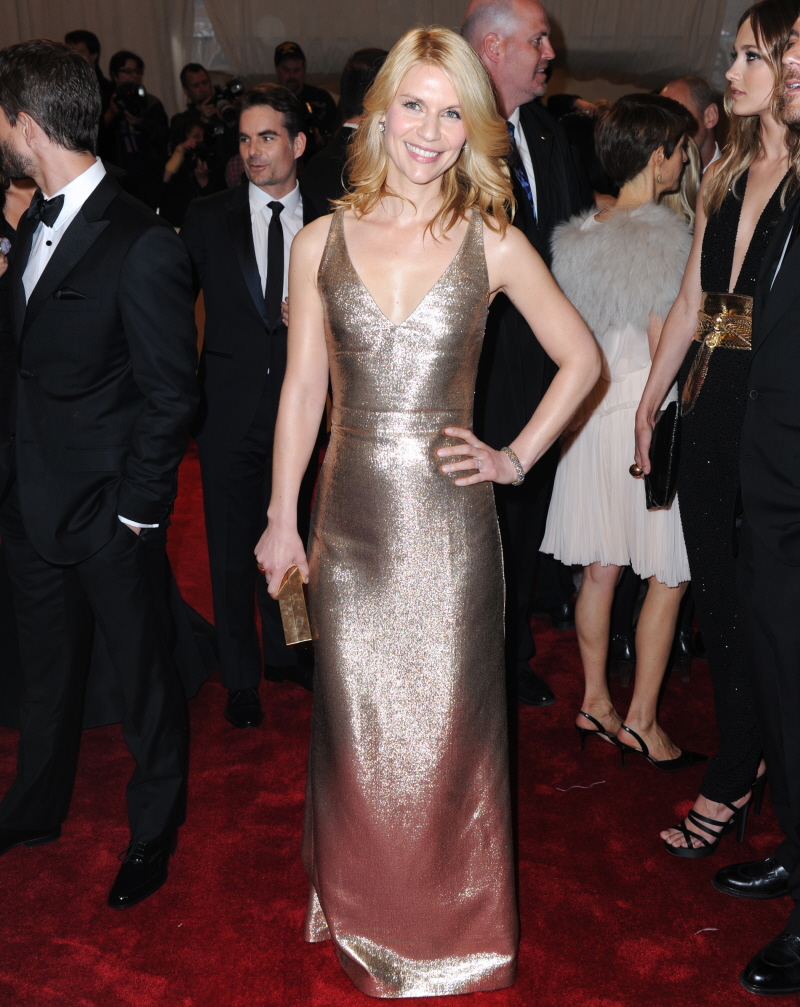 Leighton Meester in Louis Vuitton. The whole ensemble – dress and shoes (and hair) makes her look dumpy and frumpy. Meh. She could look so pretty if she would just get out of this "I'm so high fashion" streak.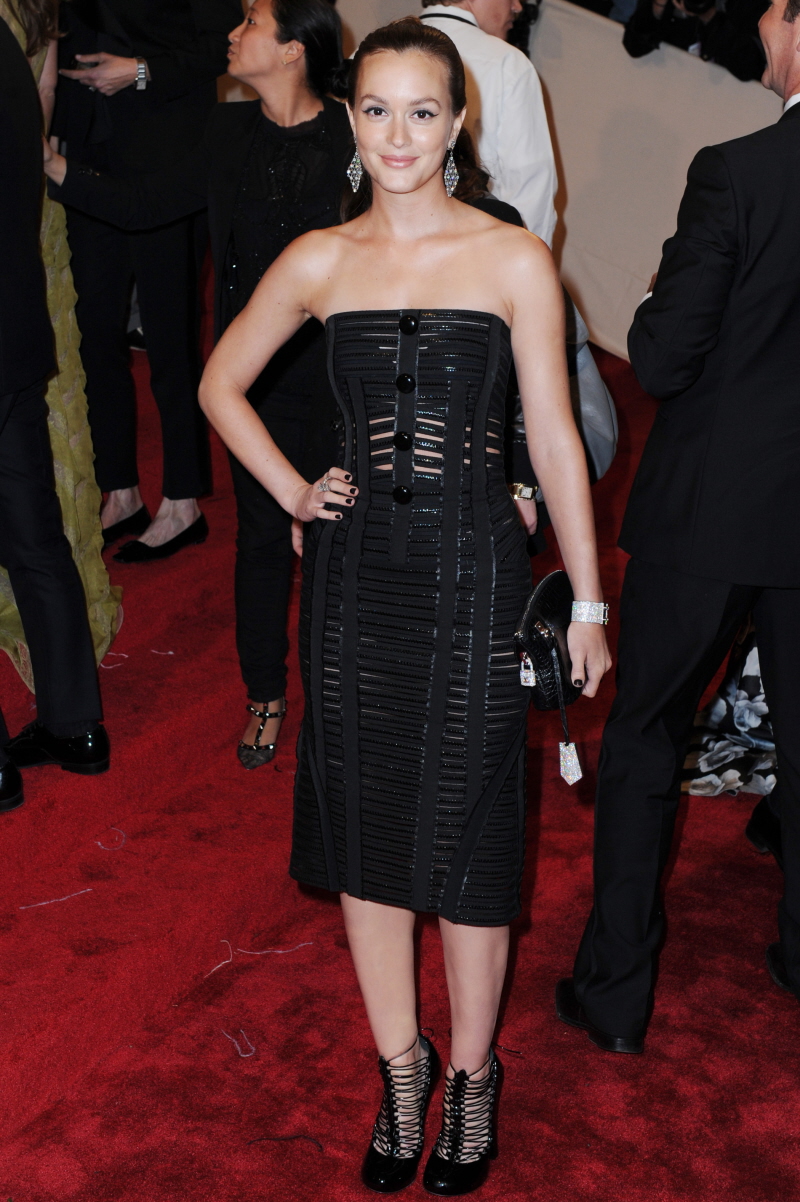 My girl Saoirse Ronan in Rodarte. Beautiful and appropriate for a girl her age. Very pretty.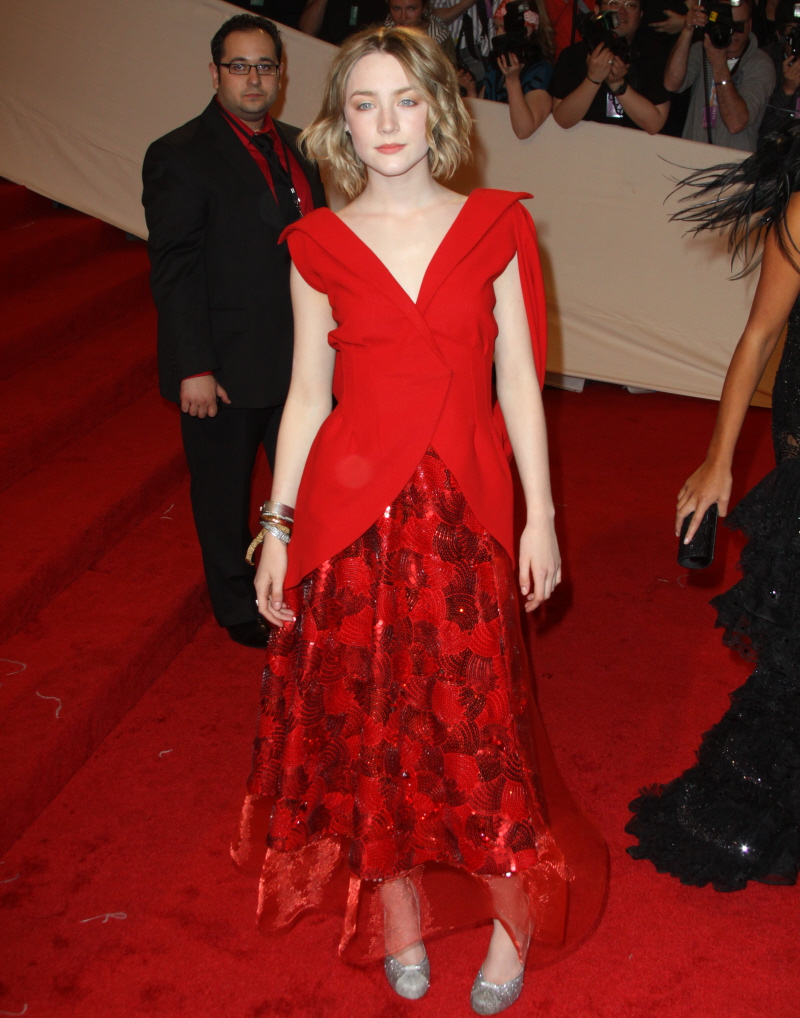 Photos courtesy of Fame.

Written by Kaiser


- Zach Galifianakis is awesome [Buzzfeed]
- Prince at the Billboard Music Awards [D-Listed]
- Bieber's Billboard look [Go Fug Yourself]
- Married to Medicine recap [Reality Tea]
- Celebrity first marriages [Pajiba]
- The last Mad Men baffled a lot of people [Lainey]
- Karolina Kurkova's crazy hot dress [Moe Jackson]
- Jennifer Garner on set [Popsugar]
- Kitten vs. Lizard [CDAN]
- Doetzen Kroes' great butt [Celebslam]
- Shameless star Jeremy Allen White [OMG Blog]
- RIP Ray Manzarek [Bossip]
42 Responses to "Met Gala Extras, Part 2: Salma, Eva, Penelope, Claire & more"