Oksana Grigorieva drops domestic violence complaint against Mel Gibson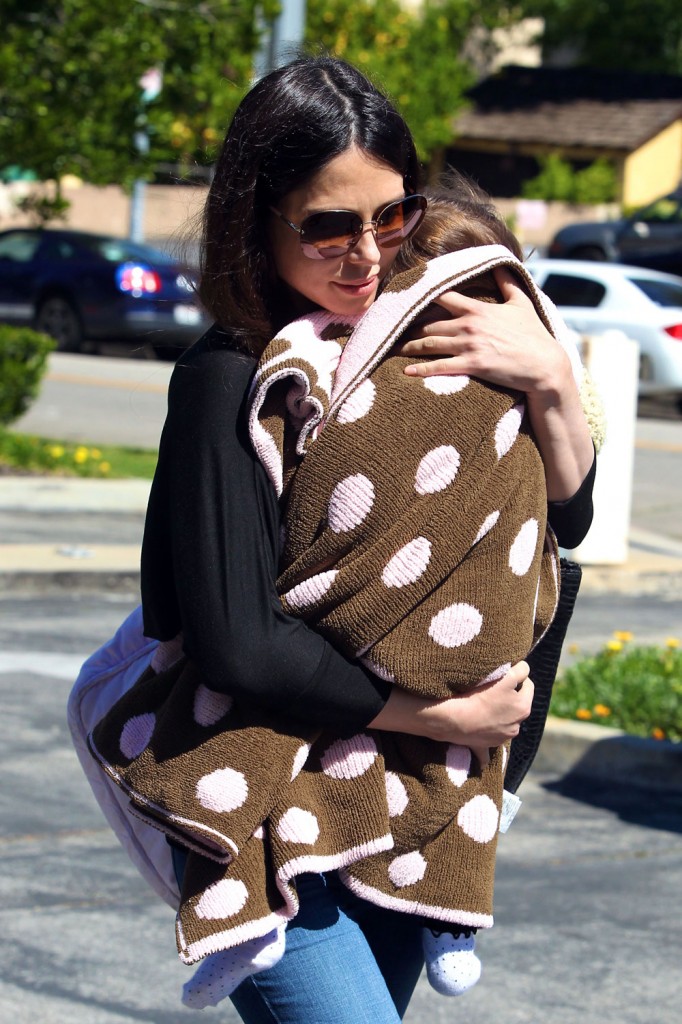 Oksana Grigorieva has dropped the domestic violence portion of her complaint against Mel Gibson. Rumor has it that she's doing it to show the judge that she's serious about peacefully negotiating custody of her 18 month-old daughter with Mel, Lucia. Of course this leaves the field wide open for people to get judgy about Oksana and claim that Mel never hit her, despite the fact that we've heard audio of him admitting to it and saying she deserved it, he's admitted to slapping her, and we saw photos of the "alleged" damage he did. Maybe Oksana just wants to move on at this point, and she could be sick of paying her high priced lawyers as well.
TMZ and Radar have conflicting reports about this, since TMZ's sources are obviously Mel's people and Radar's source is Oksana. TMZ claims that Oksana is bothering Mel and trying to talk to him when they have custody handoffs, and if that's the case it sounds perfectly reasonable. They're trying to co-parent a child together and she probably has a few things she wants to discuss with Mel about their daughter.
Radar quotes a source who says that Oksana "has no interest in communicating directly with Mel or getting back together with him. She doesn't see the need to speak with him." Their source (Oksana) goes on to say that while Oksana did let a protection order against Mel lapse, she's only doing it to show that she has Lucia's best interests in mind. They also remind us "that she walked away from a $15 million settlement, too, because she is a good parent."
I'm team toddler on this one. After watching some interviews with Oksana I understand the criticism against her. She didn't appear truly frightened or genuine and her story was somewhat sketchy. It seems unfair to nitpick her, though, and to say that she's not acting the victim role well enough. The tapes had Mel saying some outrageous threatening things and there's no excuse for what he said or did to her. That was despicable and clearly abusive.
Before I read these reports that Oksana and Mel weren't communicating I assumed they were back together, however. Mike Walker reported in the National Enquirer two weeks ago that a witness saw Oksana and Mel holding hands in Malibu. He wrote:
According to a reliable source who was out running around in the Malibu hills area known as Serra Retreat, he suddenly turned a corner and ran smack into mercurial movie star Mel Gibson – who was strolling peacefully and affectionately arm-in-arm with ex-mistress/baby-momma/supposed mortal enemy Oksana Grigorieva… My source, who knows Mel slightly but is not a professional reporter, did not dare ask the burning question: "Why?" Mel, who owns two homes in the area, just nodded and moved on.
[From The National Enquirer, print edition, Mike Walker's column May 2, 2011]
If that's true it kind of puts this whole thing into perspective doesn't it?
Oksana is shown out with Lucia on 3/10/11. Credit: Fame. Mel is shown outside of court on 3/11/11. Credit: WENN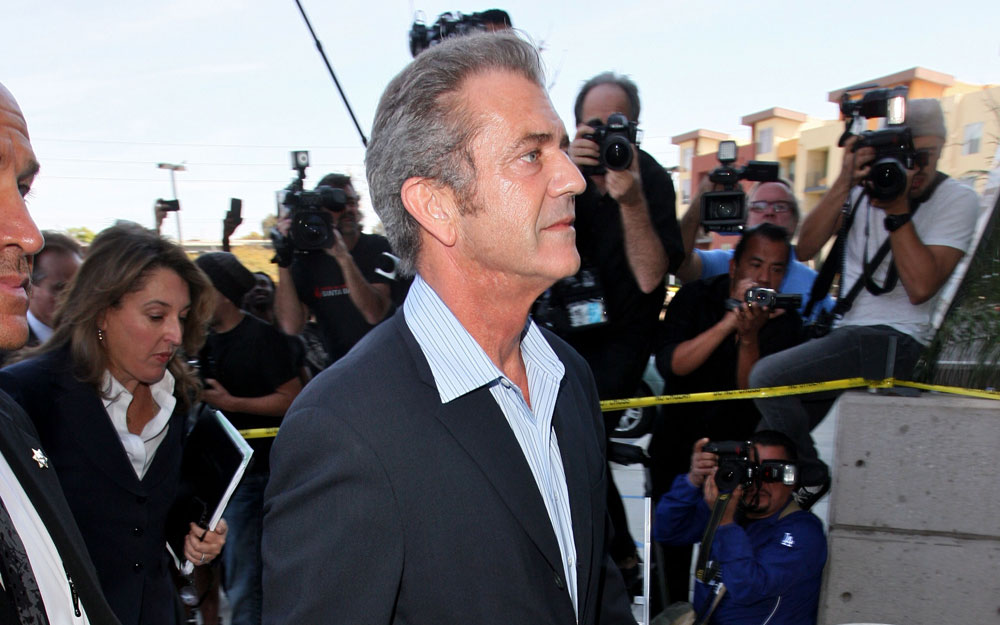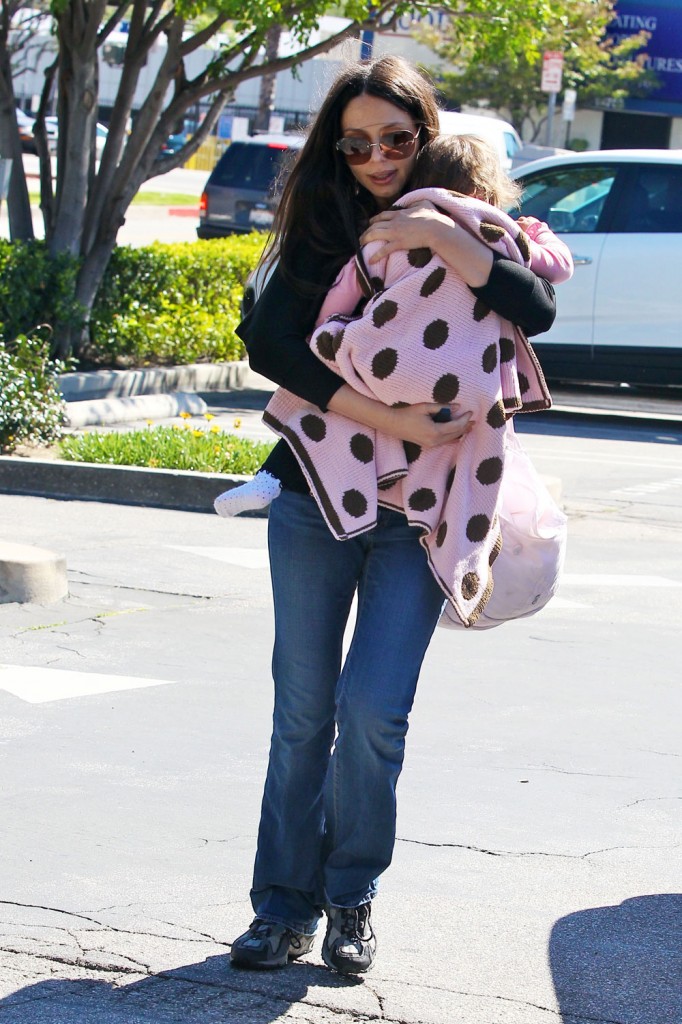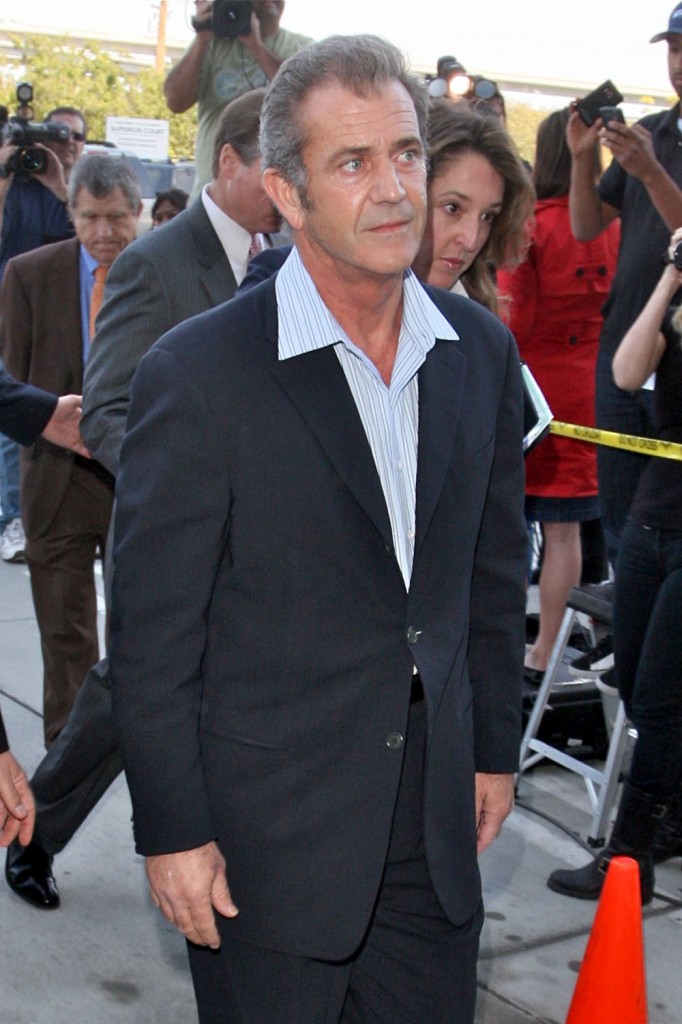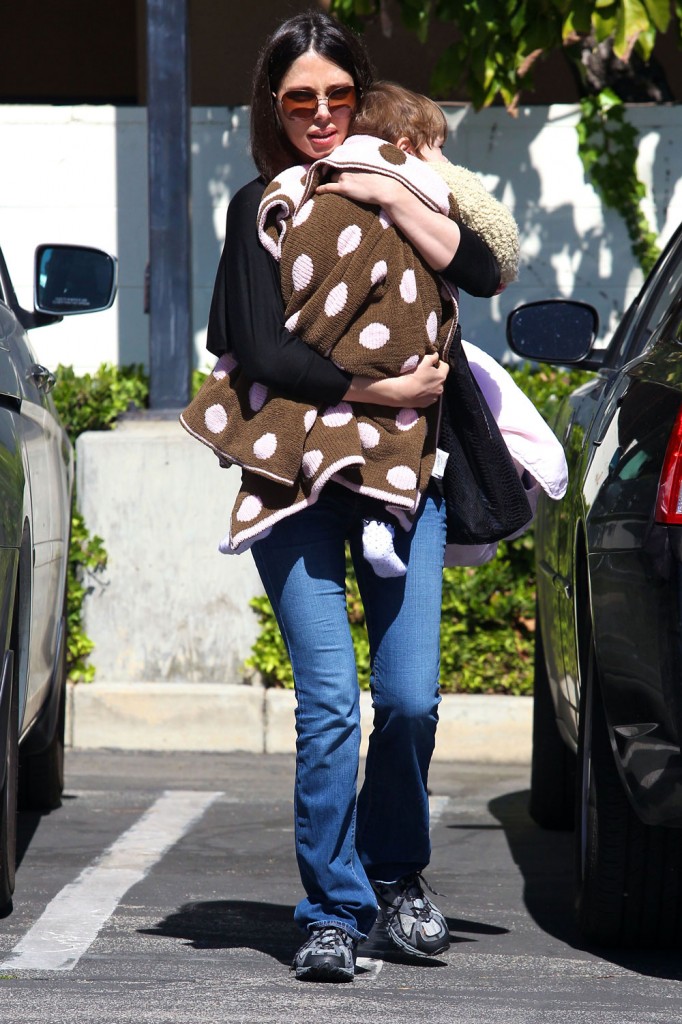 Written by Celebitchy

Posted in Custody battles, Mel Gibson, Oksana Grigorieva

- Mariah Carey lip synced on American Idol [CDAN]
- Colin Firth is looking good [Lainey Gossip]
- Internet celebrity charged with murder! [D-Listed]
- What is Paz Vega wearing? [Go Fug Yourself]
- New bachelors on The Bachelorette [Reality Tea]
- Goodbye to The Office [Pajiba]
- Bachelor Sean's fiance cheats on him [Evil Beet]
- Britney Spears out with her man [Popsugar]
- Nina Dobrev works it [Popoholic]
- Cindy Crawford needs to lay off the 'tox [Celebslam]
- Who said it: Carrie Bradshaw or The Dalai Lama? [Buzzfeed]
27 Responses to "Oksana Grigorieva drops domestic violence complaint against Mel Gibson"