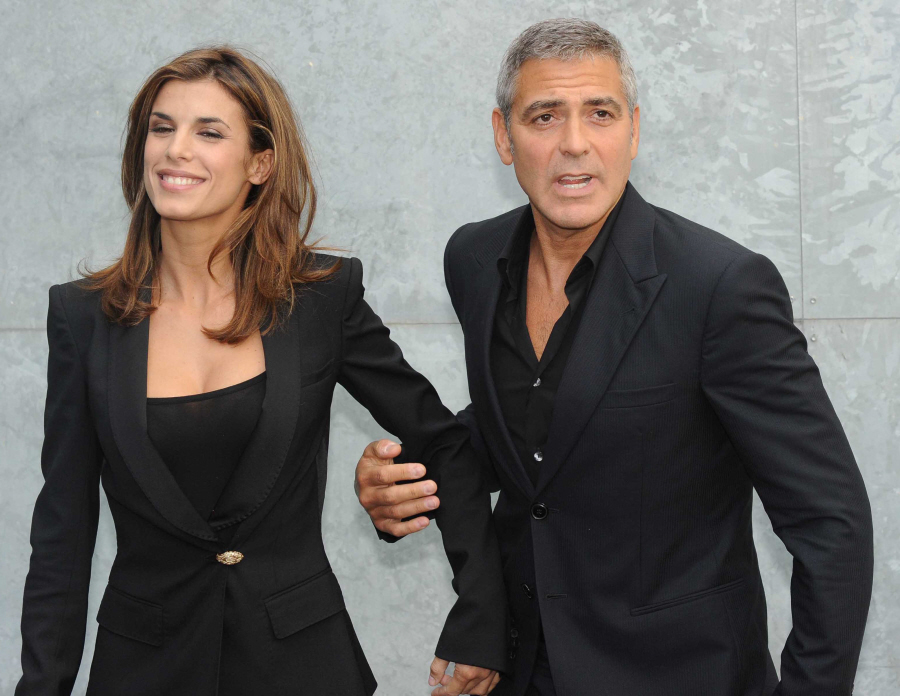 I just wanted to point out the oddness of the recent activities of George Clooney and Elisabetta Canalis. It was just Wednesday when Eli's Chi Magazine interview was released, and she seemed to be talking out of her magnificent Italian ass about how she sees herself getting married (HINT) and having babies (HINT) and how she and George are so amazing together, they never get bored (bondage) and… well, it all sounded a lot like a woman who was quite full of herself, and quite comfortable with pushing the "next step" issue with Clooney, publicly. Usually, this is exactly when he dumps 'em. But we've said that so many times before, and honestly, I've completely accepted that Elisabetta has something "special" (HINT) that Clooney just can't get enough of, and that she's going to be around for the foreseeable future. Isn't it weird then that this is the week that In Touch Weekly runs a big breakup report?
After two years spent romancing Italian TV star Elisabetta Canalis, George Clooney may soon be on the market again.

"They're taking a break," a friend of the actor reveals to In Touch. "They're trying to figure out what their next step should be, but they both seem ready to move on."

They haven't been spotted in public together since early May, when they celebrated George's 50th birthday, and although he was free, he didn't accompany Eli to Cannes. Friends say George's commitment phobia was likely a factor in this split.

"He's not dumping her and she's not dumping him… it's just that they're no longer as excited about each other as they were in the past.

Yes, Elisabetta is one of the most beautiful women on the planet [Editor's note: WTF?], but apparently that still wasn't enough to hold fickle George's attention.

As a friend says, "The spark between them is gone."
[From In Touch Weekly, print edition]
Of course, this is all in direct contrast from Elisabetta's new quotes, fresh from the…er, horse's mouth (sorry). According to Eli, they never get bored. They are living in a fairytale together, a fairytale likely involving sex so kinky, I don't even know how to describe it.
To make matters more interesting, yesterday Eli and George were photographed very much together in Milan. Arm in arm. A very public signal, immediately after Eli's interview went worldwide, that he's cool with what she said, and that they are still together. Clooney's rep even went to Gossip Cop to deny ITW's story: "The truth is George and Elisabetta are in Como together. They [In Touch] would have known that if they had done their homework."
You know what's interesting, though? I swear this is the same breakup pattern that Clooney has used in the past, notably with that Sarah Larson chick. Didn't he do something similar? There were weeks where no one saw them together, followed by speculation that they were over, followed by denials both formal and informal, and then BAM, split. I'm not saying that's what happening here, because, obviously, Eli has proven herself the exception to the rule thus far. But it's interesting. Am I alone in wondering to myself, "Hm… I wonder if she has some dirt on him?"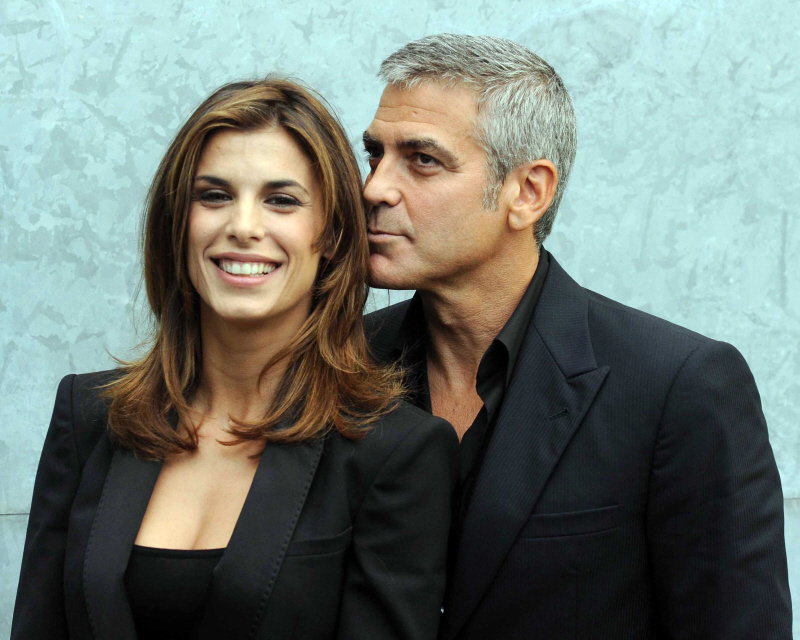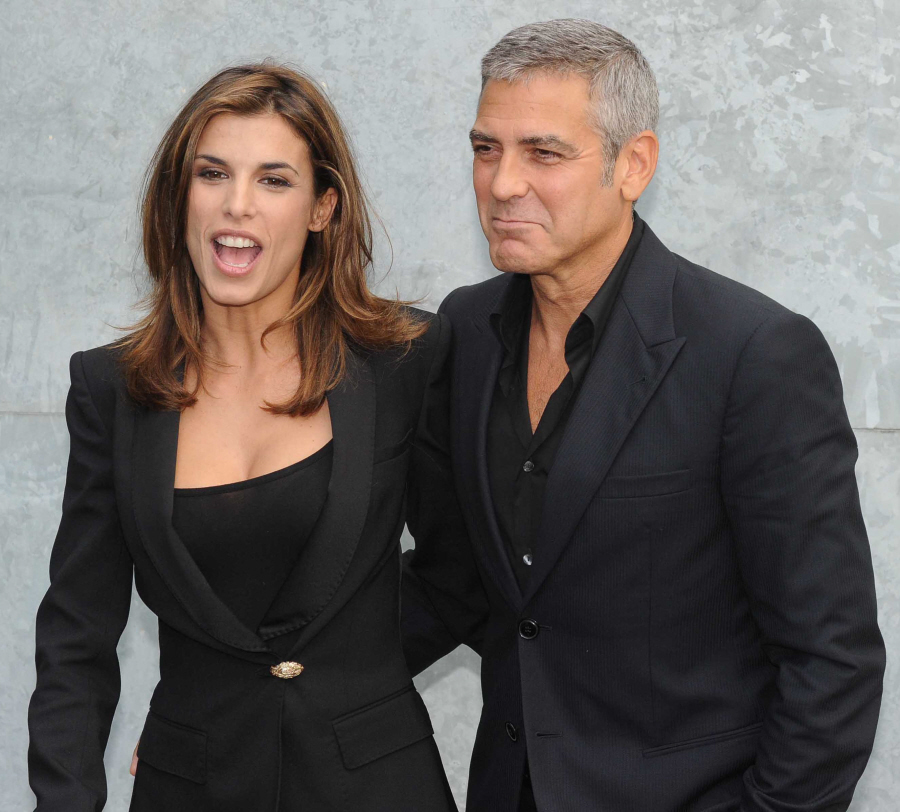 Photos courtesy of Fame.