Victoria Beckham is pulling an Ivanka Trump: "Maternity leave – what's that?"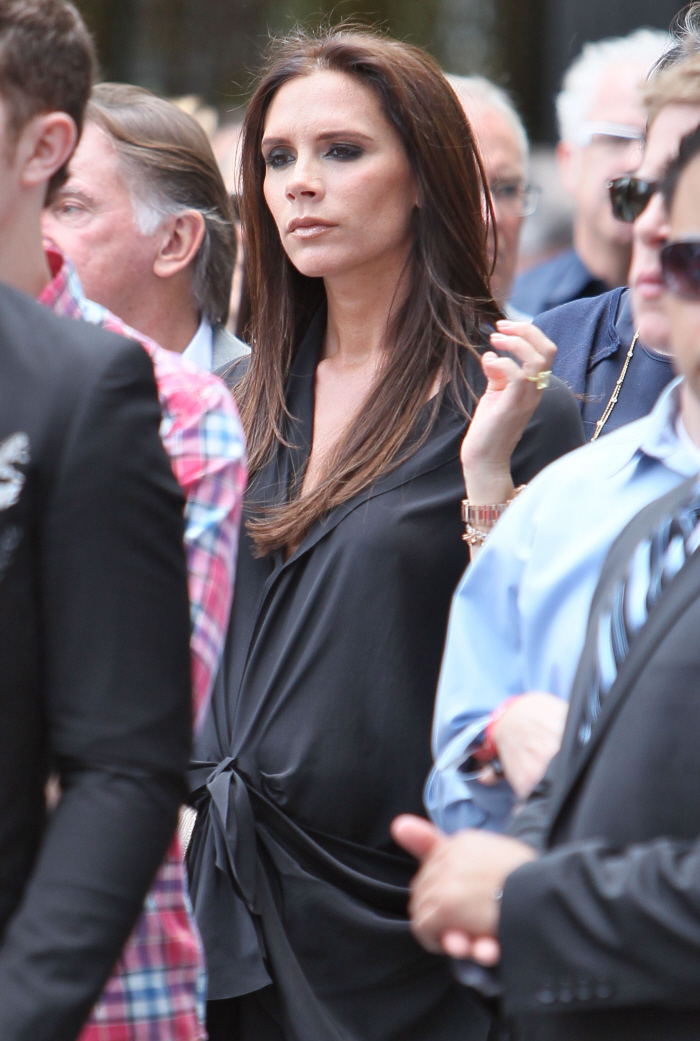 Because I so rarely actually hear Victoria Beckham's voice, I often substitute her voice (in my mind) with Patsy Stone's from Absolutely Fabulous. I was just reminded of that when I was looking at these photos. Victoria is always doing Patsy's pout and I can imagine her screaming "OY!! PEANUTS!" Anyway, Victoria gave an interview to Glamour UK, and she talked about how she's pulling an Ivanka Trump. Meaning that Victoria doesn't know about this whole "maternity leave" situation. Only Ivanka sounded kind of delusional, where Posh sounds nice – and after all, this is her fourth kid. She knows what's up:
Victoria Beckham has revealed that she will continue working right up until her daughter is born next month. The singer-turned-fashion designer, who is eight months pregnant with her fourth child, told GLAMOUR magazine that she has no intention on slowing down, until her baby daughter is born.

The star joked: "Maternity leave – what's that? I've been working incredibly hard so I'm prepared for next season. "

Victoria, who is already mum to Brooklyn, Romeo and Cruz, said that normal working mums could relate to her plight, commenting: "Being a working mum is hard – I think women can relate to me when I say it's like juggling glass balls."

However, the star, who took home the coveted Accessory Designer of the Year gong at the GLAMOUR Women of the Year earlier this week, insisted that she doesn't see her clothing line as a job, saying: "My husband and children will always be my priority. But for me, what I do professionally doesn't feel like a job – it's my passion."

She later added: "It's been a really exciting time for me. It's my passion to make women look and feel beautiful and the highest compliment I can receive is when women enjoy what I'm doing."

Beckham is expected to give birth to her first daughter, with husband David Beckham, on 4 July in their adoptive home of Los Angeles.
[From Glamour Magazine]
Ah, it sounds like she's going to take time off when the baby comes, but she's working up until she goes into labor (or gets induced, whatev). And besides, how much is there really to do at her fashion line? Just look at what Roland Mouret is doing and add a few Posh-isms.
By the way, I meant to mention this in the Kate Middleton story, but it's pretty much established that William and Kate will be spending some time with David and Victoria while in LA. Here's the thing – Victoria is likely due around the fourth of July (Independence Beckham!!), and some tabloids are saying that Victoria is working her C-section around William and Kate's trip!!! Hilarious.
One last thing – I don't really want to get into that story about Gordon Ramsey and Victoria at the restaurant with no substitutions. If you'd like to hear about, go here to Lainey.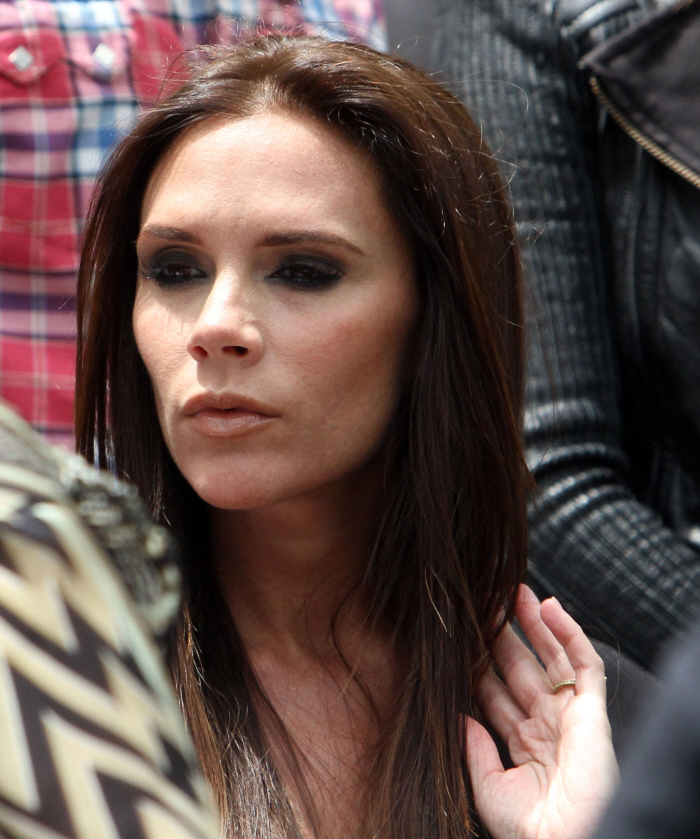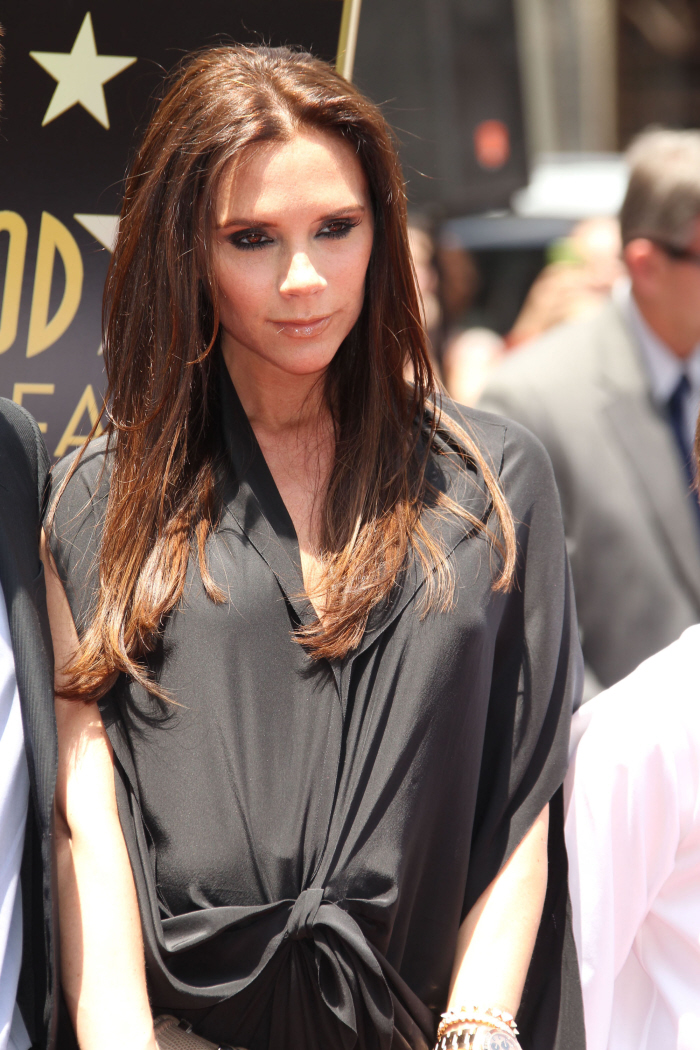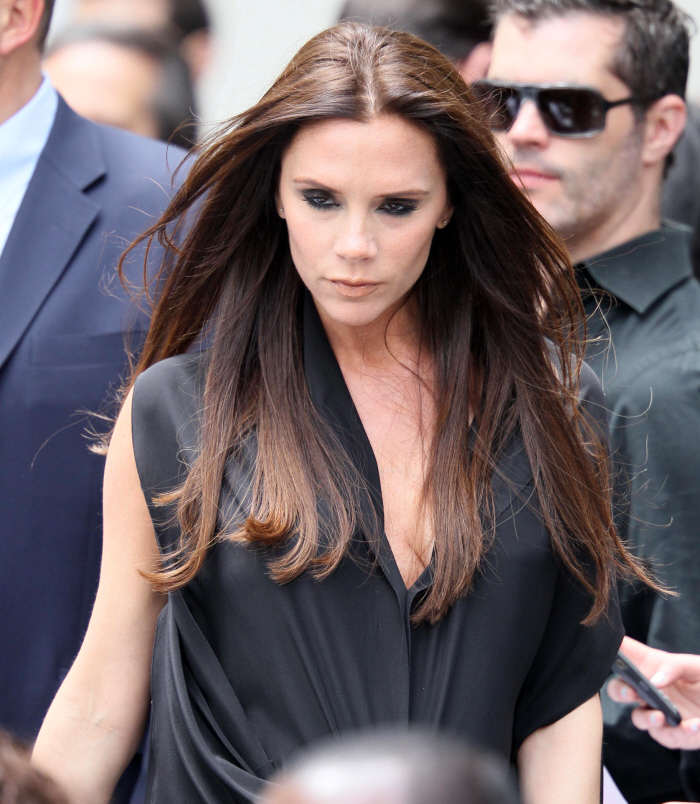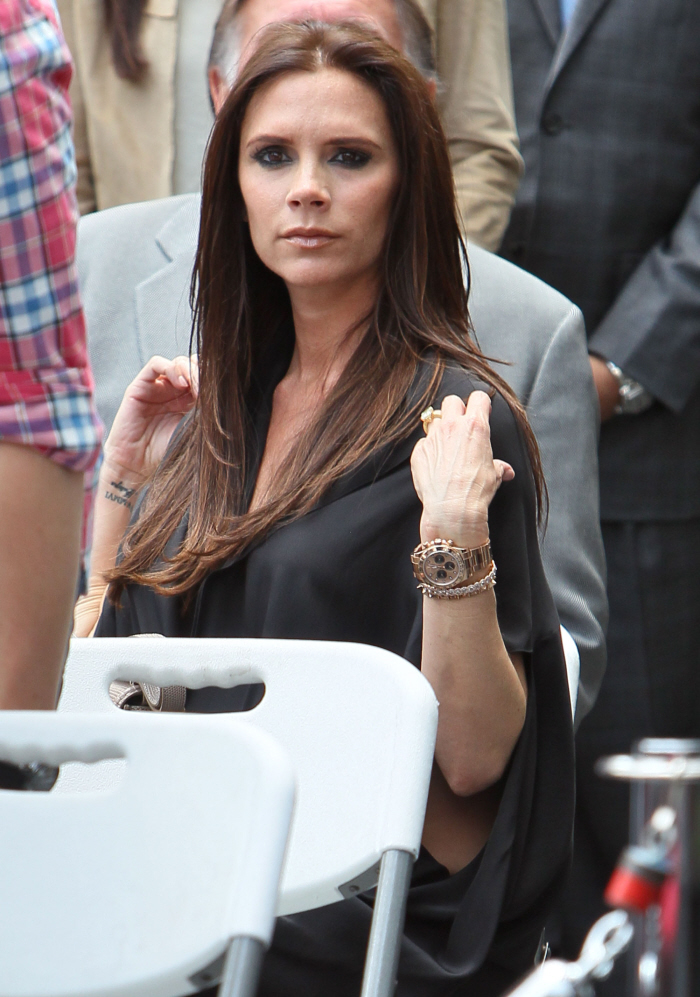 Photos courtesy of WENN.

Written by Kaiser

Posted in Pregnancy, Victoria Beckham

- Who butchered the National Anthem? [D-Listed]
- Rob Lowe never ages [Lainey Gossip]
- What is Vanessa Hudgens wearing? [Go Fug Yourself]
- Summer guide to reality TV [Reality Tea]
- Game of Thrones recap [Pajiba]
- Tan Mom's music video [Buzzfeed]
- Amanda Knox is broke [Starcasm]
- Backstage at the Billboard Awards [Popsugar]
- Miley is still stuck in the 90s [Popoholic]
- Blind Items revealed: Adam Levine [CDAN]
- Hugh Hefner bought Crystal Harris a house [Celebslam]
- What happened to Aimee Teegarden? [The Blemish]
78 Responses to "Victoria Beckham is pulling an Ivanka Trump: "Maternity leave – what's that?""