Angelina Jolie, "Goodness Angel of the World", makes UNHCR trip to Turkey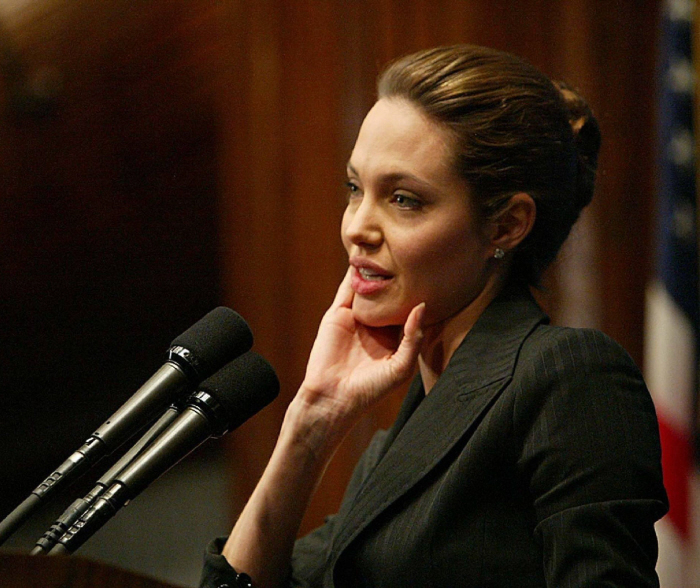 Angelina Jolie is in Turkey today on UNHCR business. She's on the Turkey-Syria border, where she's meeting with some of the thousands of Syrian refugees now living in refugee camps within Turkey. The refugee exodus from Syria has increased over the past months as the Syrian government cracks down on anti-government protests. According to the AP, Jolie is due at a camp in the Turkish province of Hatay, and Turkish authorities were hanging a banner to welcome her. The banner reads – no joke, I swear – "Goodness Angel of the World, Welcome." Seriously. Here's more:
Actress Angelina Jolie, a longtime goodwill ambassador for the U.N. refugee agency, arrived in southern Turkey on Friday to visit Syrian refugees, a high-profile trip focusing attention on misery faced by ordinary citizens who have escaped violence in turbulent Syria.

Jolie, who is scheduled to visit the Altinozu refugee camp, arrived at the airport in Hatay and was greeted by officials, according to the state-run Anatolian Agency.

Hatay provincial officials had vans for the trip to Altinozu, and "toys unloaded from the plane were loaded to one of the vans in her convoy," the agency reported.

More than 9,600 Syrian men, women, and children have fled their country for Turkey to escape violence, including a military offensive in the Jisr al-Shugur area.

Refugees at Altinozu are housed in warehouses at an old tobacco factory, and they staged a demonstration at the camp in solidarity with the many anti-government demonstrations occurring across the border in Syria.

They held up signs that said "Our military is killing its own people, please make it stop," "U.N., help us please" and people chanted "stop killing children" and other anti-regime slogans.
[From CNN]
Angelina likely scheduled this trip to draw extra attention because of World Refugee Day, which is Monday. I'm still hoping she gives a major interview for the occasion, and I saw on CNN this morning that they have a reporter on the trip too, so maybe CNN will get the interview. Here are some raw videos (from Turkish television) of Jolie's arrival in-country: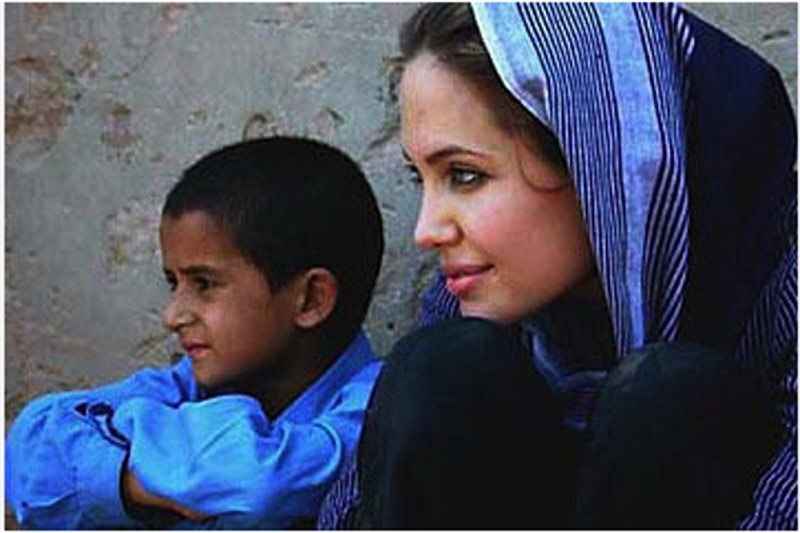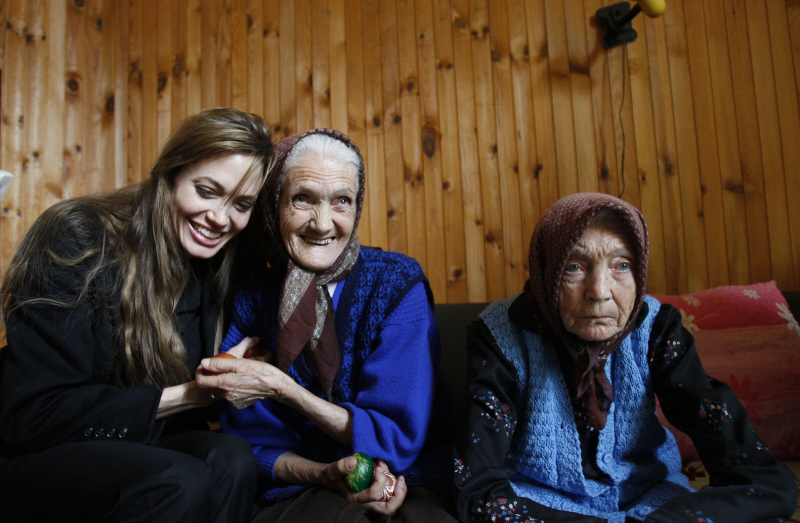 Photos courtesy of WENN.

Written by Kaiser

Posted in Angelina Jolie

- Zach Galifianakis is awesome [Buzzfeed]
- Prince at the Billboard Music Awards [D-Listed]
- Bieber's Billboard look [Go Fug Yourself]
- Married to Medicine recap [Reality Tea]
- Celebrity first marriages [Pajiba]
- The last Mad Men baffled a lot of people [Lainey]
- Karolina Kurkova's crazy hot dress [Moe Jackson]
- Jennifer Garner on set [Popsugar]
- Kitten vs. Lizard [CDAN]
- Doetzen Kroes' great butt [Celebslam]
- Shameless star Jeremy Allen White [OMG Blog]
- RIP Ray Manzarek [Bossip]
101 Responses to "Angelina Jolie, "Goodness Angel of the World", makes UNHCR trip to Turkey"