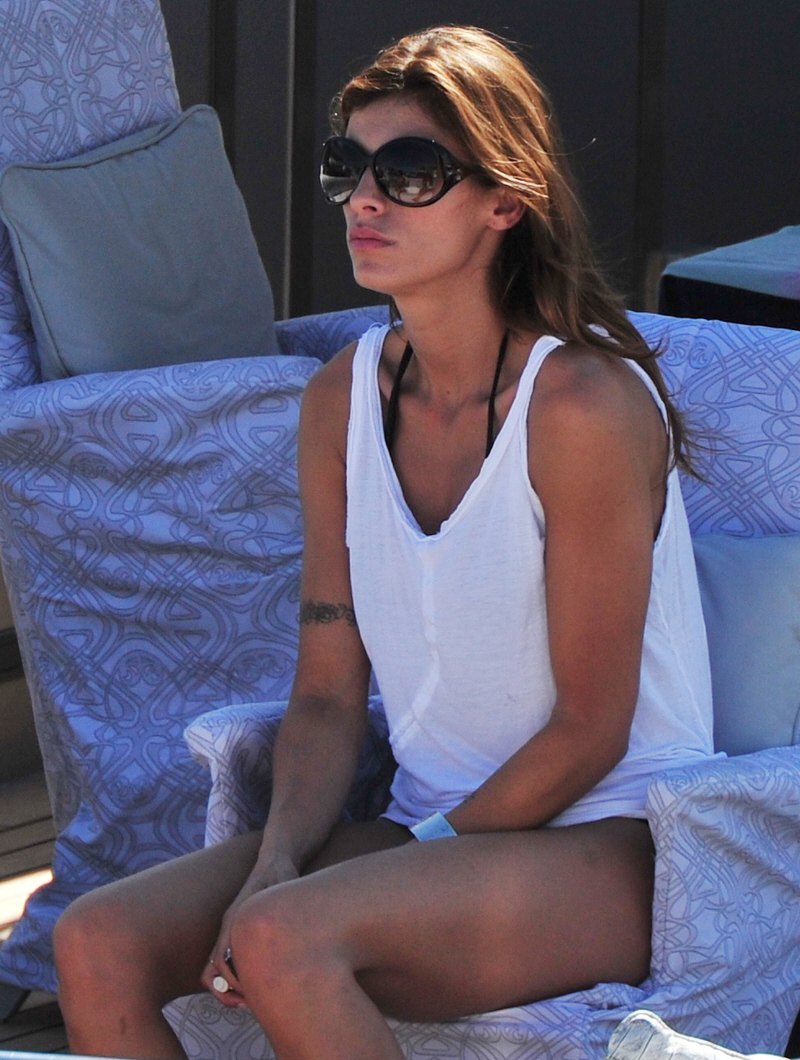 You know what's surprising? It's been a week and Elisabetta Canalis still hasn't given a big interview about her split from George Clooney. My recommendation for her was to do it quickly, because we, the global gossip audience, won't give a crap about her two months post-split. I think that in Elisabetta's mind, though, she's a huge star with her own fan base, and her fans will wait patiently for her to speak about this. In the meantime, we've been amusing ourselves with reports about how Clooney dumped her (a fight in which he basically kicked her out of his house) and how Elisabetta basically just "drove him nuts." Now we have a report – courtesy of Us Weekly's translation of Vanity Fair Italy, from Elisabetta's mom. According to Mother Canalis, Eli is "down in the dumps." Isn't that an English idiom? Do Italians have "down in the dumps" too?
Molto triste. Elisabetta Canalis's parents have spoken up about her split from George Clooney after two years together.

The 32-year-old Italian model "is very down in the dumps," her mother, Bruna, tells the Italian edition of Vanity Fair. "I've spoken to her, and she is very sad, but these things happen."

Clooney, 50, first met Bruna and papa Cesare, a doctor, during a much-photographed visit to Sardinia last year. "He is a nice guy, good fun," Cesare told Vanity Fair. "We had a good time, but there was a lot of attention and we are not used to it."

Elisabetta's dad admits he's bummed that the handsome American movie star won't be joining the family. "He certainly would have made a good son-in-law, but it's my daughter who has to decide."

Canalis and Clooney have publicly expressed different views on becoming husband and wife; once-married Clooney swore off the institution in a January 2011 interview, while Canalis said in a June chat she is a "firm believer in marriage."

Italian Vanity Fair also reports that Canalis recently stopped by Clooney's Villa Oleandra home in Lake Como to clear out her things. "She had her dog with her and was smoking a lot," one witness said.
[From Us Weekly]
OMG!! "She had her dog with her and was smoking a lot." I would have loved to have seen photos of that. All of it. Elisabetta showing up at Lake Como, kind of tipsy, her belligerent pout strained with wine. She would be holding her dog and blowing smoke rings as her eyes follow Luca and Antonio, the burly, hot Italian movers she hired. "I am over you!" she declares to Clooney, who is watching her with ambivalence. "I don't need you… I could have Luca. I could have Berlusconi! I could have another movie star!" Eli cries through the crescendo of her little dogs' furious barks. Clooney holds out his hand and Eli throws the key at him. "BASTARD!"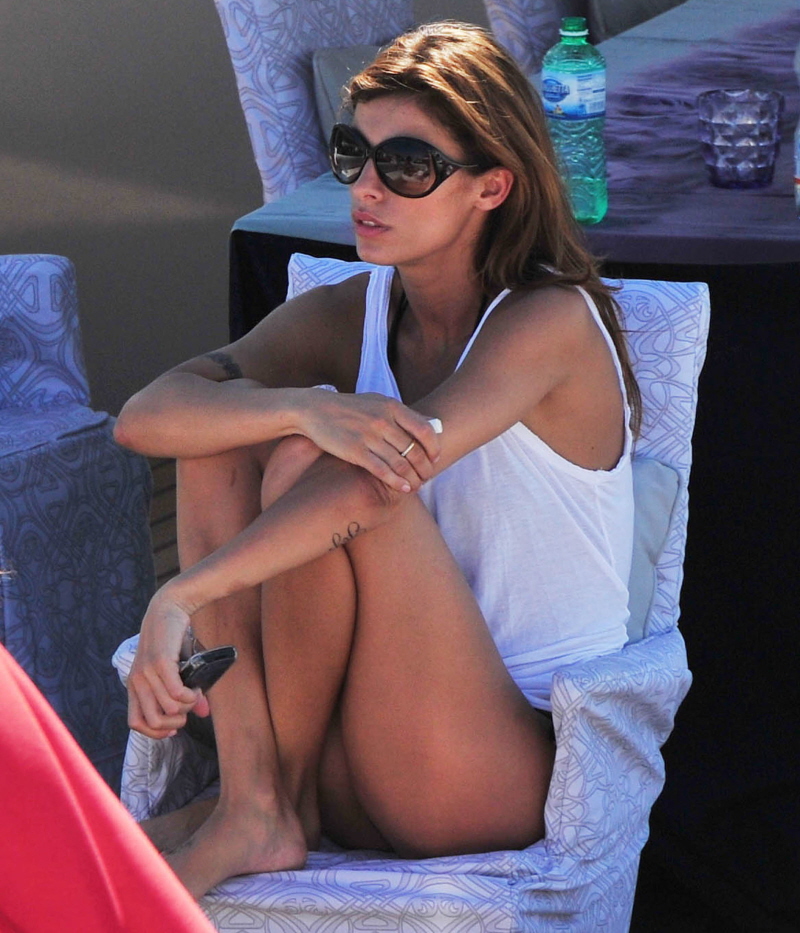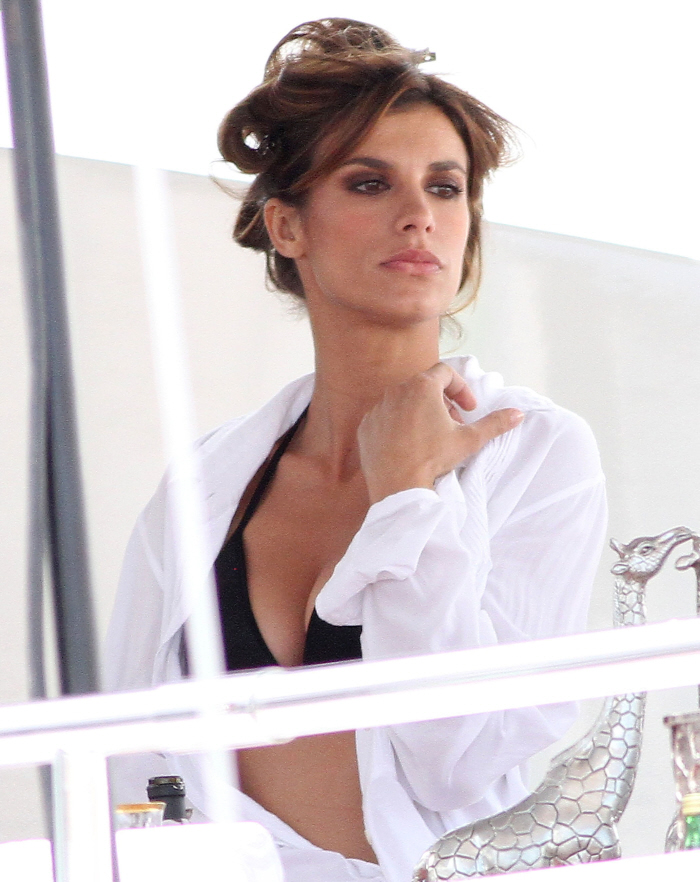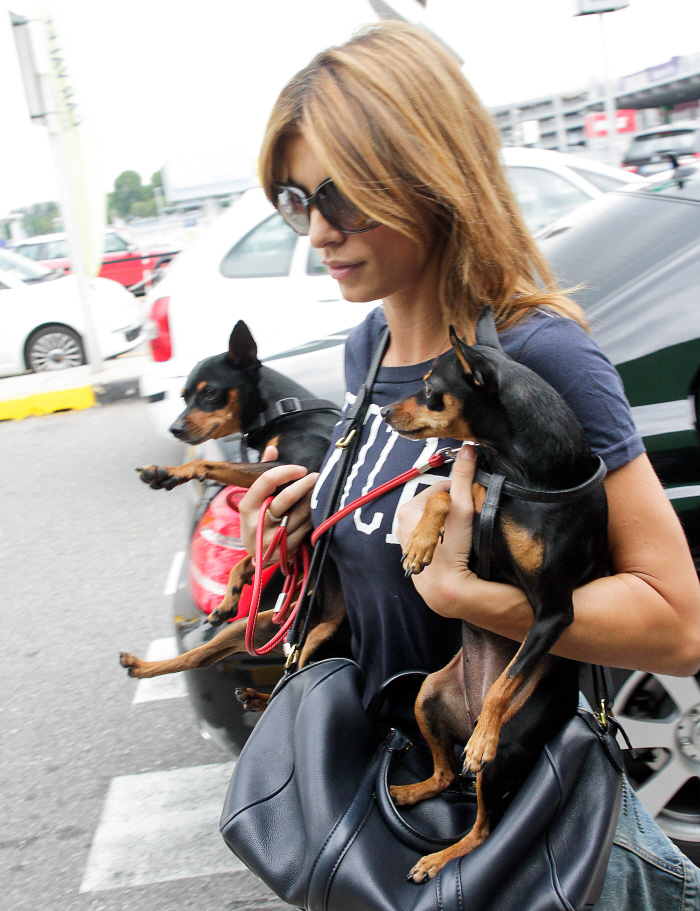 Photos courtesy of Fame and WENN.