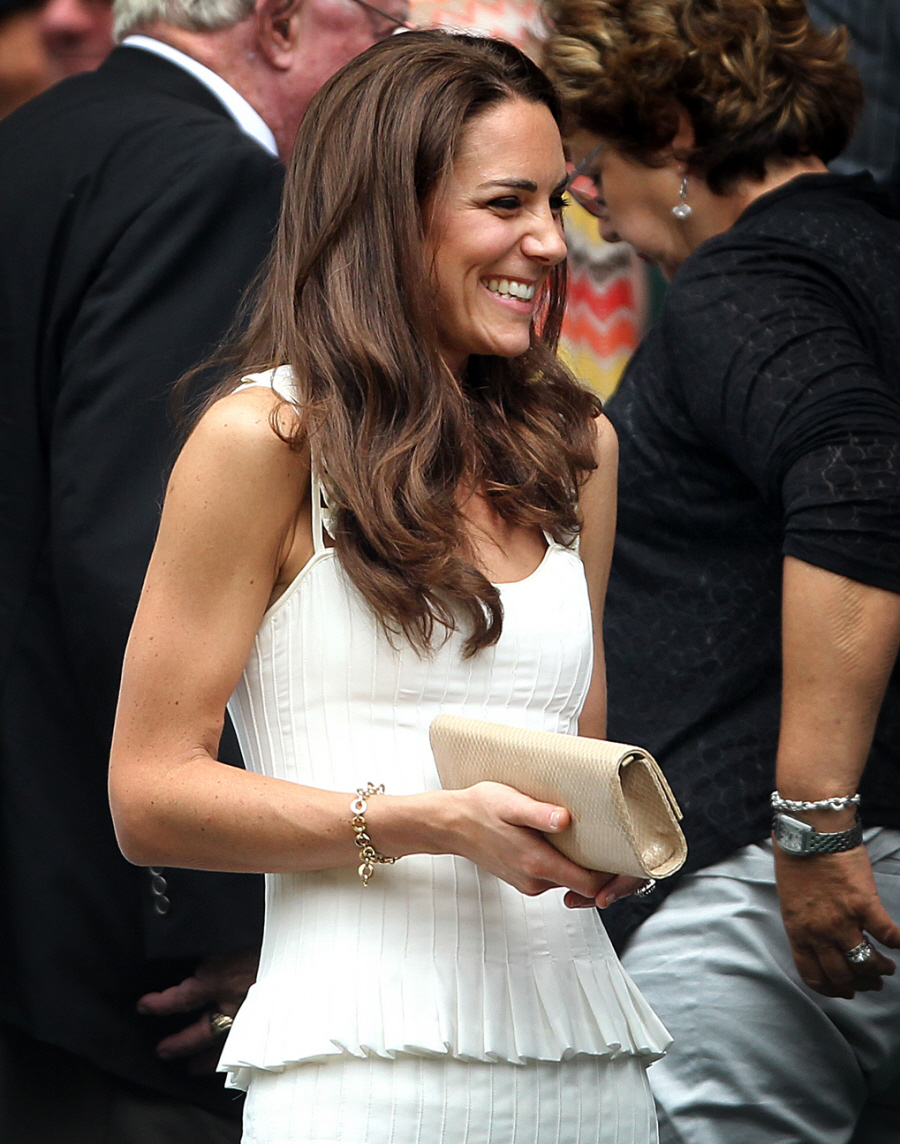 One of the things that bothered me in the run-up to Kate Middleton and Prince William's wedding was that the British and American tabloids were trying to stir up trouble between Camilla Parker-Bowles (the Duchess of Cornwall) and Kate. I tended to believe that while Camilla might not be Kate's favorite person in the world, Kate is totally polite to her de facto mother-in-law. Now it's looking like they're super-close, though. Camilla gave Kate a charm bracelet (seen in these photos) and Kate has been wearing that thing EVERYWHERE.
C is for Catherine, Cambridge and Camilla! A new charm bracelet that Kate has been wearing recently is a gift from her mother-in-law Camilla, Duchess of Cornwall.

Kate, 29, was seen with it prominently dangling from her right wrist when she applauded tennis player Andy Murray at Wimbledon Monday and the previous Saturday, when she and Prince William attended a ceremony with the Irish Guards.

On her left hand, of course, rests Princess Diana's sapphire engagement ring. But it is the newer piece of jewelry, believed to be a wedding present, that's intriguing royal watchers.

The charm hanging from the bracelet has Kate's new cypher of a "C" with a curl on one side, and Camilla's cypher of a "C" below a crown is on the other.

A Palace source confirms to PEOPLE that it was a gift, but wouldn't say more because it's "personal."
[From People]
British sources say that the bracelet was a "personal wedding gift" from Camilla to Kate, but they also note that Kate seems to have two versions of the bracelet, one in yellow gold and one in either white gold or silver. Here's a question: is it somehow weird to give your daughter-in-law (step-daughter-in-law) a bracelet with YOUR initial and her initial? If it was a wedding gift, wouldn't it have been more selfless and giving to give her something with Kate's initial and William's initial? While I appreciate that Camilla is getting along with Kate, it just seems like it's overly familiar or somehow too much. I don't know, though. Maybe it's completely normal.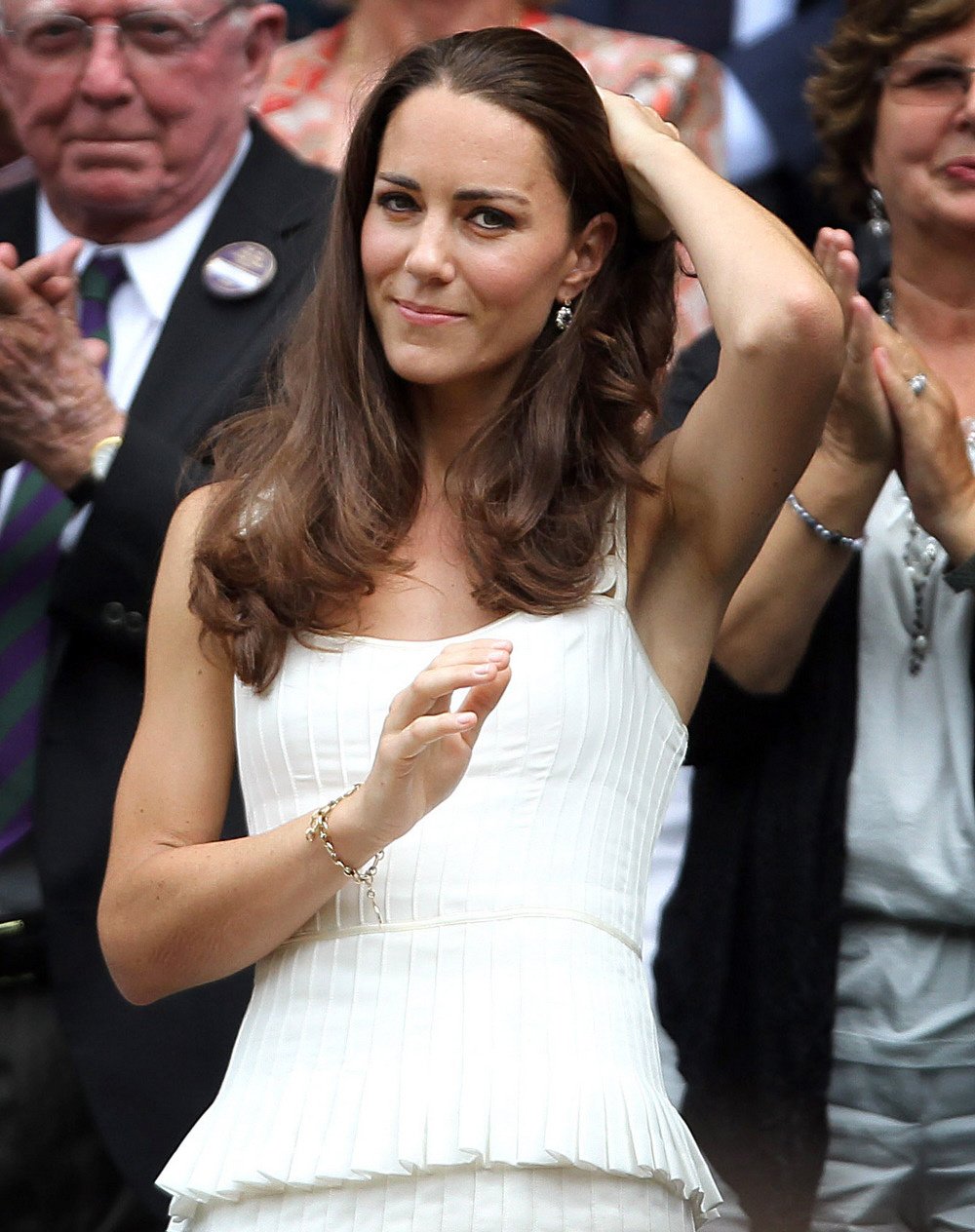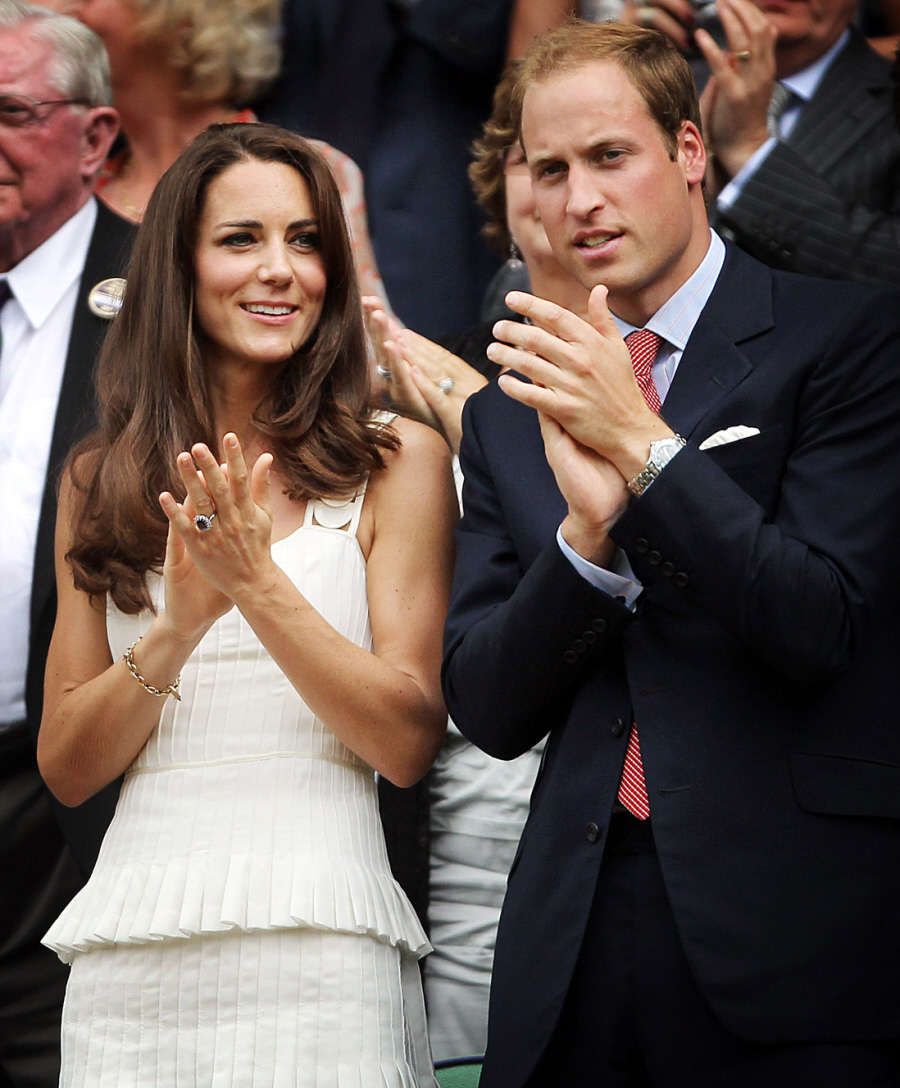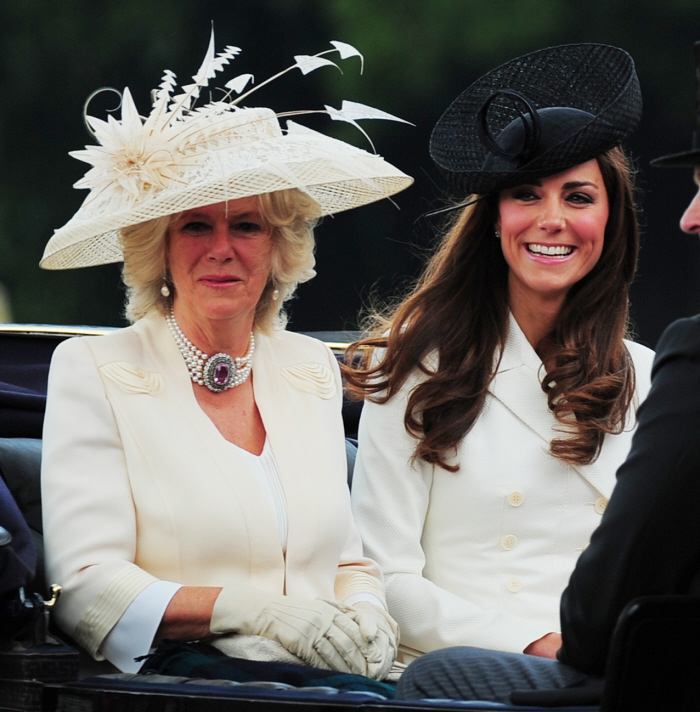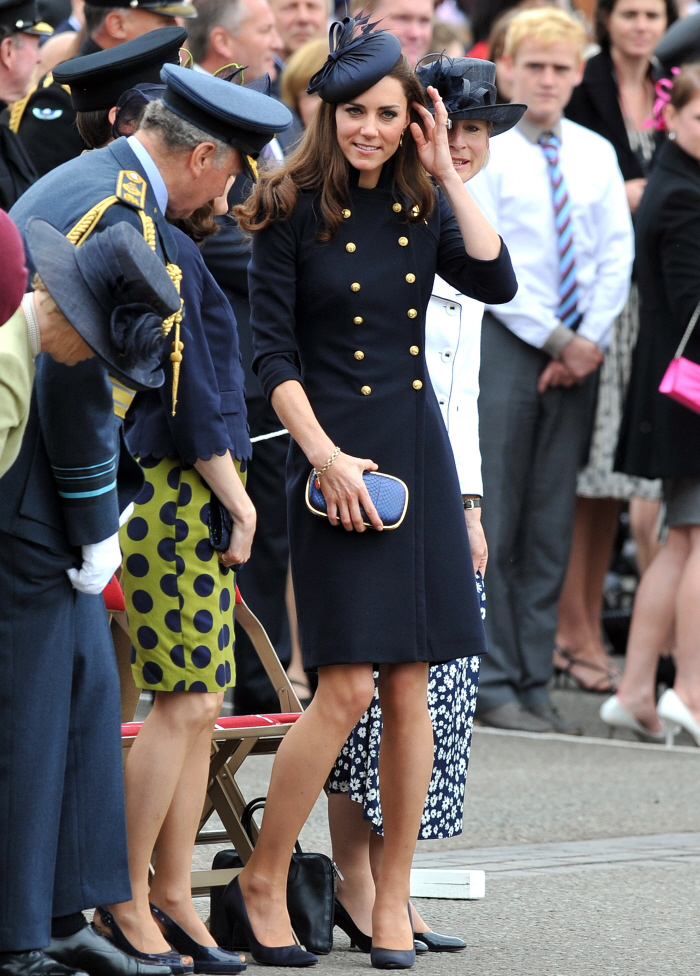 Photos courtesy of WENN & Pacific Coast News.