Is Gerard Butler looking too tanned and manorexic?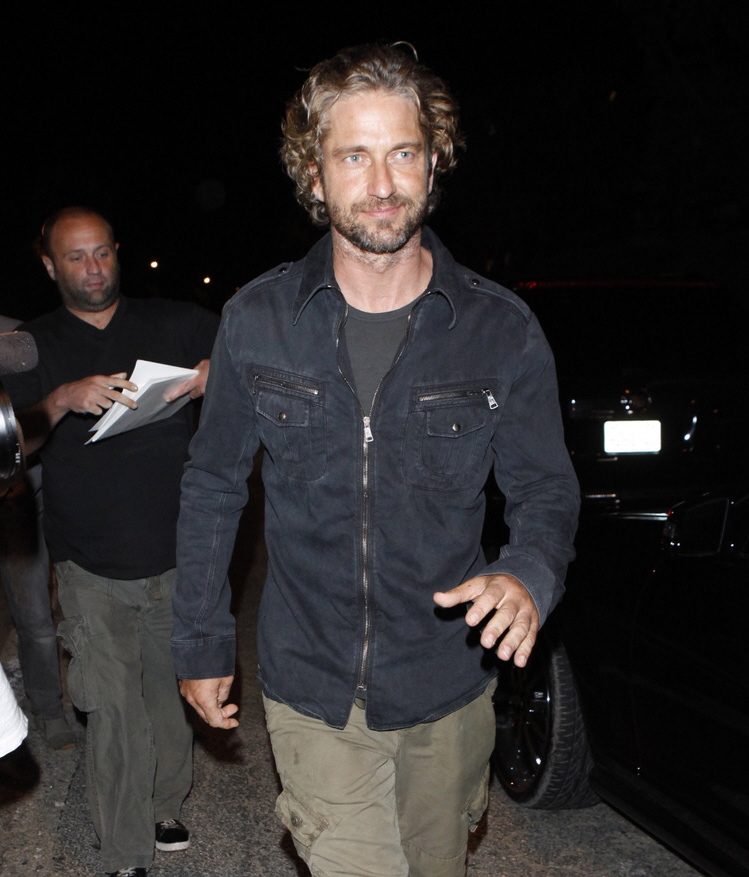 Here are some new photos of Gerard Butler out and about last night in Malibu (giving an invisible woman a good spanking?). The photo agency says he's leaving a friend's party… and he's solo! Perhaps he's meeting up with his leggy brunette random later? Perhaps they left separately? It's odd to me that Gerard would simply go home alone. It's impossible, right? Especially now that he's looking so slim and tan and shag-tastic. Look at his hair!!! I've spent the holiday weekend thinking about David Gandy and how I'm so glad that we Americans aren't being oppressed by such gorgeous English dong, and now here's Gerard and his Scottish hotness. I could be oppressed by Gerard all day long. And then some.
Sidenote: I hate to say it, but I kind of miss his moobs. He was looking really unhealthy for a short while, but over the last year, he's really been slimming down and trying to find the hotness again. But now he looks too tan and manorexic. For my tastes.
In other Butler news, Ashley Greene and Jessica Biel are still trying to convince us that they're "dating" Gerard, not that he just hit it and quit it. Meanwhile, he's been spotted with a "mystery female" in Malibu. And no, I'm not in Malibu. Sigh…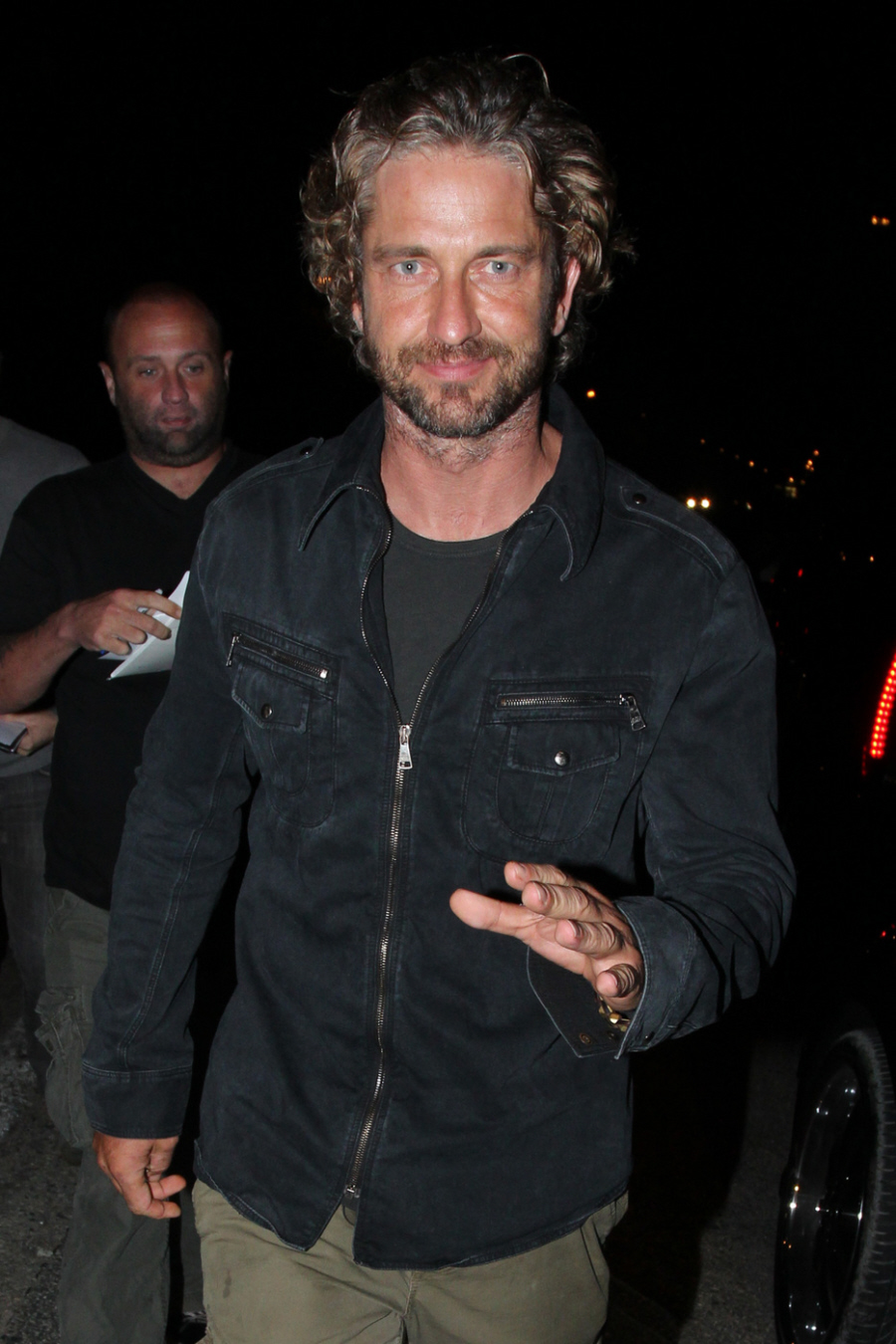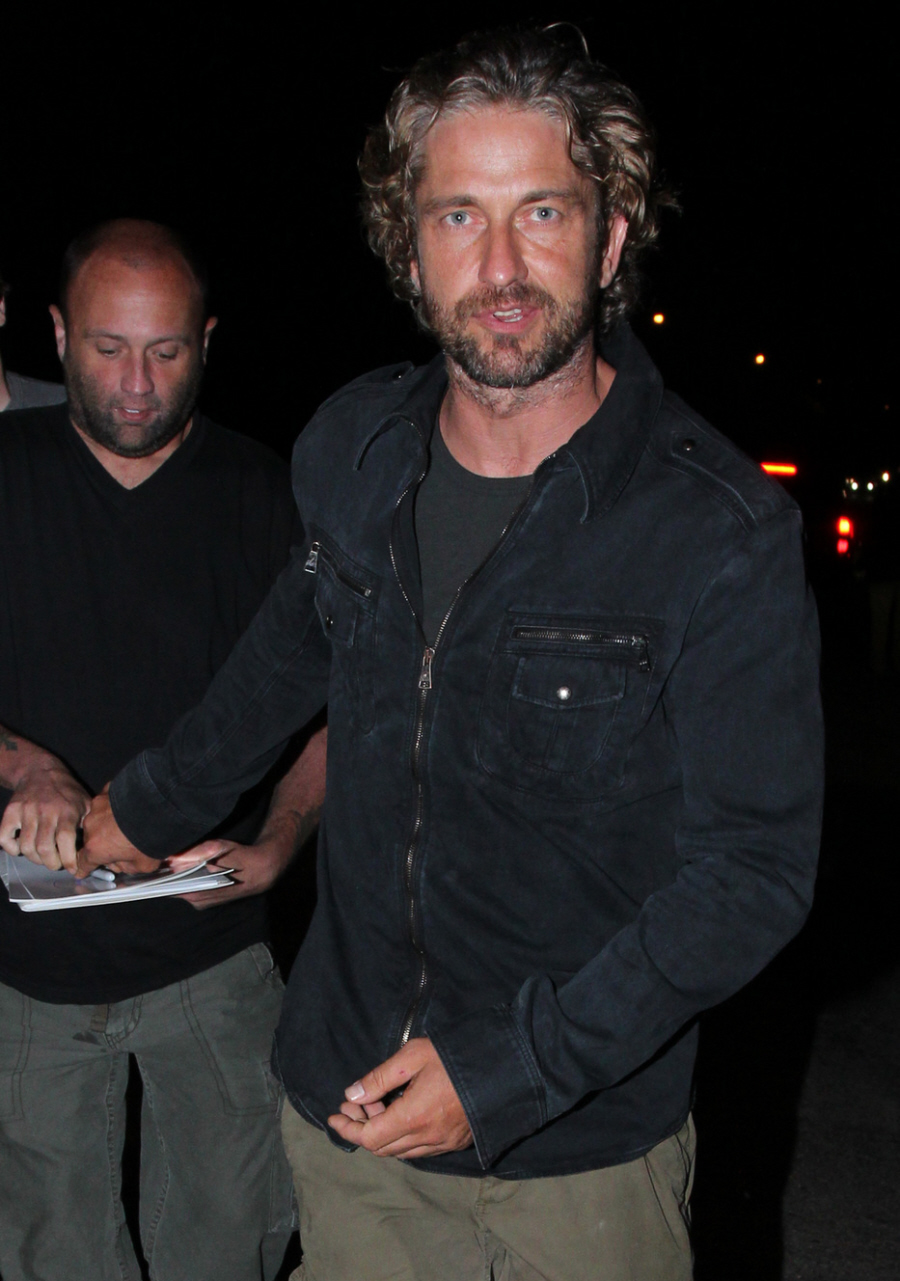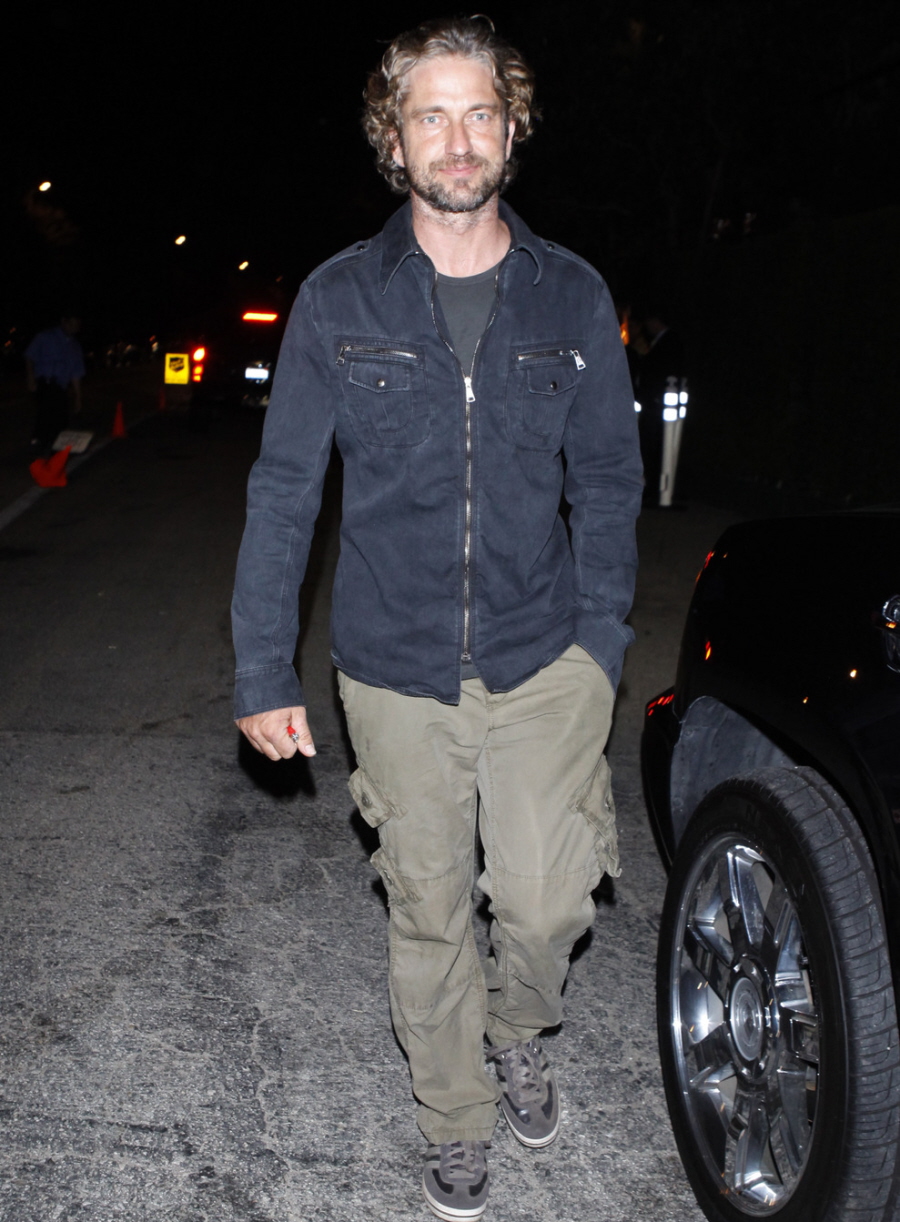 Photos courtesy of Pacific Coast News.

Written by Kaiser

Posted in Gerard Butler

- The Blemish interviews Carmen Electra [The Blemish]
- Rumer Willis joins Pretty Little Liars [Lainey Gossip]
- Morgan Freeman falls asleep during interview [D-Listed]
- Fug or fab: Isla Fisher [Go Fug Yourself]
- Tamra Barney confirms spinoff [Reality Tea]
- Movie franchises that rebounded [Pajiba]
- Why Dylan McKay is the perfect boyfriend [Buzzfeed]
- Saoirse Ronan could have been a Lohan [Evil Beet]
- GIFs from Cannes [Popsugar]
- Cat massages a dog [CDAN]
- Heather Graham is so pretty [Celebslam]
- What is Lucy Hale wearing? [Moe Jackson]
49 Responses to "Is Gerard Butler looking too tanned and manorexic?"