I don't know too much about British singer Joss Stone (except that her last name is pretty fitting and she's been in a longterm feud with Lily Allen) but she just made a big impression on me. Access Hollywood has a new interview with her and she laughs her head off about the failed murder kidnapping plot against her, calling the would-be criminals "pathetic" and "very rude and uncooth," as if they'd thrown a drink in her face at a party. Joss was targeted in June by two men lurking in the neighborhood of her country home. Neighbors noticed the men were casing the area and called the police, who found the men be in possession of an aerial map of Joss' estate, swords, rope and a body bag. They were arrested and charged with conspiracy to commit robbery and intent to commit grievous bodily harm. It sounds scary as hell but Joss laughed it off and wondered if she knew the guys and had somehow ticked them off.
On trying to figure out why those guys targeted her
I feel like I've been Sherlock Holmes… 'What about this time I went this place I told that guy to shove it? No, it's not him.' I don't know

People are crazy and maybe they need – a hug?

On the murder plot
It was very rude and uncouth. You know what I mean. Come on, you can't do something better with your Tuesday?

On the guys getting lost trying to find her
How can you get lost? You're doing something very important here, you know. Come on, they got lost. It's just pathetic.

My mom [would] kill them, so I feel safe.
[From Access Hollywood, video above]
Well Joss really is adorable. I don't find her response at all typical or understandable, but she's got a bubbly personality that's for sure. No wonder she scored an invite to the royal wedding while Lily Allen got snubbed. She explained "all I'm doing is making a noise [by singing] and I've met the Princes of England who are lovely… they're just really lovely, funny, witty guys."
Joss has a new album coming out tomorrow through her own music label called LP1. She's also collaborating with Mick Jagger, Dave Stewart (of Eurythmics), Damian Marley (Bob Marley's son) and A.R. Rahman in a new band named Super Heavy. As for her thoughts on collaborating with such great names in music she said "I feel like an imposter. Somehow I blagged my way into the coolest thing in the world." They're coming out with an album soon and Joss describes it as "different sounds meshed together" and "quite tasty."
You can watch more interviews with Joss on Access Hollywood. She's fun as anything.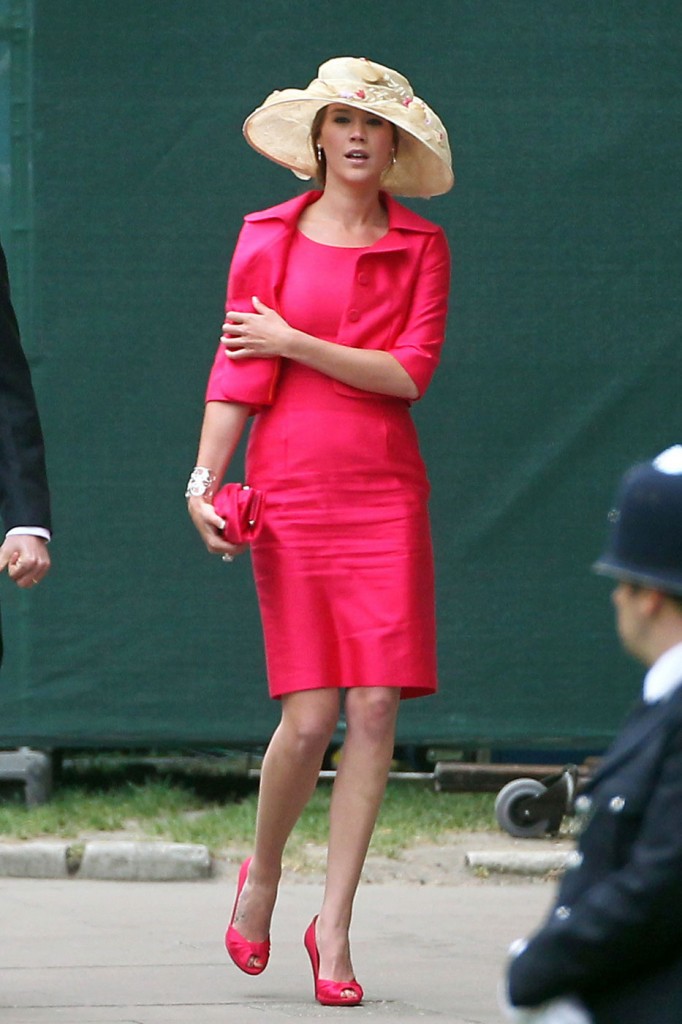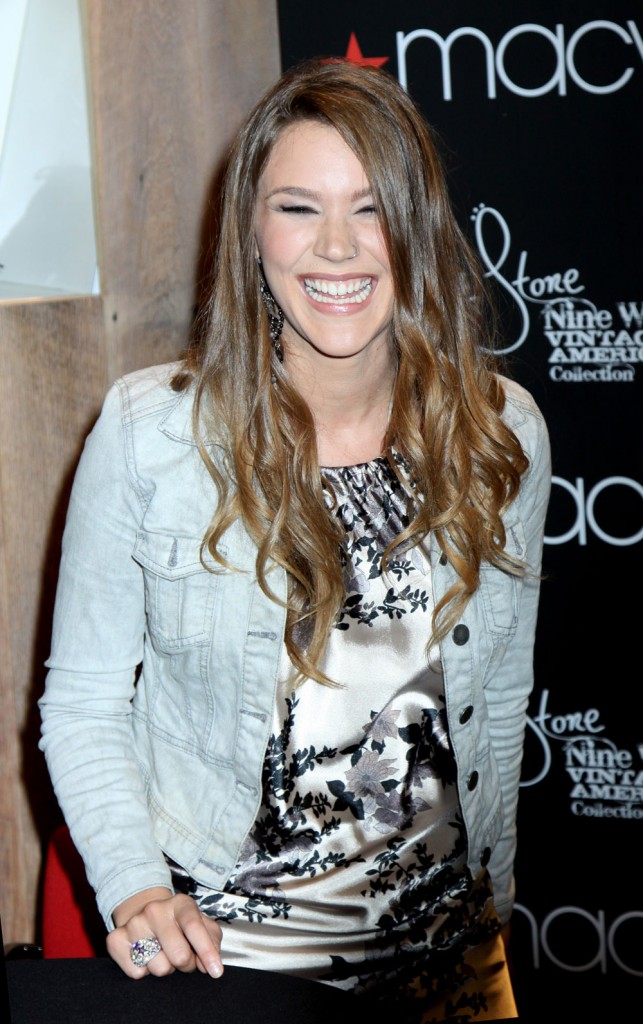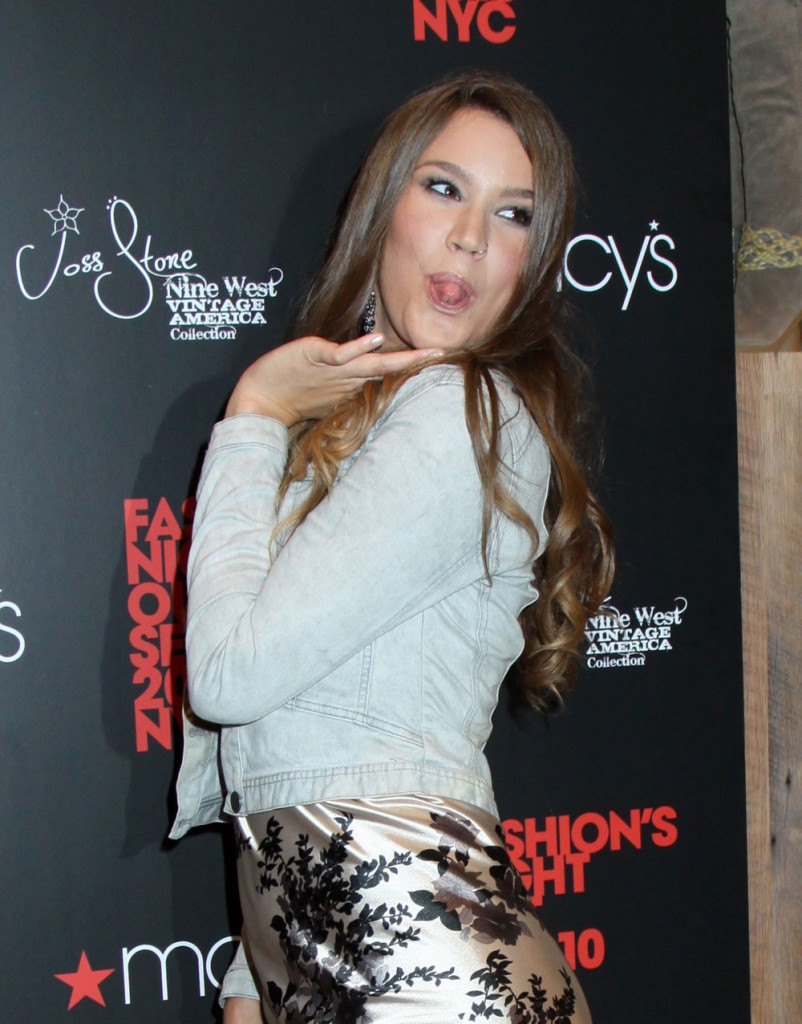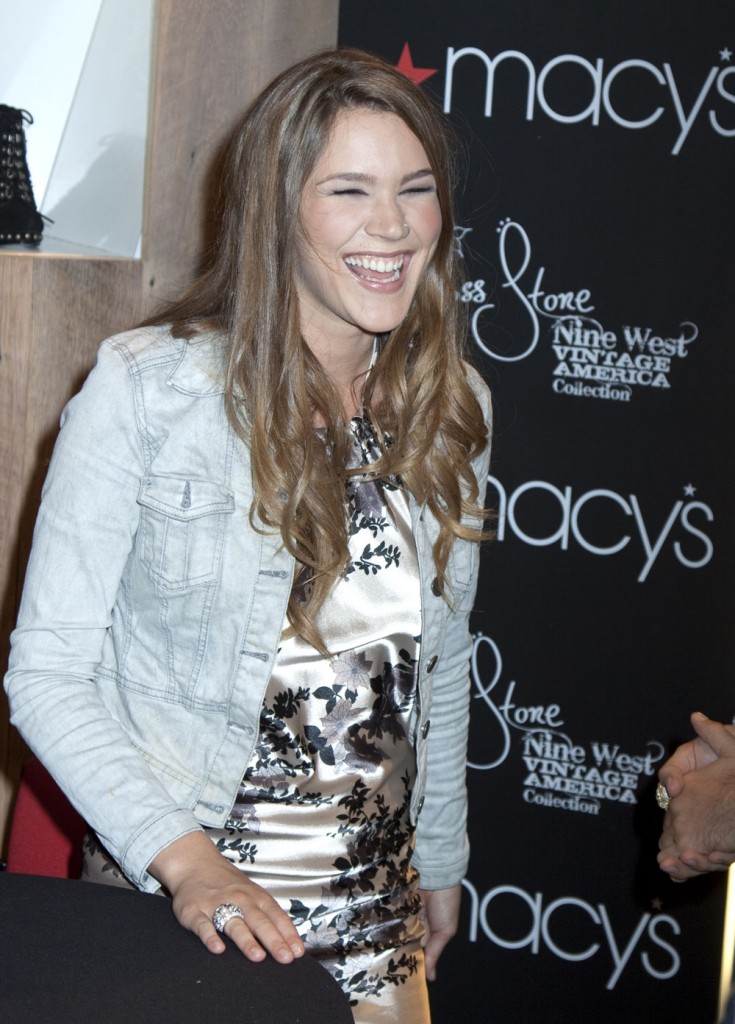 Here's Joss at the royal wedding on 5/10/11. Credit: Pacific Coast News. She's also shown on 9/10/10. Credit: WENN.com