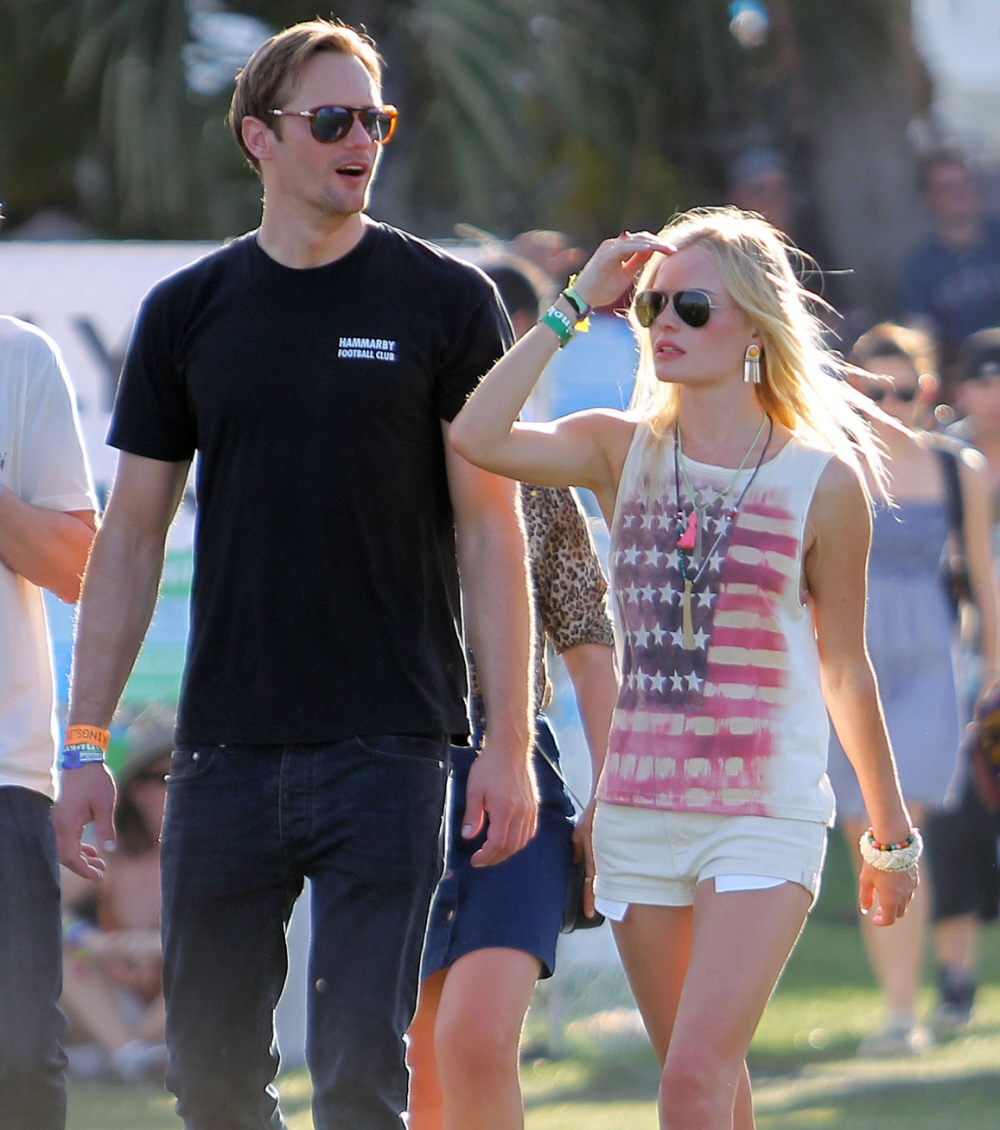 FINALLY! After two years together, Alex Skarsgard and Kate Bosworth are finally done, Us Weekly is reporting. This explains why The Bos hasn't been rubbing her bones on Alex in public recently, and it also explains why there were reports of Alex getting flirty and friendly with various chicas during Comic-Con. The Bos lost her grip on him!
Guess it wasn't true love! After nearly two years together, True Blood's Alexander Skarsgard and 21 actress Kate Bosworth have called it quits, Us Weekly has confirmed exclusively.

"It was very mutual," a source tells the new issue of Us (on newsstands Wednesday). "And it happened a while ago."

While Bosworth, 28, was photographed giving her ex, Orlando Bloom (now married to Miranda Kerr) a friendly hug on July 7, her Straw Dogs costar Skarsgard has been embracing his freedom.

During a July 21 Film District bash at Comic-Con in San Diego, the actor, 34, flirted with a brunette — and left the party with her.

"He's single," confirms a source, "and he is loving the attention!"
[From Us Weekly]
Here's the question, though: Did The Bos do permanent damage to Alex's reputation? What I mean is… would you be able to hook up with him knowing that he and The Bos were together for TWO YEARS? I'm not sure if I would be able to. I think less of him because he was with her and her incessant famewhore hustling for so long.
Here's another thought – I think they might have just been trying to stick it out through the promotion of their film Straw Dogs, which comes out in September. Remember, this is the film where they met each other – that's how long the film was languishing, waiting for a release date – more than two years. So, basically, the red carpets should be super-fun.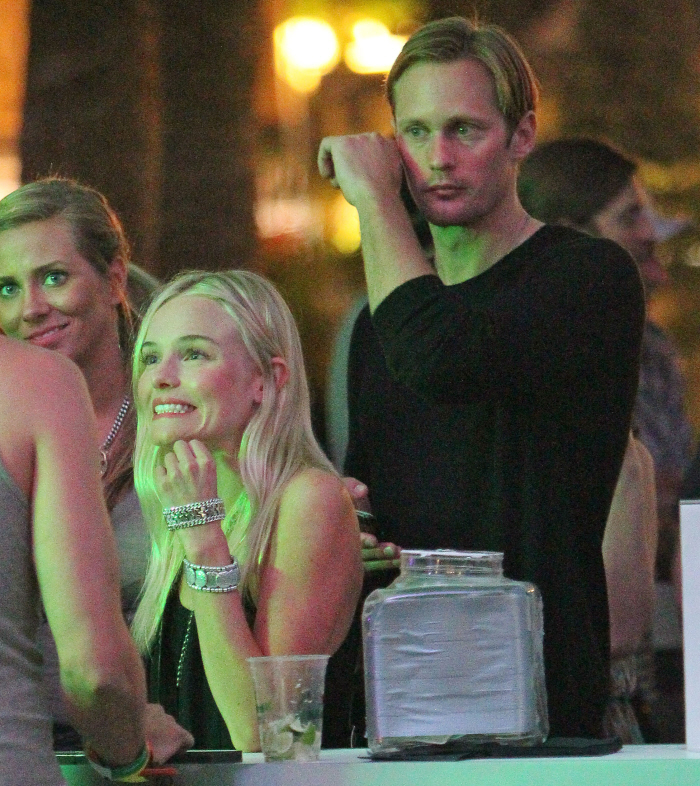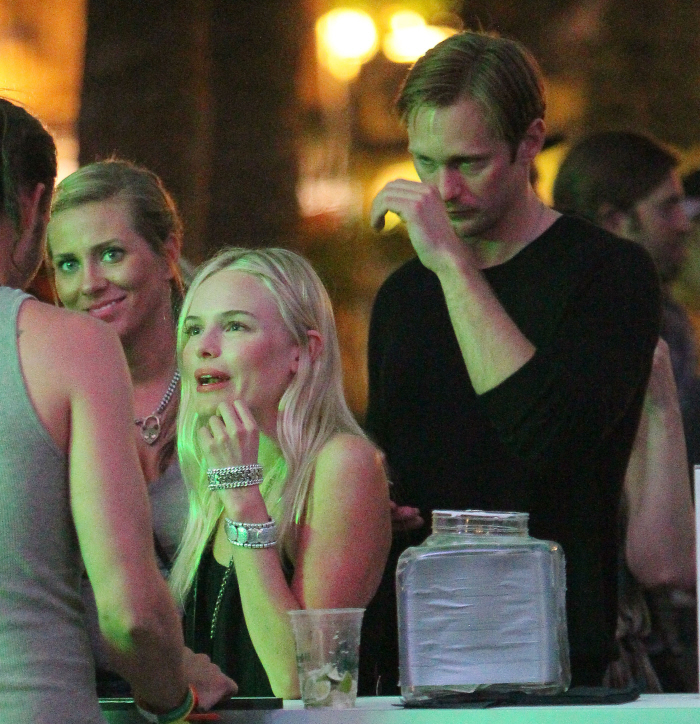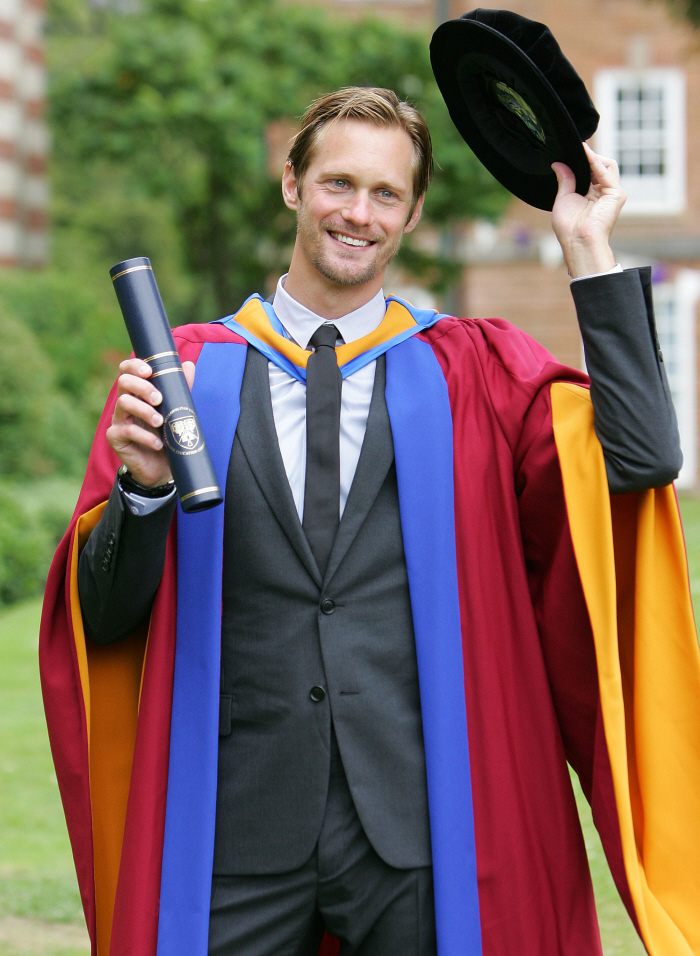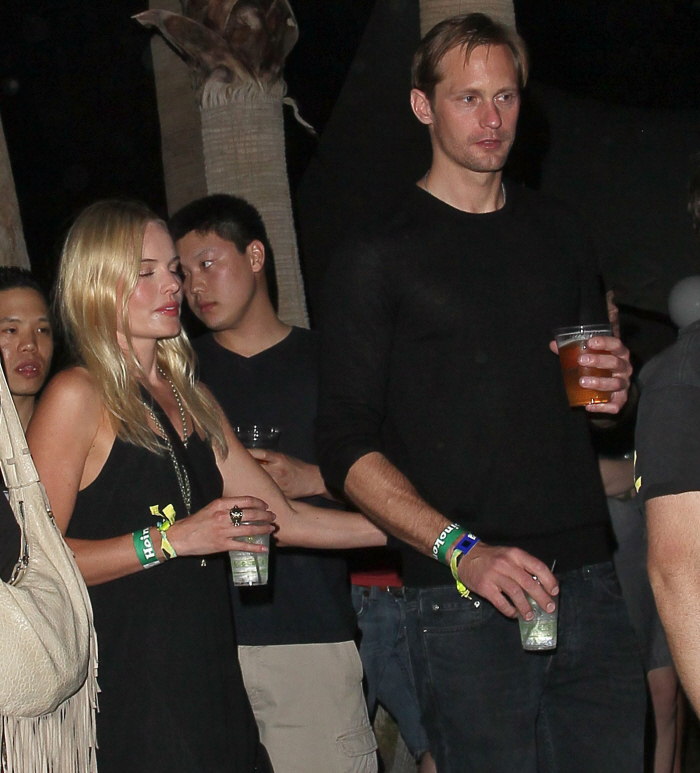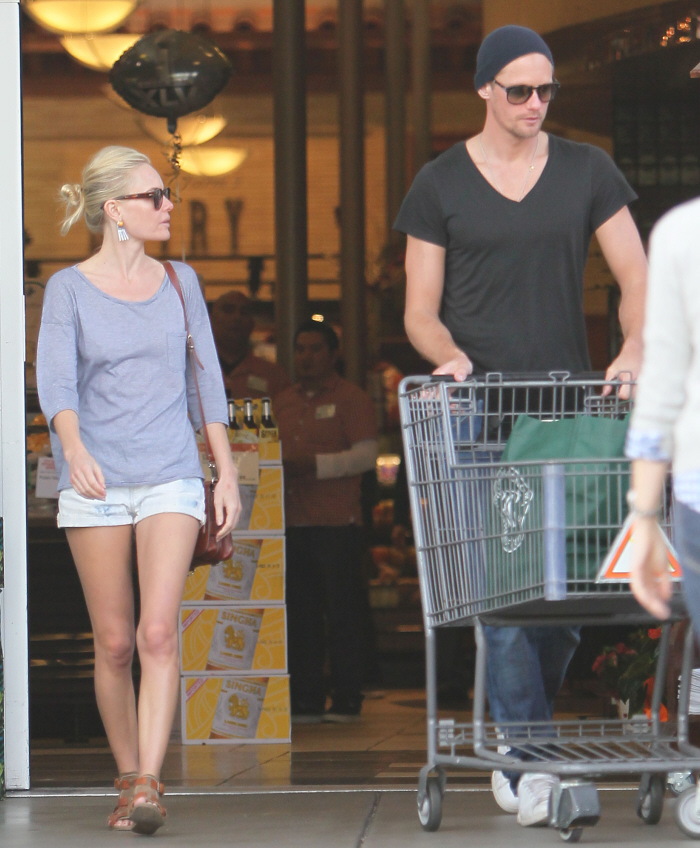 Photos courtesy of PCN & WENN.