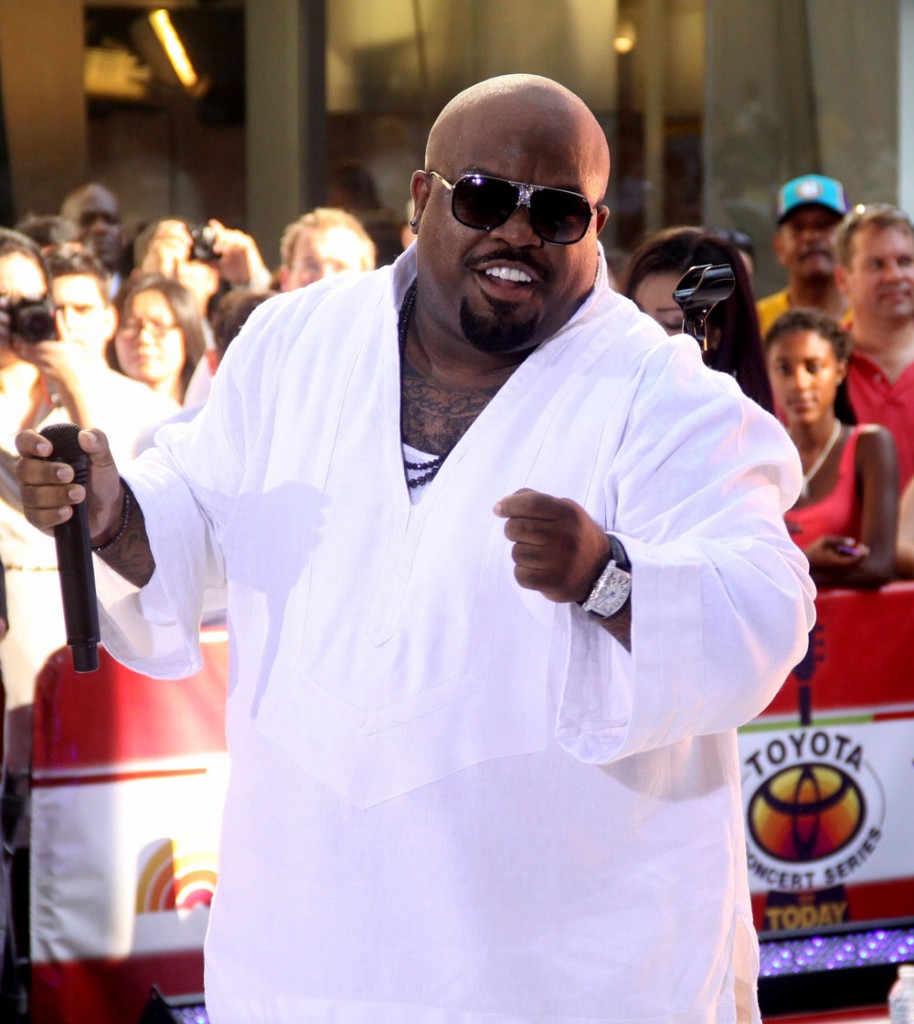 The National Enquirer has an interview with one of Cee Lo Green's former hookups, a 25 year-old model he met on Twitter named Taylor Jackson. The article had a photo of Taylor with Cee Lo along with one of him laying on a bed looking at an iPhone with his shirt half off and his belly sticking out. So Taylor had some photos to back up her story, which involved having sex with Cee Lo and cleaning up after him after he got sick from booze and ecstasy. After about four months he started being rude to her and then "threw [her] out like some used up groupie." To Cee Lo, that's probably exactly what she was.
The best part of this story is where Cee Lo gets snarky about his co-judge on The Voice, Christina Aguilera. We've heard this about Aguilera many times.
Here's more, from the National Enquirer:
"I was in love with Cee Lo and I would have done anything for him…

"I met him through Twitter, and I realized later that's how he meets all his girlfriends.

The two began chatting on Twitter in December 2010 and met in person two months later at his concert in San Diego, she said. They dated while he appeared on… "The Voice…"

"Cee Lo told me that he got along great with Blake Shelton and Adam Levine, but he was not a fan of Christina at all!" Taylor divulged.

"He complained that she was a rude, stuck-up diva who thought she was the true star of the show!"

As for their romance, "it was great in the beginning, but it got to be too much very quickly.

"Cee Lo loved to drink Patron tequila and take the drug Ecstasy.

"He'd get so wasted he'd get physically ill. One time he threw up all over himself, the bed and the nightstand. It was nasty, but I cleaned up the bedroom mess – and him too.

"Cee Lo asked me to have group sex with him and other girls a number of times, but I always said no.

"Cee Lo would devour whatever you put in front of him," she noted. "He was constantly gobbling lamb chops, cheeseburgers, and fried chicken."

[The relationship] fell apart after four months, Taylor said.

"I'd seen texts and heard messages from other women and I knew Cee Lo was seeing a number of them, and that hurt," she recalled. "But for the most part, he treated me well.

"The he started making me hold doors for him and carry his bags. After our last night together, he told me to leave for no reason. He threw me out like some used-up groupie."
[From The National Enquirer, print edition, August 15, 2011]
We heard a similar hookup story about Cee Lo in 2006 from a British student who slept with him in London. She was more impressed with his celebrity and didn't say Cee Lo was drunk or that he was getting busy with other women that she knew of at the time. (Although it's safe to assume he was.) Cee Lo recently said that he regularly has sex with 2 to 3 women a night. He explained "I just want to give joy and good tidings, that's what it's all about." Until he gets tired of them and moves on to the next handful.
Incidentally one of the requirements in the concert rider for Cee Lo's band, Gnarls Barkley, is a pack of Magnum condoms.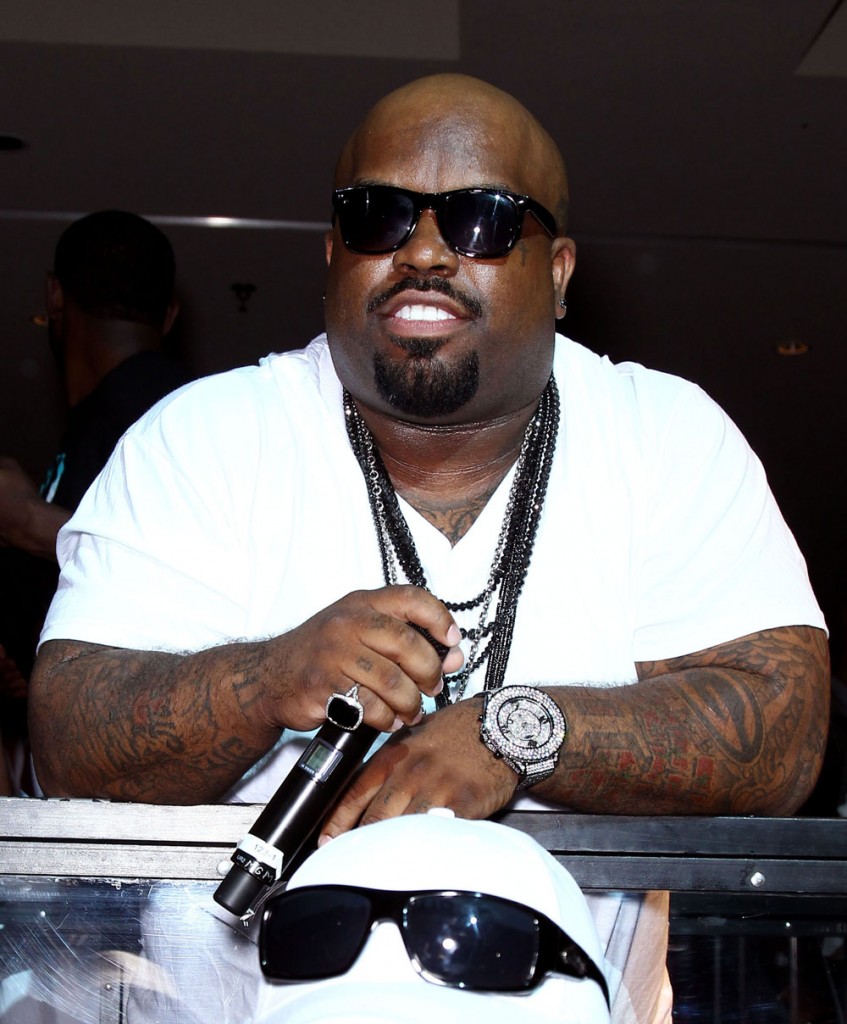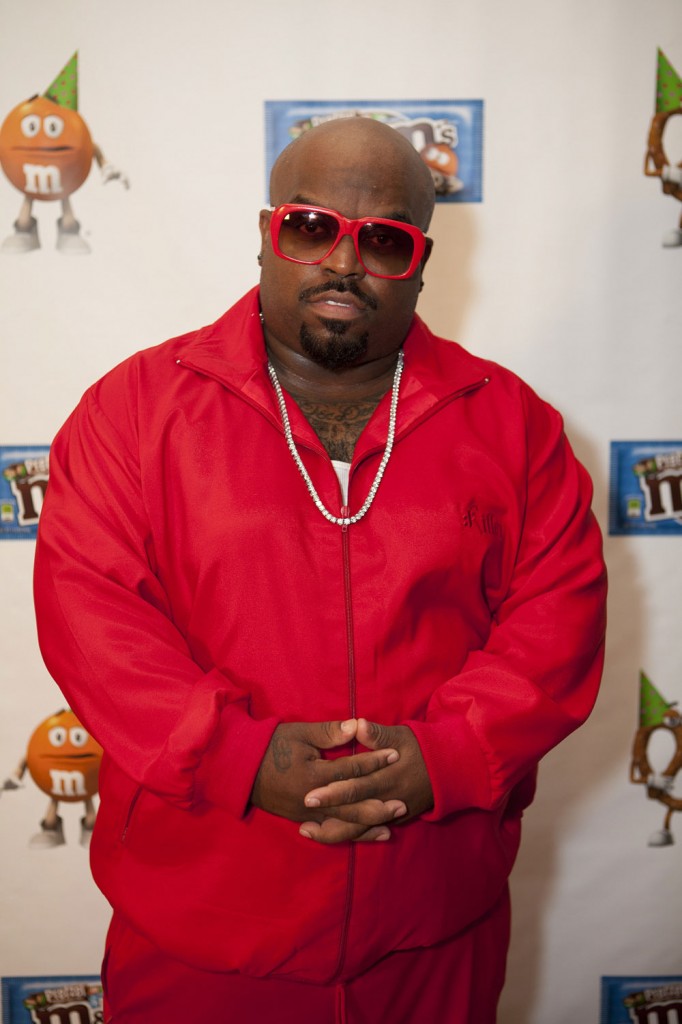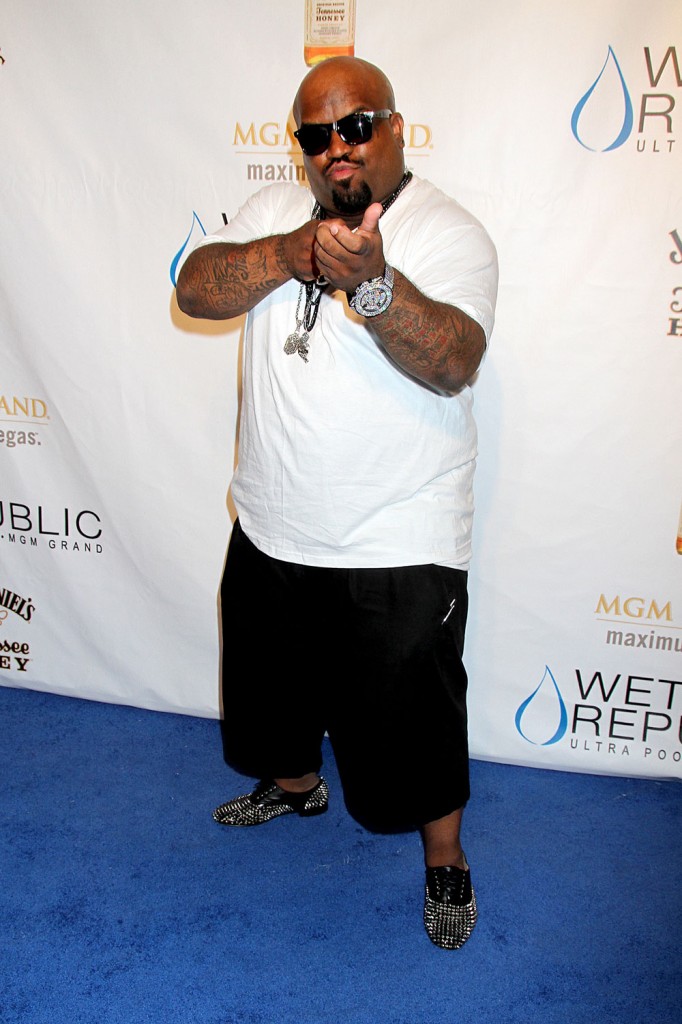 Cee Lo is shown on 8/4, 7/22 and 7/15. Credit: WENN.com