Linnocent got a new tattoo of a Billy Joel lyric: tacky or Long Island 4 Eva?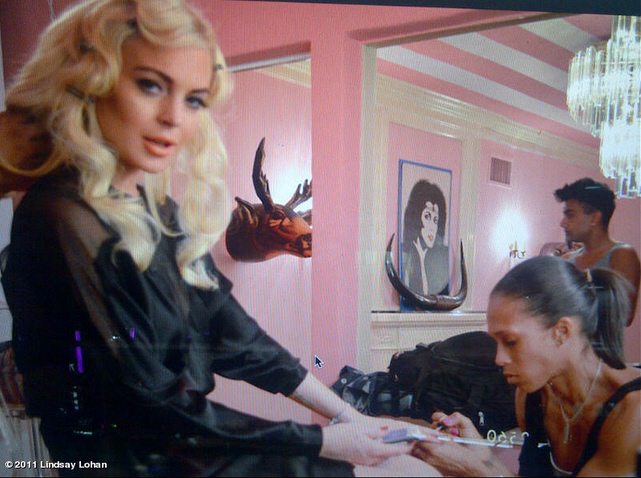 Linnocent got a new tattoo. Unfortunately, Linnocent has a more finely tuned sense of famewhoring than LeAnn Rimes, and Linnocent didn't immediately get on Twitter to show us lots of photos of her new, dumb tattoo. No, Linnocent sold the photos of her tattoo to TMZ, so we can't use the pics – you can go here to see them. The photo above is from Linnocent's Twitter, though – she captioned it "Work work work". Because this is "work" to Linnocent – getting her nails done and looking crackie for the camera.
Anyway, about the tattoo – it's a Billy Joel lyric from his song "I Go to Extremes". The lyric is "Clear as a crystal, sharp as a knife, I feel like I'm in the prime of my life." It's on just below her ribs, on her right side – doesn't Miley have a tattoo there too? As for the wisdom of getting a Billy Joel lyric as a tattoo – you're not from Long Island, are you? To Long Islanders, Billy Joel is their patron saint, and all of his lyrics are treated as the gospel. Sure, the tattoo is cheesy and budget. That goes without saying. But I'm not going to mock a Long Island girl for loving Billy Joel. I will mock her for being a crackhead, forever and always, though.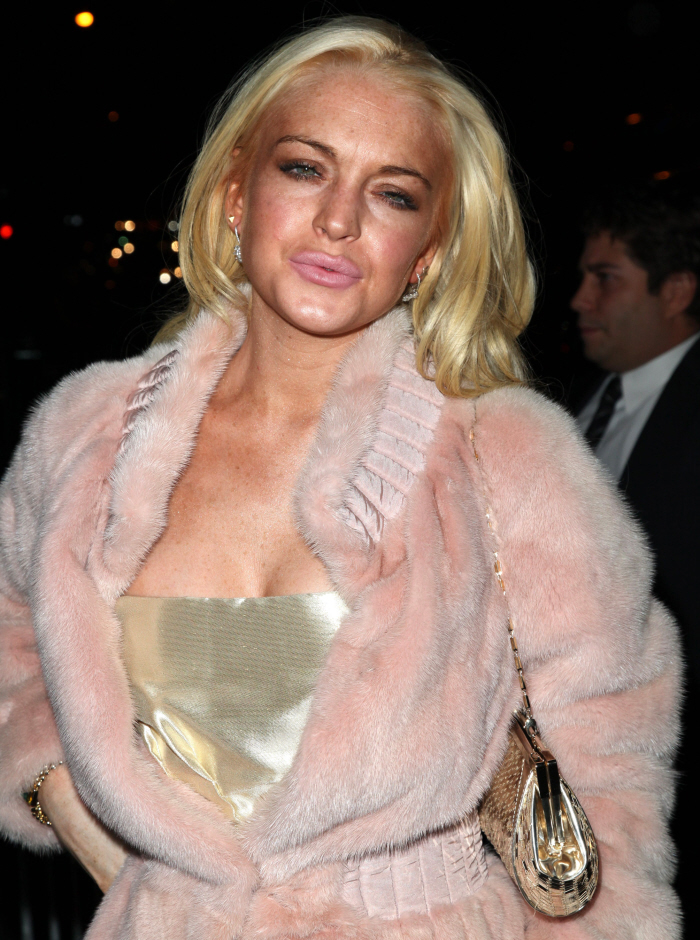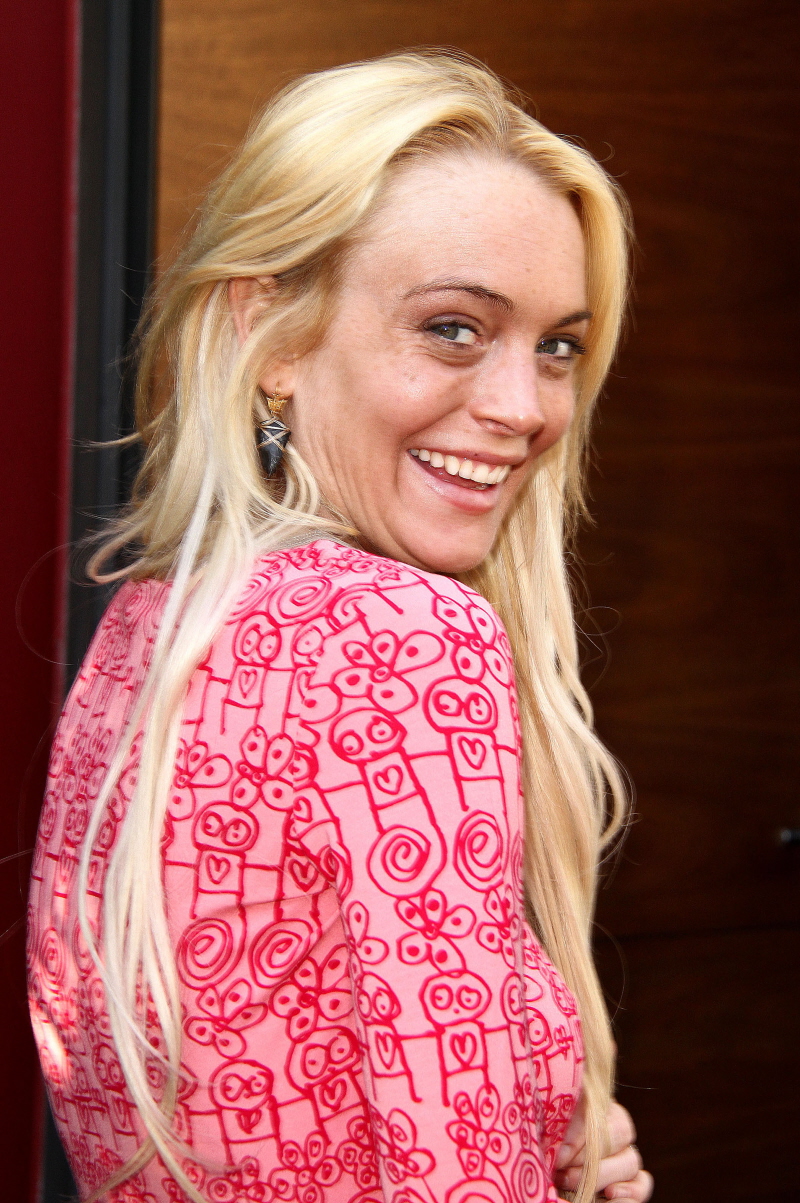 Photos courtesy of Fame & WENN.

Written by Kaiser

Posted in Lindsay Lohan

- Who butchered the National Anthem? [D-Listed]
- Rob Lowe never ages [Lainey Gossip]
- What is Vanessa Hudgens wearing? [Go Fug Yourself]
- Summer guide to reality TV [Reality Tea]
- Game of Thrones recap [Pajiba]
- Tan Mom's music video [Buzzfeed]
- Amanda Knox is broke [Starcasm]
- Backstage at the Billboard Awards [Popsugar]
- Miley is still stuck in the 90s [Popoholic]
- Blind Items revealed: Adam Levine [CDAN]
- Hugh Hefner bought Crystal Harris a house [Celebslam]
- What happened to Aimee Teegarden? [The Blemish]
125 Responses to "Linnocent got a new tattoo of a Billy Joel lyric: tacky or Long Island 4 Eva?"