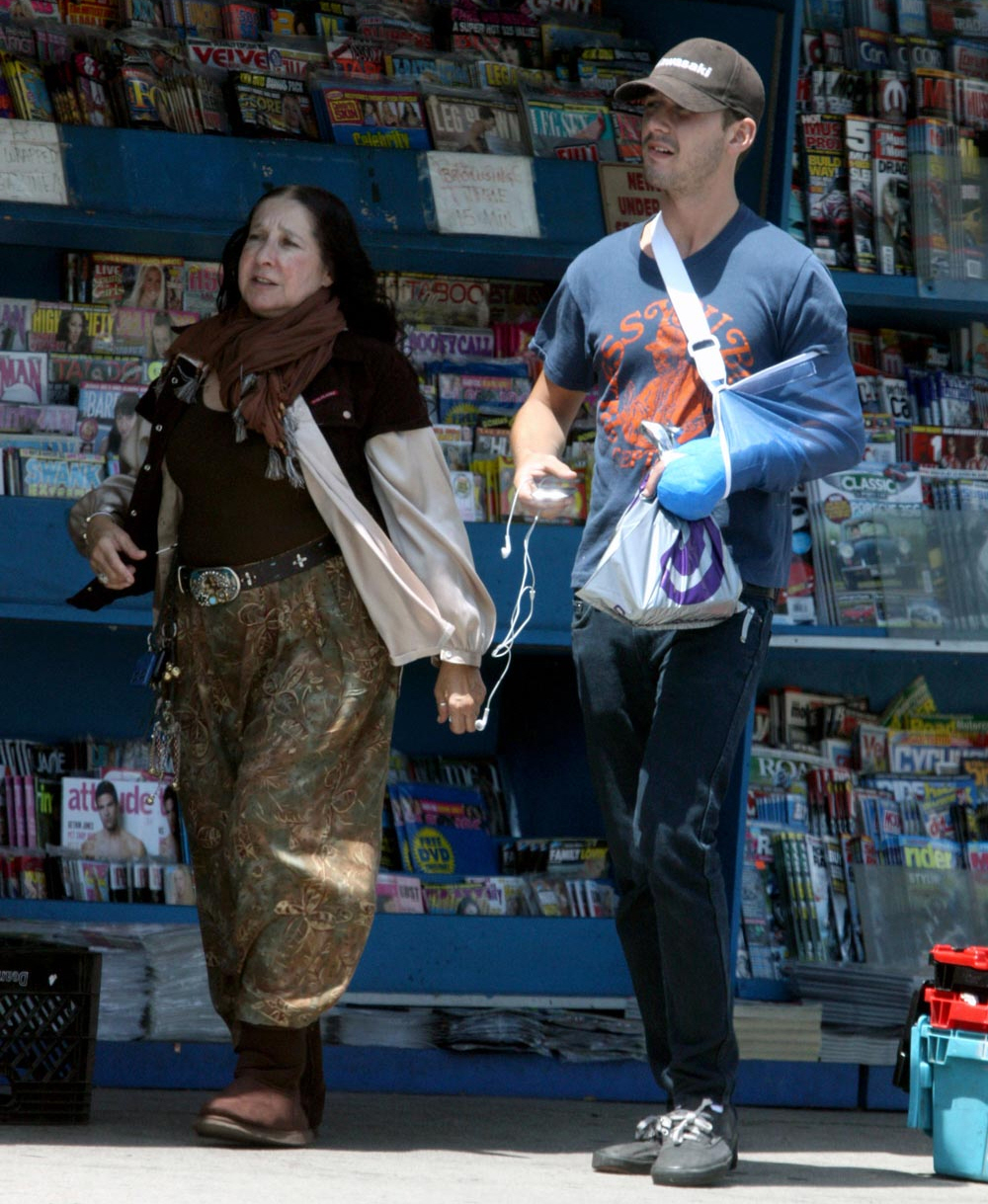 Shia LaBeouf's mother is the sexiest woman ever. He's said so. A few years ago, Shia told Playboy that his mom is "probably the sexiest woman I know… She's an ethereal angel. Nobody looks like that woman. If I could meet my mother and marry her, I would. I would be with my mother now, if she weren't my mother, as sick as that sounds." Shia's mom is the nice lady in the photo above. Just FYI. Anyway, Shia later had to backtrack just a bit and clarify that he is NOT currently having sex with his mom. But the Enquirer has an interesting story about what Shia is giving his mom access to – his back account.
Shia LaBeouf's mom controls his purse strings – and Shia's girlfriend is fed up with his mama's boy ways. Shia has earned millions starring in the Transformers franchise and other films, but he doesn't spend it unless his mother Shayna approves.

"Shia's a huge movie star – but he's not the big spender he'd like to be," a source told the Enquirer. "Shayna has complete control over Shia's finances, and he has to ask her what he can buy and can't buy."

Insiders say Shayna's goal is to keep her son grounded – and so far, Shia has obliged her demands. Recently, he told pals he wanted to buy a Porsche but he "knows his mom would freak," says the insider.

Shayna, 68, also has concerns about Shia's ability to make responsible decisions, the source added. But Shayna's tight grip on Shia's finances isn't sitting well with his girlfriend of seven months, Karolyn Pho, says the source.

"Shia and Karolyn have become pretty serious, but they've hit a roadblock because she feels he's too much of a mama's boy," the source revealed. "Karolyn has told Shia that she is annoyed with Shayna for interfering with his finances. She wants Shia to step up and show her that he truly wears the pants in the relationship."
[From The Enquirer, print edition]
I understand the idea of a mom looking out for her son and actively participating in how he manages his money, but Shia is 25 years old. It's past time for him to learn how to manage his own finances and spend his money on what he wants. Granted, I think if Shia had control over all of his money, it would be a mess. He would probably be like a mini-Charlie Sheen. But he's a legal adult, and that's the way it goes. Maybe instead of babying him, his sexy mom could force him to take a class in personal finances?
The photos below are from last night – Shia and his girlfriend out with Marilyn Manson. Shia and Marilyn are working together on a book of photography and a short film about photography or something. It sounds very pretentious and hipster-douchey, and you can read about it here. Shia is giving me major James Franco vibes.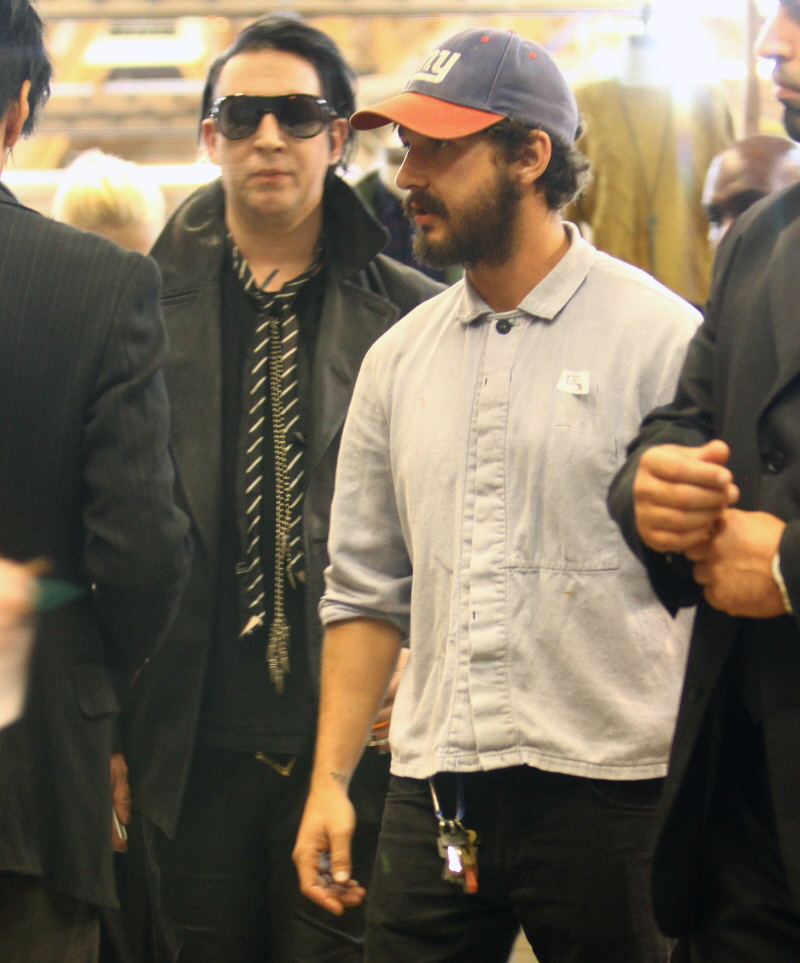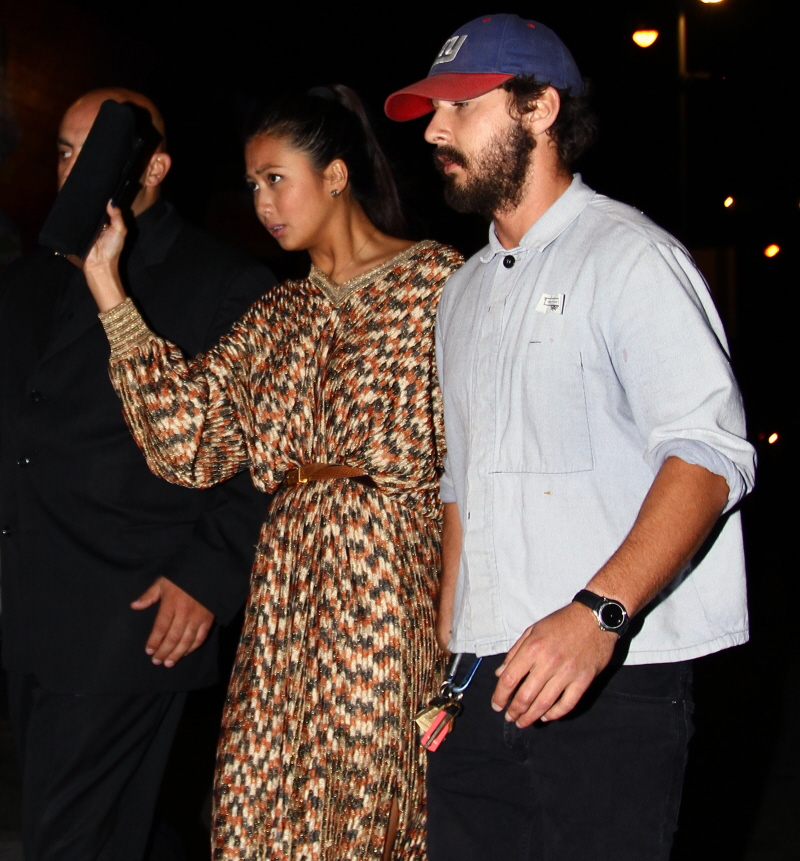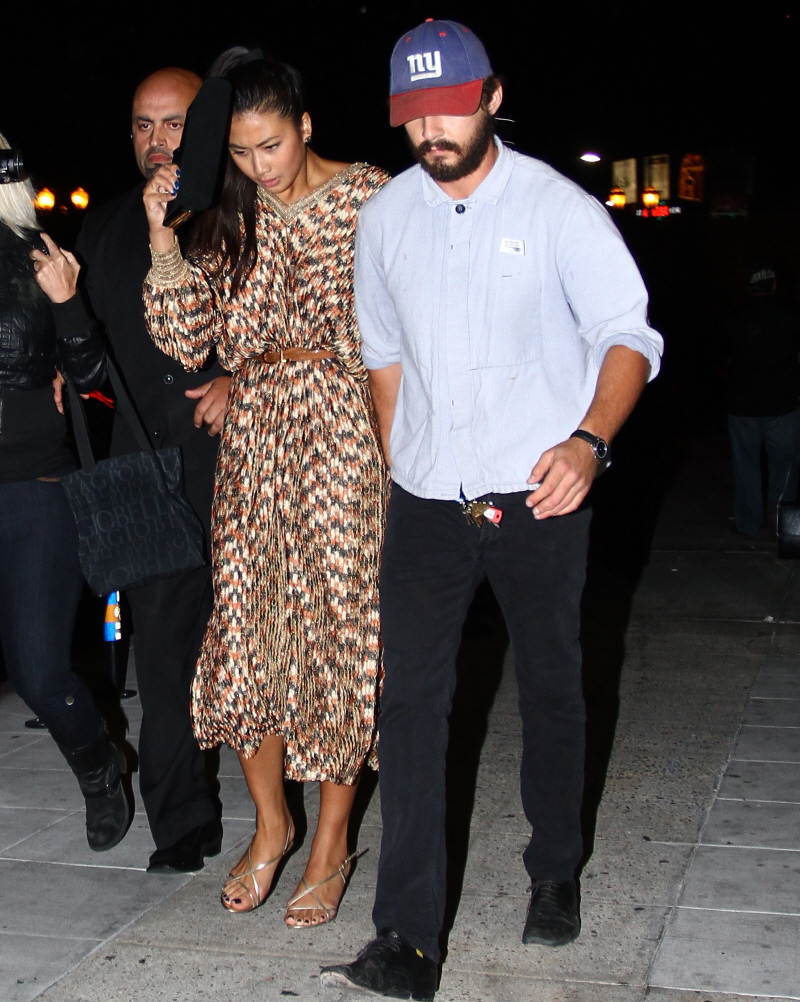 Photos courtesy of Fame.