Scarlett Johannson & Jeremy Renner bring 'The Avengers' to NYC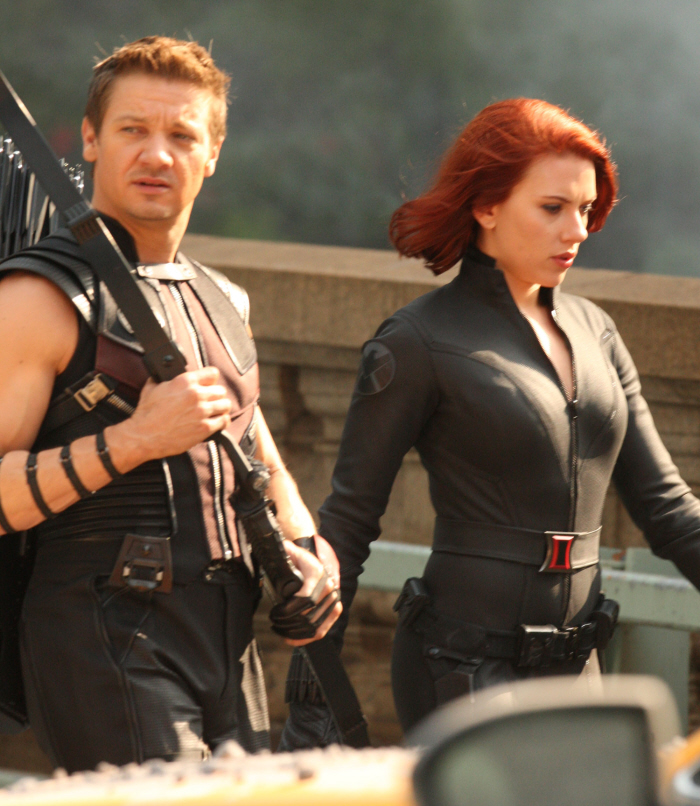 These are photos from Friday and the weekend, where the cast of The Avengers were filming scenes in New York City. So… these superheroes exist in the real world. And they're in NYC? Sure. Let's see if I can properly identify everyone. Chris Hemsworth is Thor, the dude with the cape and the hammer. Scarlett Johansson is Black Widow, introduced in the second Iron Man movie. Jeremy Renner is Hawkeye, a superhero I don't know anything about. Robert Downey Jr. reprises his Tony Stark/Ironman role, and Mark Ruffalo has come on board as The Hulk, correct? There's also Nick Fury running around somewhere, but meh on him.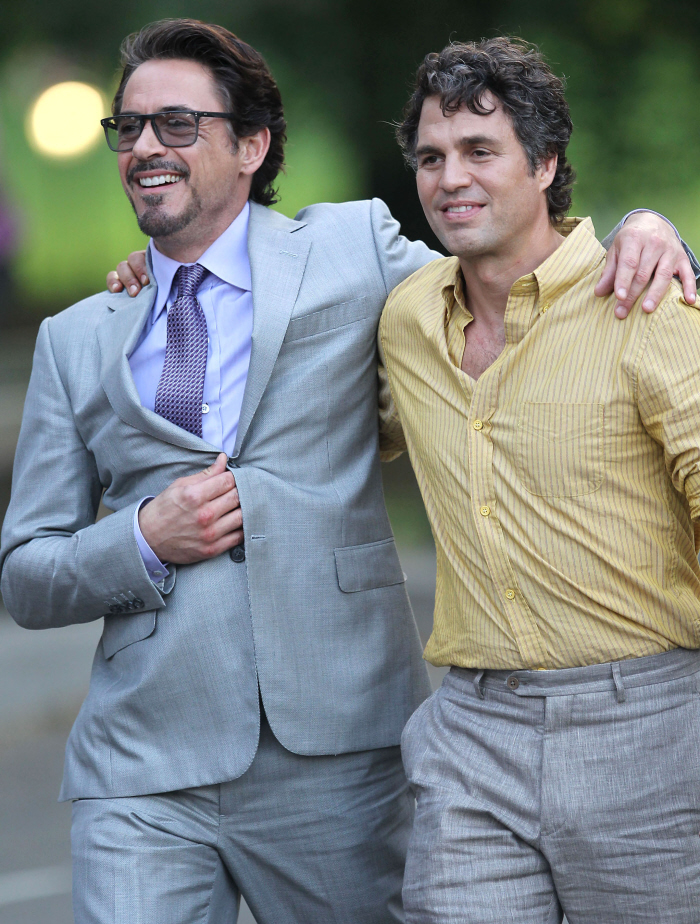 Out of everybody, who rocks your boat more? I always like RDJ in his Tony Stark gear, because I feel like RDJ has brought his own fancy, stylish idiosyncrasy to Stark. But if I could choose to spend some time with just one of these dudes, it would probably be Hawkeye/Renner. I like the way Renner is rocking his tight black pants (are they jeggings?!?!?) and leather vest. It could come across as "Village Person" but Renner somehow makes it look butch. Plus, I like the way he's carrying his bow. That's a man with a plan.
UPDATE: OMG, did I forget Captain America? He was there too.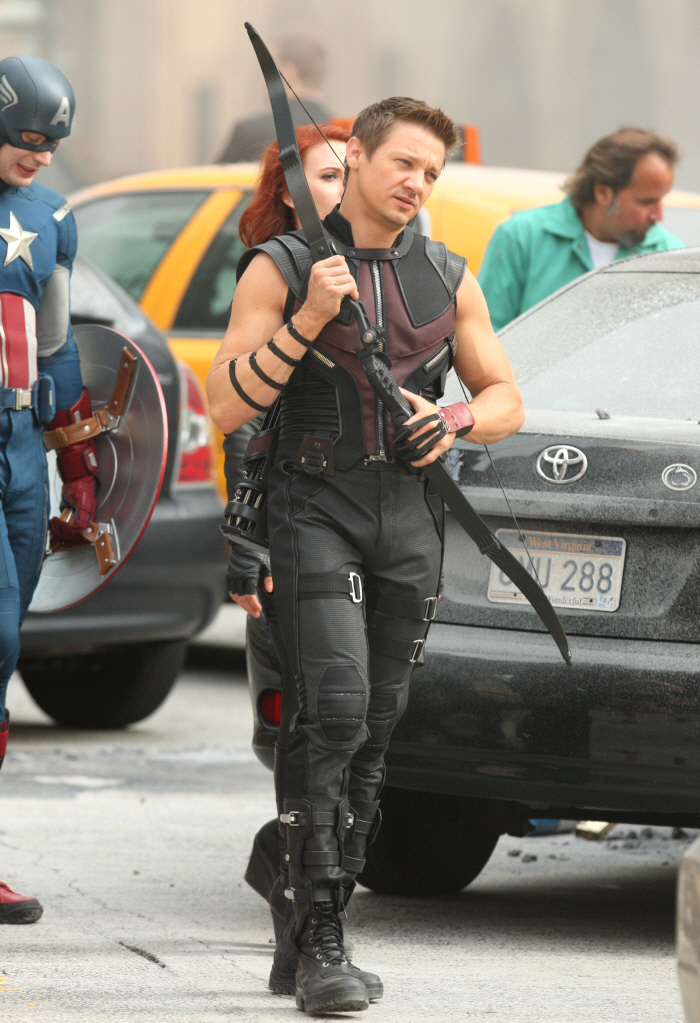 I guess I should say something about ScarJo… in these shots, her hair looks decent, unlike the last time we saw her. Plus, she's lost weight and her catsuit/jumper thing looks good. Basically, she looks like she's recovering from Sean Penn. Maybe she's getting some Renner action? I wouldn't hate them as a couple.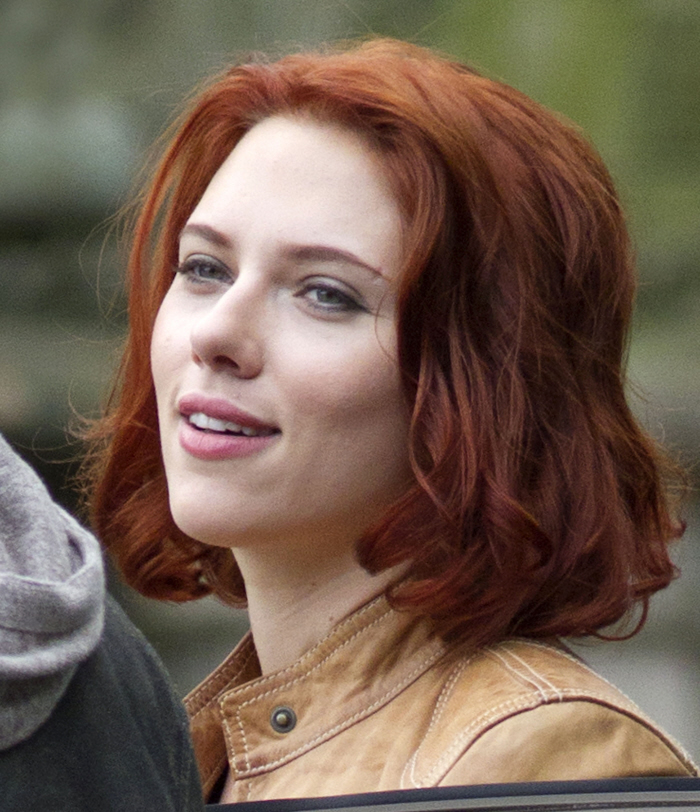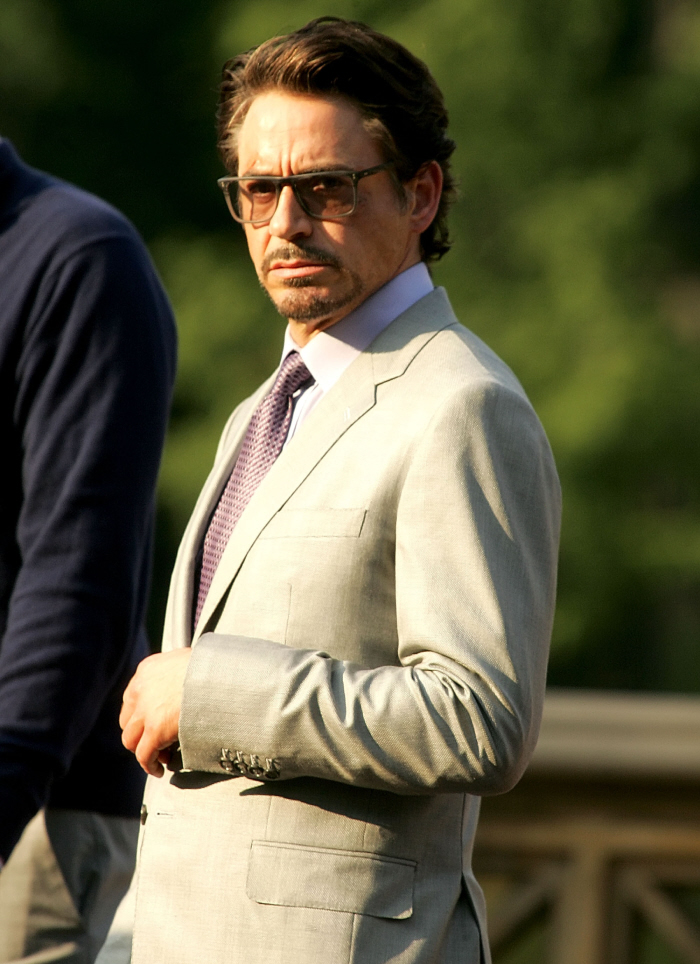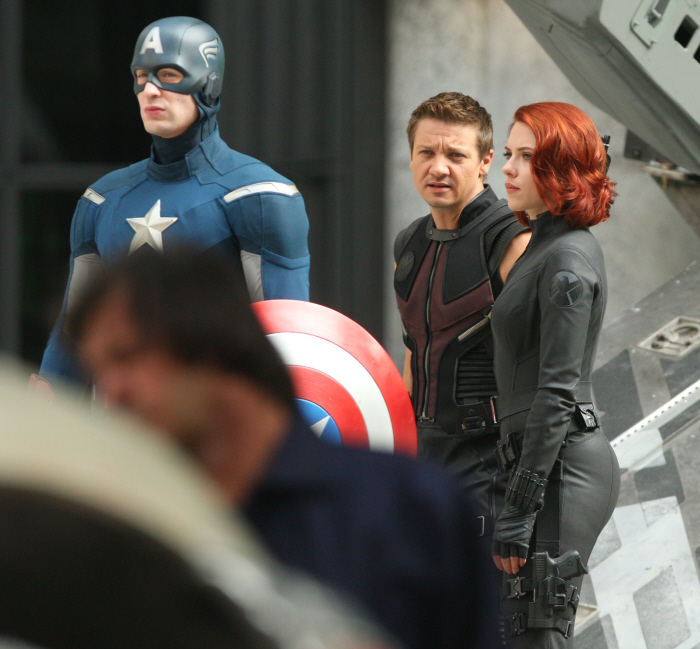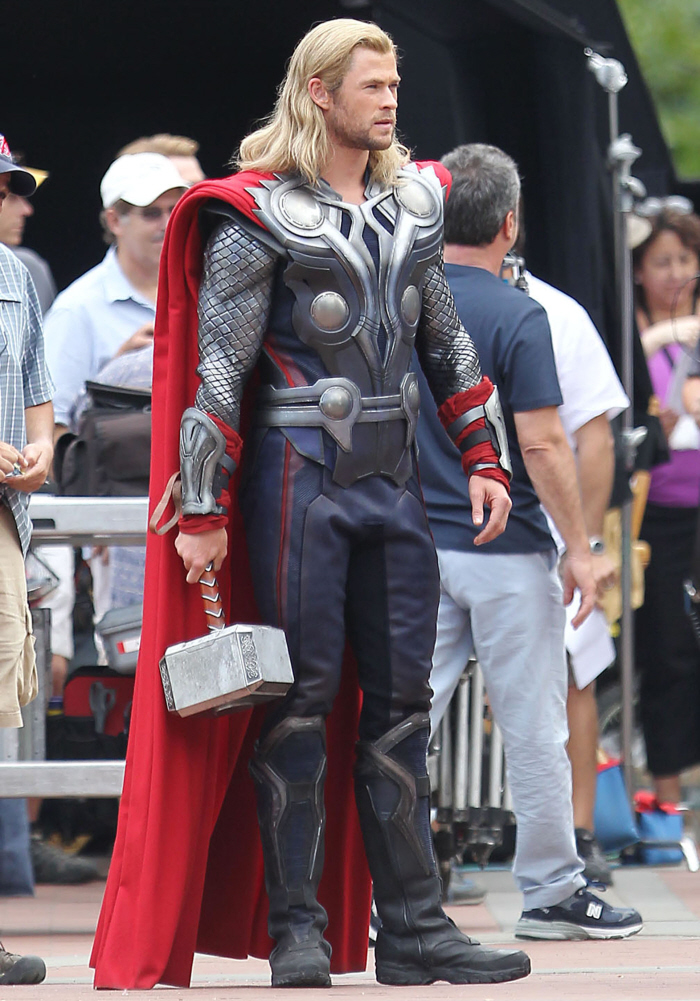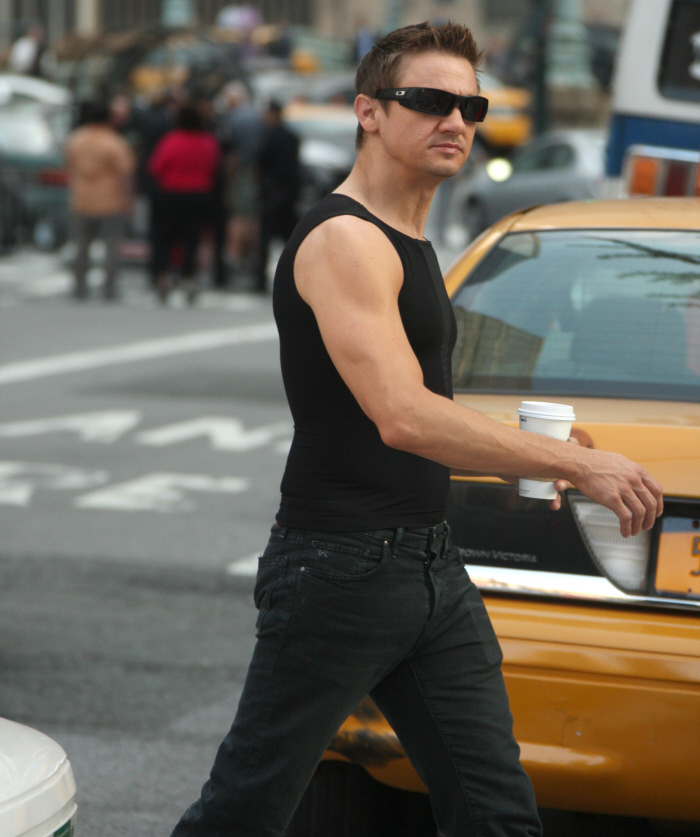 Photos courtesy of WENN.

Written by Kaiser

Posted in Jeremy Renner, Scarlett Johansson

- Friends reunion on Ellen [Popsugar]
- Lindsey Vonn watches Tigers kids [Lainey Gossip]
- George Michael fell out of a car going 70mph [D-Listed]
- Real Housewives of Orange County recap [Reality Tea]
- New Man of Steel trailer [Pajiba]
- Jared Padalecki's hot bod [Buzzfeed]
- Doctors confirm Taylor Swift's new boobs [Evil Beet]
- Catherine Zeta-Jones finished treatment [CDAN]
- Anna Paquin hates the paps [Celebslam]
- Lance Armstrong is gross [The Blemish]
- What is Barbara Palvin wearing? [Moe Jackson]
- This is Petra Nemcova? [SVC]
23 Responses to "Scarlett Johannson & Jeremy Renner bring 'The Avengers' to NYC"