Keira Knightley in lace Elie Saab: lovely or sad and doily-fug?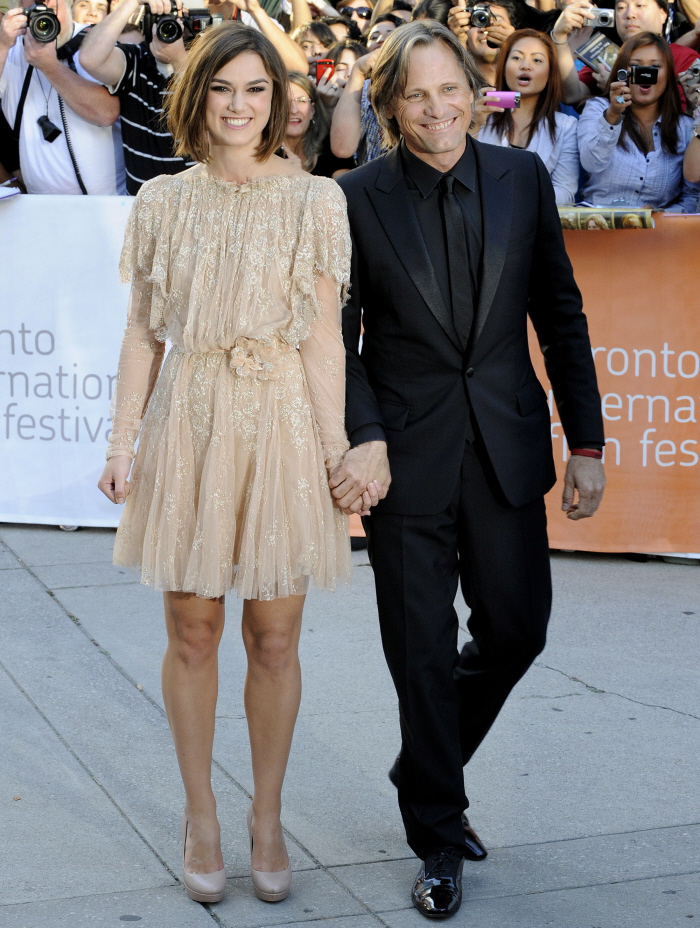 I avoided writing about the promotional rounds for A Dangerous Method at the Toronto Film Festival because my Michael Fassbender wasn't there. He had to pull out of the promotion at the last minute to run back to Venice and collect his Best Actor trophy! So Viggo Mortensen and Keira Knightley were in Toronto to represent the film. It's not that I dislike either of them – okay, well, Keira plucks my nerves sometimes, but I give her the benefit of the doubt more than some people. Viggo just seems kind of bland to me these days. He's nice and everything, but with the Fassdong hanging around, who can pay attention to Viggo? Alas, Vincent Cassel didn't come to Toronto either. Boo!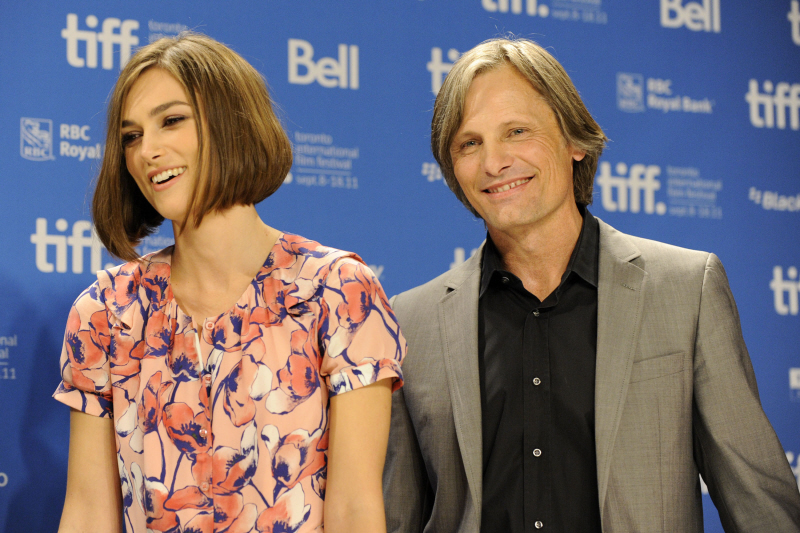 So, it was the Viggo and Keira Show, and my, don't they look friendly. They looked very touchy-feely and friendly during the Venice round too, I just never mentioned it because… you know, The Fassdong. But here they are, giving each other little looks and holding hands. Do I think they've ever boned? I don't know. I think Viggo might be friendly with everybody, and maybe he's just trying to get the always-morose Keira to brighten up and smile. Or maybe he's trying to get into her pants. I have no idea. I do know that Keira brought her boyfriend, James Righton, to Toronto. Keira started up with James about two seconds after she and Rupert Friend split.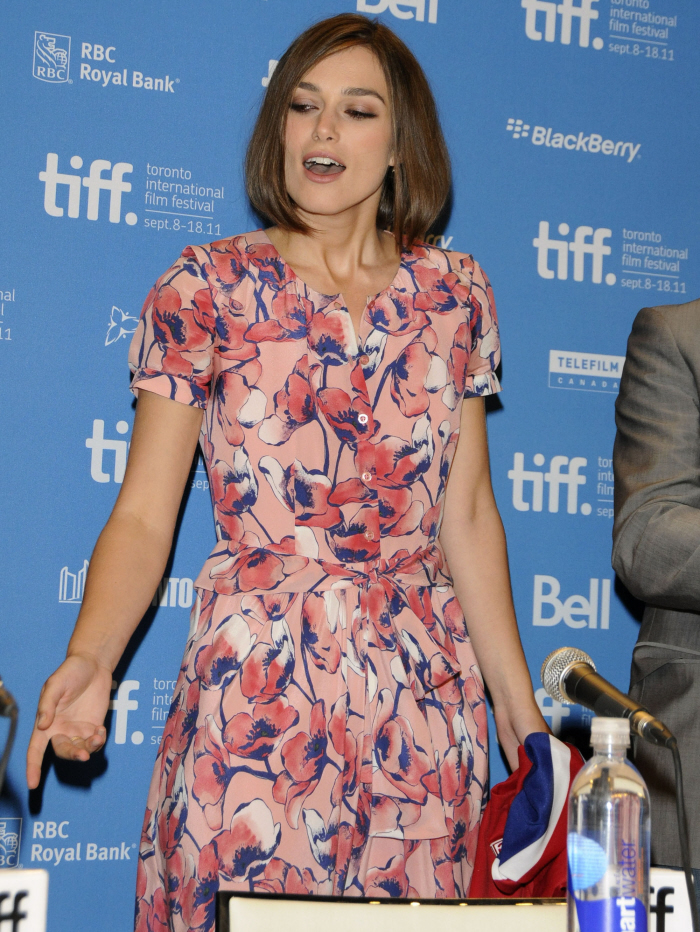 Keira wore a colorful Wren dress for the press conference and photo call, and then she switched into the pinkish-beige lace Elie Saab for the Toronto premiere. I like the colorful Wren – Keira's "casual-wear" has been very good lately. The Elie Saab is kind of meh to me. It reminds me of the spectacular gold lace Valentino she wore in Venice, but the comparison isn't fair to the Saab. The Valentino was a revelation – the Saab looks like a doily.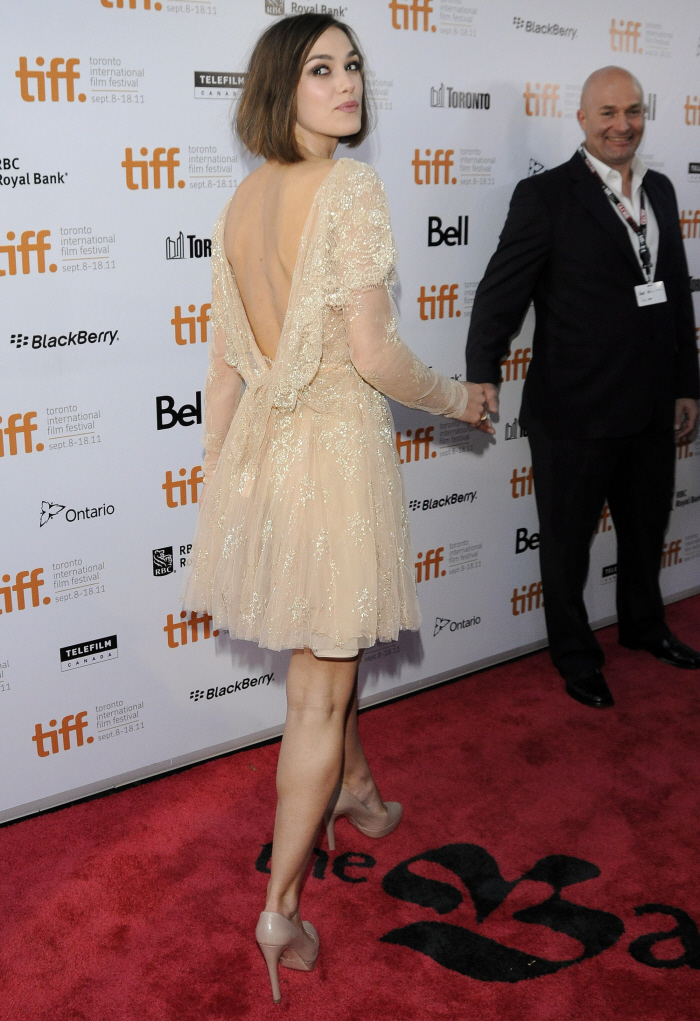 Keira, Viggo, Fassbender and Cronenberg also covered the most recent issue of The Hollywood Reporter. The story is just the insider-industry version of how the film got made – you can read it here. There's also a new poster for the film, with Keira's big head still dominating everything. MORE FASSBENDER, PLS.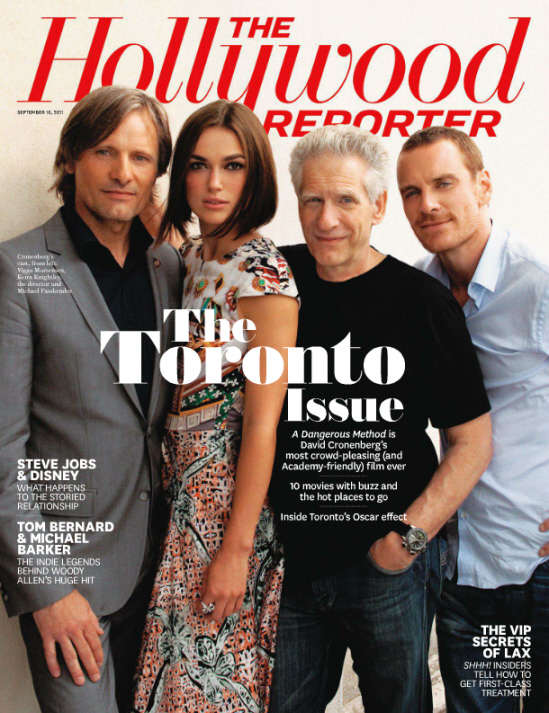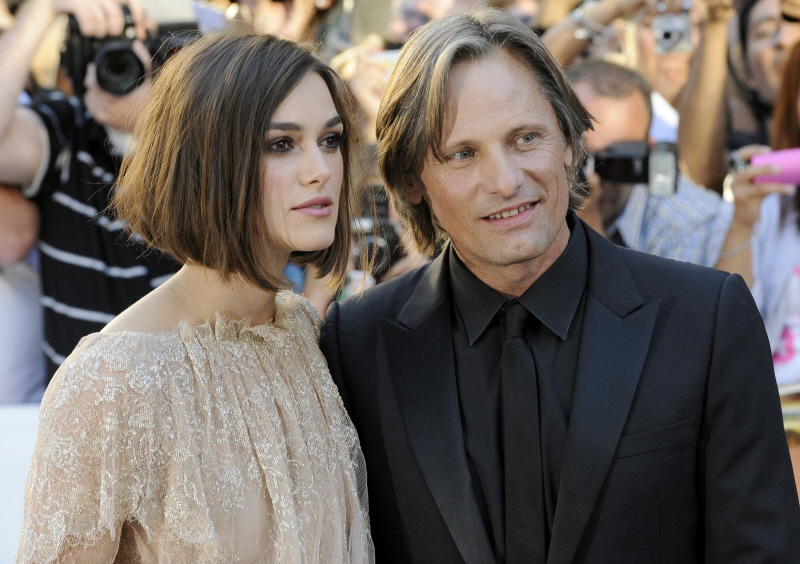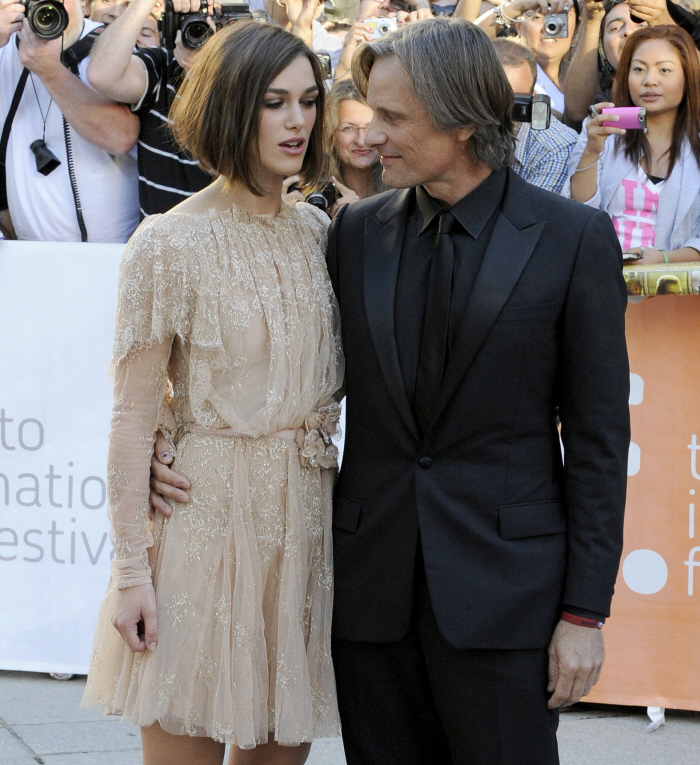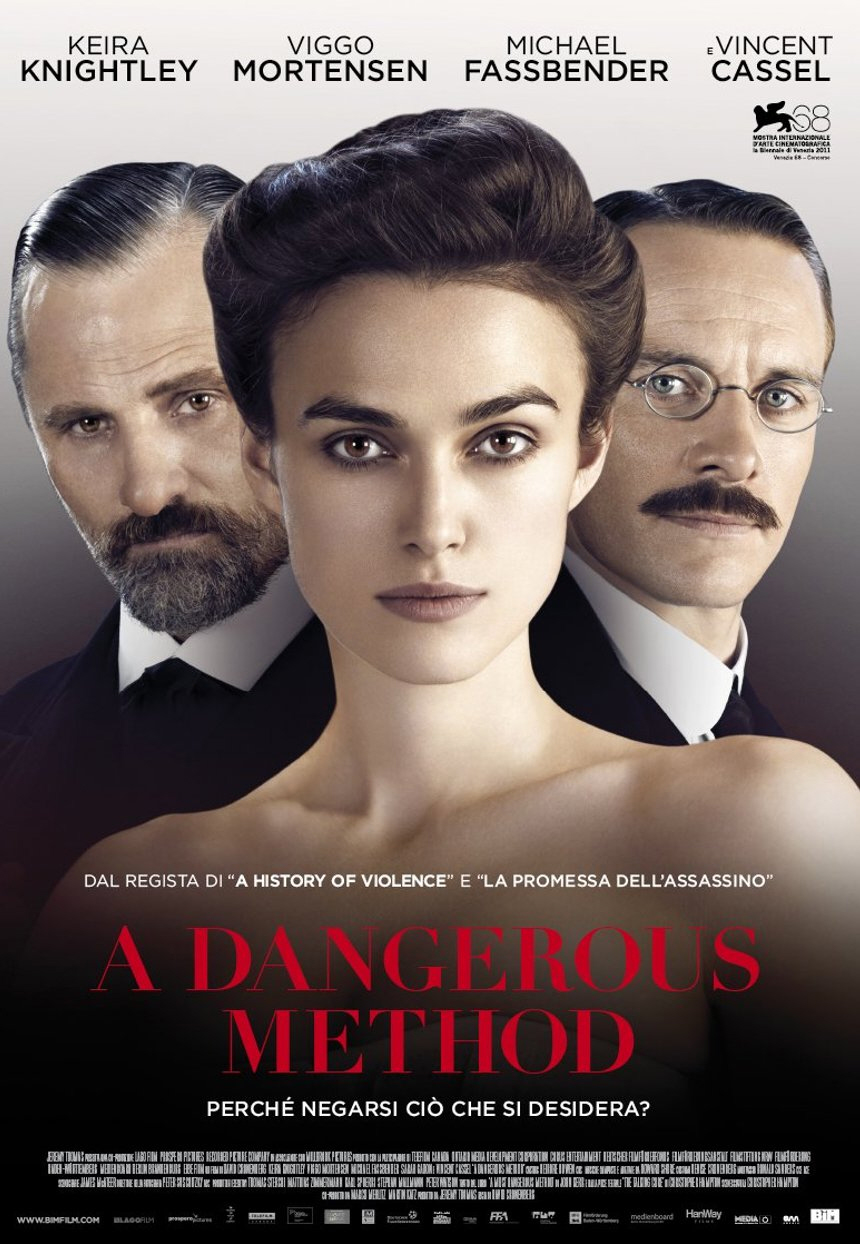 Photos courtesy of WENN.

Written by Kaiser

Posted in Fashion, Keira Knightley, Viggo Mortensen

- Mariah Carey lip synced on American Idol [CDAN]
- Colin Firth is looking good [Lainey Gossip]
- Internet celebrity charged with murder! [D-Listed]
- What is Paz Vega wearing? [Go Fug Yourself]
- New bachelors on The Bachelorette [Reality Tea]
- Goodbye to The Office [Pajiba]
- Bachelor Sean's fiance cheats on him [Evil Beet]
- Britney Spears out with her man [Popsugar]
- Nina Dobrev works it [Popoholic]
- Cindy Crawford needs to lay off the 'tox [Celebslam]
- Who said it: Carrie Bradshaw or The Dalai Lama? [Buzzfeed]
63 Responses to "Keira Knightley in lace Elie Saab: lovely or sad and doily-fug?"