Is Christina Aguilera about to get fired from "The Voice"?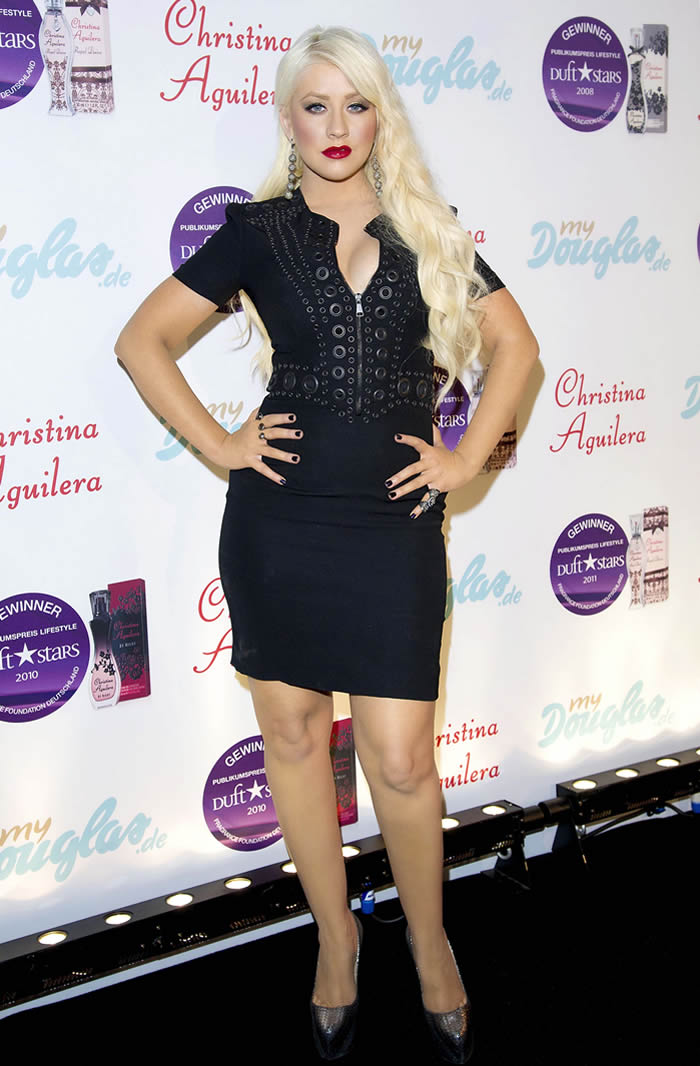 Christina Aguilera's life is one full of enablement. She's a staggering, fall-down drunk who has spent the better part of this year boozing it up and passing out in (of all places) Jeremy Renner's bed before ratcheting up the drunken drama factor and botching the National Anthem, falling down onstage at The Grammys, and threatening to fire any and all staffers who suggest that she needs some professional help.
All the while, she's been enabled by her jumpoff boyfriend, Matt Rutler, who doesn't appear to be employed in any profession other than holding Christina steady as she stumbles out of restaurants and clubs. In addition, NBC has enabled her with a fancy new job on "The Voice." Of course, we've already heard that Christina has been annoying the other judges on the show by refusing to associate with them off camera, and it turns out that the producers of the show aren't terribly happy with her either. Could she be getting the boot?
X17 can report exclusively that producers at NBC's "The Voice" plan to axe Christina Aguilera as a coach on the show.

While Aguilera is under contract for season two, a source close to the show tells us bosses are not happy to be stuck with her and they plan on replacing her for season three. Said our source: "She doesn't spend time with her contestants like she's supposed to. She doesn't participate. She spends most of her time on the set with her boyfriend."

AND we hear she is doing some drinking on the job. But, our source tells us this is part of the on-set culture — we're told Adam Levine and Blake Shelton frequently take shots while filming to loosen up.

Earlier this year, "The Voice" host Carson Daly said the show would succeed without its original coaches. "This show is bigger than any of its coaches or the host," he said. "This show will live on in perpetuity with many a star in those chairs."

Reps for Aguilera and The Voice have yet to return requests for comment
[From X17 Online]
Naturally, Christina's rep was quick to deny this story as "completely false" to Gossip Cop, but that certainly doesn't mean that NBC isn't preparing to can Christina's drunken ass after her contract ends. In all likelihood, they're already putting out feelers for a female judge to replace her. So this particular denial means nothing because, essentially, Christina exists in a world of drunken denial and is content to believe that her own music career took a nose dive thanks only to Lady Gaga, who obviously copied her and stole her fanbase. Interestingly enough in the X17 article, Cee Lo Green is not included in the shot-taking club of judges. Good for him.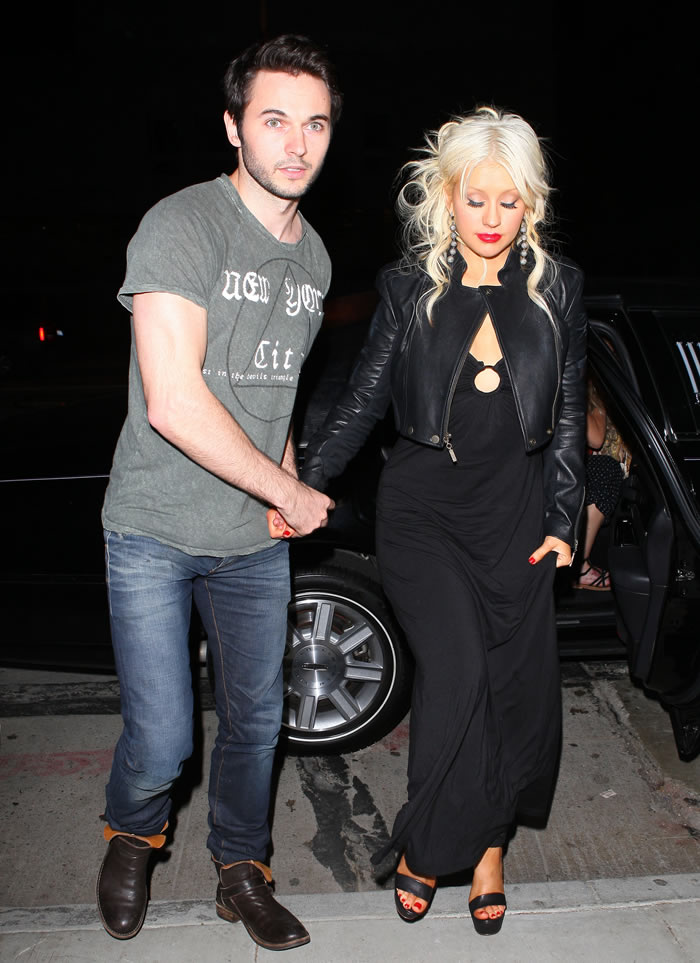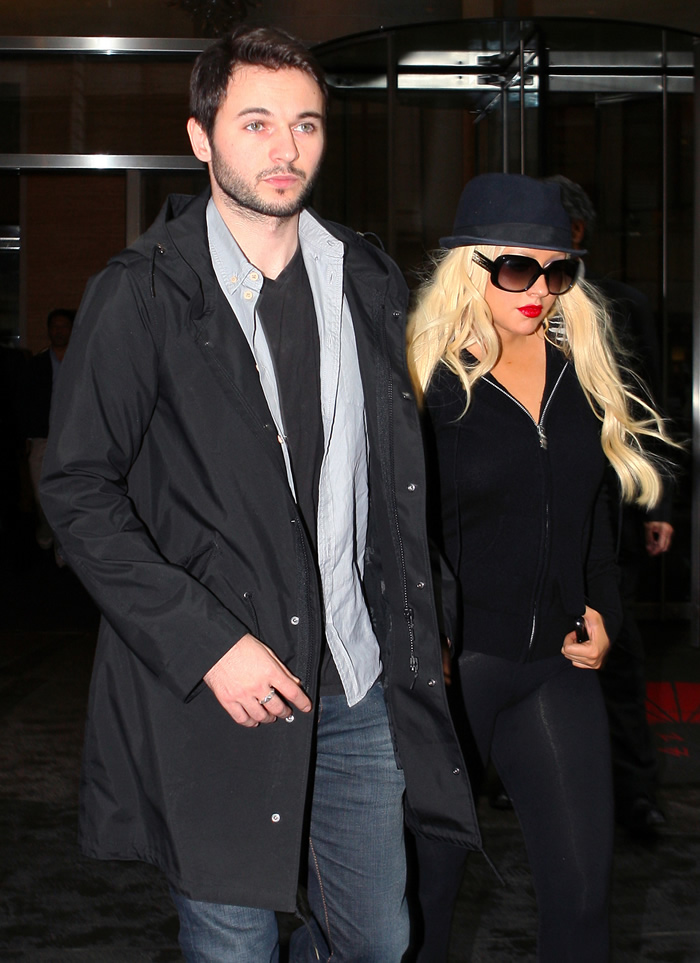 Photos courtesy of Fame Pictures
Written by Bedhead

Posted in Christina Aguilera, Matt Rutler

- Friends reunion on Ellen [Popsugar]
- Lindsey Vonn watches Tigers kids [Lainey Gossip]
- George Michael fell out of a car going 70mph [D-Listed]
- Real Housewives of Orange County recap [Reality Tea]
- New Man of Steel trailer [Pajiba]
- Jared Padalecki's hot bod [Buzzfeed]
- Doctors confirm Taylor Swift's new boobs [Evil Beet]
- Catherine Zeta-Jones finished treatment [CDAN]
- Anna Paquin hates the paps [Celebslam]
- Lance Armstrong is gross [The Blemish]
- What is Barbara Palvin wearing? [Moe Jackson]
- This is Petra Nemcova? [SVC]
23 Responses to "Is Christina Aguilera about to get fired from "The Voice"?"