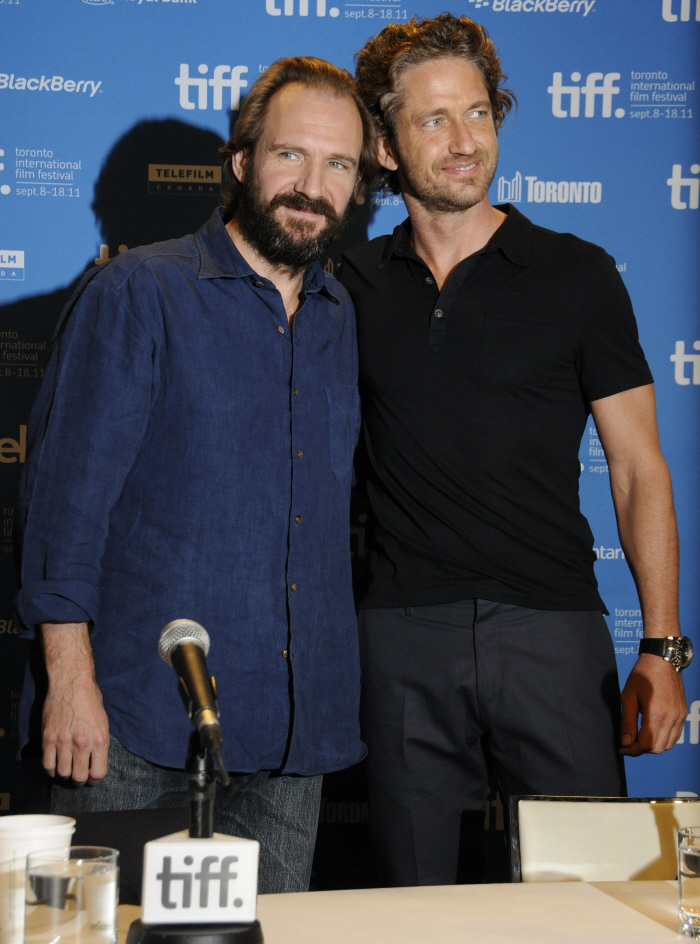 I mentioned these photos yesterday, but now that I'm looking through them again, I'm just not feeling the homoeroticism. Gerard is thin and sure, he looks great in that black polo. And Ralph is scruffy – all for a stage role in London. Why are these two not giving it to me right now? Maybe I'm just tired? True story – I've had really bad sleep patterns lately. Usually, when I see two of my guys, two of my beloved accented gentlemen, together in some kind of embrace, their scruff intertwining into a tangled, sweaty heap of hotness, my biscuits will tingle. I'm not feeling it here. I think maybe if I added Daniel Craig into the mix? See, the thought of Danny Craig standing there with Gerard and Ralph, that did something to my biscuits. Now add Javier Bardem. Oooh, that's good.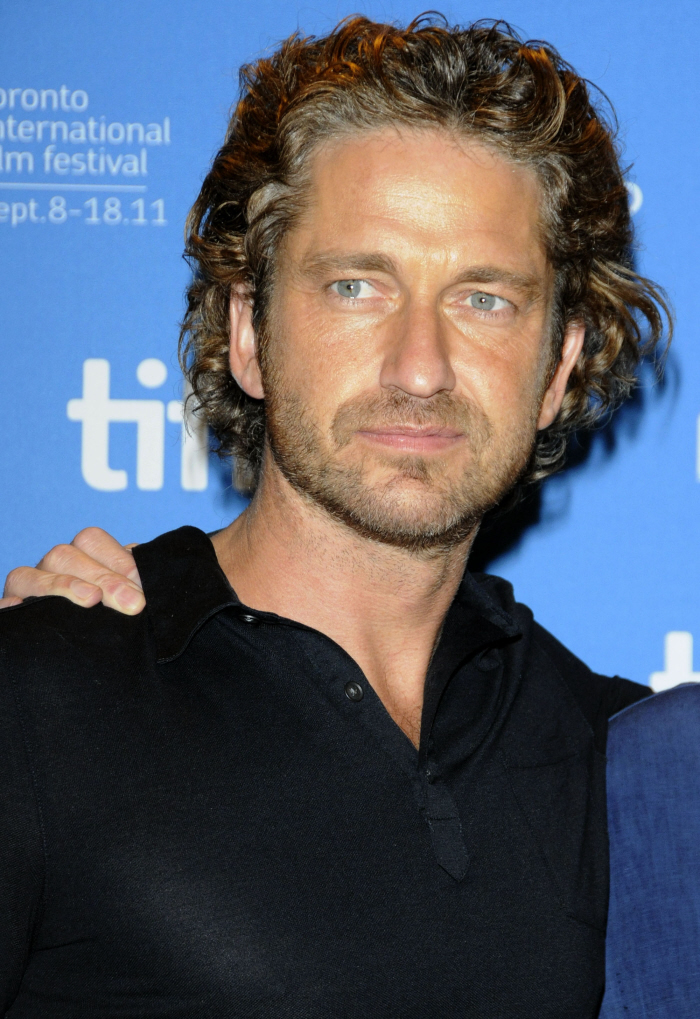 Anyway, these are some photos from the press conference for Coriolanus yesterday in Toronto. According to reports, it was a love fest with everyone singing Ralph's praises as a director and actor. Ralph said about the film, "The play has resonance with the times we're in, especially now with so much uncertainty in the world … and the constant tension between leadership and the voice of the people. It's a continually resonant political thriller with a Greek tragedy at centre of it." Oh, here's a good quote – from Gerard, talking about a fight sequence he did with Ralph: "The fight that we had, which to this day remains the closest thing to a homosexual experience that I've had, and may be a career-changing thing for both of us." Ralph quipped, "We rehearsed that fight exhaustively." Oh, that's good stuff. Talk more about this, boys.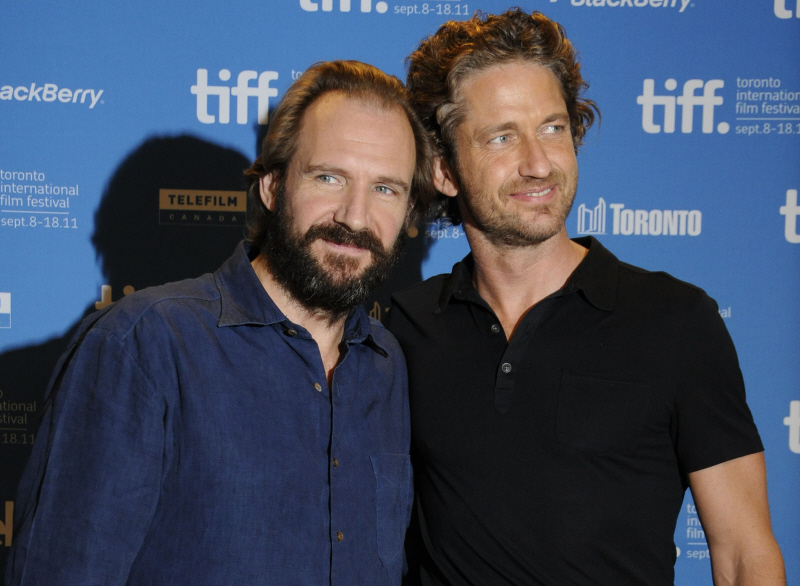 Oh, and YES, that's Jessica "Bitch is everywhere this year" Chastain.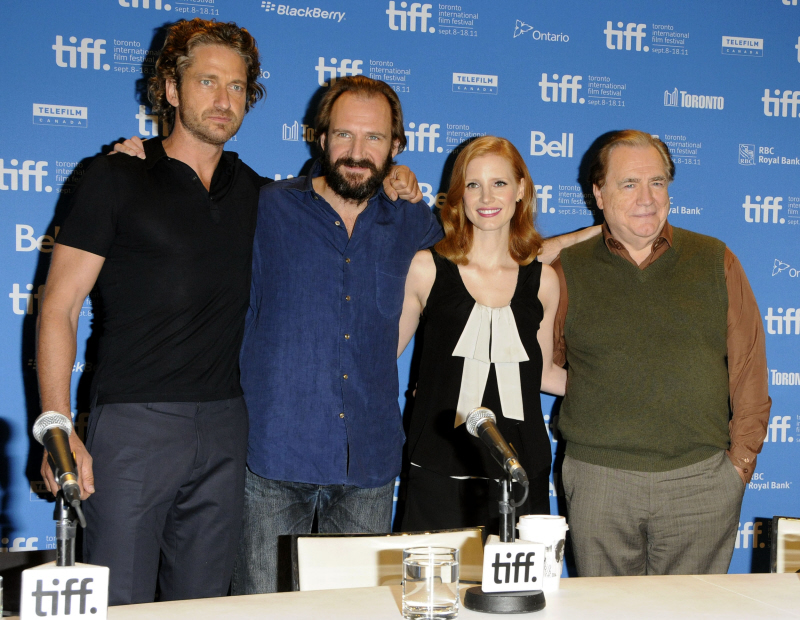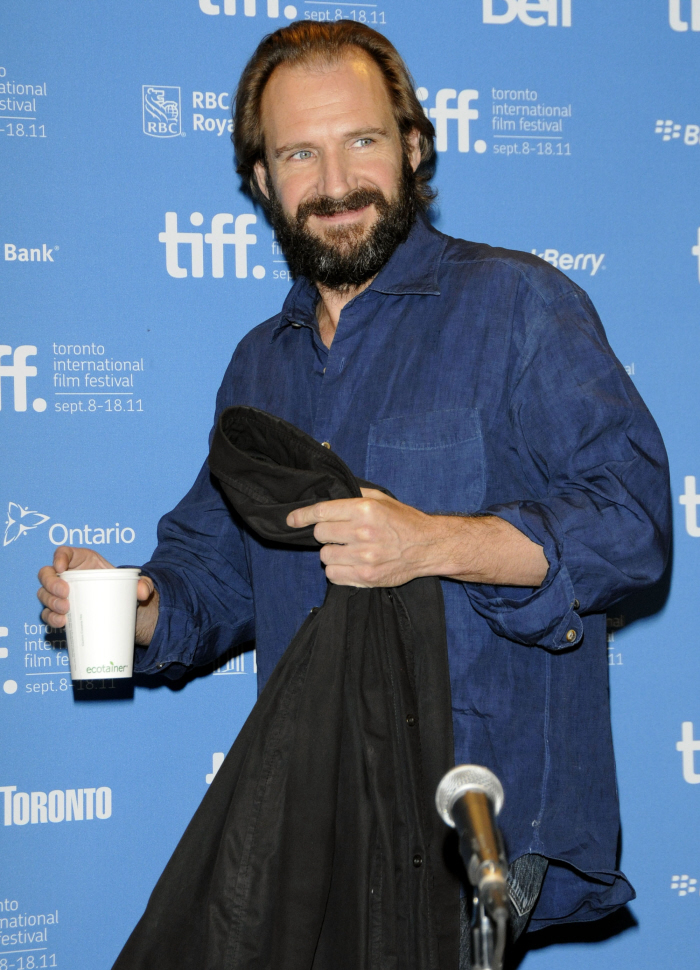 In case Ralph wasn't doing it for you, here's a photo of Gerard getting homoerotic with Rodrigo Santoro.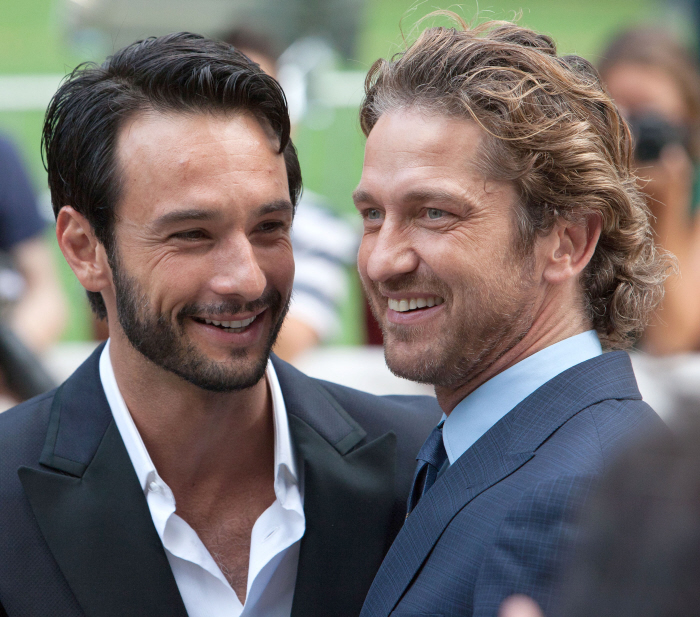 Photos courtesy of WENN.