Kim Kardashian in Vera Wang: lumpy, fug, tragic or "like Cleopatra"?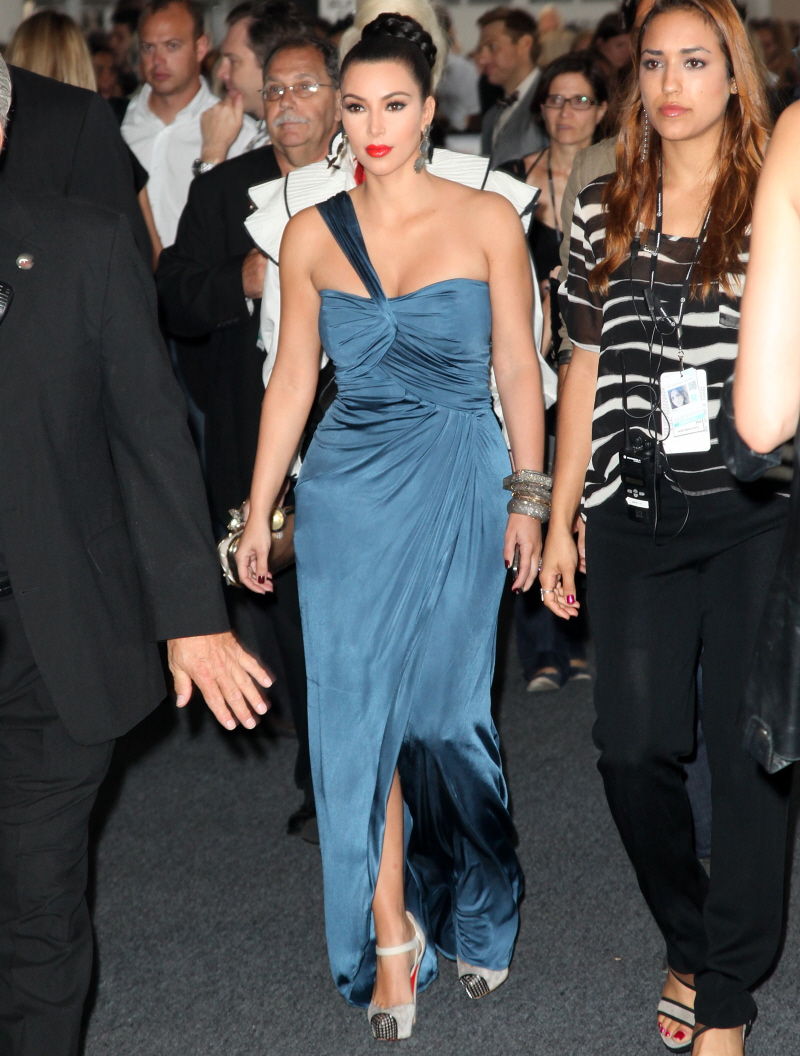 These are photos of Kim Kardashian at yesterday's Vera Wang show. Kim and Beyonce were both in attendance, and according to reports, they arrived at the same time with their entourages, and a major kafuffle ensued. Kim was wearing Vera Wang – and I don't think that I've ever seen a Wang gown look worse. Why does Kim look so… lumpy? Is she wearing Spanx? Any kind of support garment? Is it just the design of the dress that makes a curvy "size 4" woman look like lumpy crap?
Vera Wang designed Kim's wedding dress, so it makes some kind of sense that Kim would make her cat-faced way to the runway show. But Kim is also being criticized, not only for her lumpy, cat-faced appearance, but for showing up in a full-length gown. The Vera Wang show was held during the day… so Kim basically got all dolled up in a gown for a day event lasting about twenty minutes. Ugh. Of course, it might not have been Kim's fault – Vera might have sent Kim this particular dress to wear, and Kim just complied.
But Kim thought she was like Cleopatra. Because Cleopatra was a cat-faced Botox monster married to a big lug?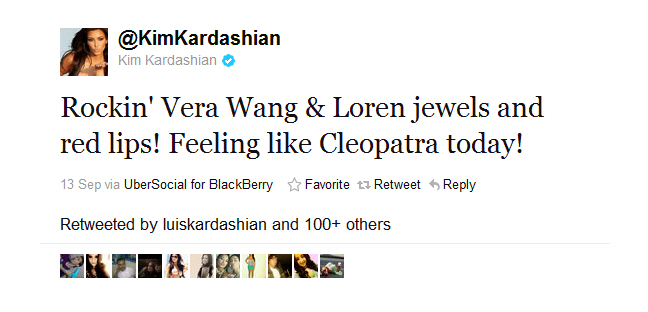 [From Kim's Twitter]
Ugh. Whatever. Look at her cat-face.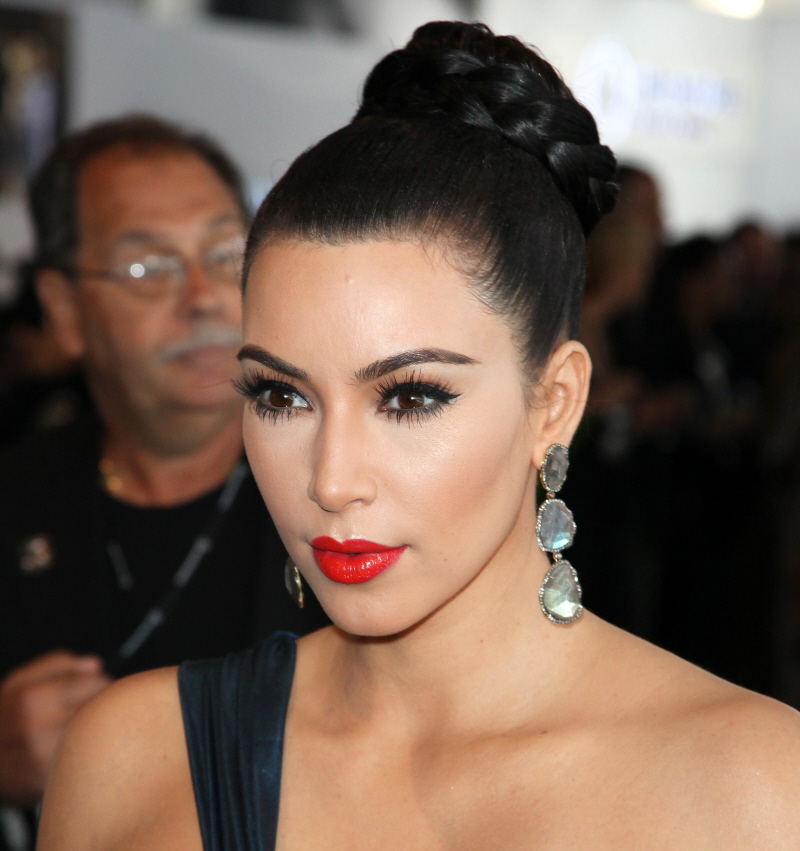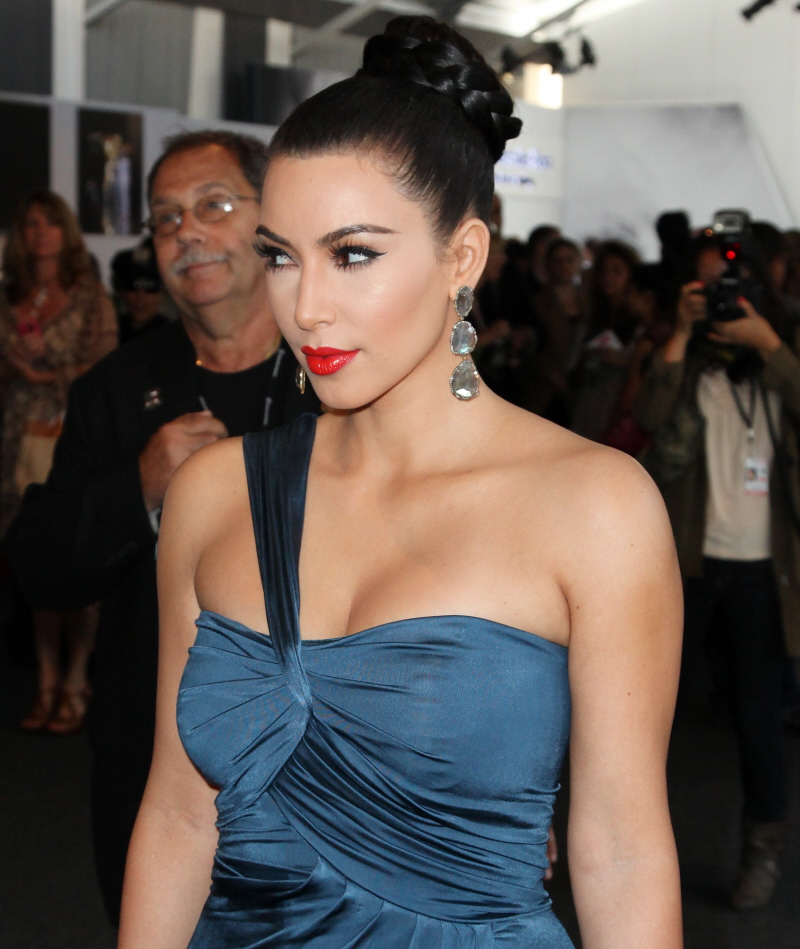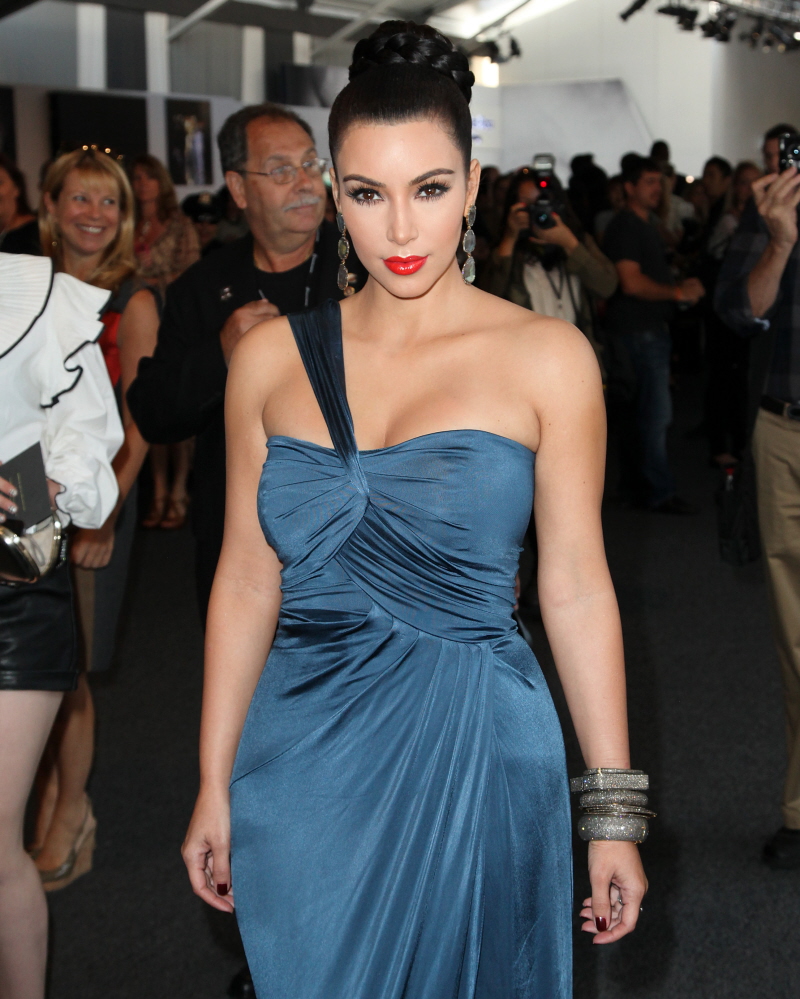 Photos courtesy of Fame.

Written by Kaiser

Posted in Fashion, Kim Kardashian

- Who butchered the National Anthem? [D-Listed]
- Rob Lowe never ages [Lainey Gossip]
- What is Vanessa Hudgens wearing? [Go Fug Yourself]
- Summer guide to reality TV [Reality Tea]
- Game of Thrones recap [Pajiba]
- Tan Mom's music video [Buzzfeed]
- Amanda Knox is broke [Starcasm]
- Backstage at the Billboard Awards [Popsugar]
- Miley is still stuck in the 90s [Popoholic]
- Blind Items revealed: Adam Levine [CDAN]
- Hugh Hefner bought Crystal Harris a house [Celebslam]
- What happened to Aimee Teegarden? [The Blemish]
73 Responses to "Kim Kardashian in Vera Wang: lumpy, fug, tragic or "like Cleopatra"?"