Pippa Middleton & Peaches Geldof are the same level of celebrity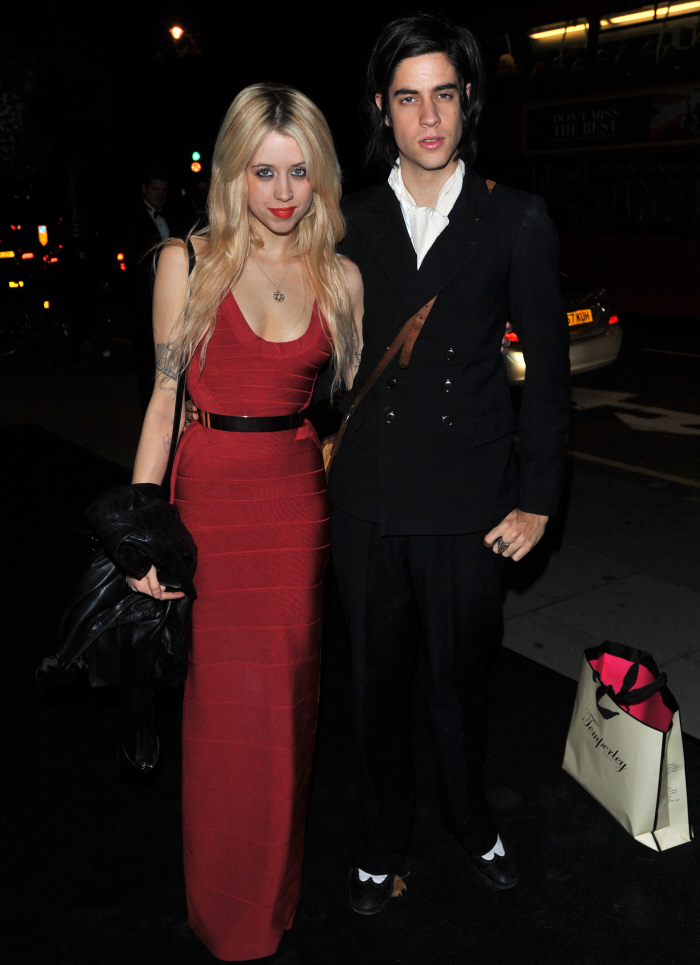 One of the things I love about the UK is that they don't seem to adhere to the America hierarchy standards of celebrity. In America, the film stars are the ultimate "get" for a party, followed by television stars, followed by reality stars. As far as political figures and anybody who does anything outside of Hollywood… well, they can become "celebrities" too, but they're going to be the exceptions to the American celebrity hierarchy. In the UK, I feel like it's more "anything goes!" Reality stars are given even more legitimacy over there, and (personally, IMO), I think the British have more respect and love for their television stars because they love TV more than we do.
Anyway, in this bizarre celebrity universe in the UK, we have two women who, by most accounts, have done next to nothing to "earn" their celebrity: Pippa Middleton and Peaches Geldof. Pippa is famous because she's the sister of a girl who waited around for nine years for the future king to marry her. Peaches is famous because her mother was a tabloid wreck and her father is smug and well-connected. And somehow, Pippa and Peaches are the same. I know because they were both seated front row at yesterday's Temperley runway show during London Fashion Week.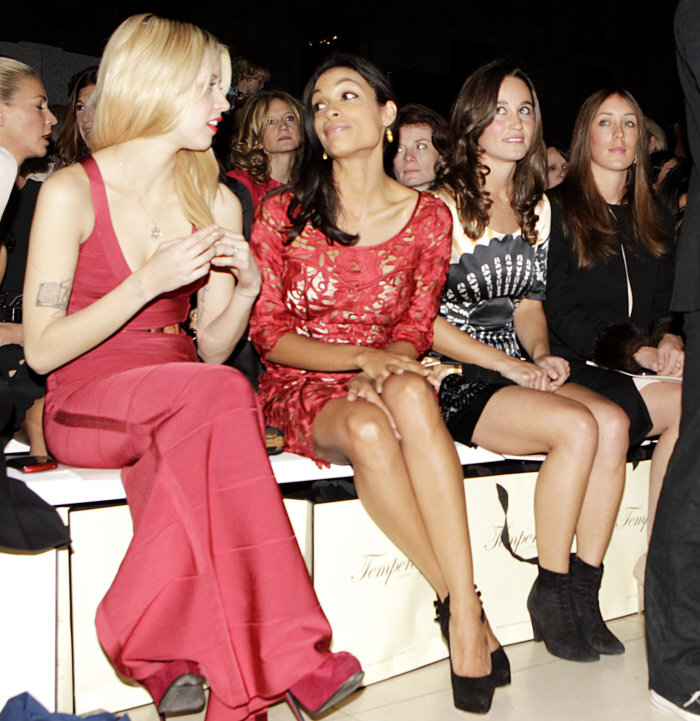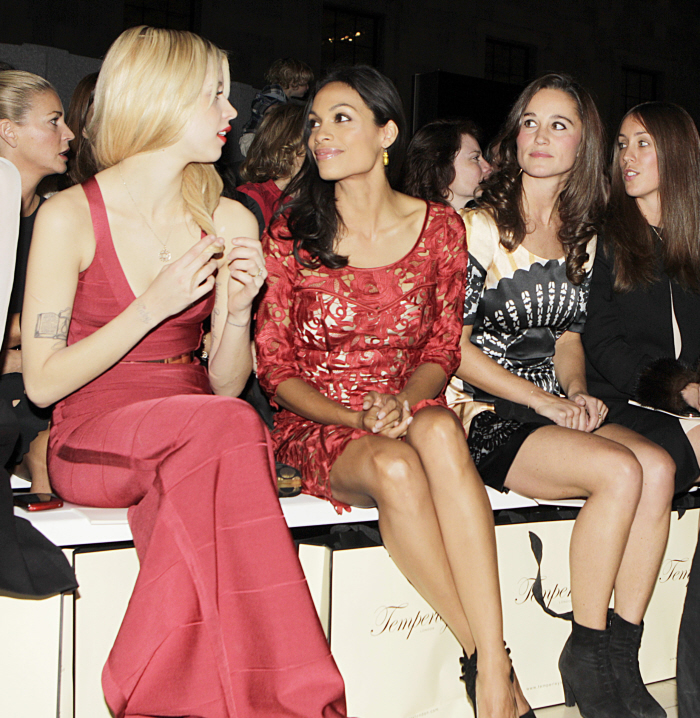 Surprisingly, Pippa showed up for a fashion event. Because she's a celebrity now, and bless her heart, she desperately needs some fashion help. But Peaches is no stranger to just showing up somewhere for no good reason – that's her "career". So… Pippa and Peaches are the same. Maybe they can both get some fashion help.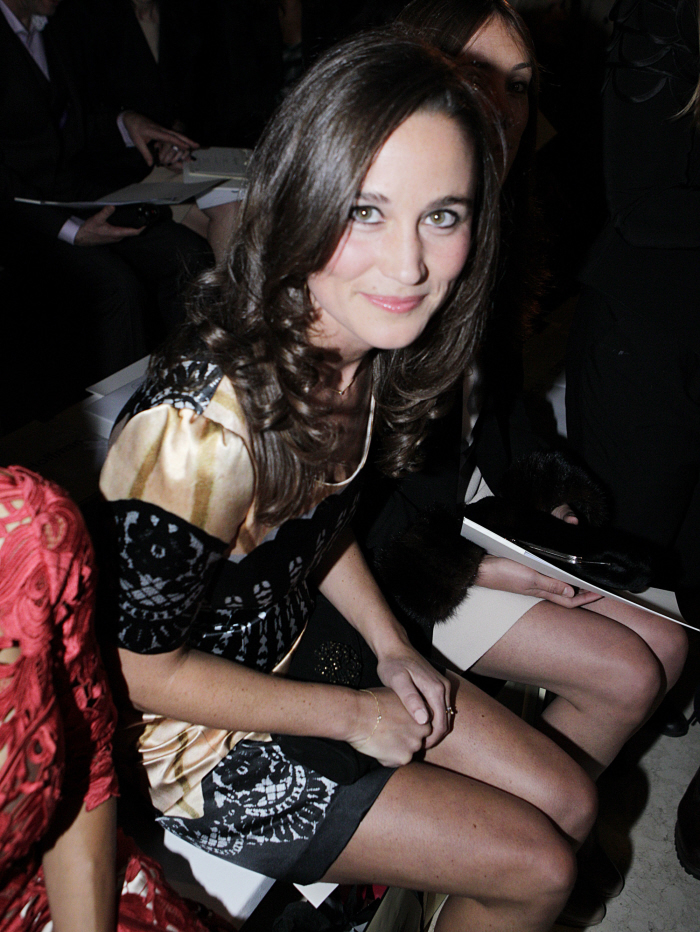 By the way, how rough does Peaches look these days? She's so thin! And it's hilarious that she wore a gown to the Temperley show. I think the gown is Herve Leger, right? Tacky, tacky, tacky. That's her boyfriend, by the way.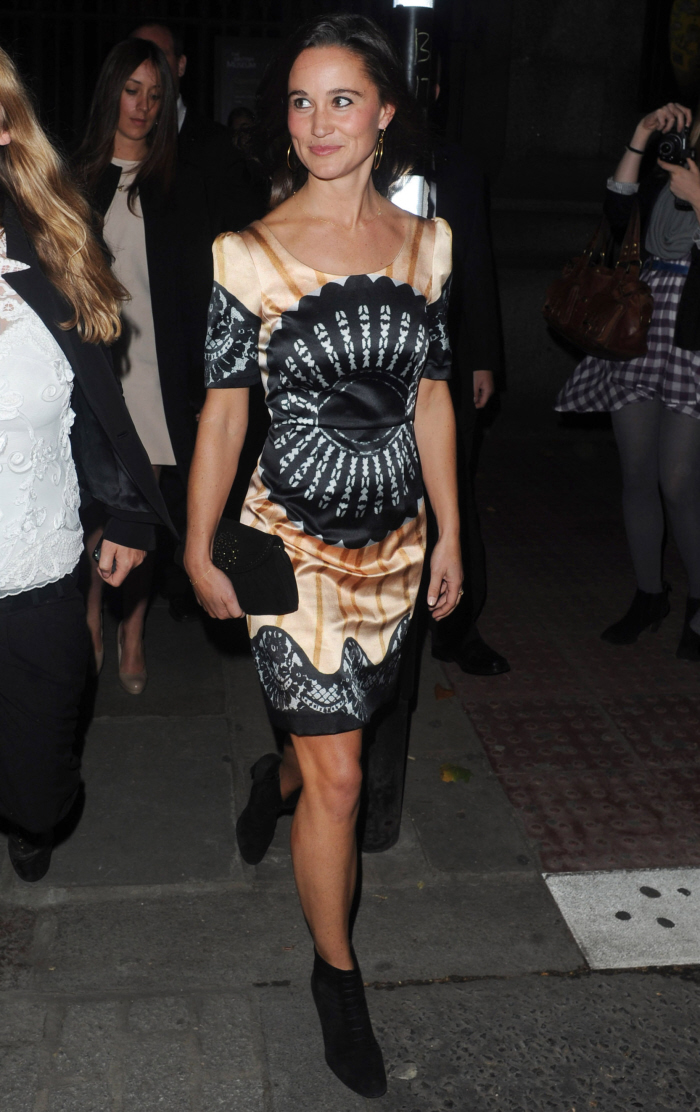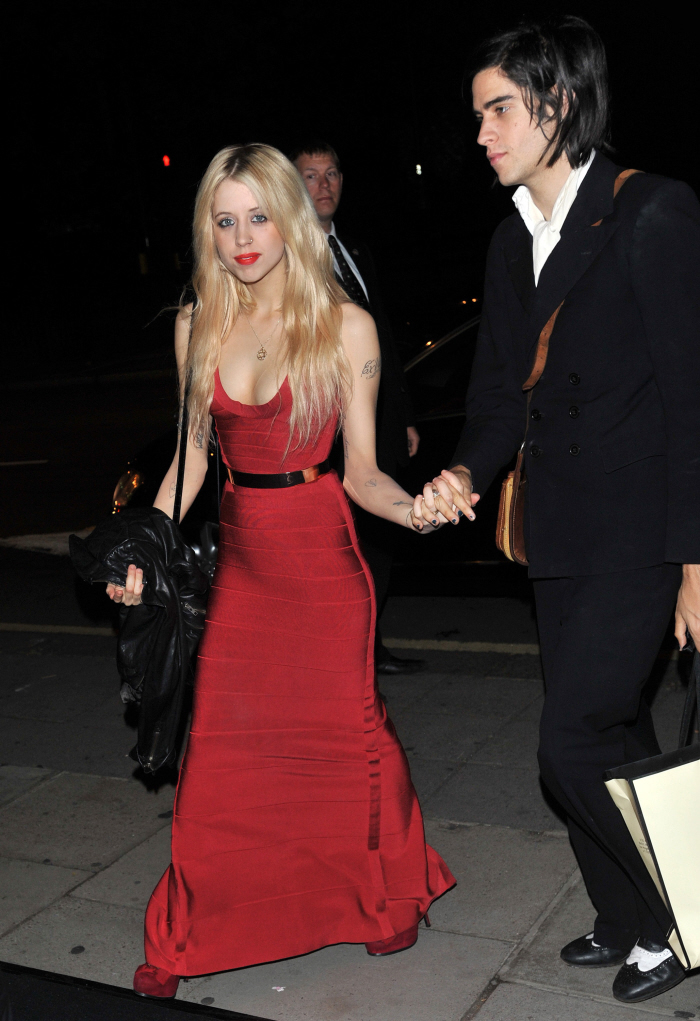 Photos courtesy of WENN.

Written by Kaiser

Posted in Fashion, Peaches Geldof, Pippa Middleton

- Zach Galifianakis is awesome [Buzzfeed]
- Prince at the Billboard Music Awards [D-Listed]
- Bieber's Billboard look [Go Fug Yourself]
- Married to Medicine recap [Reality Tea]
- Celebrity first marriages [Pajiba]
- The last Mad Men baffled a lot of people [Lainey]
- Karolina Kurkova's crazy hot dress [Moe Jackson]
- Jennifer Garner on set [Popsugar]
- Kitten vs. Lizard [CDAN]
- Doetzen Kroes' great butt [Celebslam]
- Shameless star Jeremy Allen White [OMG Blog]
- RIP Ray Manzarek [Bossip]
51 Responses to "Pippa Middleton & Peaches Geldof are the same level of celebrity"