Hugh Jackman and his wife think they were destined to adopt their kids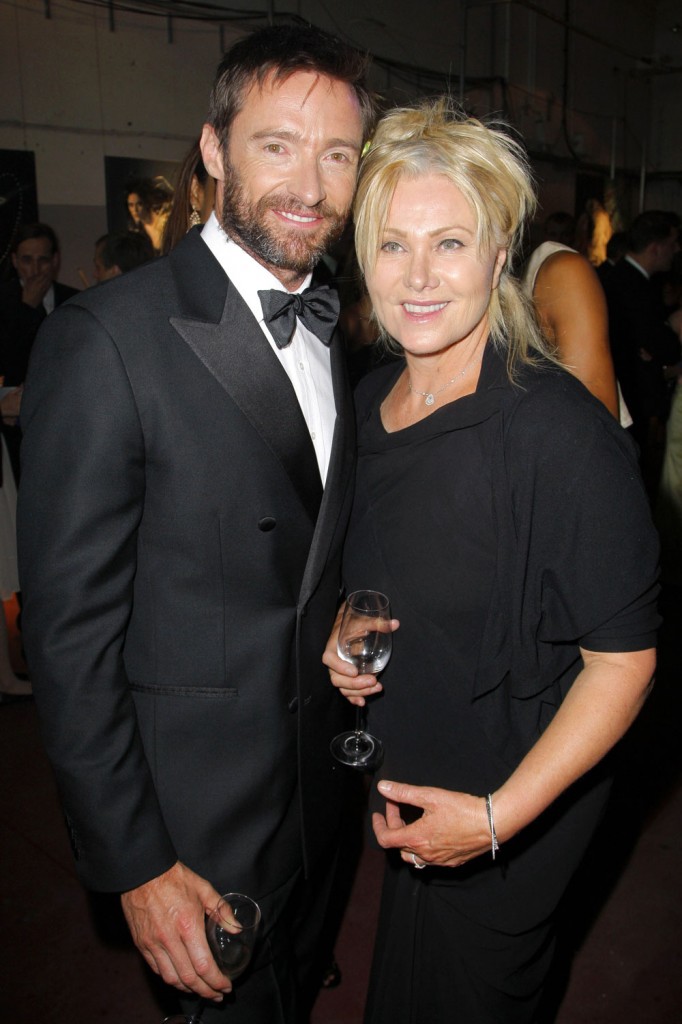 Those of you who read us regularly know that I love Hugh Jackman. I just think he's a genuinely nice guy and super hot to boot. My admiration of Hugh crept up on me. While I've had crushes on other celebrities like Matt Damon and Johnny Depp forever, Hugh earned my fangirl status from his actions and interviews. Anyway here's another reason to love Hugh. In a new interview with Australian newspaper The Herald Sun, the 42 year-old actor opens up about how he and his wife of 15 years, Deborra-Lee Furness, struggled with infertility before deciding to adopt. They are now parents to son Oscar, 11, and daughter Ava, six. Hugh describes it as very difficult to get to the point of adopting, but ultimately rewarding. He also sees the adoption of his two children as fated. It's touching the way he explains it.
The 42-year-old star is married to wife Deborra-Lee Furness and they have two adopted children – Oscar, 11, and Ava, six.

He spoke to Australia's Herald Sun about the moment they discovered they weren't able to have children naturally.

He said: 'It was painful. It's not easy. You put a lot of time and effort into it, so it's emotional.

'I think any parent can relate – trying to have children is wonderful and when you feel as though that's not going to happen, there's a certain anxiety that goes with it.'

He added: 'We thought we'd have a kid or two biologically and then adopt. But when we decided we'd had enough of IVF, we went ahead with adoption.'

However the couple soon moved on with their plans to become parents.

Jackman said: 'From the moment we started the adoption process, all the anxiety went away. I don't think of them as adopted – they're our children.

'Deb and I are believers in I suppose you could call it destiny. We feel things happened the way they are meant to. Obviously, biologically wasn't the way we were meant to have children.

'Now, as we go through life together, sure there are challenges, but everyone's in the right place with the right people. It sounds airy-fairy, but it's something we feel very deeply.'
[From The Daily Mail]
That's so nice! Hugh and Deborra have been open about this issue, and are involved in several adoption charities. I found this moving interview with Deborra from 2004, before their second child was adopted. She said she'd had two miscarriages before they decided to adopt Oscar. Back when Oscar's mother was pregnant and Deborra and Hugh were meeting with her about adopting the baby, Deborra thinks she was given a sign that he was meant to be their son. She described how she was in an airplane and saw a lightning storm over Iowa, where his birth mother is from. Here's that part:
"And I kept saying to Hugh when we were in discussions early on. I said I havn't got a message yet, I'm waiting for a message. And I was on a flight from Los Angeles to Toronto where Hugh was shooting X-Men 1, I think it was, and I was sitting on this flight and I looked out the window and there was this incredible electric storm outside the window and it was so beautiful, I was just staring at it and I said to the guy sitting next to me, "Wow, look at that, it's amazing, where are we, and he said I think we're somewhere over Iowa," And I, I knew that that was the birth mother I had been speaking to and I grabbed the stewardess and I said do you know where we are and she said oh come up here and took me up to the pilot's cabin it was before September 11, and went in there and I said where are we? And he said, see down there, there's Cedar Rapids, and tears started to roll down my face and I knew that was my message. And I loved it, it was like it wasn't a subtle message, it was like, it's me already, it's like this huge electrical storm."
[From ABC.net.au]
I usually don't believe in signs and messages. When people tell stories like this I find it fascinating though. I truly believe that they thought they received a sign, and that it was a sign in that way, since signs are what we make of them. (Hopefully that makes sense and doesn't sound condescending, although it probably does.)
Hugh and Deborra sound like they're on the exact same page when it comes to their family, and that's very refreshing to hear, inside or outside of Hollywood.
Update: Here's a link to a bunch of new gratuitous shirtless pictures of Hugh Jackman.
Most of these photos are from July and August of this year, except for the one where they're in coats, that's from October. Credit: Fame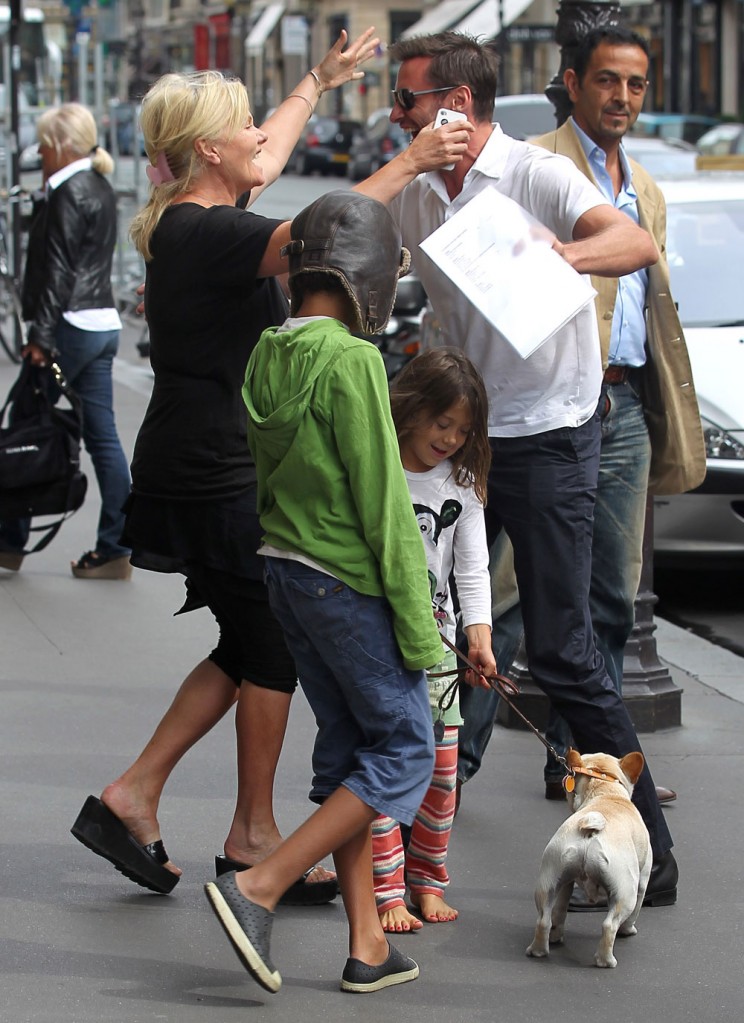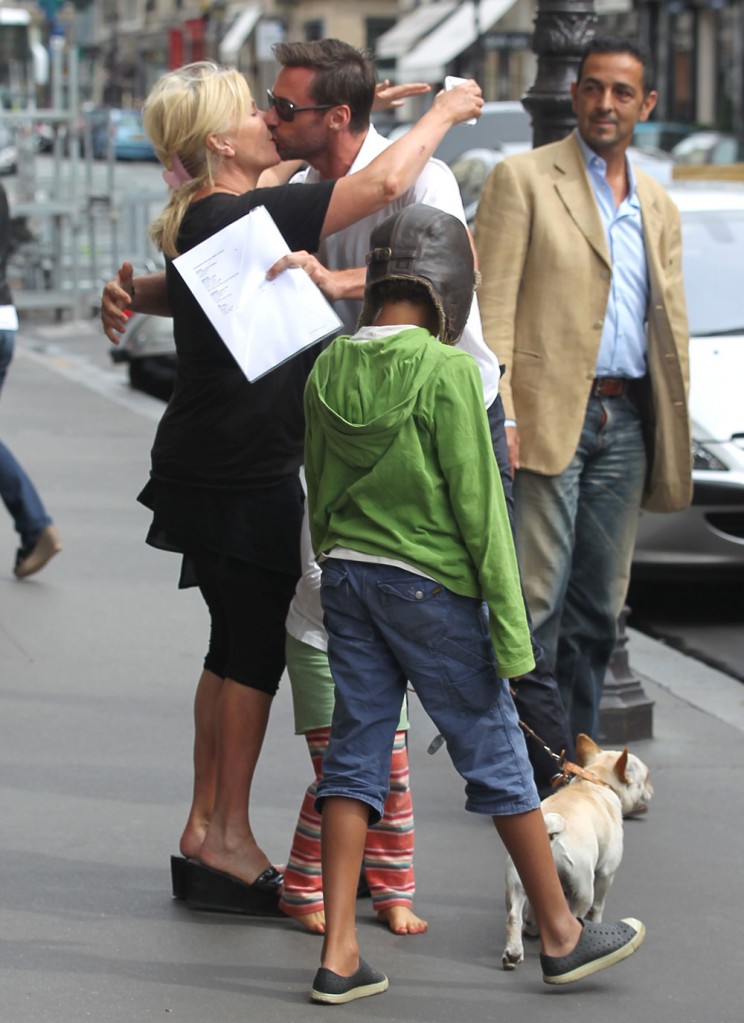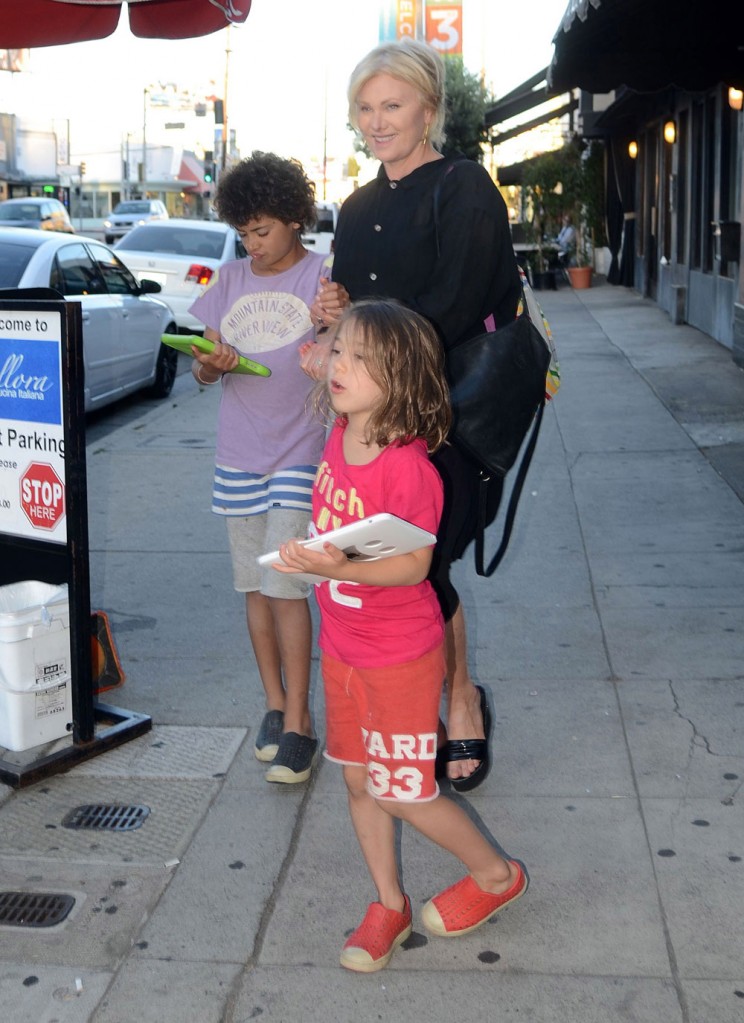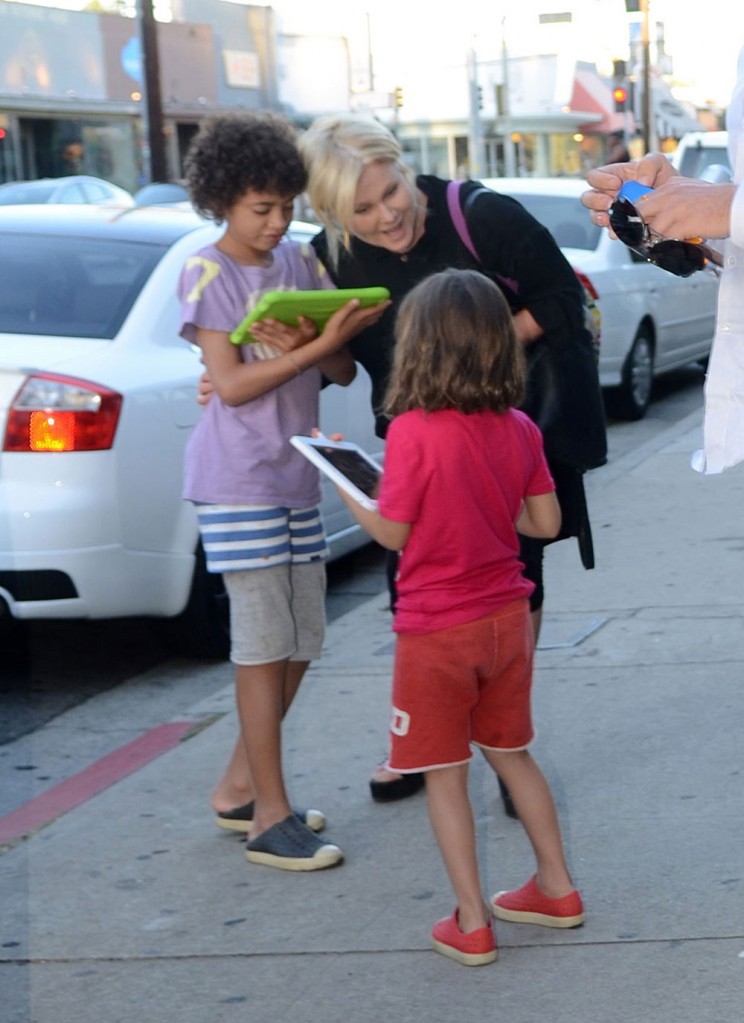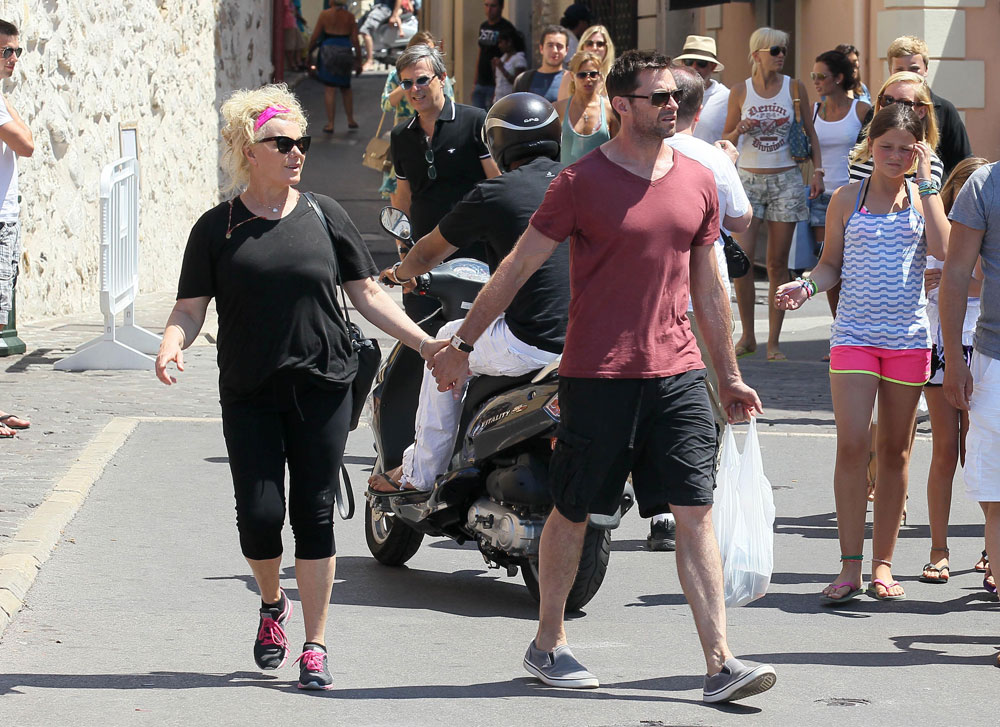 Written by Celebitchy

Posted in Adoptions, Deborra-Lee Furness, Hugh Jackman, Kids

- Mariah Carey lip synced on American Idol [CDAN]
- Colin Firth is looking good [Lainey Gossip]
- Internet celebrity charged with murder! [D-Listed]
- What is Paz Vega wearing? [Go Fug Yourself]
- New bachelors on The Bachelorette [Reality Tea]
- Goodbye to The Office [Pajiba]
- Bachelor Sean's fiance cheats on him [Evil Beet]
- Britney Spears out with her man [Popsugar]
- Nina Dobrev works it [Popoholic]
- Cindy Crawford needs to lay off the 'tox [Celebslam]
- Who said it: Carrie Bradshaw or The Dalai Lama? [Buzzfeed]
44 Responses to "Hugh Jackman and his wife think they were destined to adopt their kids"