Rosie Huntington-Whiteley in Pucci at the Film Awards: hot or bizarre?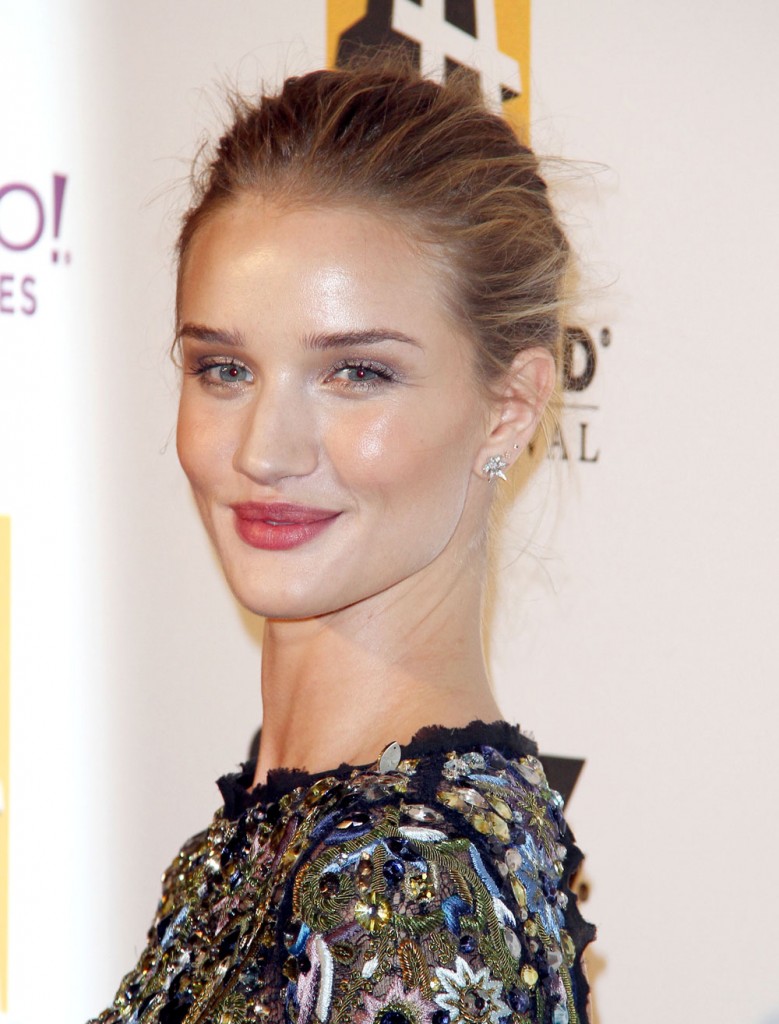 Kaiser has already covered some of the fashion at last night's Hollywood Film Awards, including Michelle Williams, Carey Mulligan and George Clooney and Stacy Keibler. She'll be mentioning Anne Hathaway and Emma Stone in a moment. Here we have a few of the other celebrities that lit up the red carpet. No one really impressed me except for Julianne Hough and Viola Davis.
Rosie Huntington-Whiteley tried to work a intricately beaded Pucci gown and kind of failed, in my opinion. She's so hot and she's gotten it absolutely right so many times in the past. It's kind of refreshing to see her with messy pulled back hair, minimal makeup and a dress that makes her look more like a rare exotic bird than one of the hottest models around. Even the chick who gets to sleep with Jason Statham looks like crap once in a while.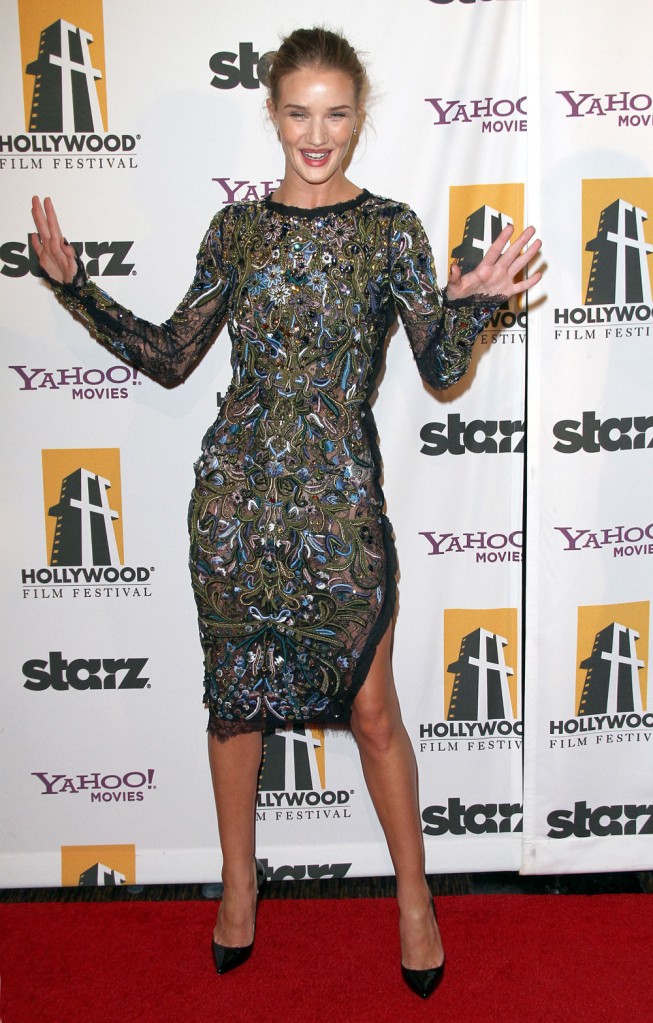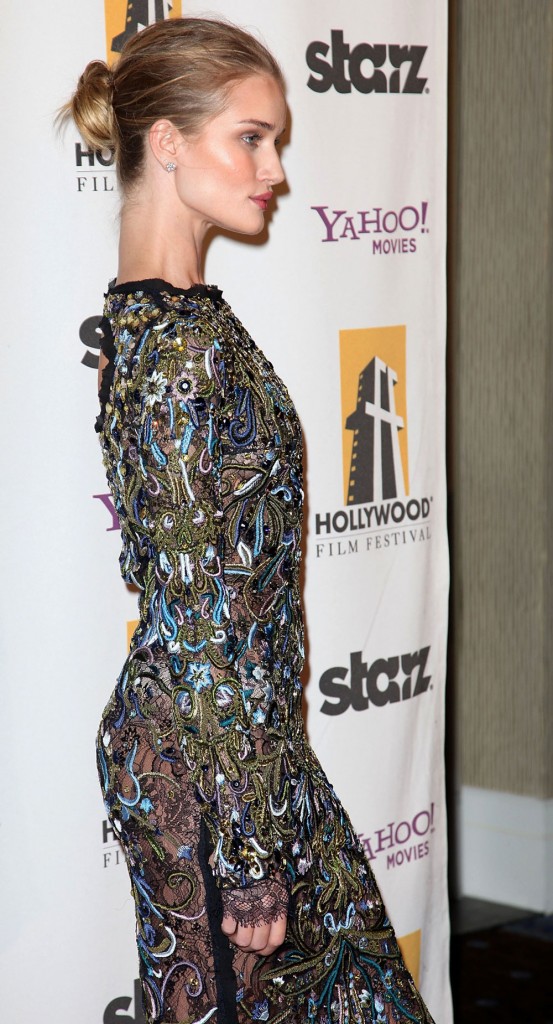 Elle Fanning, still just 13 years old(!), wore a very conservative off white Valentino dress that could pass as a tablecloth. She accented the look with a Heidi braid. It's kind of sweet for a kid and while I'm not a fan of the dress, I like that she's covered up.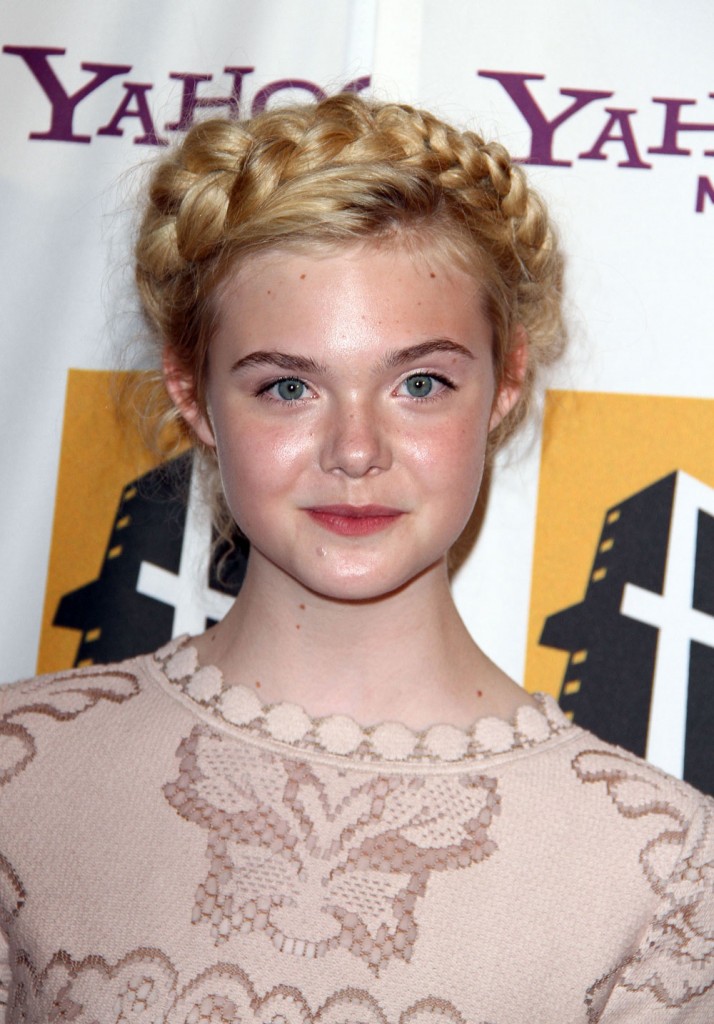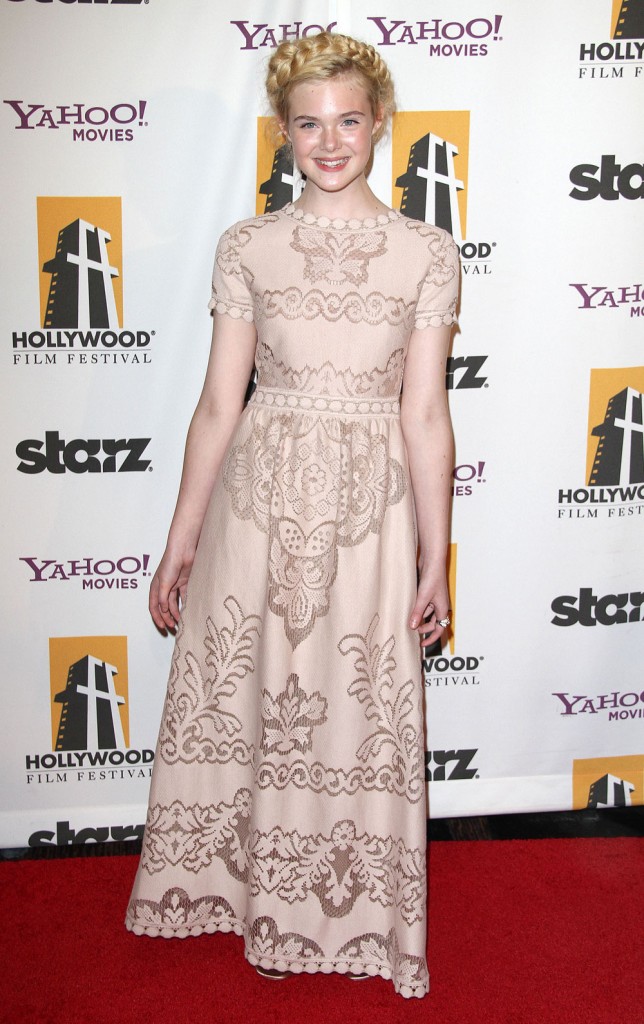 Julianne Hough really shone in a tight beige dress with a sequin swirl pattern and a deep v-neck that went nearly to her belly button. In theory I don't like this dress and find her matchy shoes too much. On her though it worked and she looked amazing. Love her hair and makeup.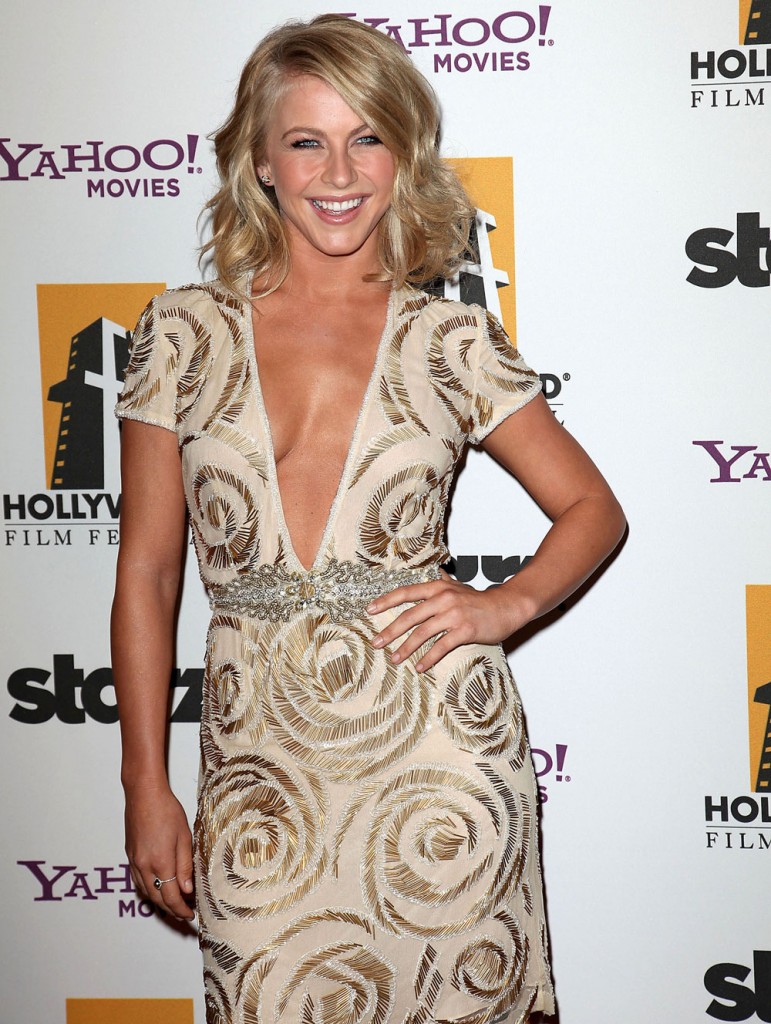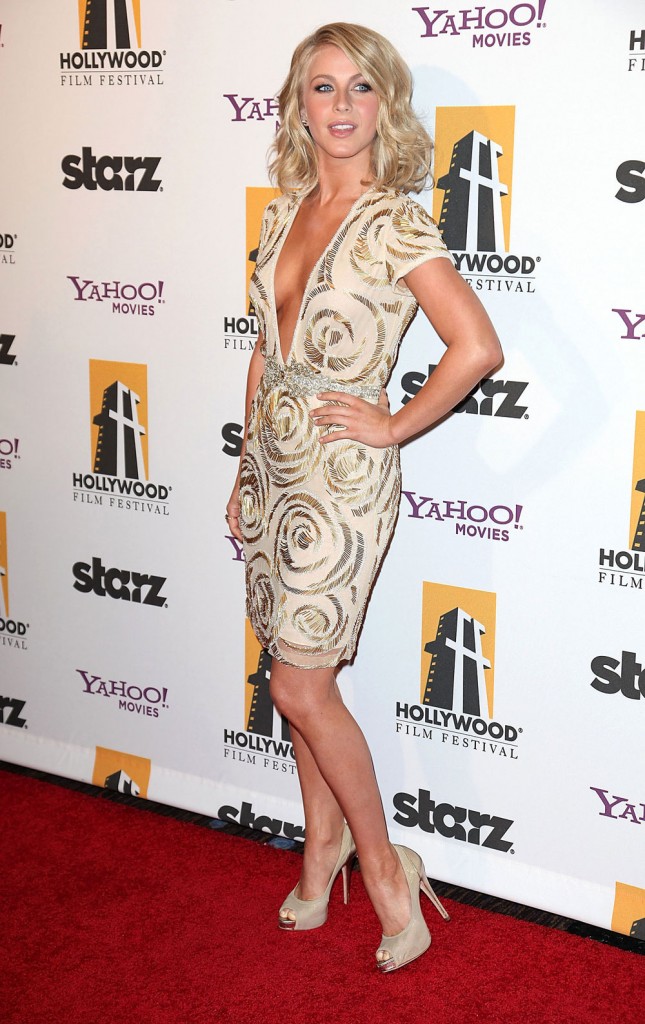 Amber Heard vamped it up in a blue silk dress with a dramatic bodice slit. I thought we were about to see sideboob, but it didn't materialize. As we've seen in the past from her, the color seems a little off, but I think it's more her hair color this time than the colors in her dress. Her hair and makeup are phenomenal though.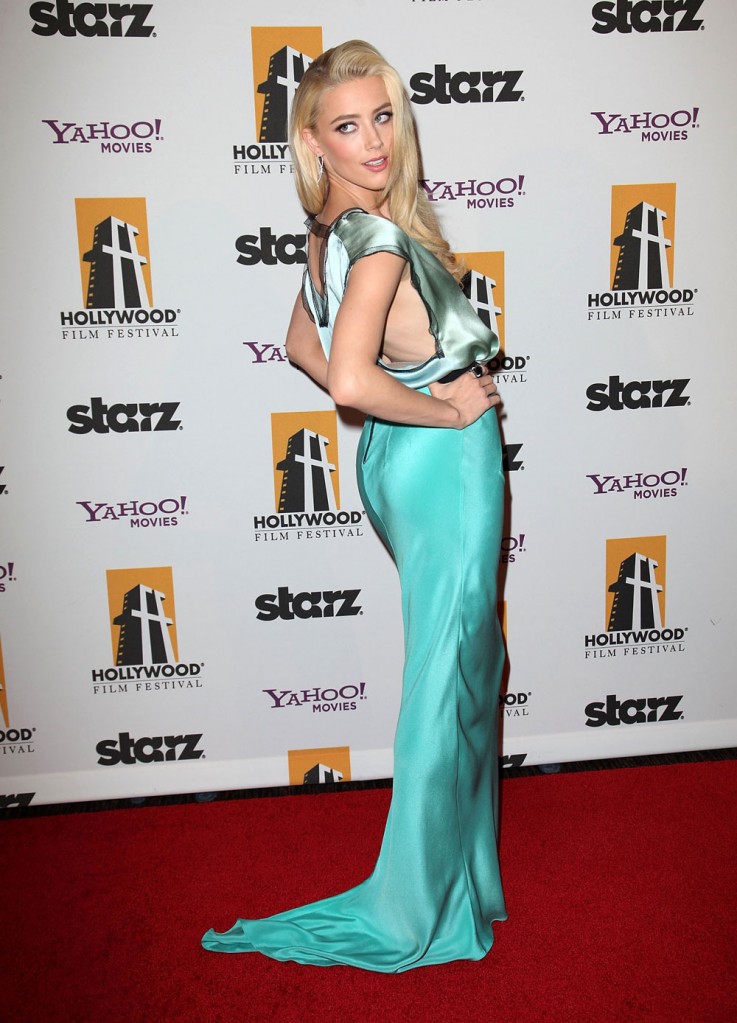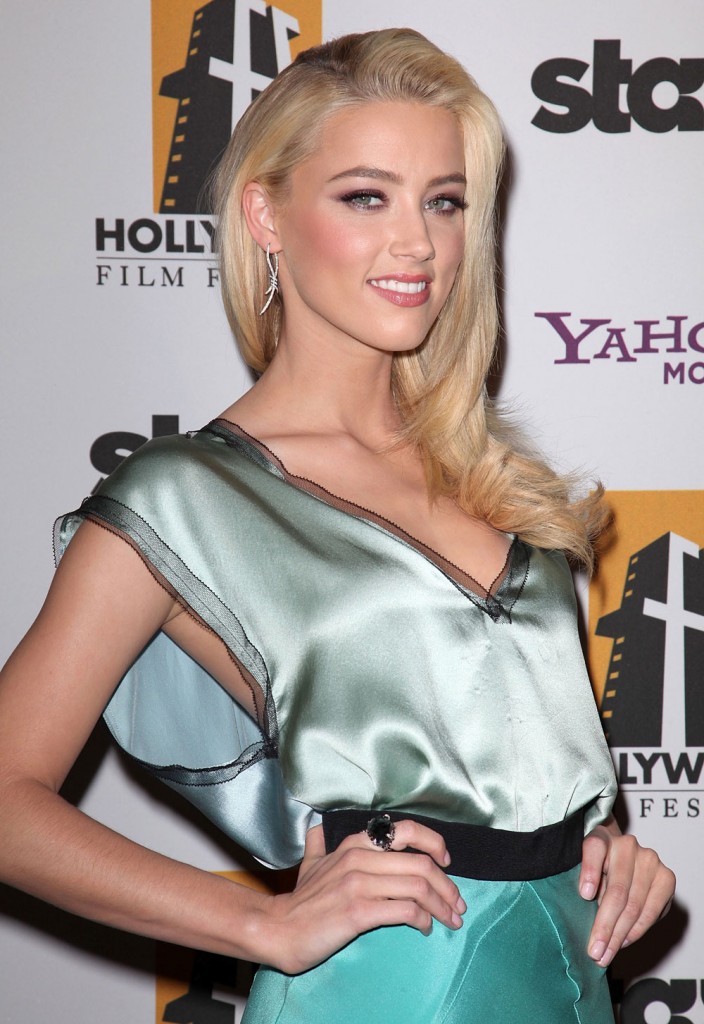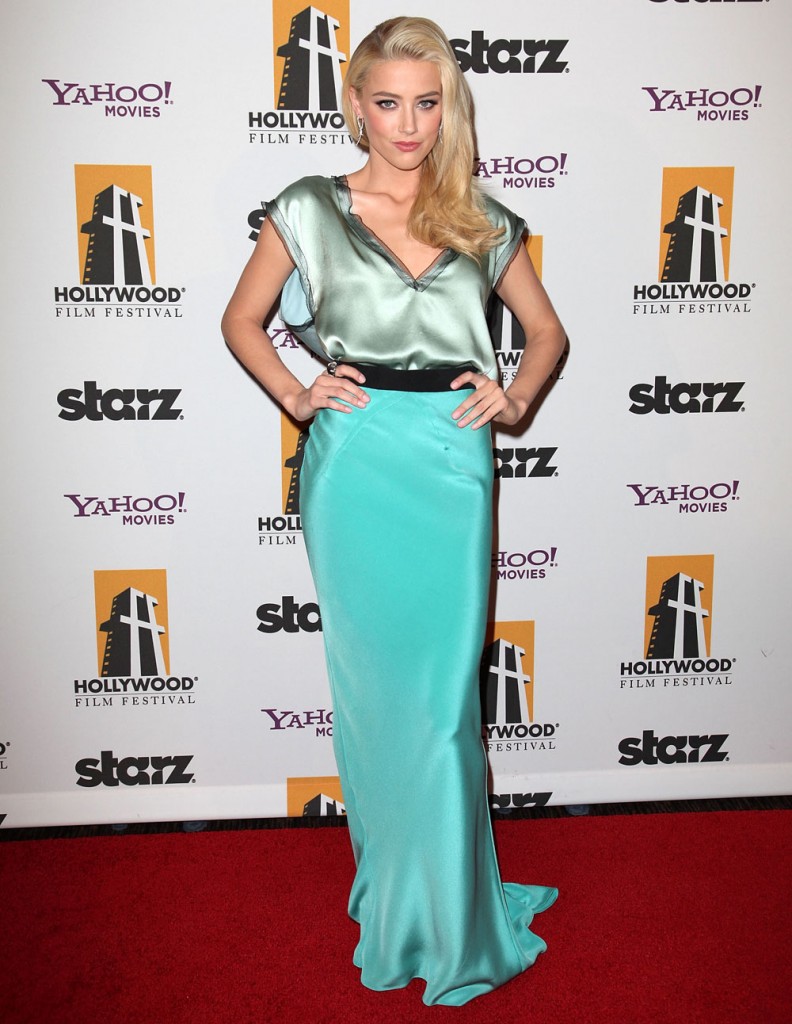 Busy Phillips was goofy in an updo and a tight black dress with a sequin boob window. I still love her though. She always looks like she's having so much fun and would be a blast to be around.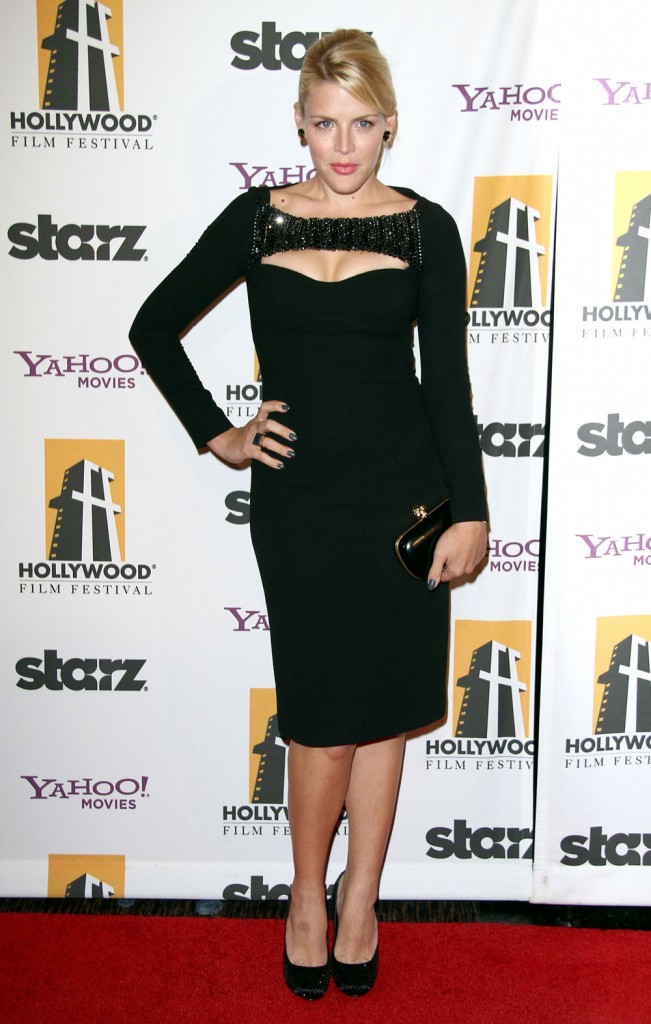 Bryce Dallas Howard does not get a pregnancy pass for this mess. She has no boob support, the dress looks like a nightie, and she may have gone for the soft wave look with her hair but the result is no better than an air dry. Her jewelry and shoes look cheap too. Get it together, Bryce!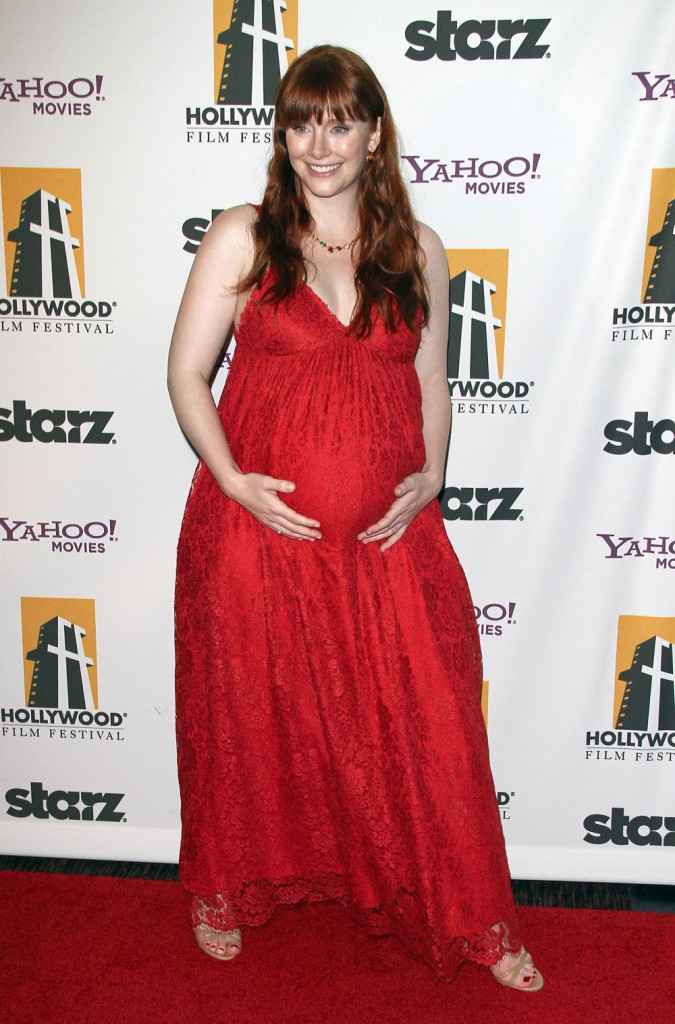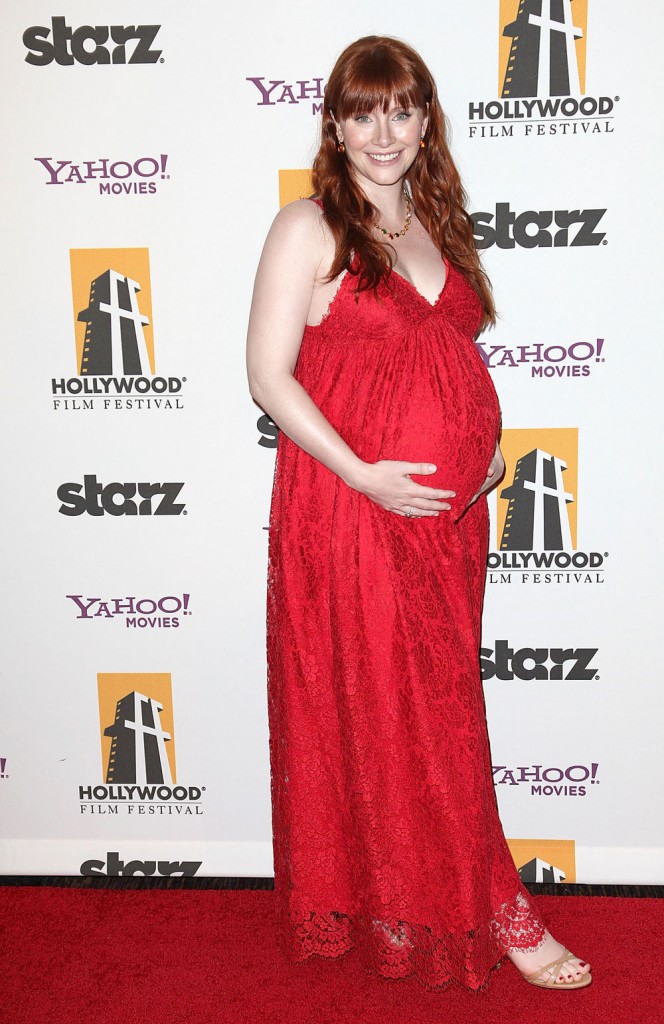 Sara Rue showed off her body by Jenny Craig in a purple formfitting gown that was the same shade as Stacy Keibler's dress. She lost a lot of weight and looks different due to that of course, but what did she do to her face? I get the impression that she had some work done.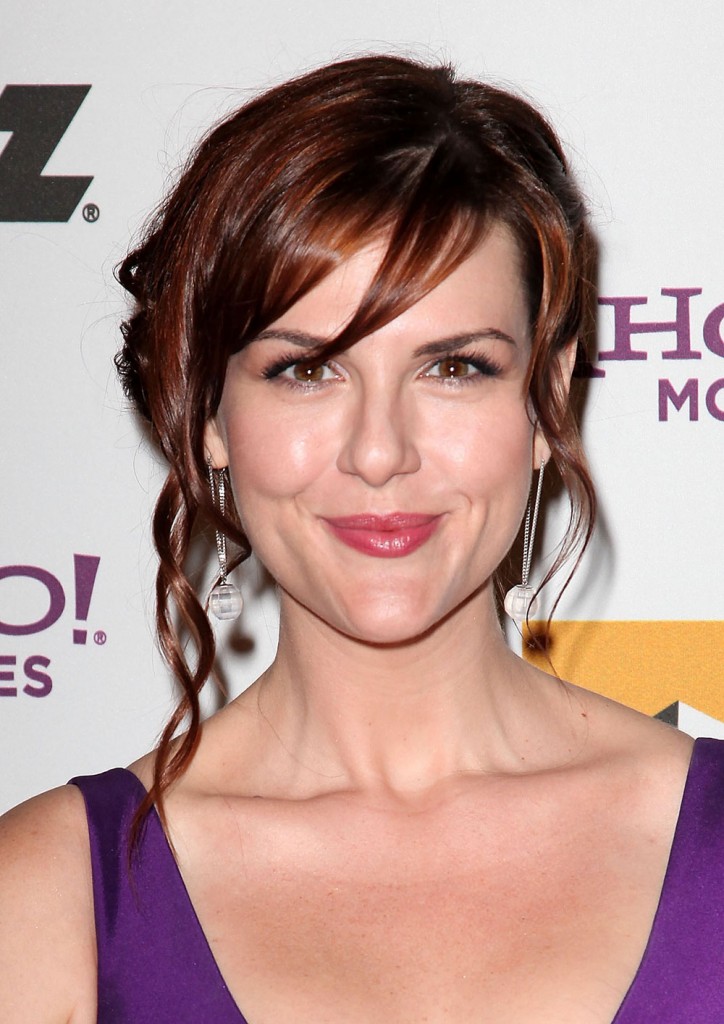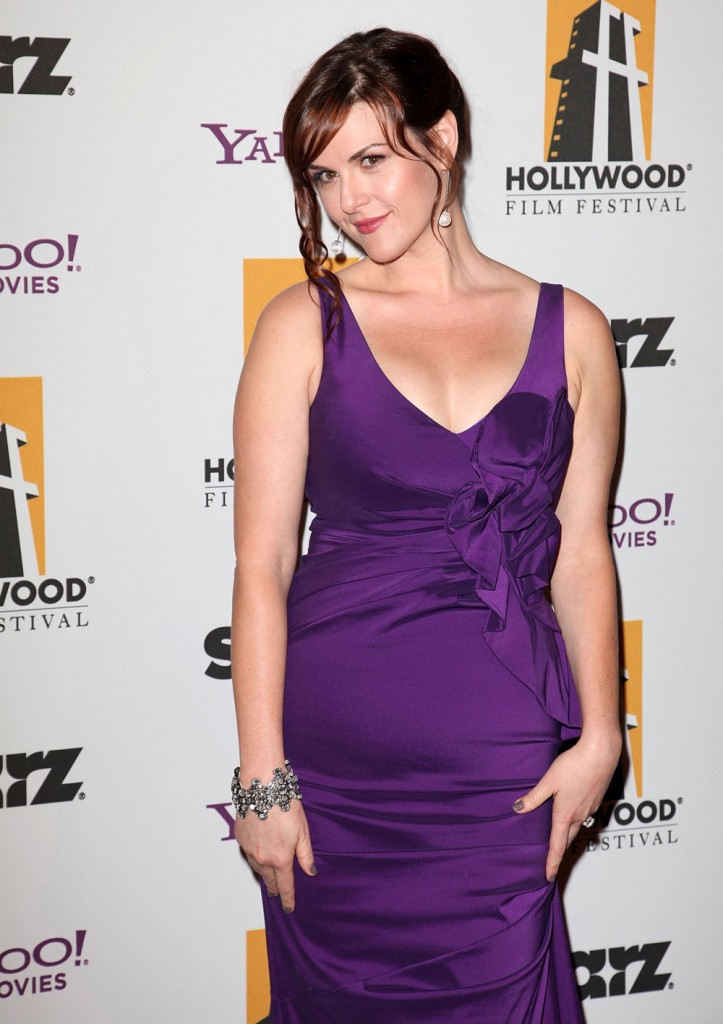 Viola Davis was one of the best dressed of the night in this off-the shoulder jade flowing gown that she accessorized perfectly. She's so well put together without going overboard.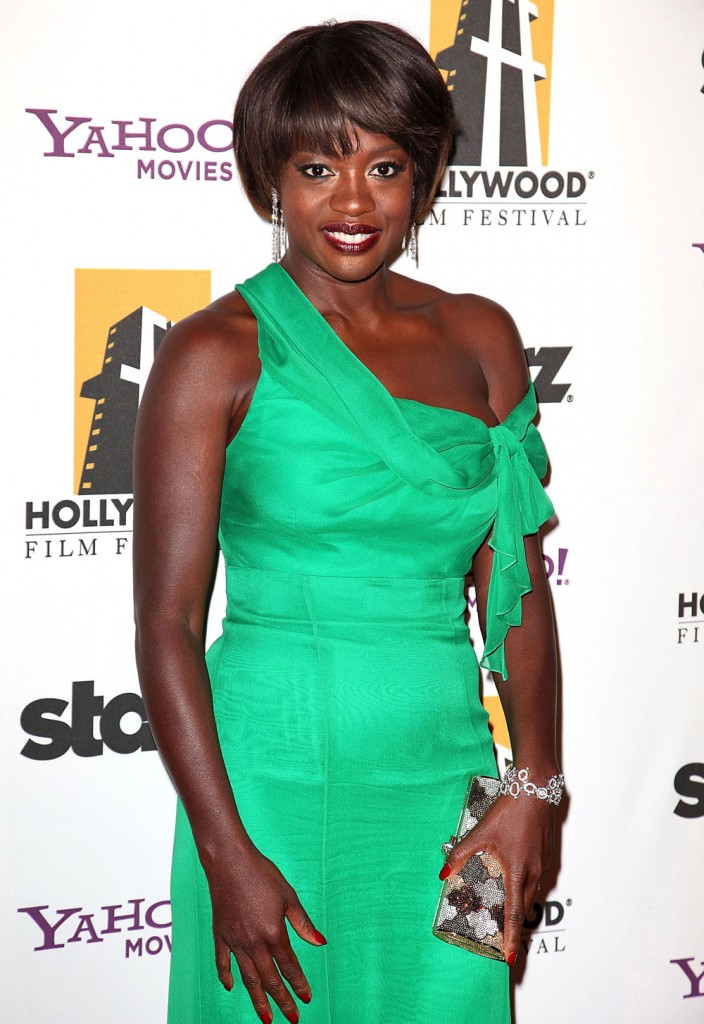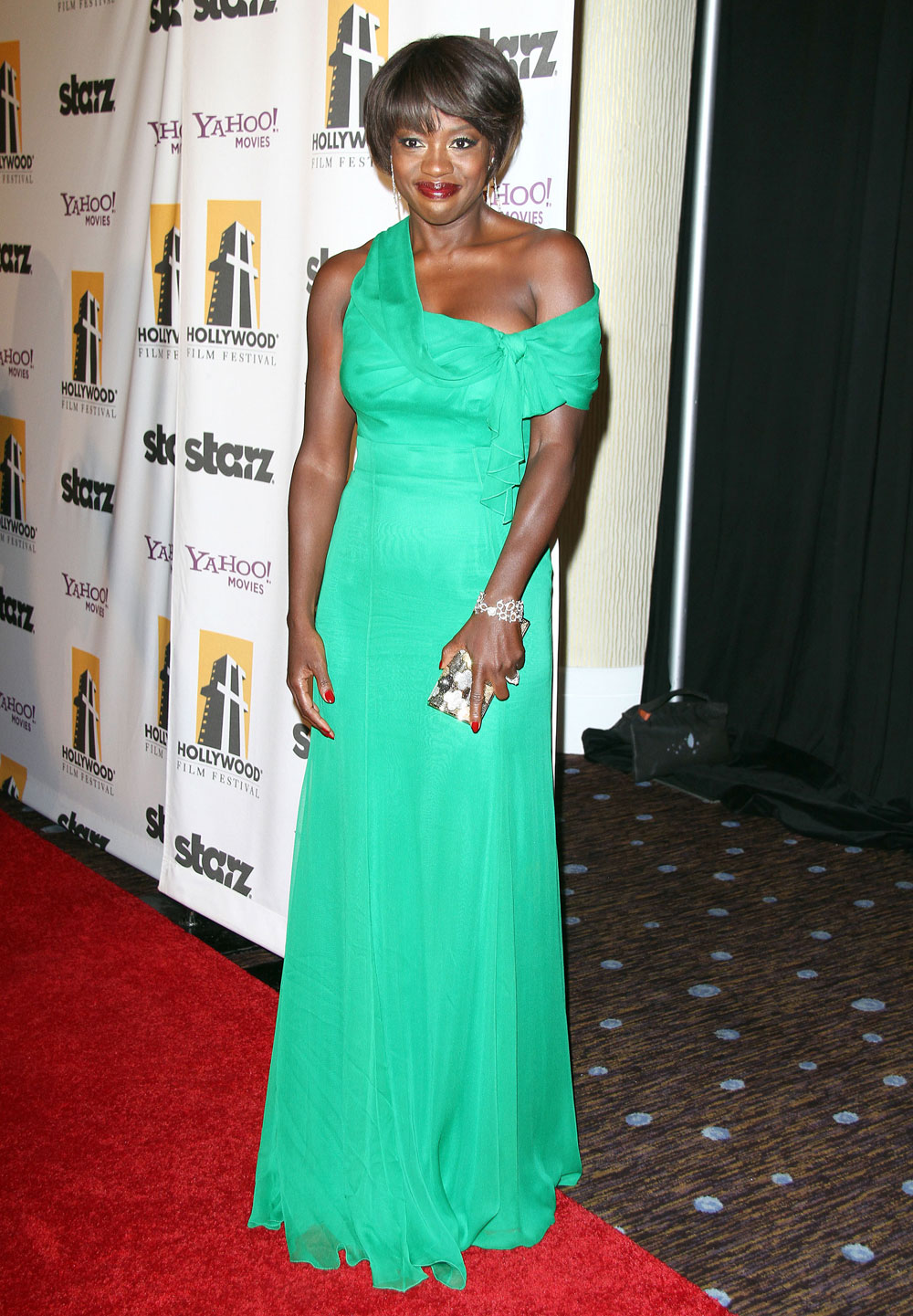 Photo credit: WENN and Fame
Written by Celebitchy

Posted in Amber Heard, Bryce Dallas Howard, Busy Phillips, Elle Fanning, Fashion, Julianne Hough, Photos, Rosie Huntington-Whitely, Sara Rue, Viola Davis

- Friends reunion on Ellen [Popsugar]
- Lindsey Vonn watches Tigers kids [Lainey Gossip]
- George Michael fell out of a car going 70mph [D-Listed]
- Real Housewives of Orange County recap [Reality Tea]
- New Man of Steel trailer [Pajiba]
- Jared Padalecki's hot bod [Buzzfeed]
- Doctors confirm Taylor Swift's new boobs [Evil Beet]
- Catherine Zeta-Jones finished treatment [CDAN]
- Anna Paquin hates the paps [Celebslam]
- Lance Armstrong is gross [The Blemish]
- What is Barbara Palvin wearing? [Moe Jackson]
- This is Petra Nemcova? [SVC]
28 Responses to "Rosie Huntington-Whiteley in Pucci at the Film Awards: hot or bizarre?"