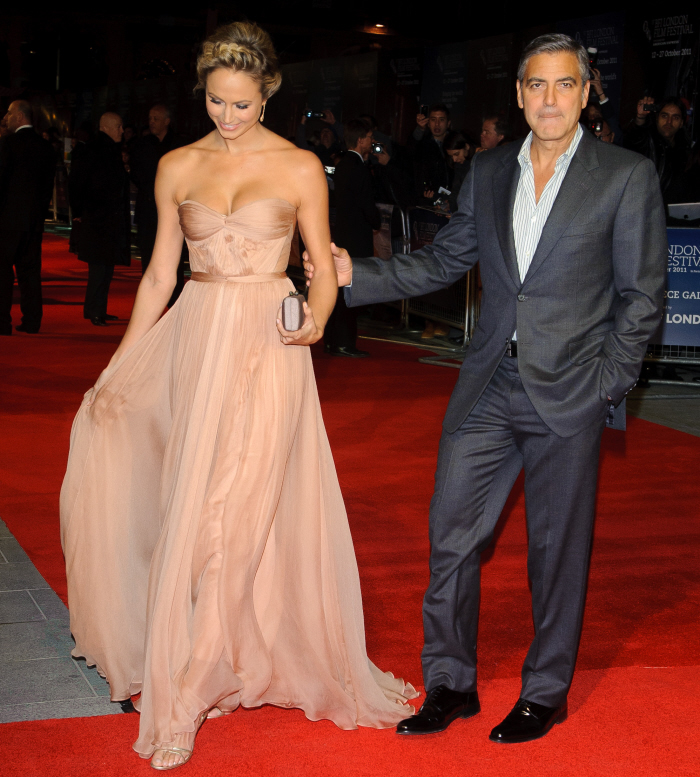 Does anyone else feel like Stacy Keibler's tenure as George Clooney's girlfriend has been somewhat disappointing thus far? Sure, I've enjoyed her general craziness, and I also liked the Tit Tape Debacle, but basically Stacy doesn't have much of a personality. She has no "hook". Sarah Larson's dirty little secrets involved whatever she was really doing for a career in Vegas, and Elisabetta's whitewash involved… well, EVERYTHING (coke, hookers and Silvio Berlusconi). Stacy is nowhere near that interesting. We already know she's profiting from her association with George. We already know she's his beck-and-call girl. Why do we need to have it all gussied up into some kind of romance?
George Clooney couldn't take his eyes off Stacy Keibler at the October 20 premiere of The Descendants in London. According to an insider, Stacy, 32, has captured the serial dater's affection by showering him with love – Italian style!

"Stacy hired a private chef from Tuscany to teach her how to make some of George's favorite meals," an insider tells In Touch. Stacy also impressed 50-year-old George, who owns a villa in Lake Como, Italy, by learning some Italian from a private tutor.

So if George is so smitten with all things from Italy, why didn't he just stay with his last girlfriend, Elisabetta Canalis?

According to a source, high-mainenance Elisabetta expected George to cater to her whims, whereas Stacy is the opposite: "Stacy just wants to make George happy and expects nothing in return. It's a welcome change of pace for him."
[From In Touch Weekly, print edition]
"Stacy just wants to make George happy and expects nothing in return." Stacy just wants to keep the ball rolling. Stacy just wants to be the most perfect geisha ever. Stacy wants everybody to know that George is in charge, always. Sigh… I miss feminism. Wouldn't it be nice, just once, to hear a realistic story about one of Clooney's relationships? "She liked George okay, and the sex was decent. She really enjoyed when he gave her a credit card to buy whatever she wanted. She didn't have anything else going on, so she pretty much just waited for him to call."
E! News also had some dish about the Keibler-Canalis comparisons. A source close to Clooney says, "Stacy is not Elisabetta. And that has a lot to do with why she's around and Elisabetta isn't. [Elisabetta] was very ambitious… [she] decided to be famous in Hollywood, no matter what." And although Clooney thinks his relationship with Stacy is "easy" (no joke), the source also said that Elisabetta "is the most determined of all the women George has ever dated." Meaning Eli could end up back with George, I guess. The source then ended with this: "I've always thought Renée [Zellweger] would come back around." Puh-lease.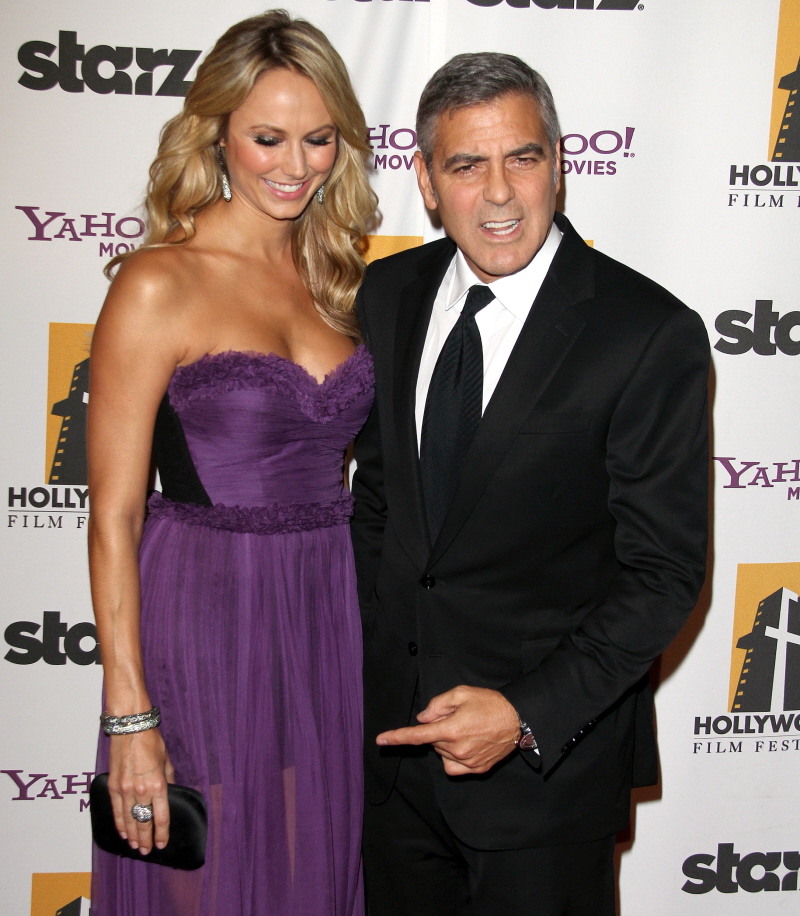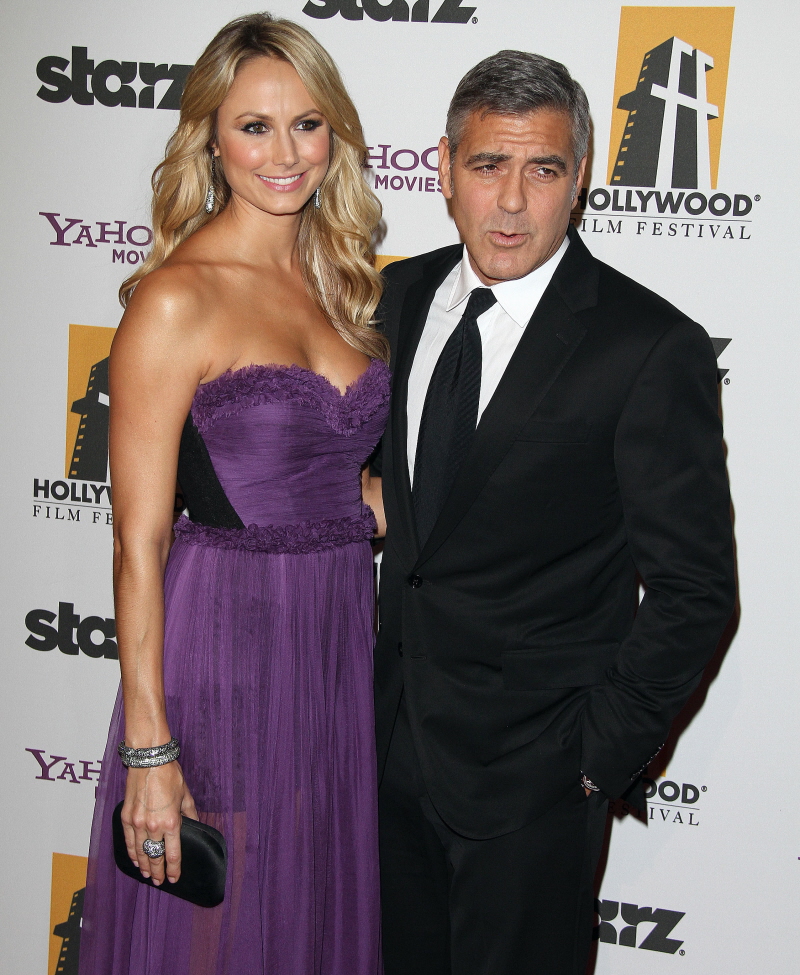 Photos courtesy of Fame & WENN.